Braunsfelde (Bronowiec), Kreis Friedeberg, Neumark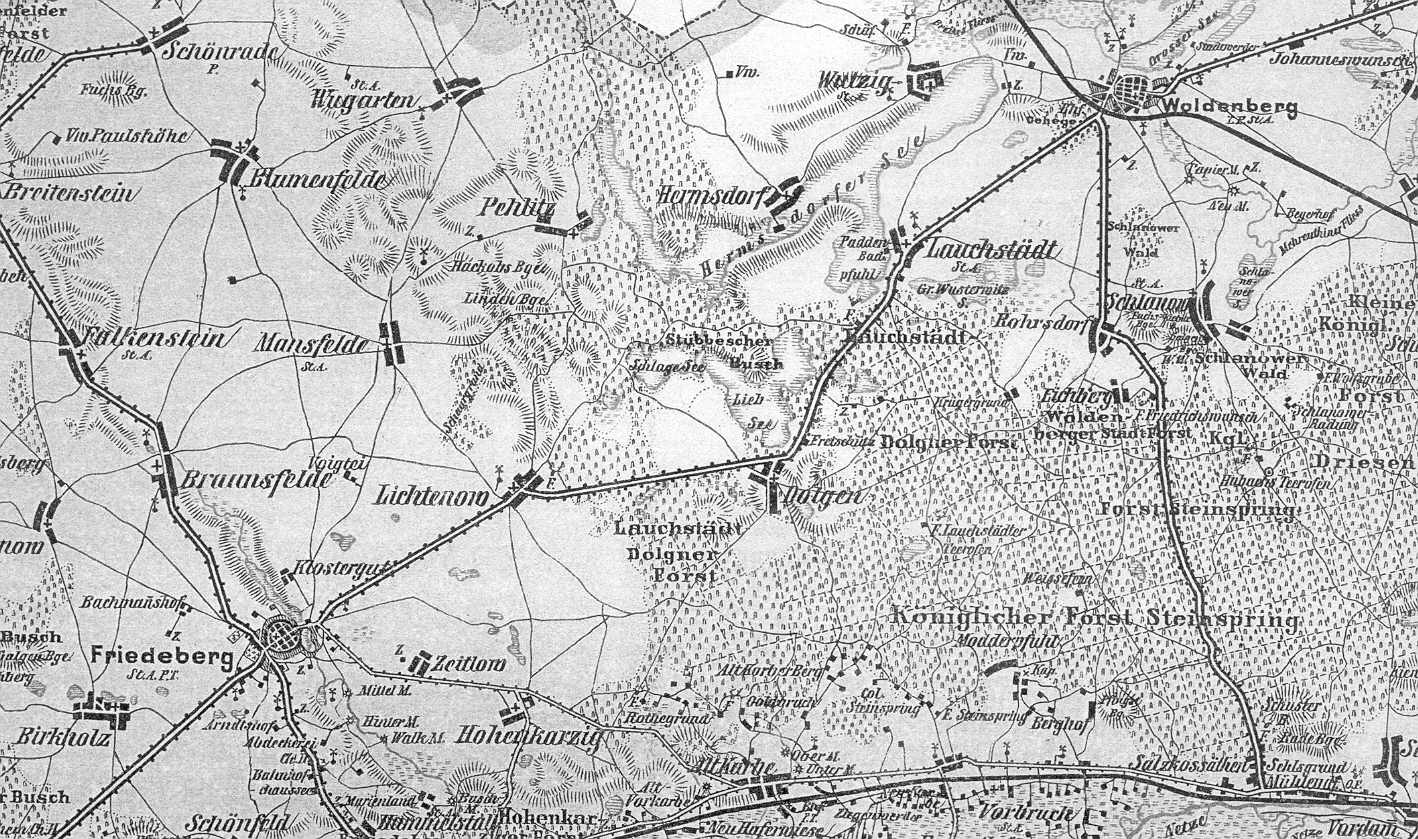 Braunsfelde is a particularly rich manorial farming village just north of Friedeberg on the main road. Certainly, it would catch the eye of hungry Swedes and it would be quite easy to capture. The major crop was grain. Hans, Martin, Joachim, and Michael Remus were on the 1718 muster list for this village and might have left during

Great Northern War as the Swedes pillaged the area. And one of the Remus family might have got his training as a miller here. Following is a map from 1811 of the Braunsfelde area. Note that just above (north) of the village is a windmill and there is a water mill just south of Friedeberg):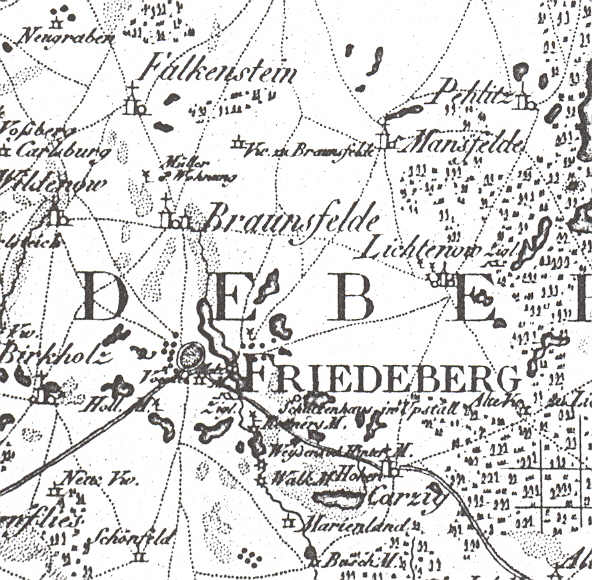 Here are some pictures of the modern village, the remnants of the manorial farm barns and manor house, and the village church (probably originally Lutheran but now Catholic):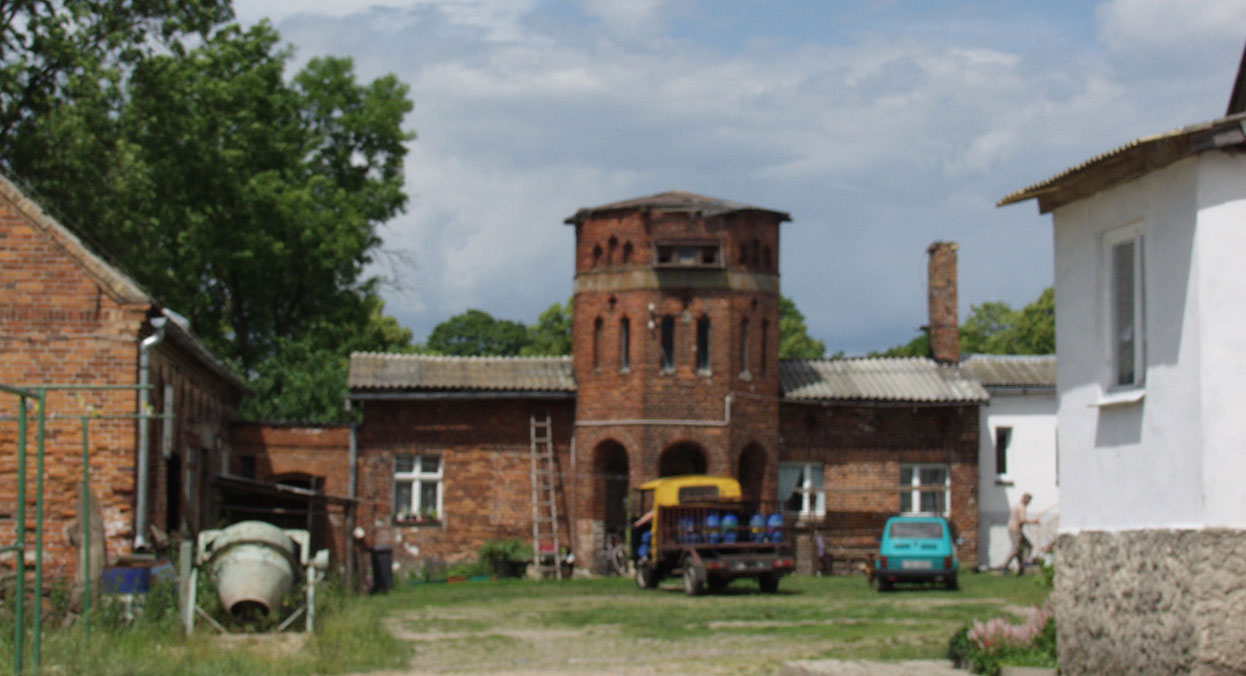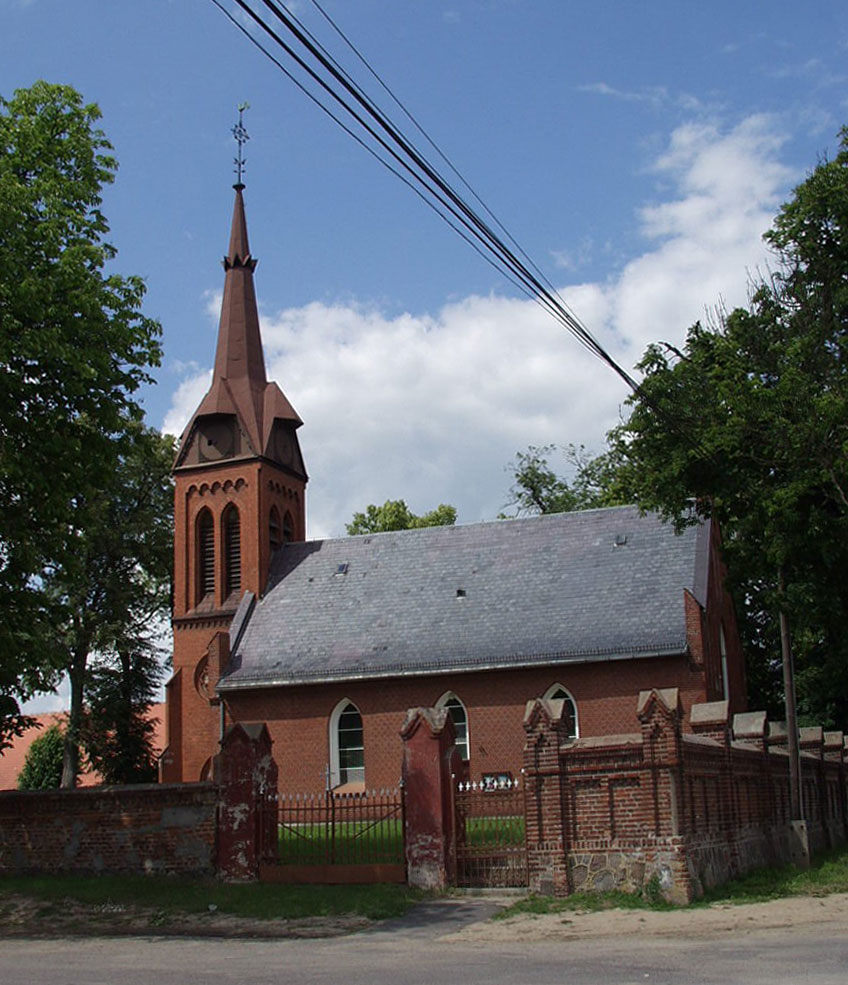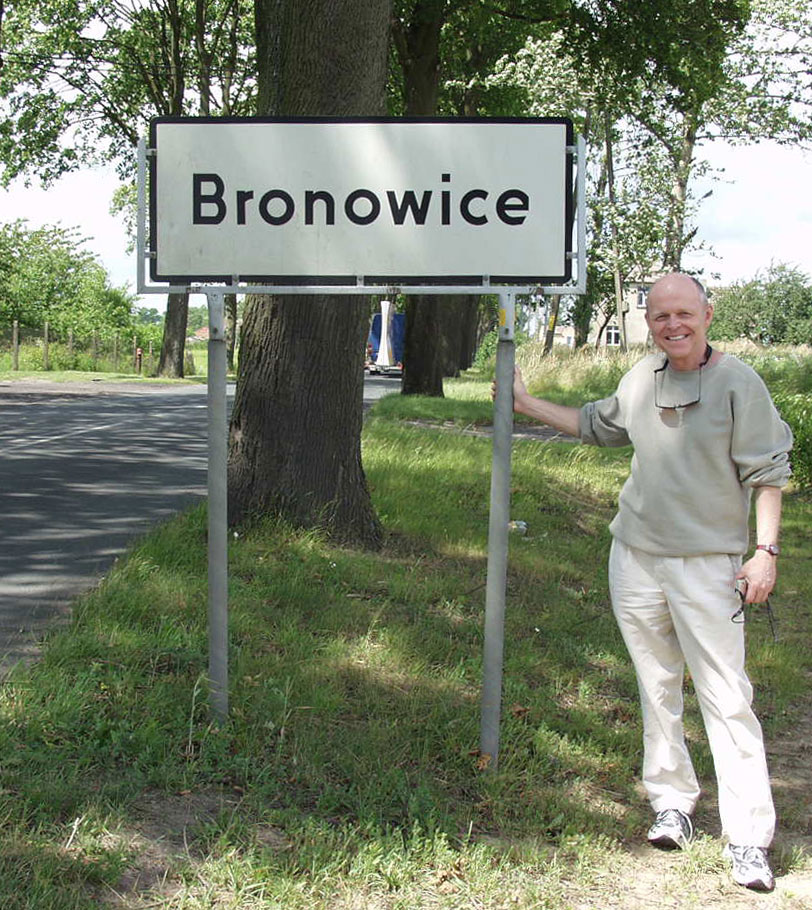 Click here to go to other Netze Towns and Villages.
Click here to go to other villages.
Please send any queries to Bill Remus at
October 8, 2010