Margonin

Margonin is a town on the road north from Poznan; it has an early history (prior to 1772) of inviting Germans to work at the manorial farms in the area. Thus I plan to check out the early records for the churches here to try to find early records of my people.
Meanwhile here are pictures of the town starting with a map: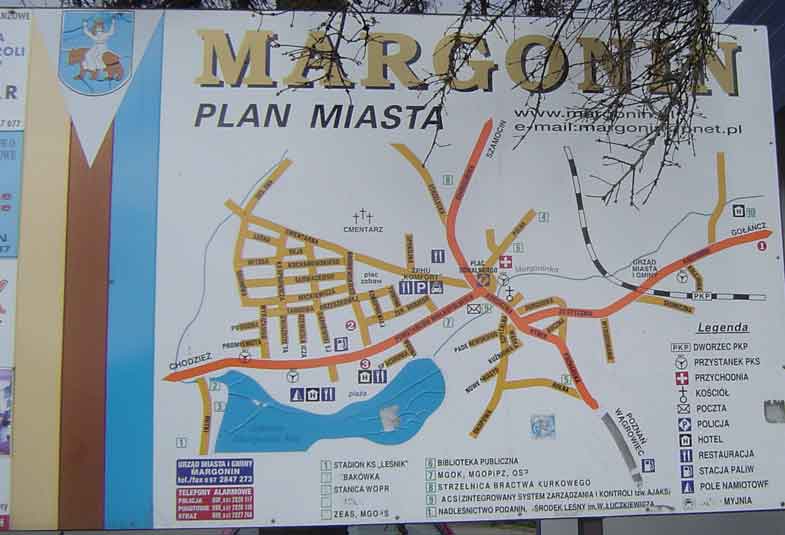 Then a view of the market plaza: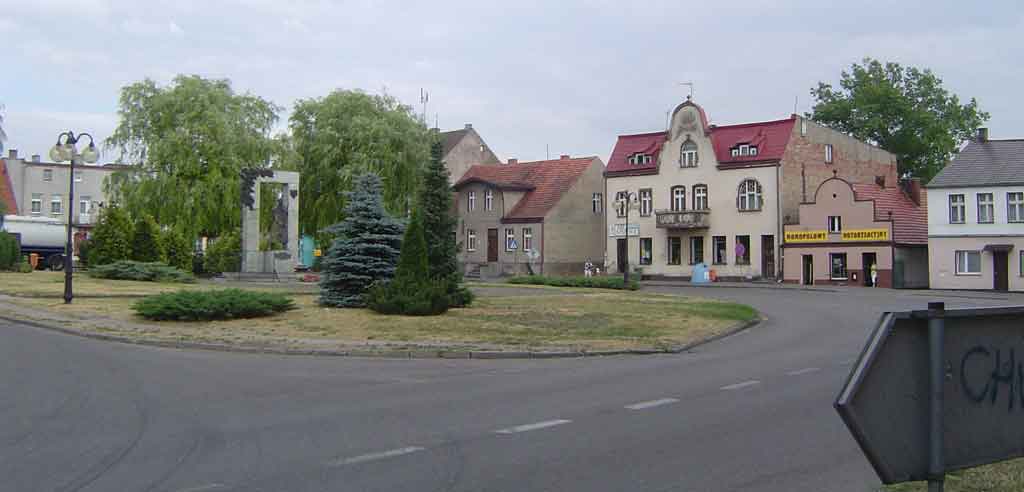 Then an interior view of the Catholic Church: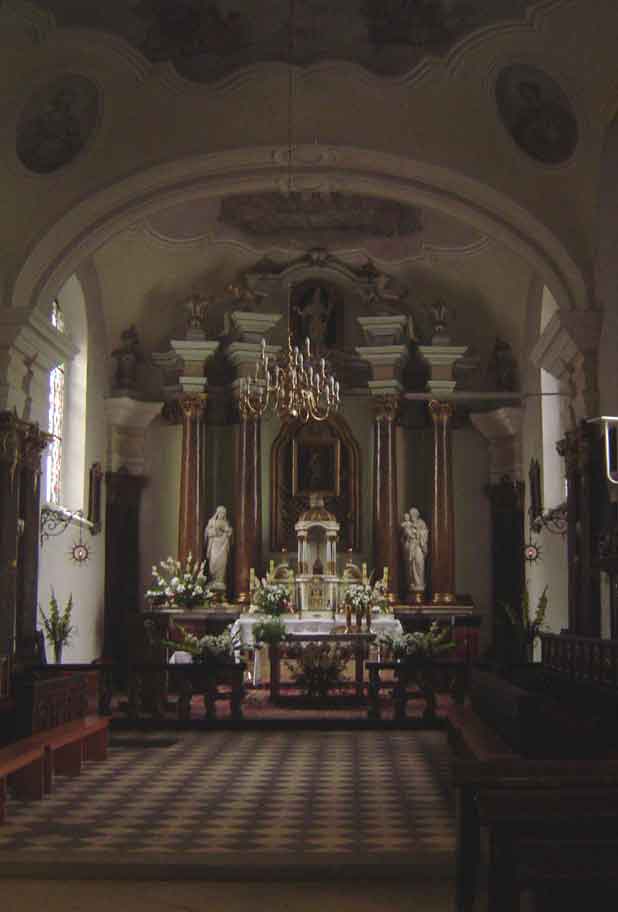 Here are the Evangelical churchbooks available at the Family History Library:
Taufen 1831-1835 - FHL INTL Film [ 1194737 Item 3 ]
Taufen 1835-1895 - FHL INTL Film [ 1194738 ]
Taufen 1895-1944 Heiraten 1835-1943 Toten-Index 1790-1830 (A-P) - FHL INTL Film [ 1194961 ]
Tote 1790-1884 - FHL INTL Film [ 1194739 ]
Tote 1884-1942 - FHL INTL Film [ 1194740 Item 1 ]
Click here for a list of what web pages are here about the Nietze area.
Please send any information and queries to Bill Remus at
July 30, 2008