Gniesno Area Ethomuseum
This outdoor museum contained many old buildings from around this area of Poland. Of particular interest were:
The Old Krug (Tavern) My ancestor Caspar Remus and some of the other Remus family members were Krugers. That is, they ran an Inn and produced beer. In the ethnomuseum is a preserved 18th century krug from the Kolmar area. It has a typical front view presented to a traveler:
And a tavern area with bar and tables:
Several Remus family members were Mullers (Millers). In Poland the milling power might be provided either by wind power or water power. Here are windmills of the sort used by Michael Remus of Pollnitz.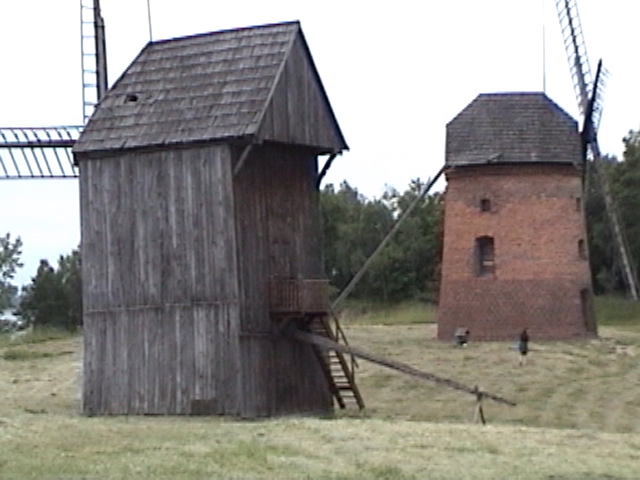 Also of interest is the typical wooden Catholic Church built in 1719. As the Catholic Church was the only allowed church in Poland from 1720 to 1772, many of our ancestors were married and baptized in such a church. Here are 4 views of the inside of such a church:
Also follows is the exterior and two interior views of a blacksmith shop (Kowal):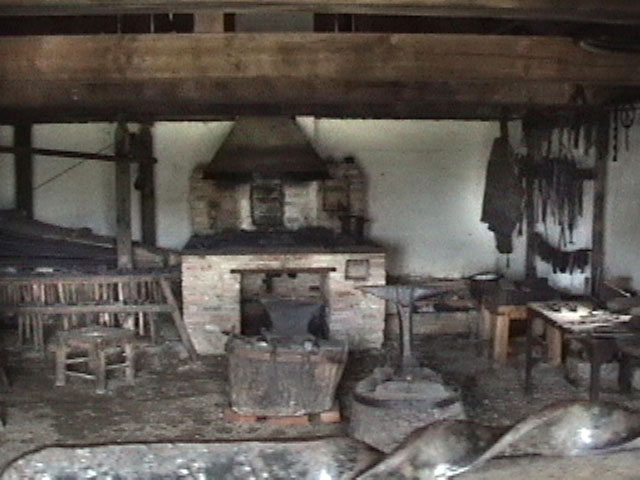 Click here for a list of what web pages are here about the Nietze area.
Please send any information and queries to Bill Remus at
August 9, 2004