Remus, Michigan
I grew up in Michigan and for many years wondered why there was a village called Remus, Michigan just north of me. Remus is an unincorporated community at 43°35′48″N 85°08′41″W. It is in Wheatland Township, Mecosta County, Michigan. Here is fun in Remus MI: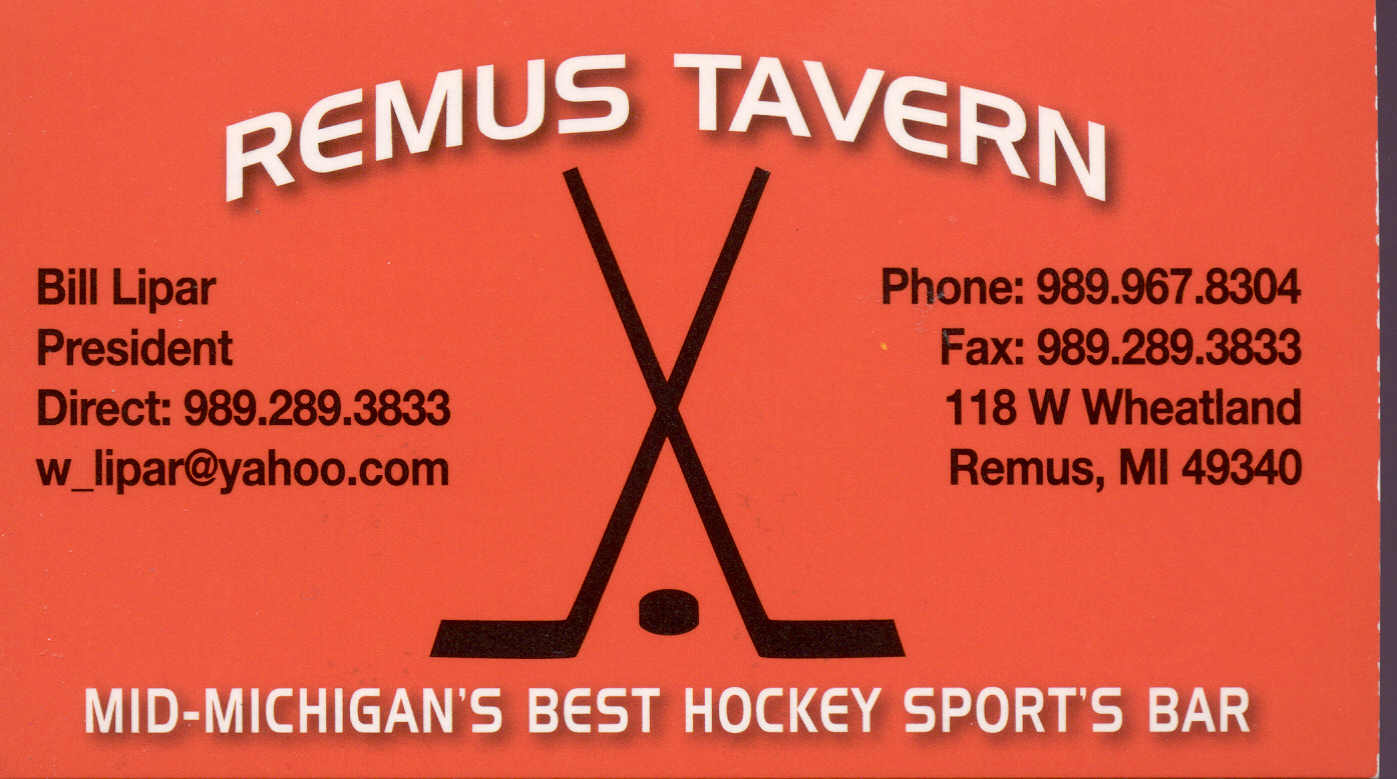 Recently I received an answer from my cousin Fred Remus. Here it is:
Remus was at first called Bingen, and was located about three miles (5 km) west of the current site, where there was a sawmill and several other buildings. The settlement moved to the present site in 1869 to be on the Detroit, Lansing and Northern Railroad line. A post office named Bingen was established on July 20, 1877, with Christian W. Wernette as the first postmaster. The office was renamed Remus on March 15, 1880, after William John Remus, a landowner who had surveyed the area. The Remus ZIP code is 49340. Here is a map of the area: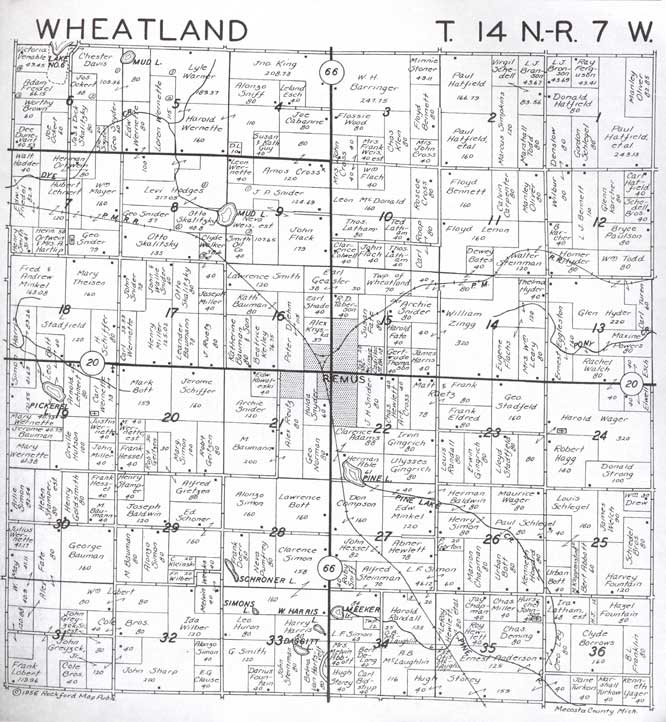 The answer was in:
http://en.wikipedia.org/wiki/Wheatland_Township,_Mecosta_County,_Michigan
It turns out that I had researched the Remus family in that area and William Johan Remus in particular. Here is a picture of William from an 1881 directory of Mecosta County.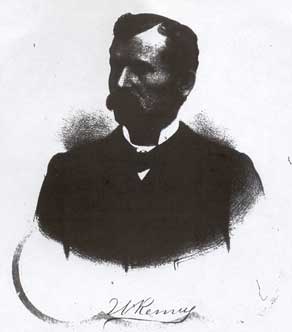 The directory provided further information about him and that information is shown below. Eventually he moved to South Haven, MI where his descendents still live.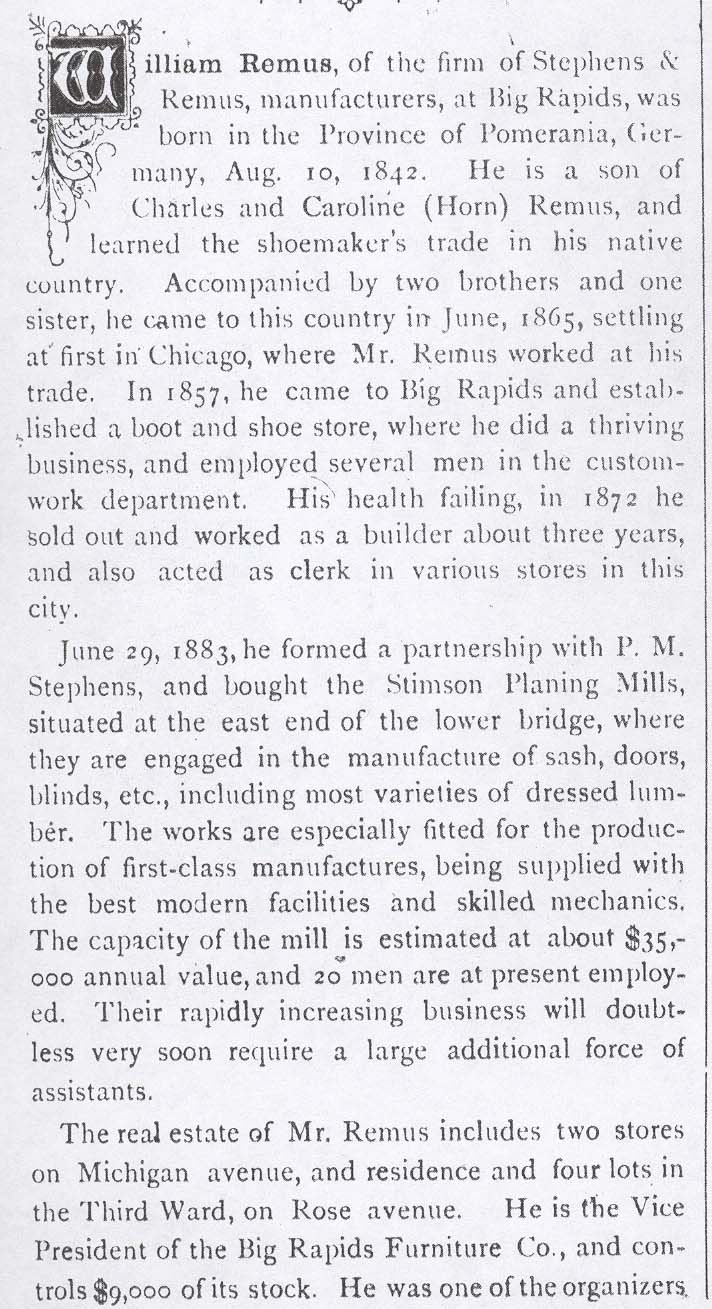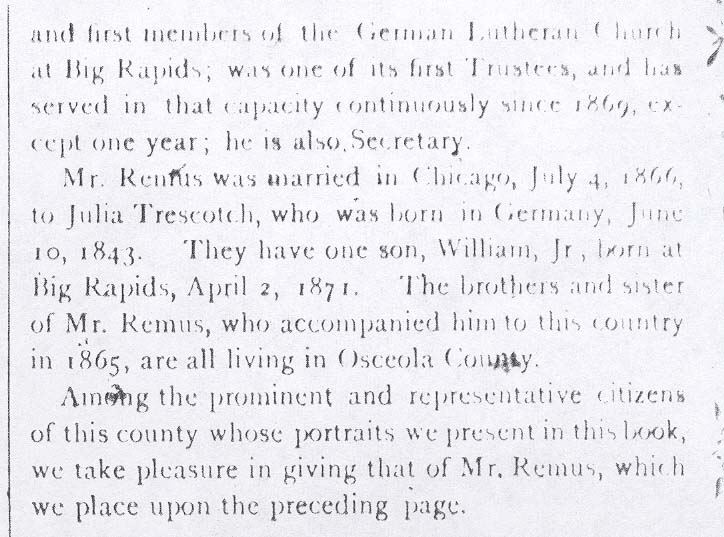 Click here to go to other West Prussia Villages.
Please send any queries to Bill Remus at
July 9, 2012