The Biedermann Family of Leduc, Alberta
In 1892 the August Wilhelm Remus and Wilhelmine Haarwardt family migrated from Volhynia to Manitoba, Canada. Joining them in their migration was "Uncle" Biedermann and his family. It turns out that this is the Wilhelm Bidermann and Amalie Haardwardt family that lived near the Remus family in Volhynia. Wilhelmine and Amalie were sisters. The August Wilhelm Remus family settled initially in Manitoba and ultimately homesteaded around 1905 near Langenburg, SK. The Biedermann family moved on in 1892 to Alberta where homesteads were available. The Biedermanns had three children: Amalie Auguste who married Rudolph Kuhn, Pauline who married Friedrich Schultz, and Reinhold who married Pauline Henschell. All three families have descendents still in the area. Here is a picture of the Reinhold Biedermanns (notice they dropped their second n in Canada):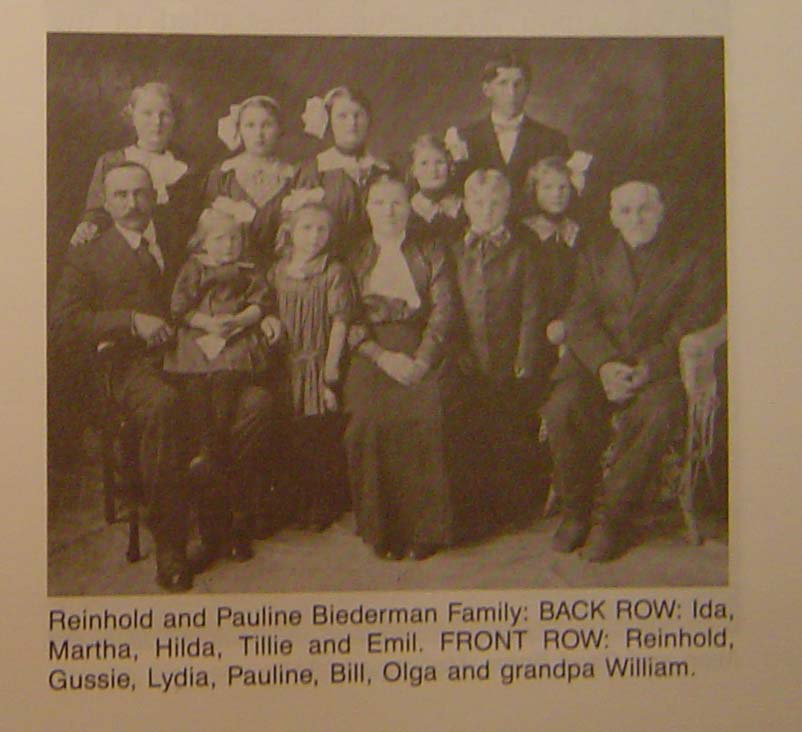 The Biedermanns and their children are now together in the St John's Lutheran Church Cemetery in Leduc. Here is the church and their gravestone.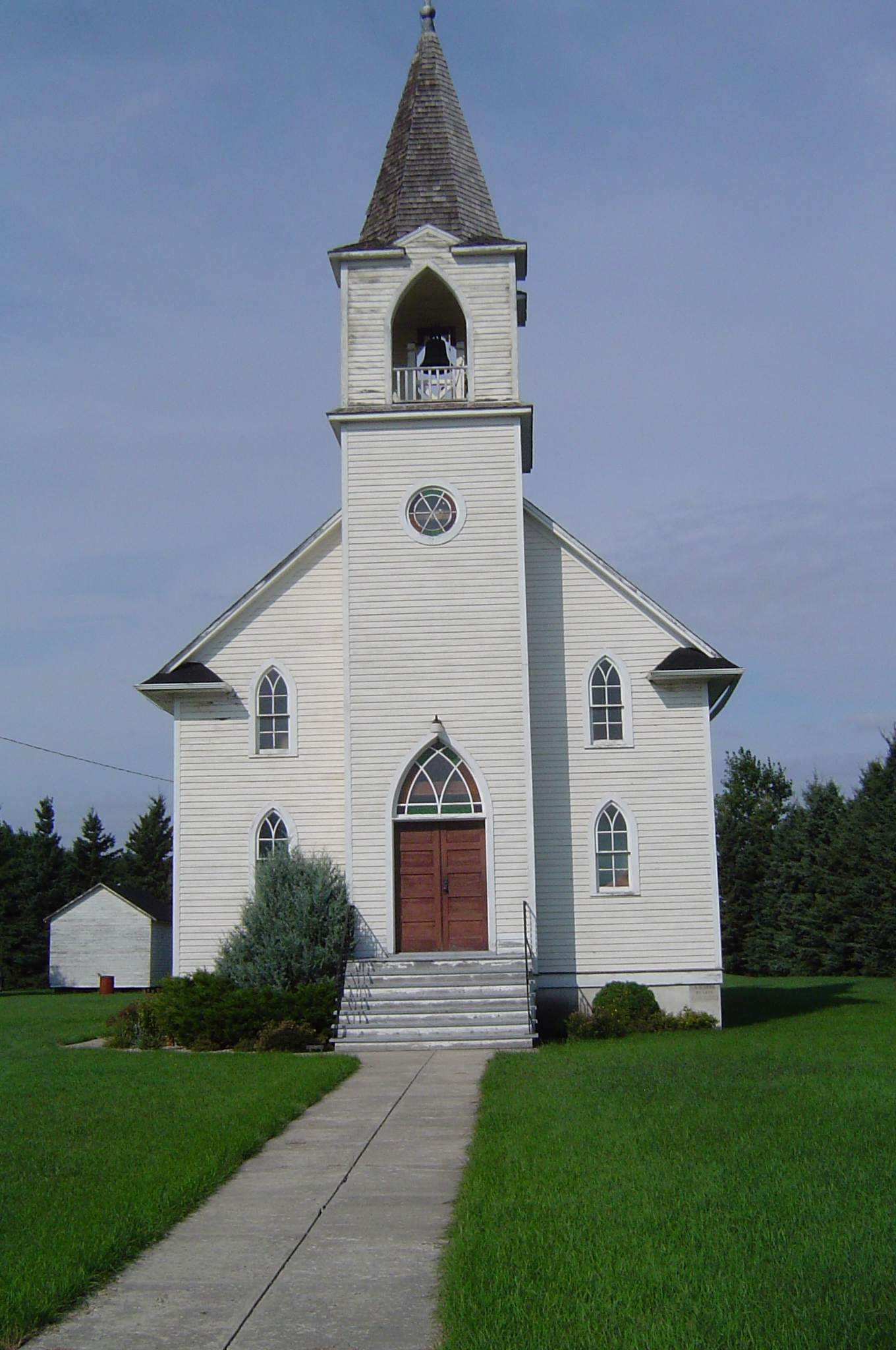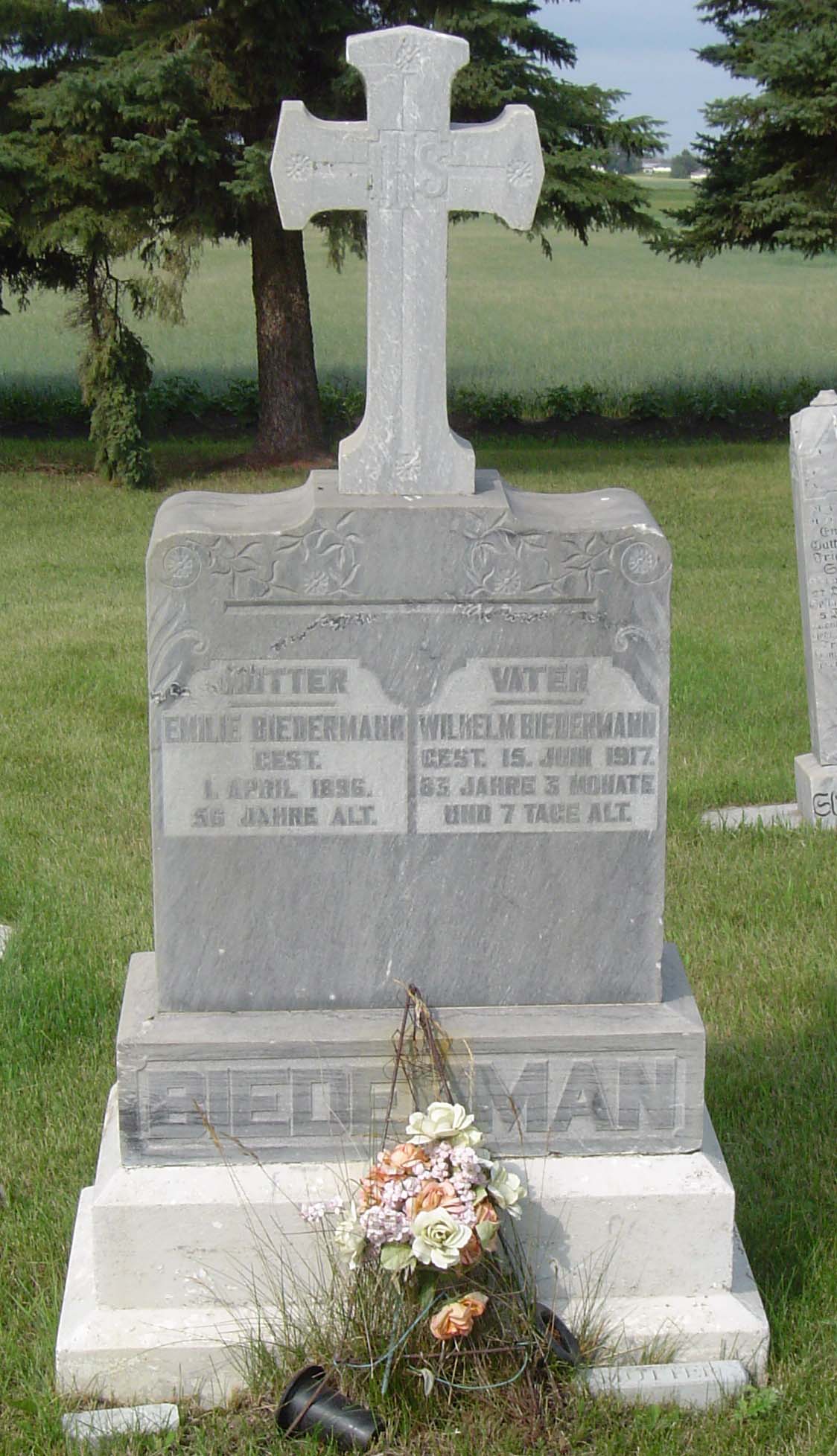 Click here for more pictures from the church.
Click here for more pictures of the cemetery.
Please send any queries to Bill Remus at
October 20, 2006