Baldenburg (Biary Bor), Kreis Schlochau, West Prussia
Baldenburg is in the far northwest corner of Kreis Schlochau, very near the old border with the Pommern. This village was initially a defensive fortification for the Teutonic Knights and sits on a small river. Later it was an administrative center for Prussian tax records for Kreis Schlochau. The village was largely destroyed in the war.
In this village is a carving of an old Pomeranian Duke, as seen here: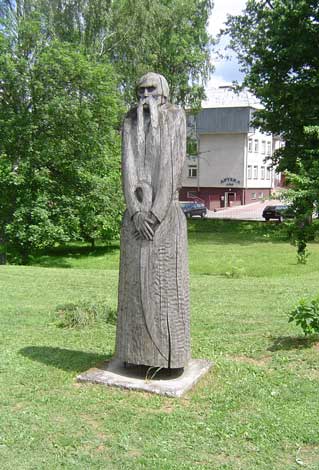 Here is a picture of the Lutheran Chapel: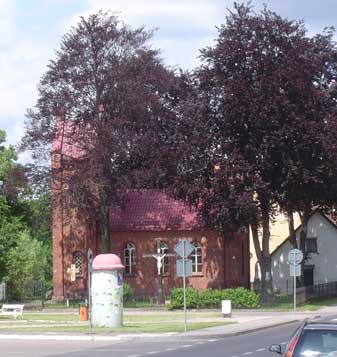 And here is a picture of what seems to be a pre-war courthouse (house of Justice):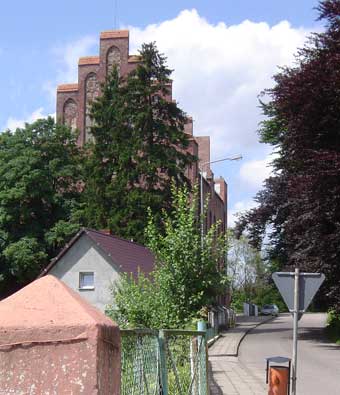 Click here to go to other West Prussia Villages.
Please send any queries to Bill Remus at
September 17, 2007