Belgard, Kreis Belgard, Pommern
<![if !vml]>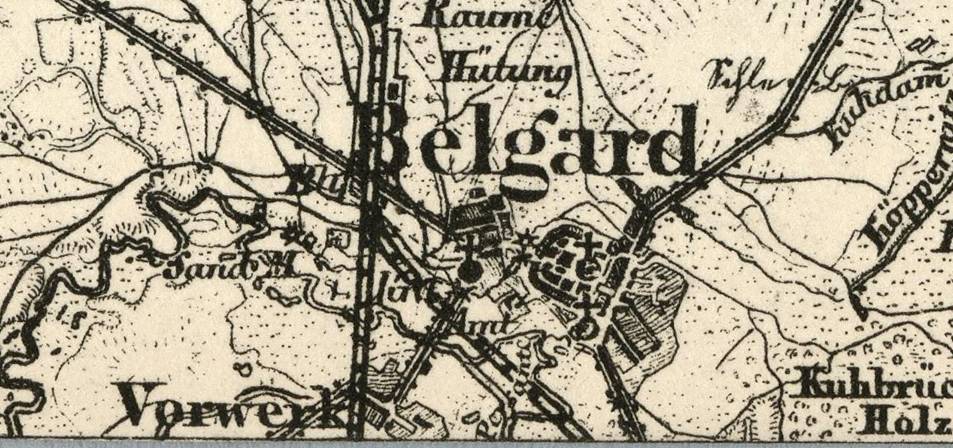 <![endif]>
Belgard is one of the lovely old towns in Pommern. My interests are two: first the Remus Hotel owned by Ernst Remus was located here and second David Rotzoll may have lived there.
The town is in the midst of an area of only farms and estates. Even in the last century it had little industry except that related to farming. The beautiful old town suffered a lot of destruction from the Russian army in the Second World War. But there are medieval elements that still remain. Now for some pictures of this town.
This town is medieval and had walls and a moat around it to protect it during medieval warfare. Here is a picture of the 14th century gate and wall:
<![if !vml]>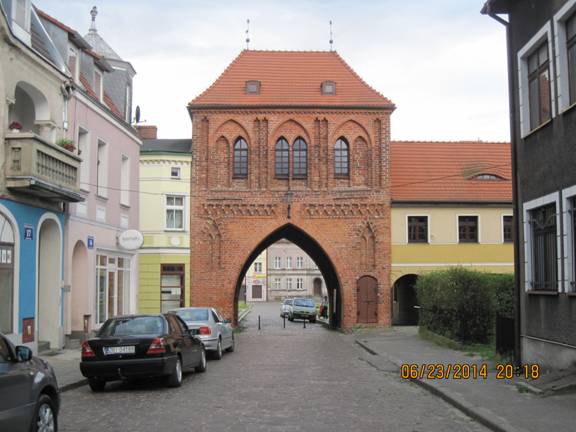 <![endif]>
Once inside the walls, one finds the old church dating from the 14th century. It is made of Wendish bricks on stone foundations. It was originally Catholic, then changed to Lutheran in the 1500's, and changed to Catholic after the Second World War.  We were unable to get into the church in our limited time in Belgard but here are two exterior photos:
<![if !vml]>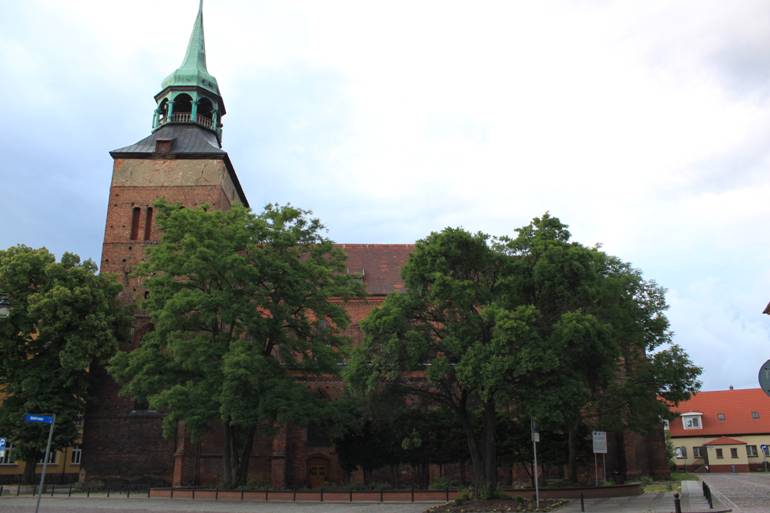 <![endif]>
<![if !vml]>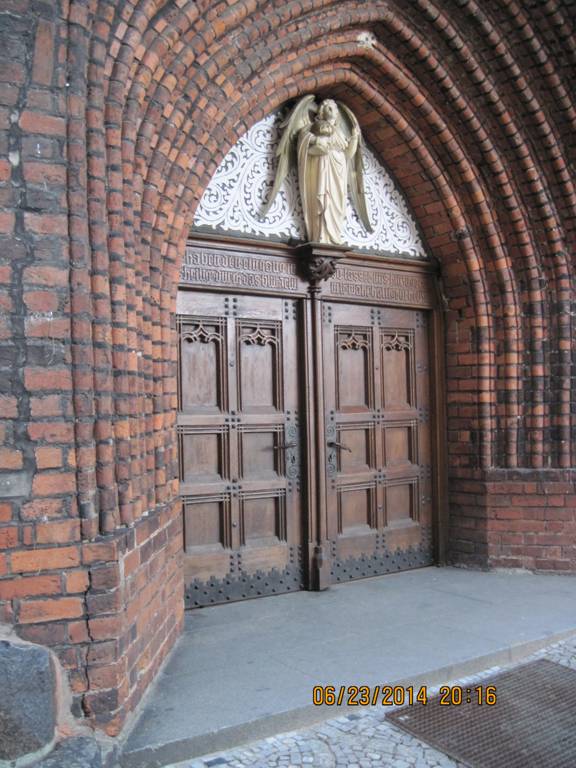 <![endif]>
There is a central market plaza with a town hall and museum:
<![if !vml]>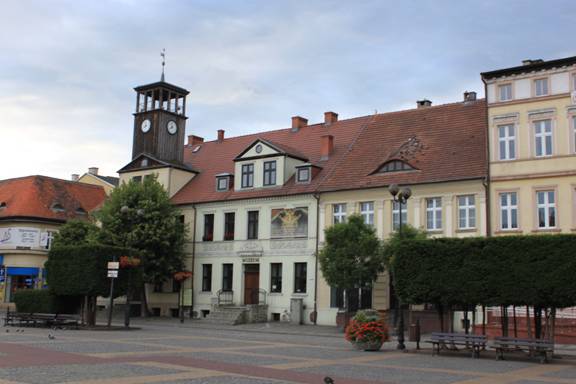 <![endif]>
Around 1900 there was a Remus Hotel in Belgard as shown in this picture;
<![if !vml]>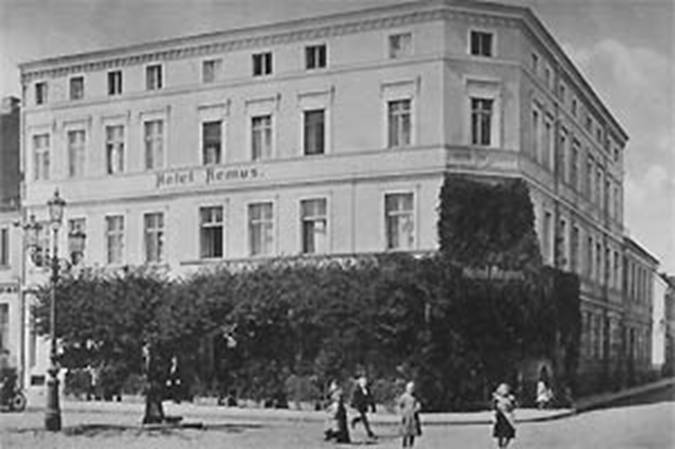 <![endif]>
The hotel still remains although now used for governmental offices …
<![if !vml]>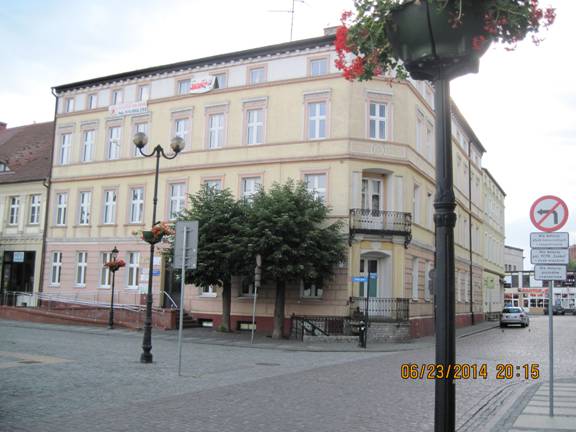 <![endif]>
And an underground tavern:
<![if !vml]>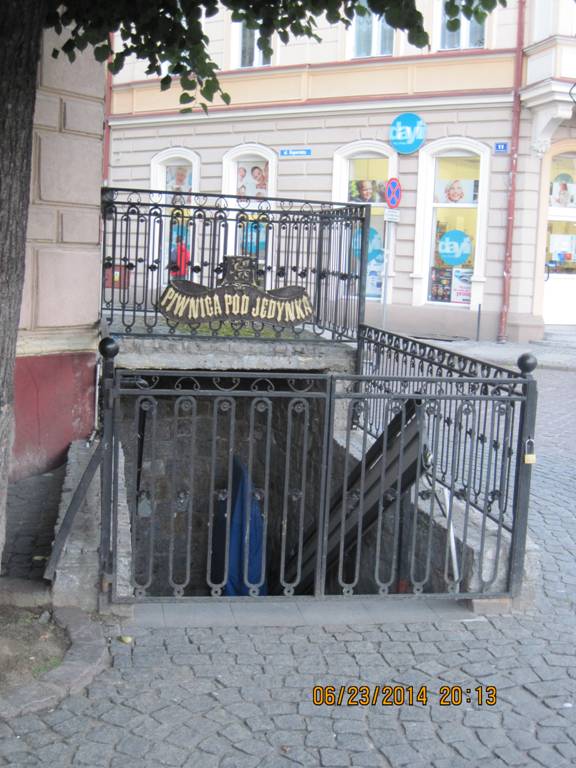 <![endif]>
I can find out little about Ernst Remus the proprietor of the hotel in the old days. The only Ernst Remus that I have in the area is Wilhelm Ernst Hermann Remus son of Carl Hermann Gottlieb Remus and Ernestine Ziesemer of nearby Gross Krossin. But other than the fact that he is the only Ernst in the area, I have no proof that he is the right Ernst.
The Rotzoll story in much older and tells of David Rotzoll being a burger in this town and in Kustrin and having married Elisabeth Rusch who was the daughter of a goldschneider. If you look at the Wusterbarth web page, you will find that I prefer the story that David Rotzoll was the manager of the manorial farm at Wusterbarth owned by the von Wolde family. Do go there to examine these stories in more detail.
 Click here to go to other villages.
Please send any queries to Bill Remus at
September 1, 2014