Culm (Chelmno), Kreis Culm, West Prussia

Culm (Chelmno), Kreis Culm dates back to 1065; it is built on 9 hills and was fully walled with 6 gates. In the 1200's it was a fortress of the Duke of Gydansk. The heathen Prussi people sacked it in 1217. The

Teutonic Knights restored the town in 1222 and it served as headquarters for them until Malbork was built in 1309.

The town established in 1233 under terms to be later known as Chelm law. This law served as a model for establishing many other towns. The town was known as the "Krakow of the North" and has many lovely churches and a fine Plaza. Also there was a University which was an extension of that in Krakau. Part of this results because it was the location of the Bishop's residence from 1255 until 1820 when the Bishop moved to

Pelplin.

Here are pictures of the market plaza and the Rathaus (town hall) located on the plaza. The Rathaus dates from 1298 and was converted to Renaissance style in 1567-1596.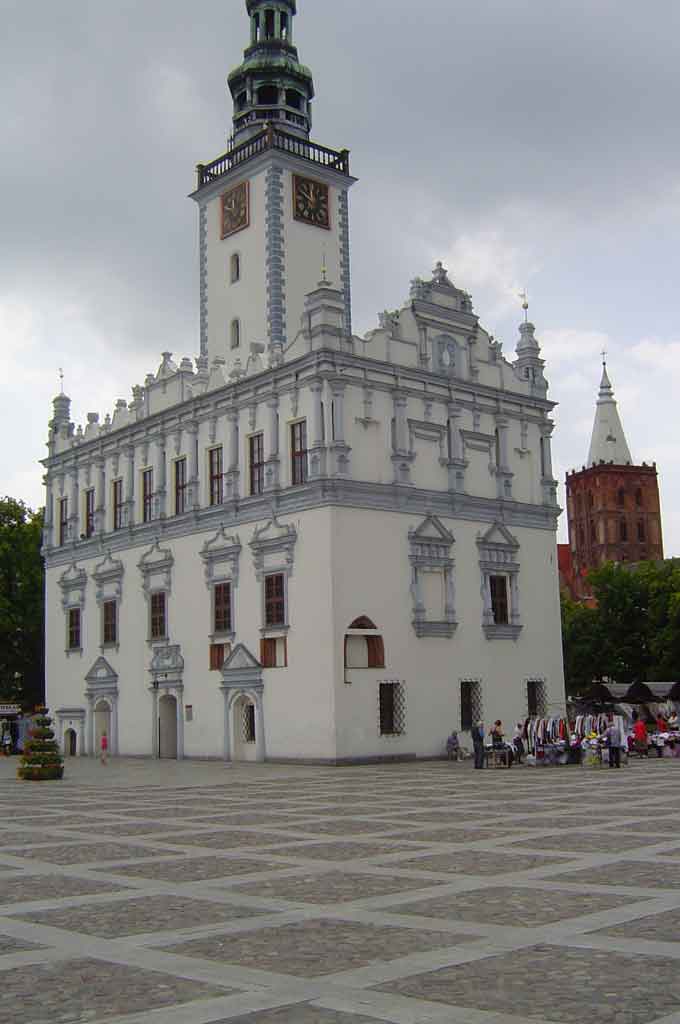 Here are pictures of St Mary's church that dates from 1280-1320 and was a collegiate church from 1590; it now is the parish church. The altar dates to 1710 and the baptismal to 1690. The church contains the important relic of the head of St Valentine that many pilgrims once made long trips to visit. Later there are pictures of the town gate with hearts everywhere showing the presence of St Valentine in town lore.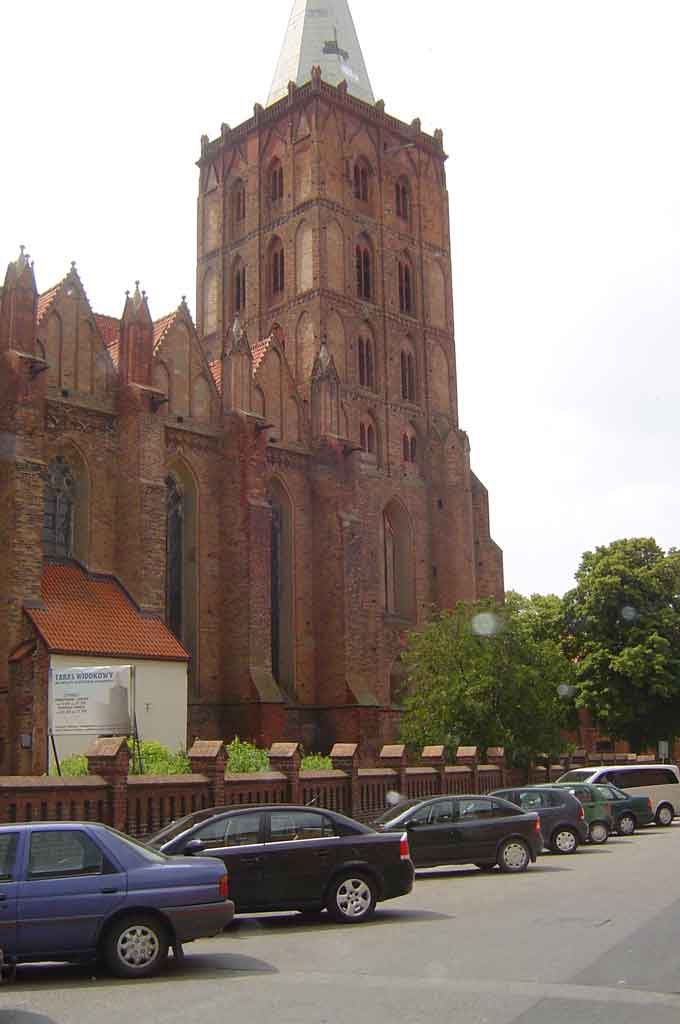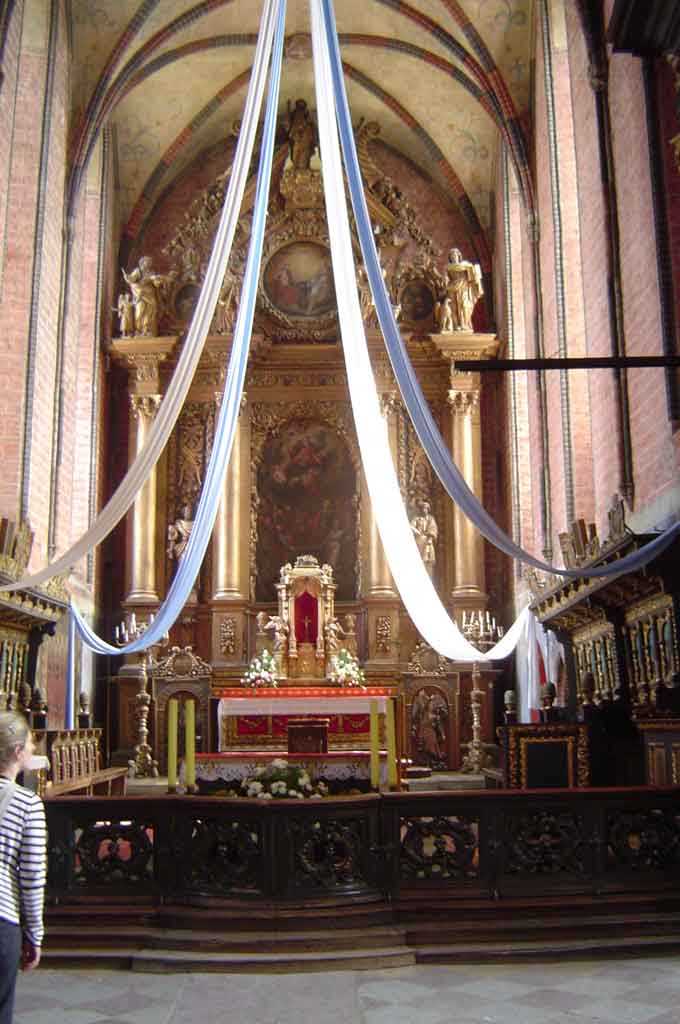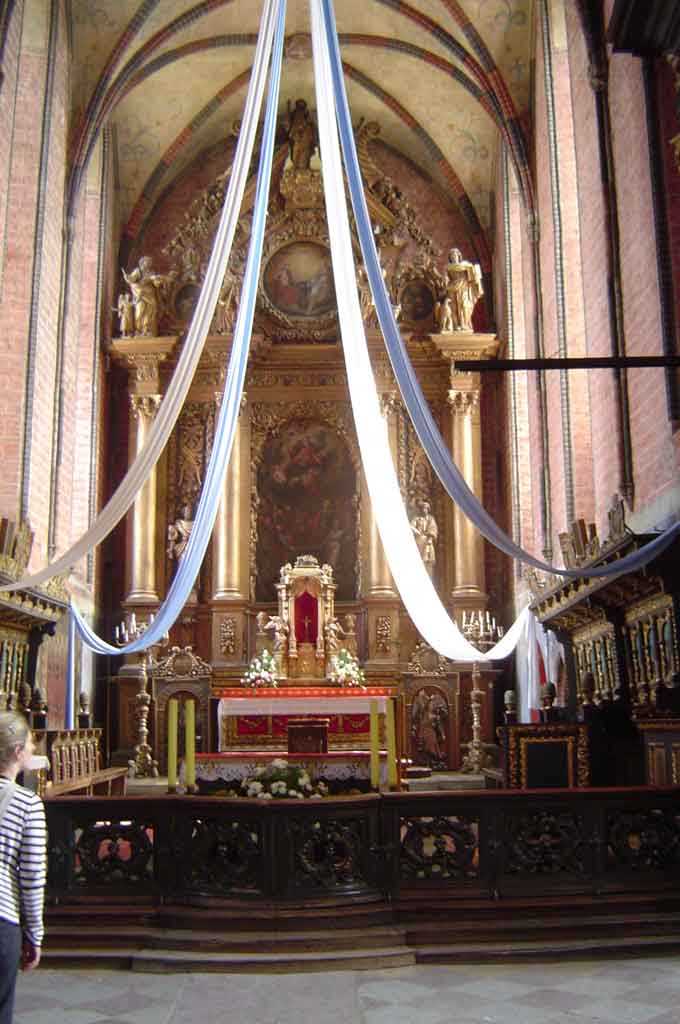 This is St Peters and Paul Church is from the 13th and 14th century and was converted to a Lutheran church in 1829. You will notice renovation work as it is being redone to reuse it again as a Catholic Church. Here is a picture of the exterior of the church at the end of the road and a picture of the beautiful altar: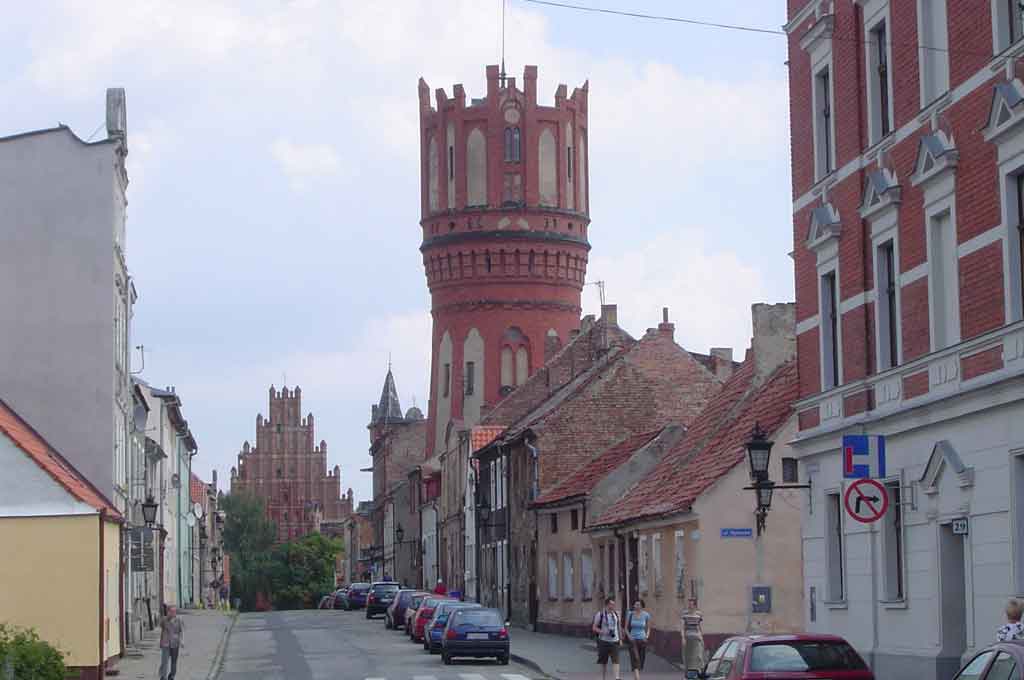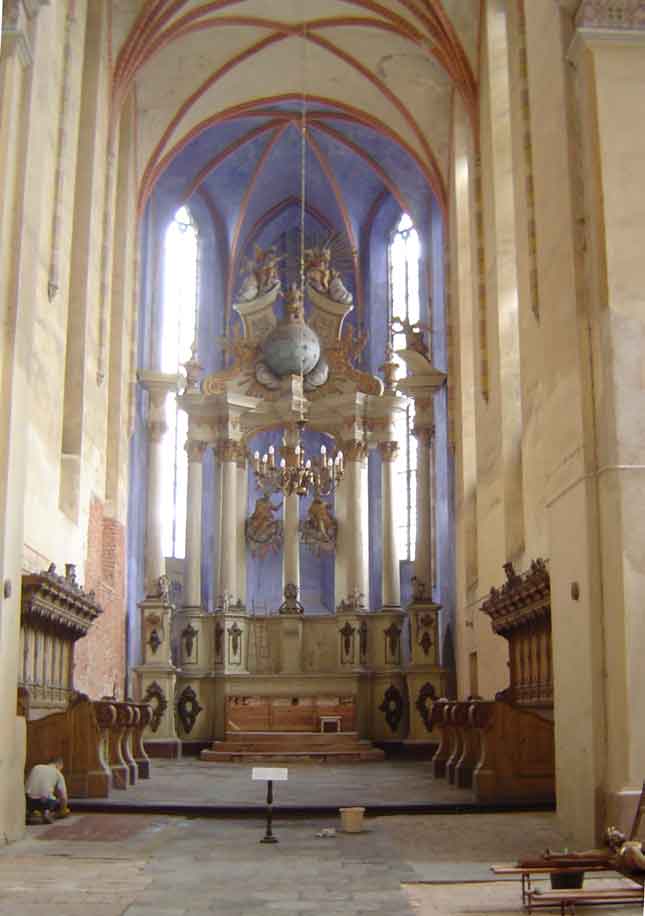 Here are pictures of the remaining town gate and the walls.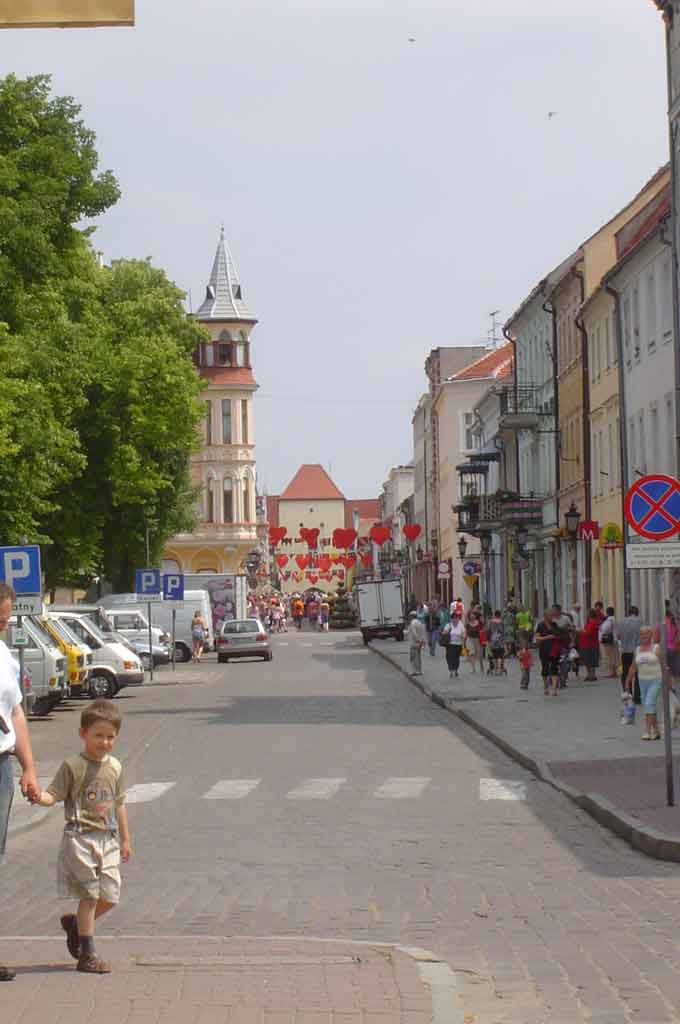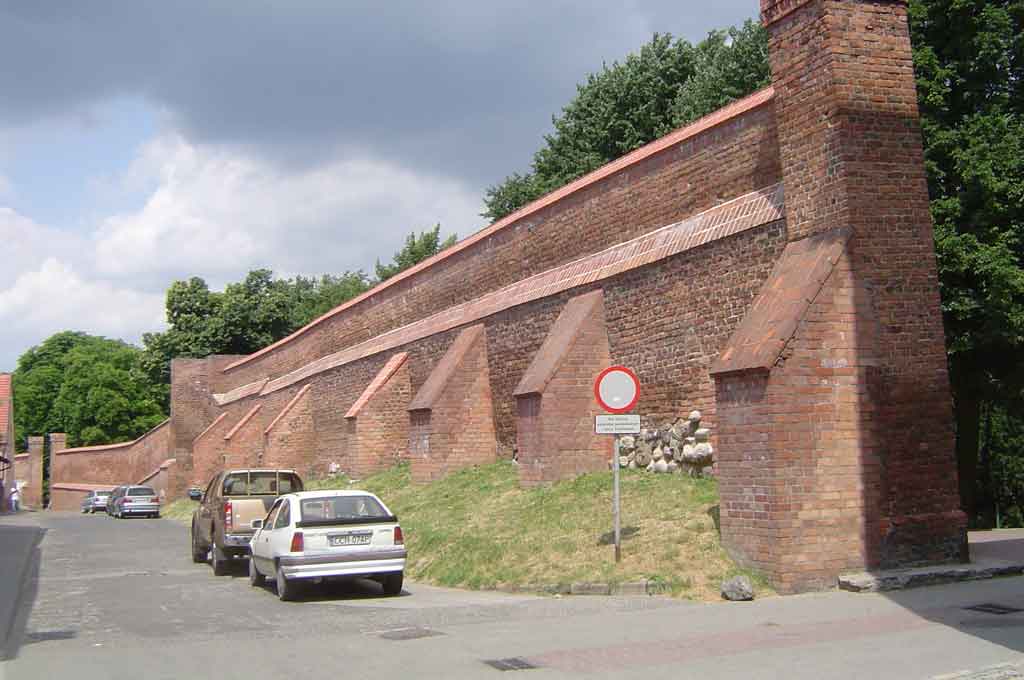 And lastly here is a picture of the interior of St James Catholic Church. It dates from the 13th and 14th century and was for the Franciscan Order. When this Order was dissolved in 1806, it was converted to use as part of a school.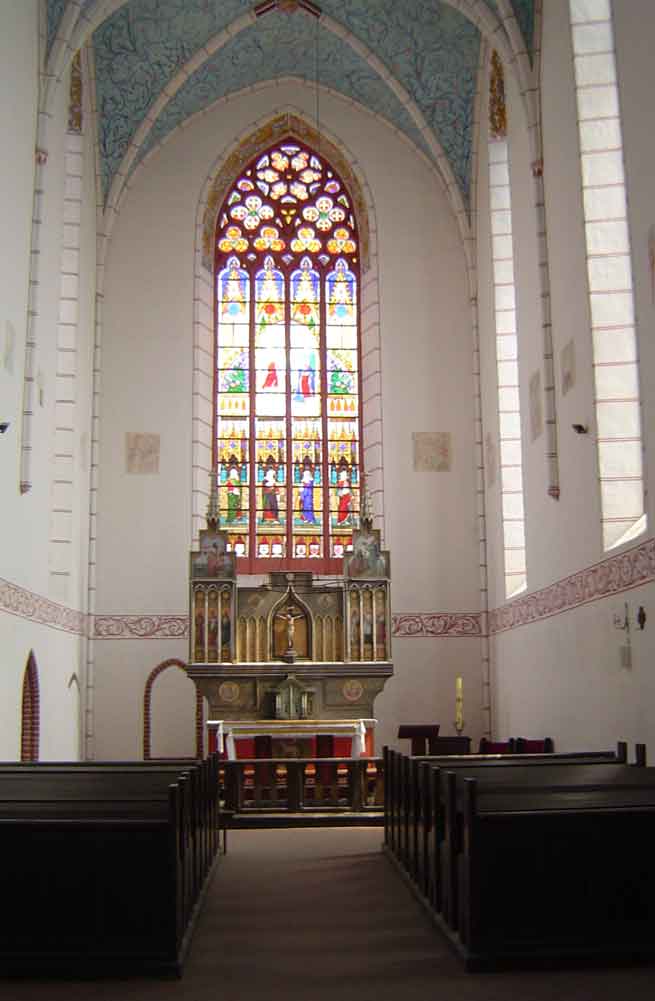 Here is a map of the area: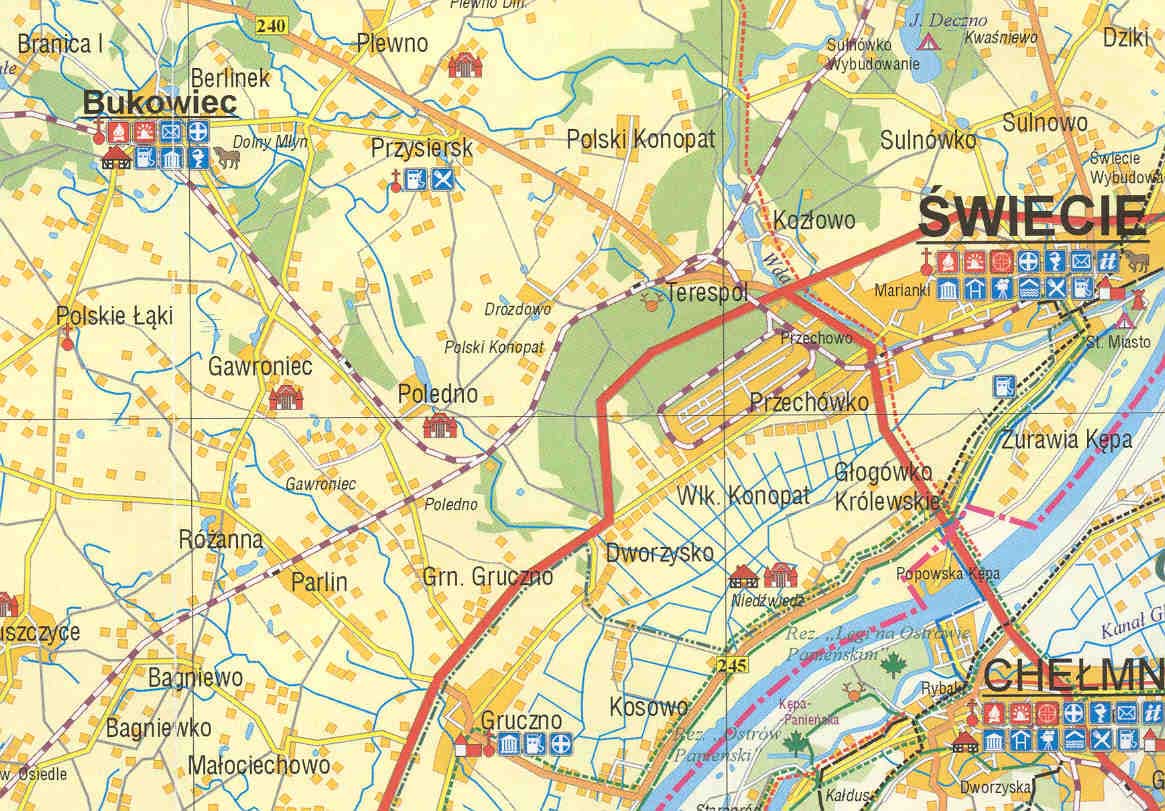 Click here to go to other West Prussia Villages.
Please send any queries to Bill Remus at
July 17, 2008