Flatow (Zlotow)

Flatow (Zlotow in Polish) is the administrative center of Kries Flatow. It contains the big Lutheran and Catholic Churches for the area (and prior to the Second World War also contained a synagogue).

In 1619, the Grudzinski family built a fort in Zlotow on the lake; it was destroyed as depicted in the drawing at the start of the West Prussia by the Swedes on 28 January 1657. For more on this story, go to visit their manorial estate in

Pottlitz. The Grudzinski family was also particularly noted for its support of the Catholic Church in Flatow.

In the era of the Dzialynski family, the Remus family also lived in the area. In the period of 1720 to 1772, the Lutheran Church was banned in Poland. Hence, all Remus baptisms and marriages from nearby villages like

Schwente and Schmirdau were in the Catholic Church in Flatow. Following are pictures of that church as well as pictures of the font used to baptize Remus children in that period.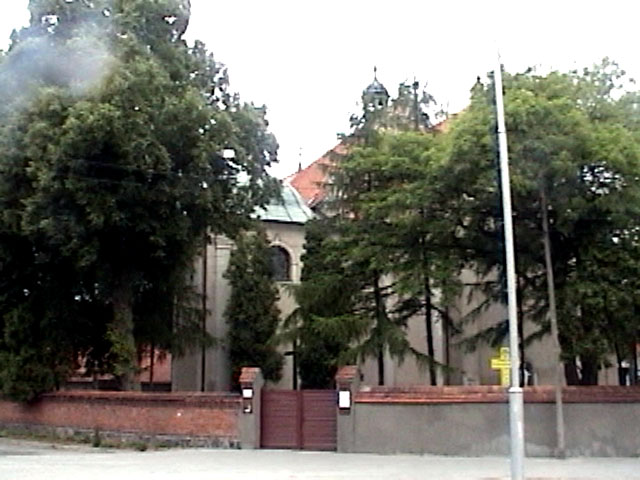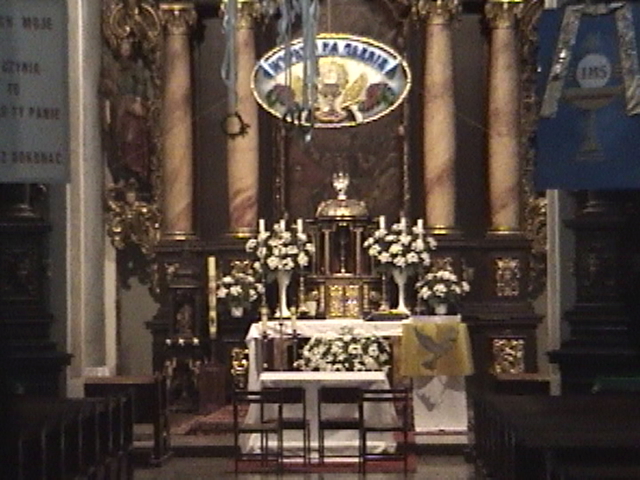 The old Lutheran Church is now converted to a Catholic Church. Here is a picture of the church and a view of the inside. It is located on the town square. Those pictures follow: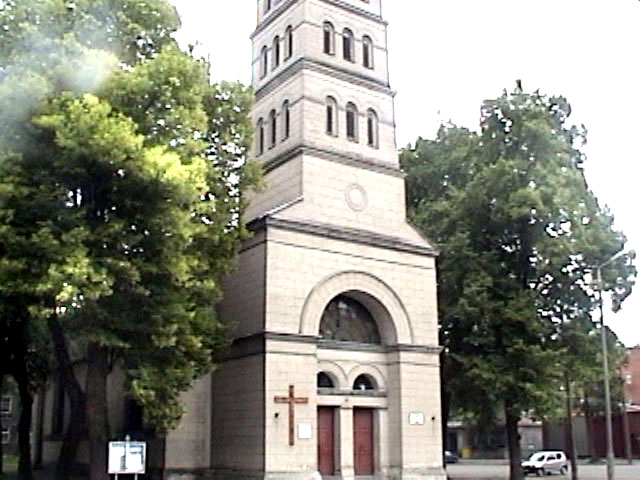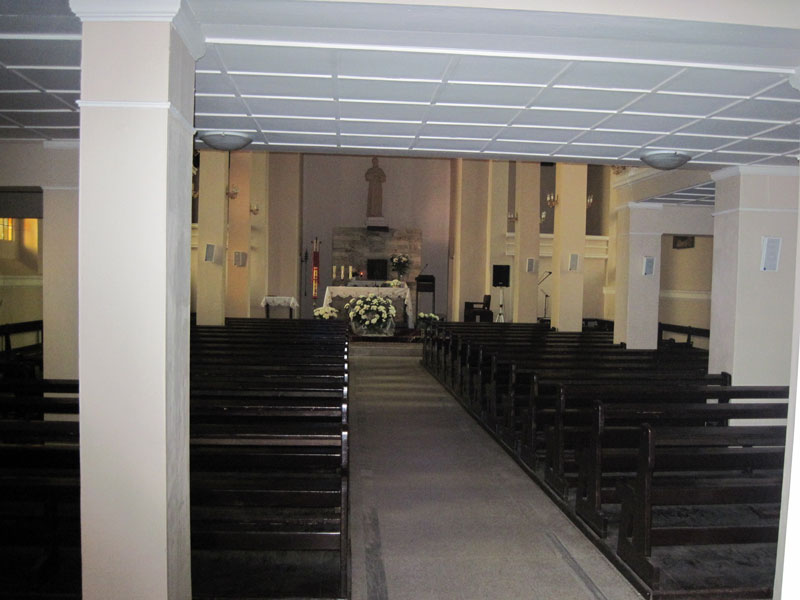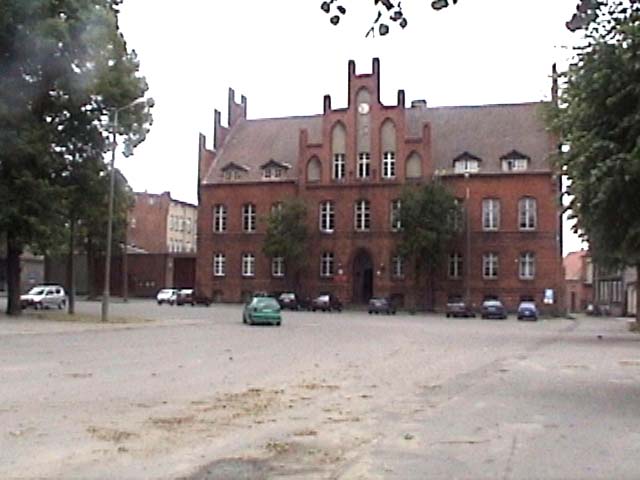 The village is now a town and contains the very interesting old house containing the Flatow Museum and an old Granary as well as a library and stores.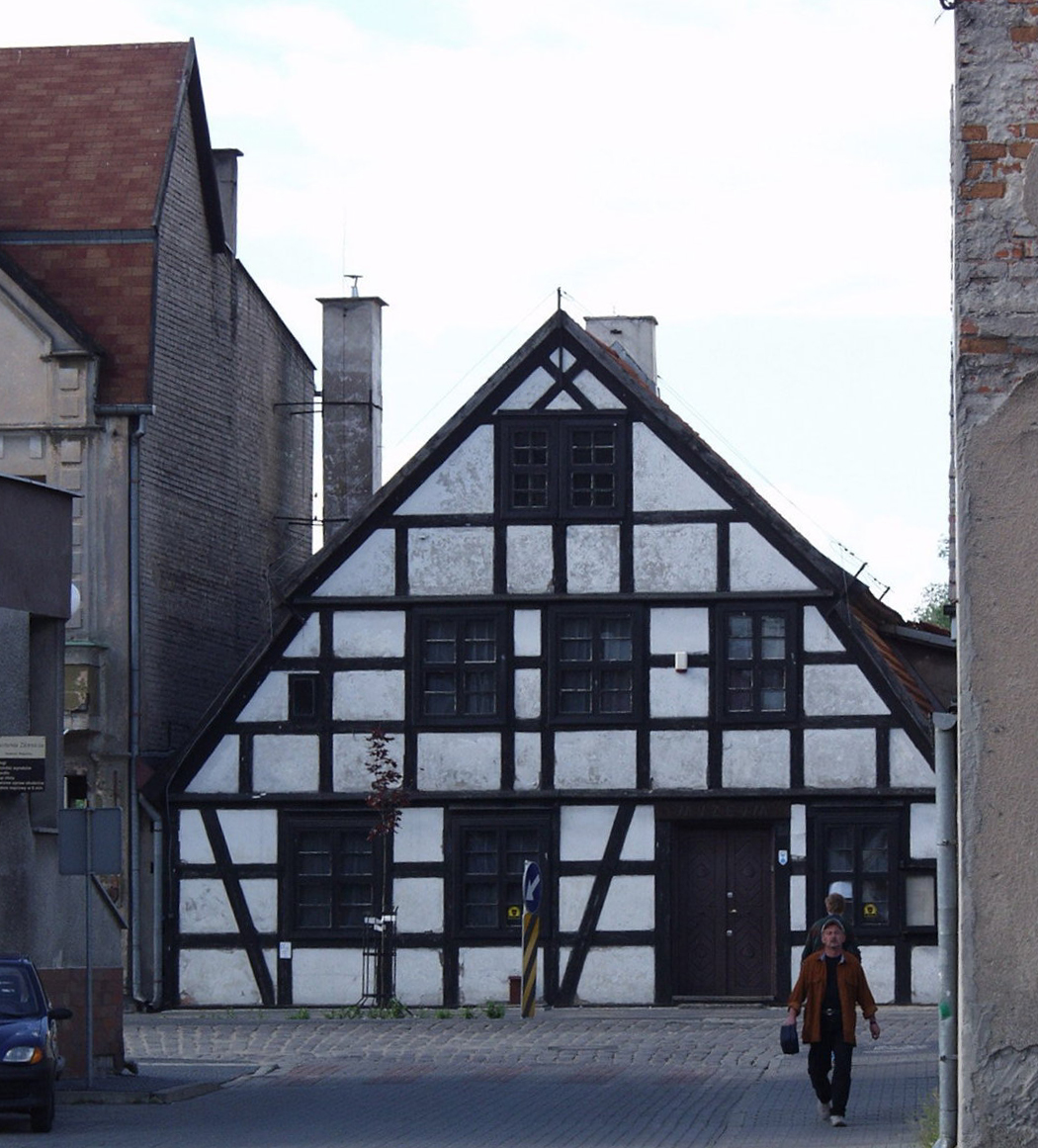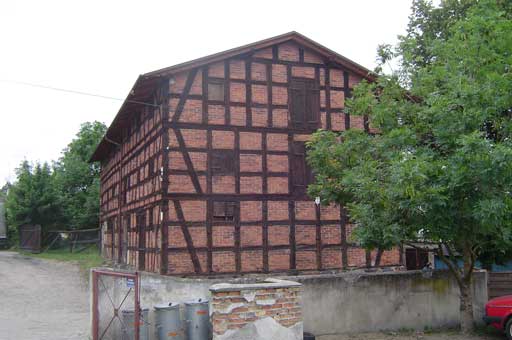 It is well located near lakes and forests for relaxation.
Click here to see pictures of recently restored buildings in the village
Click here to see more pictures of the modern village
Click here for a map of Flatow in 1806.
Click here for a map of Flatow in 1914.
Click here to go to other West Prussia Villages.
Please send any queries to Bill Remus at
October 1, 2006