Glinke (Glienke), Kreis Bromberg, Posen
Glienke is a manorial village in Kreis Bromberg. This village is important to me for two reasons.
One - Daniel Remus, the son of Martin Remus of Althof, and his wife Ann Jutrowski worked on this estate. Click here for the genealogy of the Martin Remus family.
Two - the George Remus - Caroline Manske family also worked on this estate but quickly moved to Neu Lubcza in Kreis Flatow. After there many children had grown up there, they immigrated to Michigan and later to places like Alberta Canada.
Here are pictures of the estate house (gut) and barns: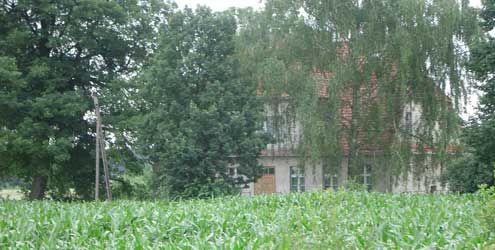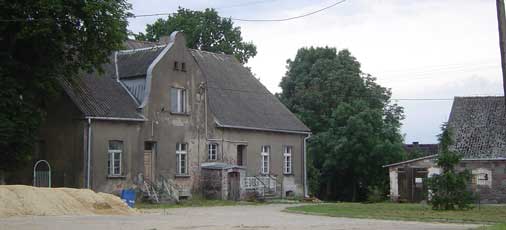 This estate became a state farm in communist times and the villagers lived in the settlement below:

Click here to go to other West Prussia Villages.
Please send any queries to Bill Remus at
March 4, 2010