Kasia Grycza
Kasia was my guide for much of the West Prussia, Danzig, and Nietze adventure. For those of you wanting to see your ancestral villages in those areas, I highly recommend her. Among her many virtues are that:
She knows a great deal about the history of the area and the village
She is able to point out many things about life in the villages that is not obvious
She is willing to knock on doors and ask people when she does not know
She is willing to get you access to locked churches, old houses, etc
Speaks good English and Polish and reads German and Polish
She knows and uses well resources like museums
She competently plans the travel
She is able to handle the logistics of the travel well
She is a pleasant traveling companion.
It is important to try to do genealogical research prior to your arrival. In that way, you will know and be able to visit all the right villages. There is nothing a great as being there. She can also help you in advance by consulting local church books and resources to help you find out more about your family.

Her 2002 costs were very modest for either genealogical research or travel to the villages. The personal genealogical travel guidance she offers was cheaper for me than packages tours - and of course very personalized (you go only where you want to go).

You can contact Kasia at

<elviska@poczta.onet.pl>.

Here are some pictures of Kasia in action in Danzig.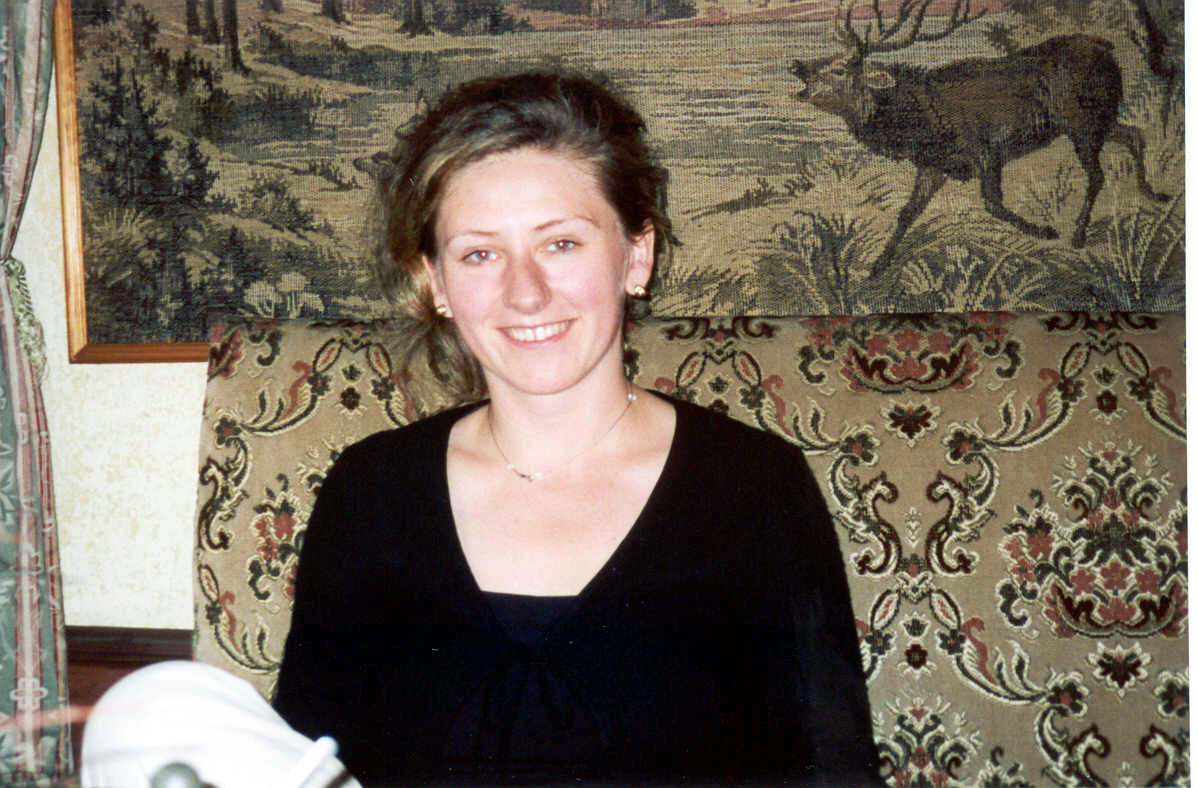 Kasia in Danzig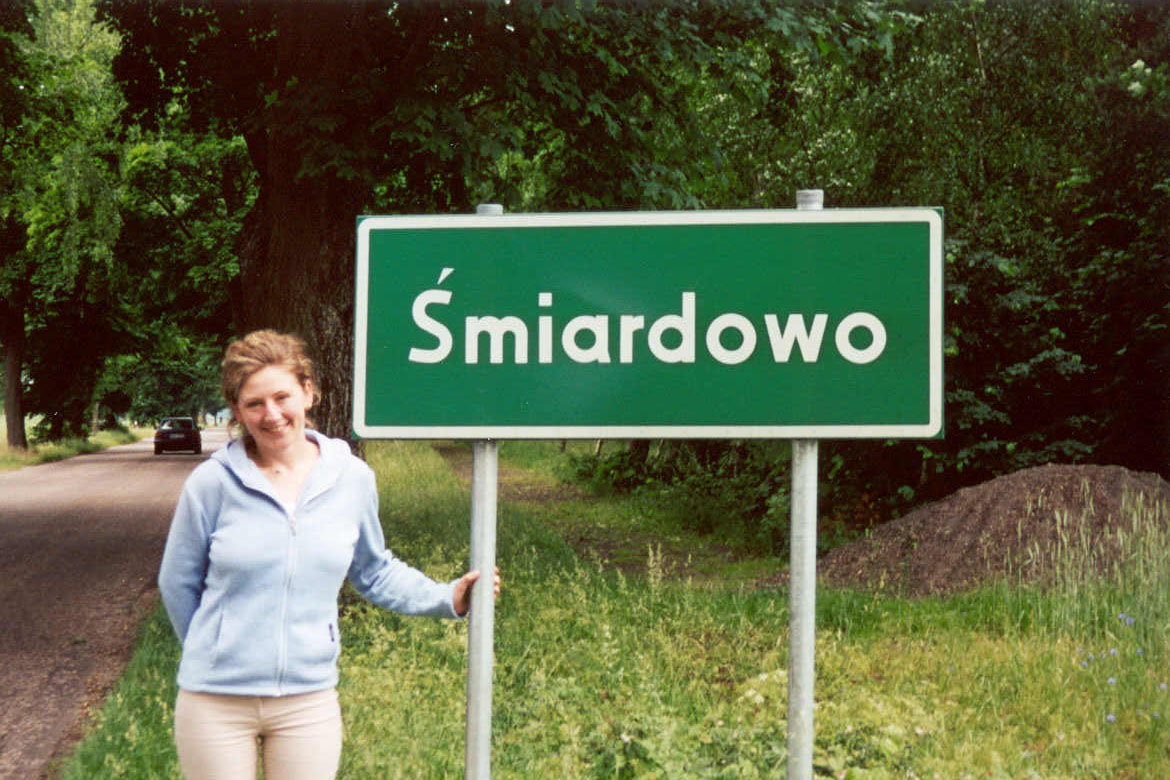 Kasia in Smiardowo
Please send any information and queries to Bill Remus at
August 8, 2004