Konitz (Chojnice)

Konitz was and still is the major city in this region of Poland. Today and in past years, it contained lots of businesses and churches centering on a

Market Plaza. The Remus family were mostly schultz, millers, and farmers but occasionally family members like Christian Remus (and his wife Elisabeth Marie Schmidt) lived in towns like Konitz. Click here for their family. Do note it is not clear what happened to them or their children.

Here are pictures of the church, market plaza and medieval city walls: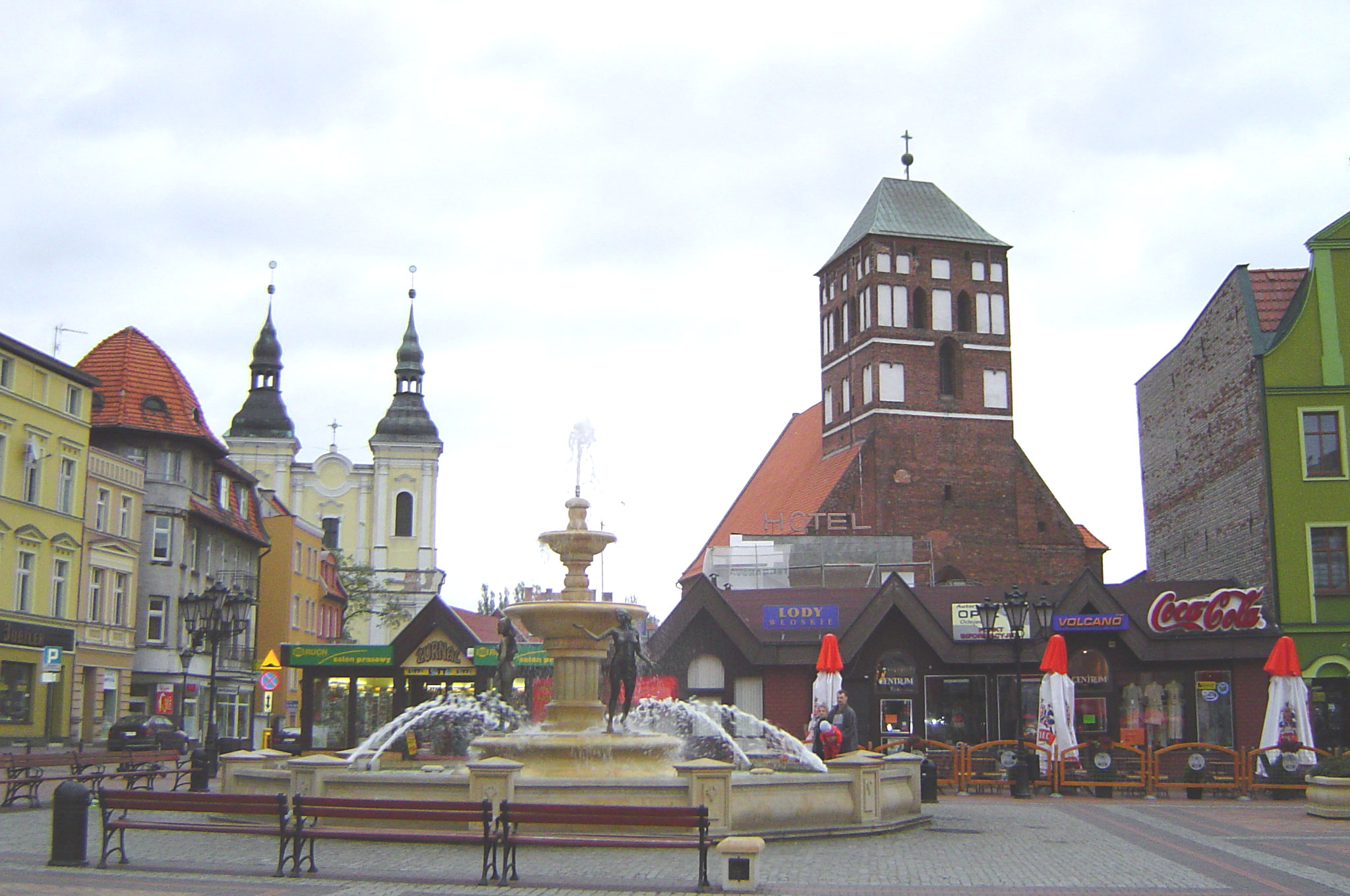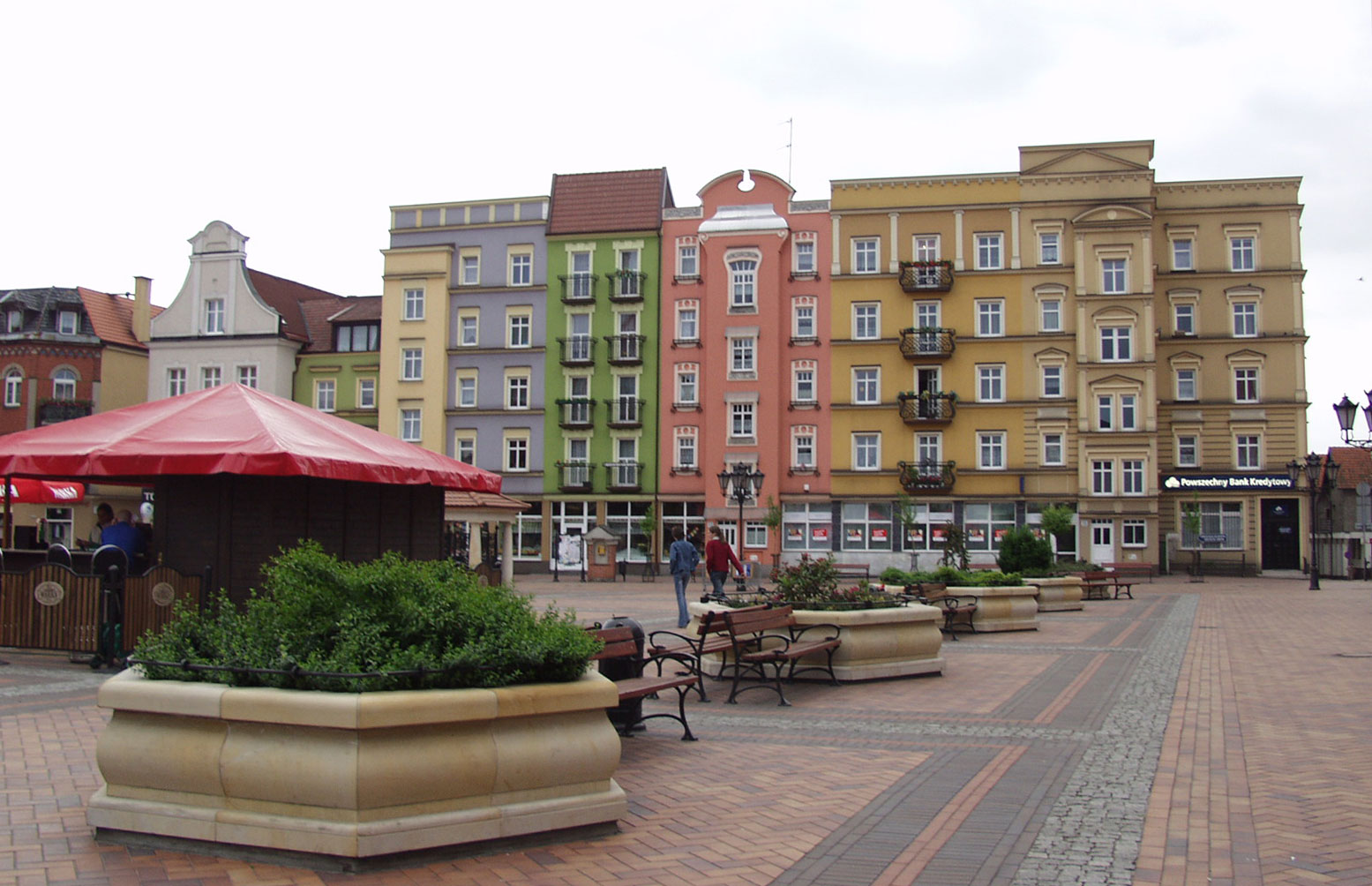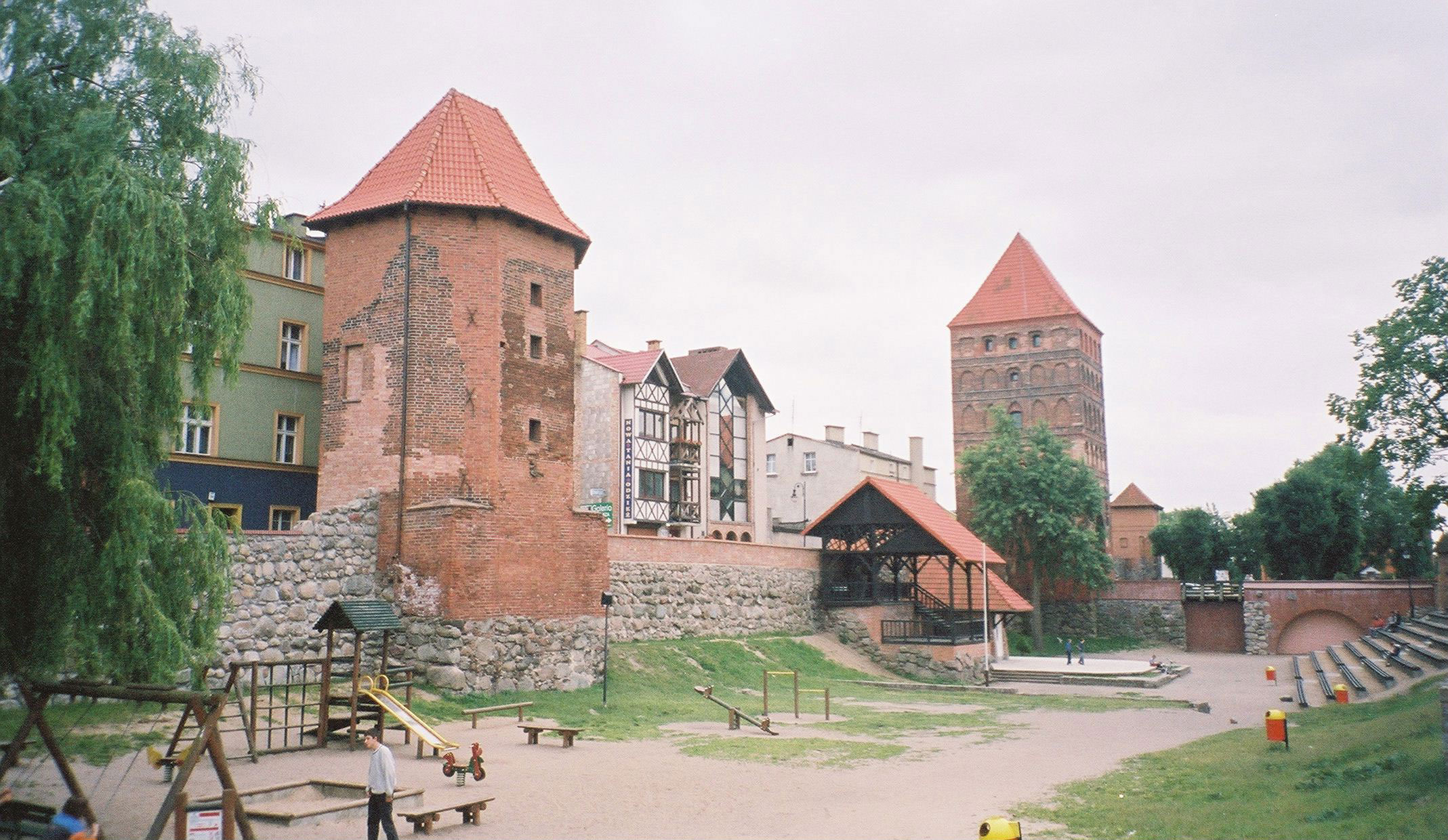 Here is an 1850 map of Konitz and area (including windmills):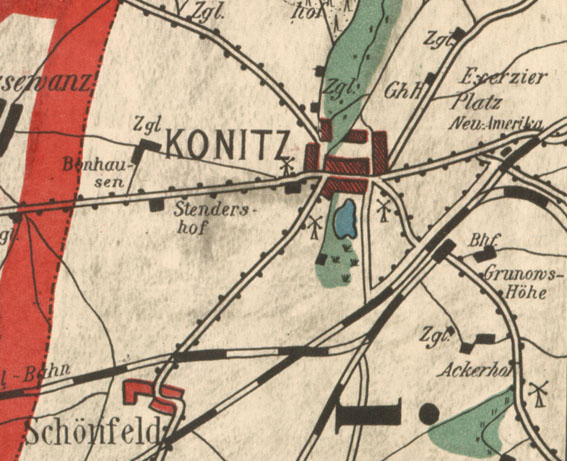 (Click the map to blow it up)
And here is a modern map of the town: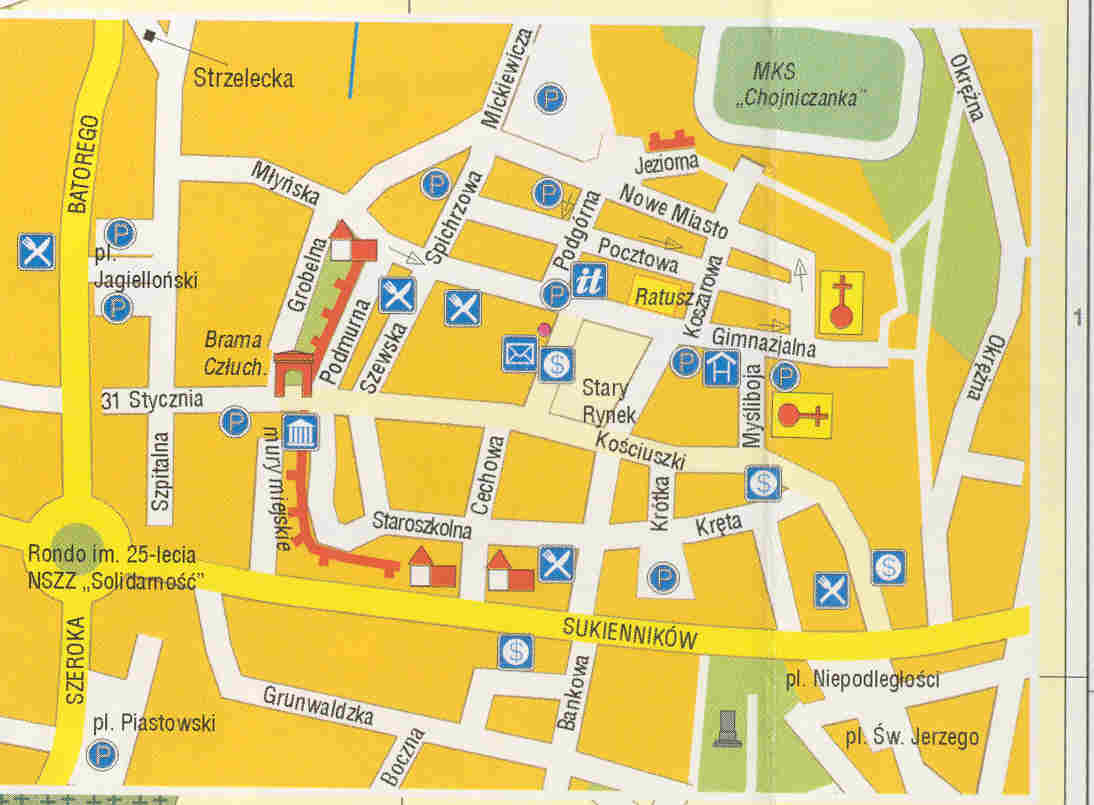 Click here to go to other West Prussia Villages.
Please send any queries to Bill Remus at
September 5, 2007