Liskowo (Lyskowo)
Lyskowo is a manorial village on the Brahe River in Kreis Tuchel. This village is important to me as Remus family members lived there. Records thus far seem to show that the Remus families worked only briefly worked on this estate. Click here for the Andreas Remus and Marianna Janke family and click here for the Michael Kathke and Dorothea Remus family (family 3 in the foregoing genealogy of Johan Remus and Anna Marie Halweg).
Following is a picture of the manorial barns, a picture of the location of the estate house (gut) burned in the war, now a barn, and a picture of the Dove Cote which is a bit of a tourist destination: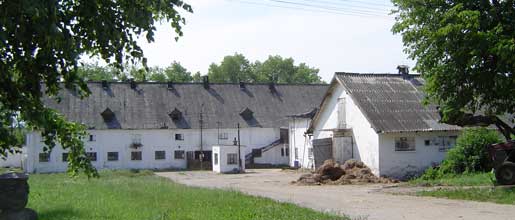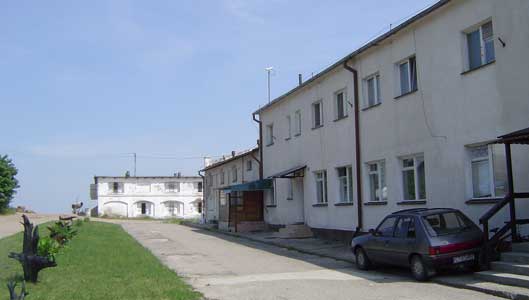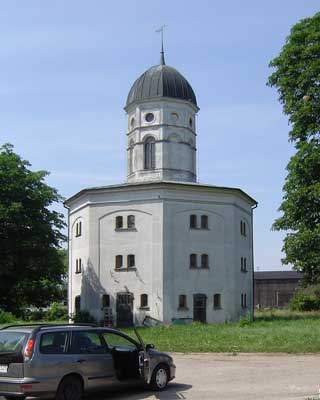 Here is a current map of this area: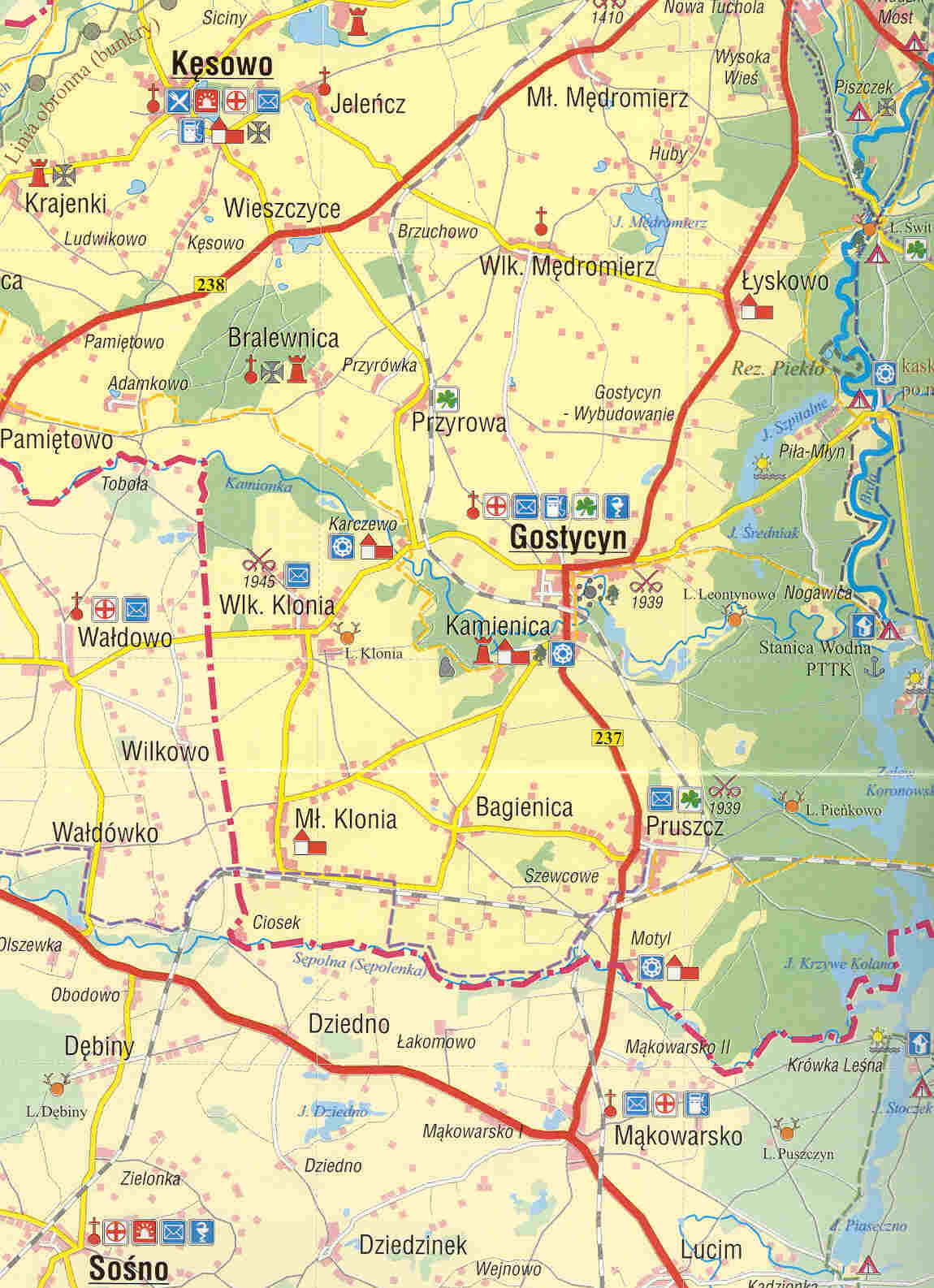 Click here to go to other West Prussia Villages.
Please send any queries to Bill Remus at
September 17, 2007