Muskendorf, Kreis Konitz, West Prussia
Muskendorf is a village at the bottom of the major lake north of Konitz. It is associated with early millers of the Dobrint family (an old miller family that married into the Remus family). Carl Wilhelm Dobrint married Caroline Remus about 1834 and later lived in Breisen. Also Michael Dobrint married Wilhelmine Charlotte Remus. Click here to see the Carl Wilhelm Dobrint family from the Dobrint point of view (it was likely that Michael was the brother of Carl Wilhelm Dobrint). Click here to see both families from the Christian Remus of Ossowo point of view.
As these were miller families so I went looking for the mill site. I did not find the mill site but we found a great family resort for boating and swimming depicted below: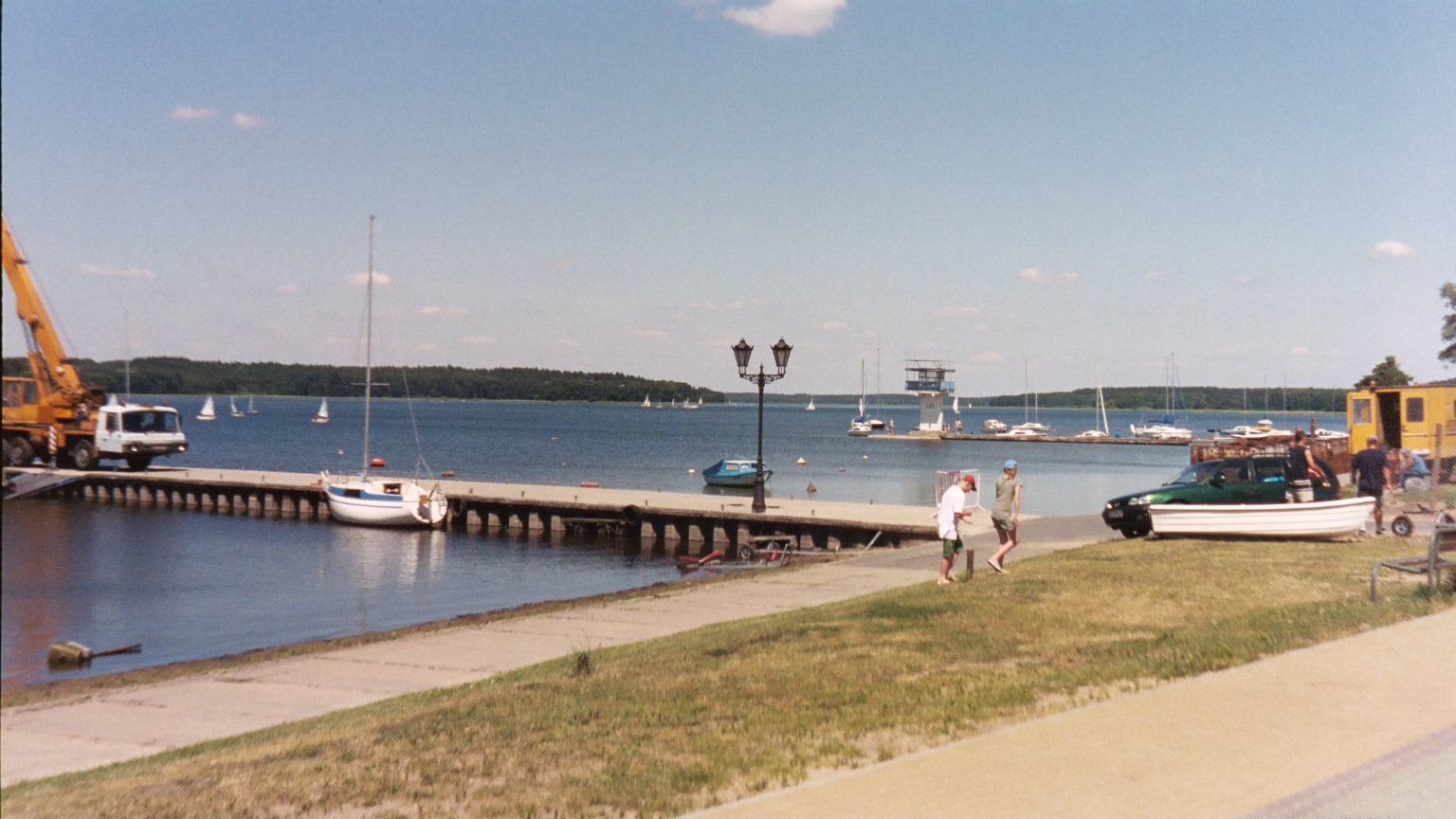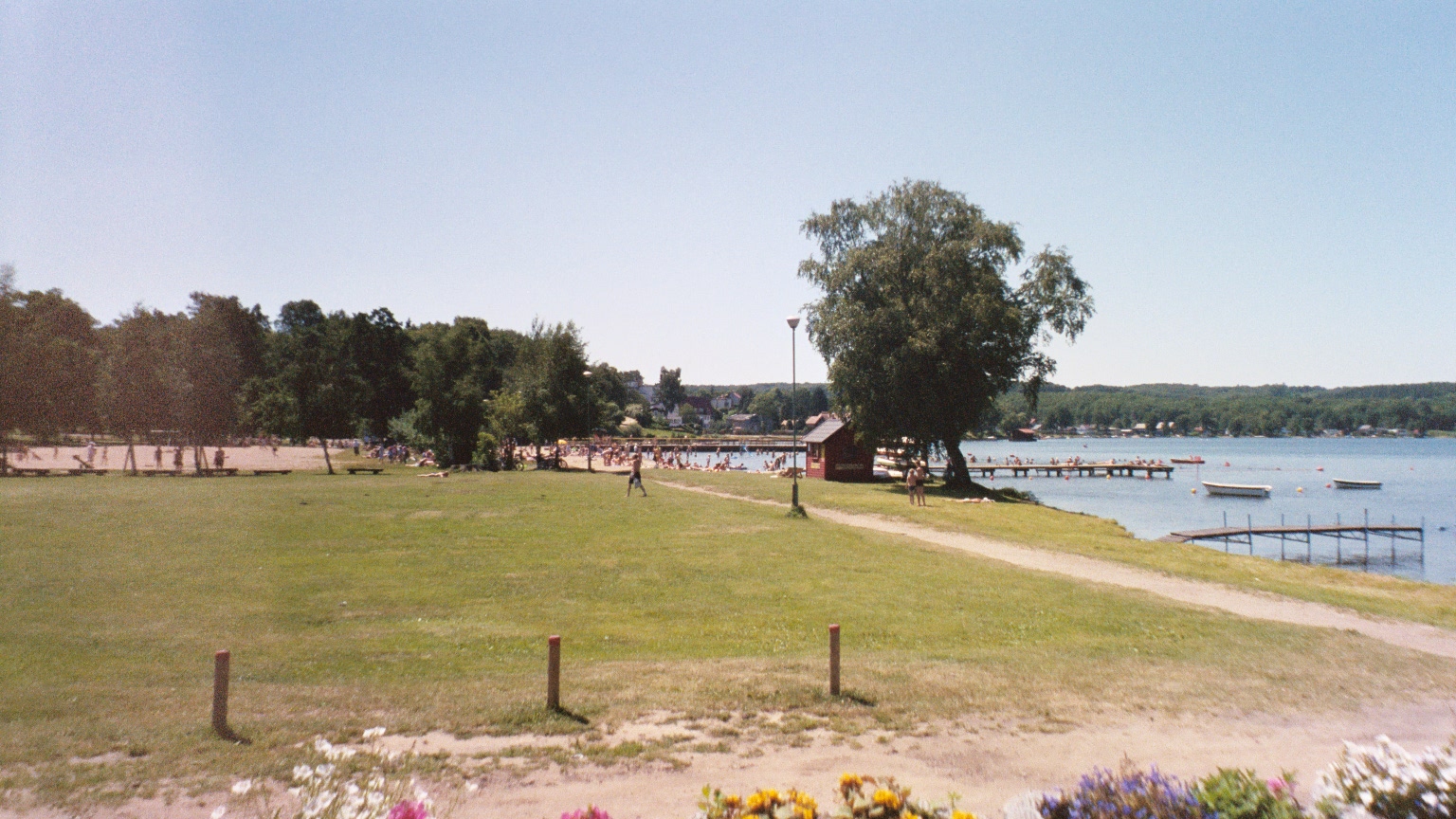 A map of the area is shown below.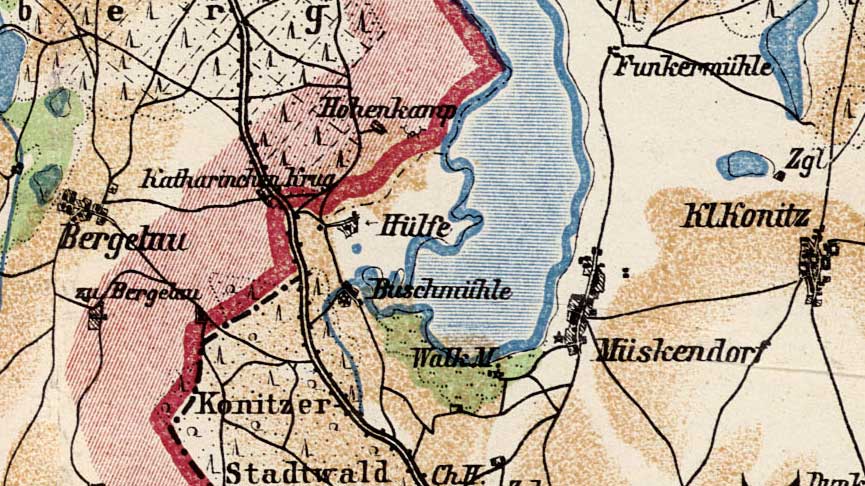 Click here to go to other West Prussia Villages.
Please send any queries to Bill Remus at
September 19, 2006