Schwetz (Swiecie)

Schwetz (Swiecie) was the administrative headquarters for Kreis (county) Schwetz. It is located on the Vistula River and surrounded by fortifications. In 1309 the

Teutonic Knights took over the town and build a large castle. In 1470 the town fell. In 1655 the Swedish Army destroyed the town. And it was on low lying lands so periodically it was flooded.

To solve these problems the town was moved to higher ground in the 1880's except for the Catholic Church that was rebuilt on its old site and is shown as follows:

What you actually are seeing is the Catholic Church was rebuilt in 1981 after it's destruction in World War II. Here are two pictures: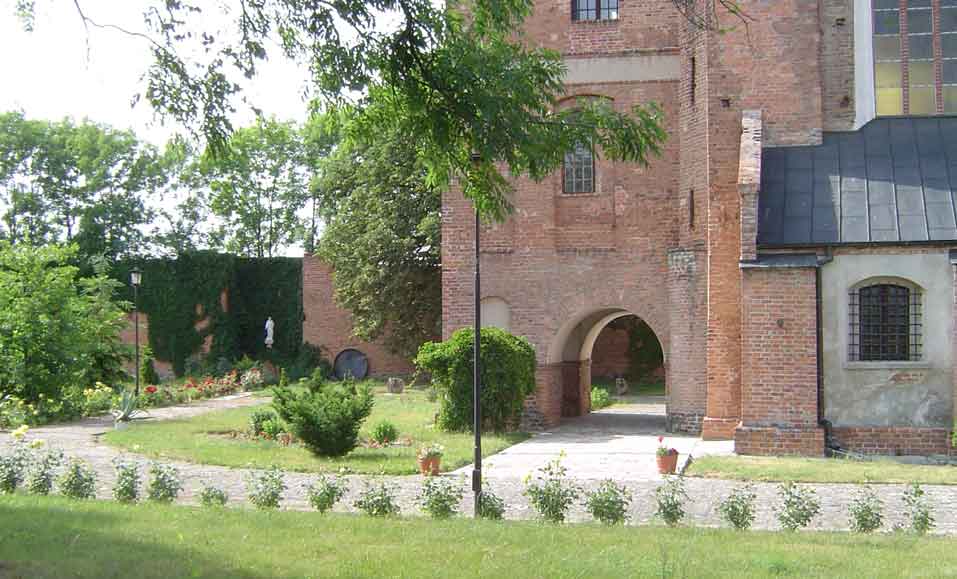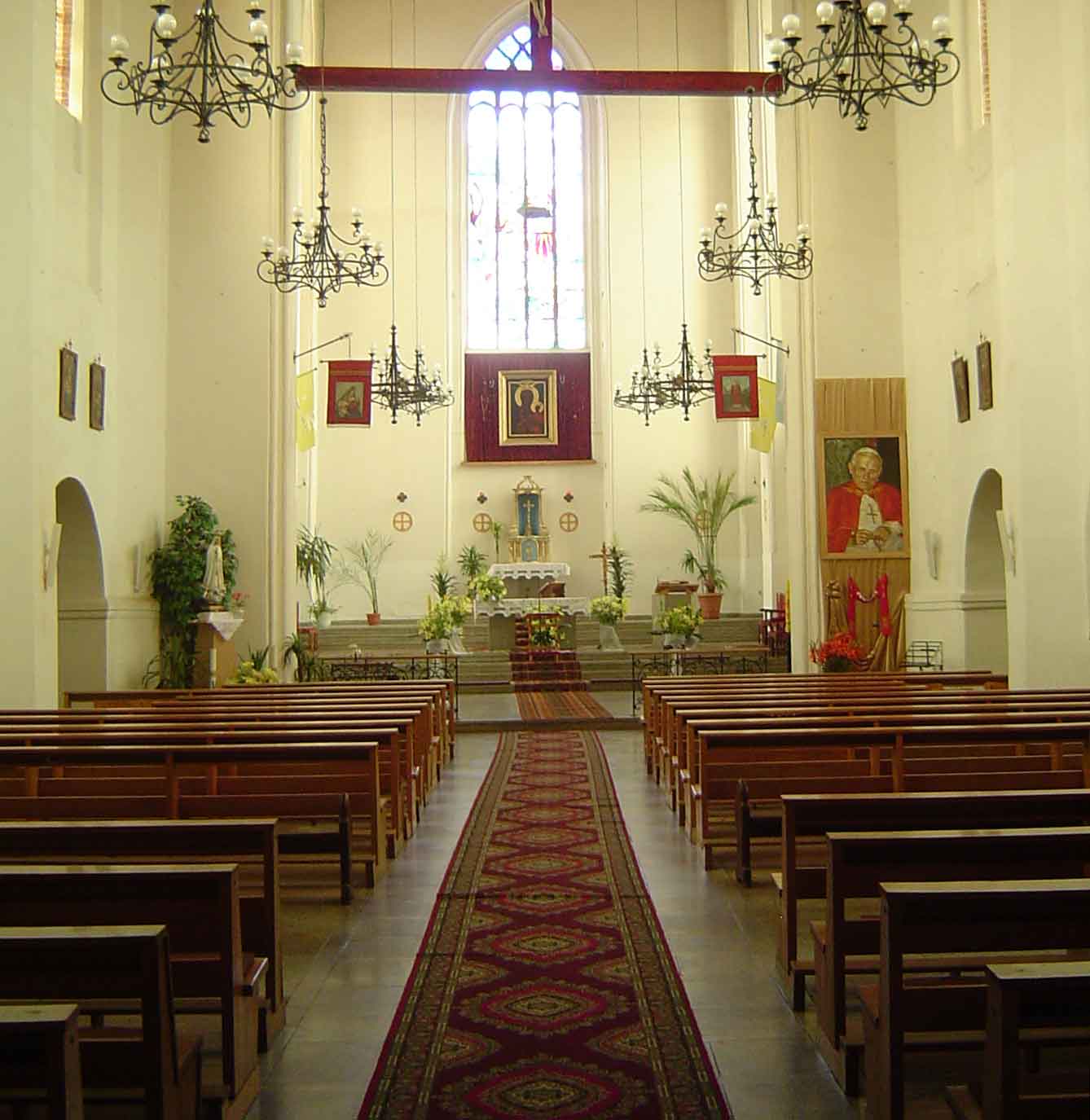 And here is a picture of the remaining parts of the

Teutonic Knight's castle.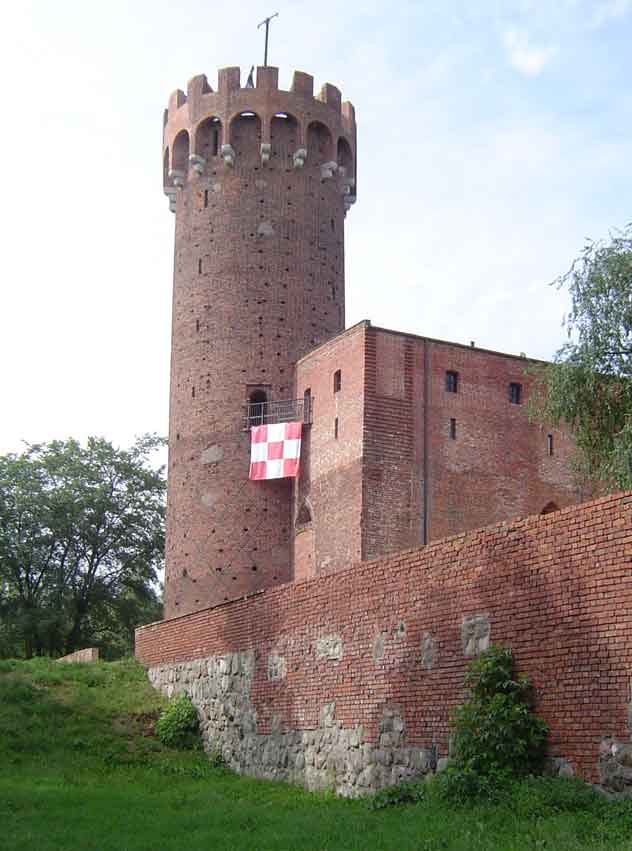 The new town contains a nice market plaza. There is also the now abandoned Lutheran church shown in the following picture: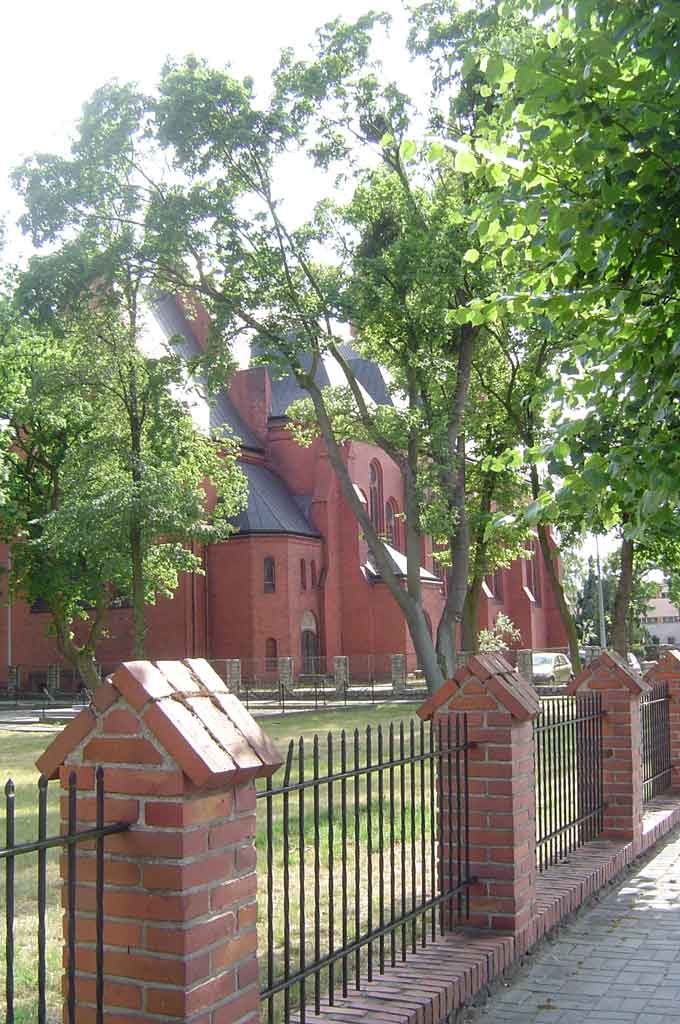 And lastly here is a map of the area: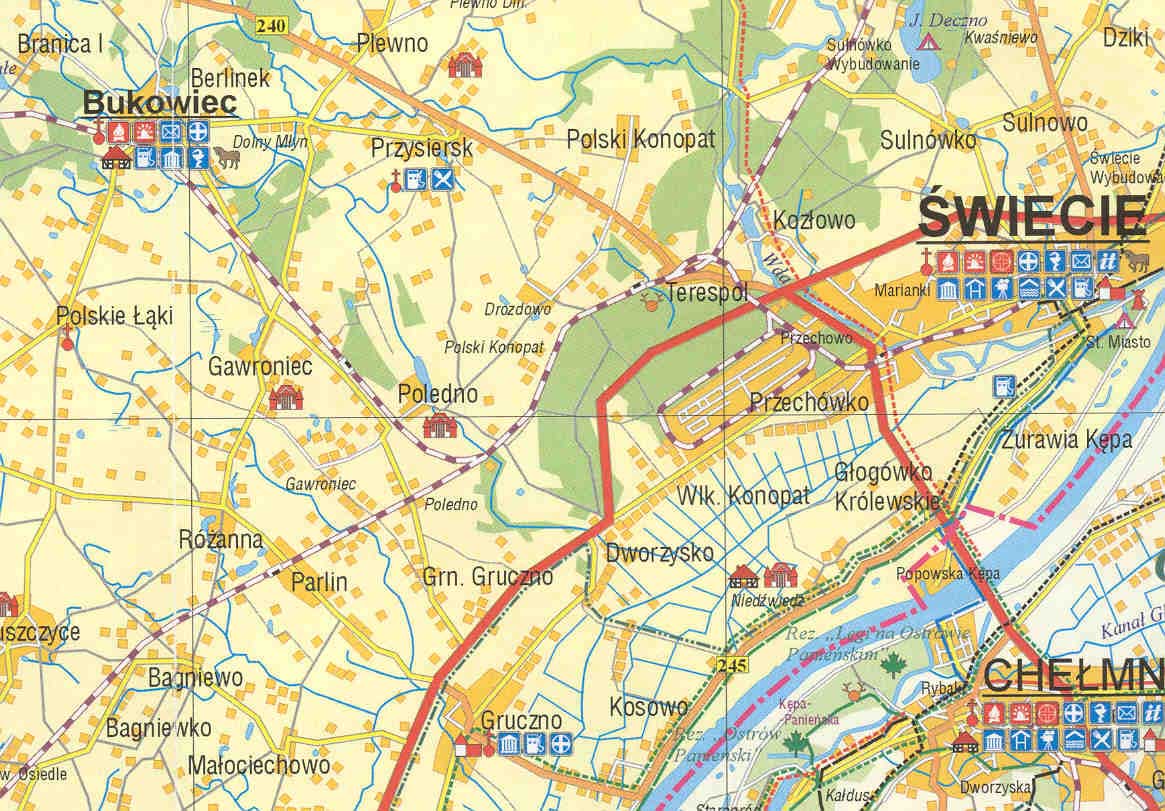 Click here to go to other West Prussia Villages.
Please send any queries to Bill Remus at
July 17, 2008