Mossin (Mossiny), Kreis Schlochau, West Prussia

This village has no family connections but it does have a wonderful church shown in these pictures. The church is All Saints and Our Lady of Everlasting Help built in 1845-1848 and consecrated in 1848. It is built in the old style with a wood skeleton filled with bricks and plastered. However, if your family is from this village, you may wish to contact Arthur Winter

awinter@sympatico.ca who does have family from this village.

: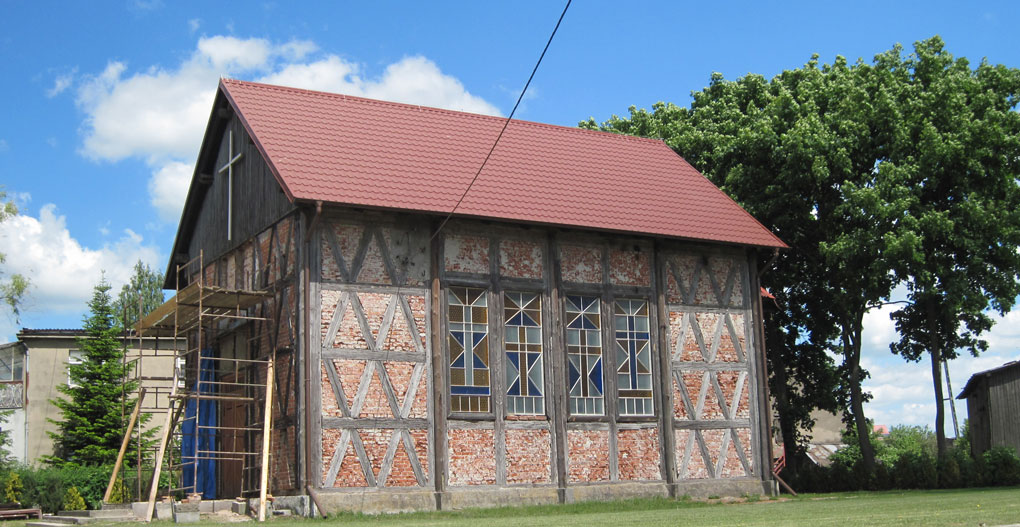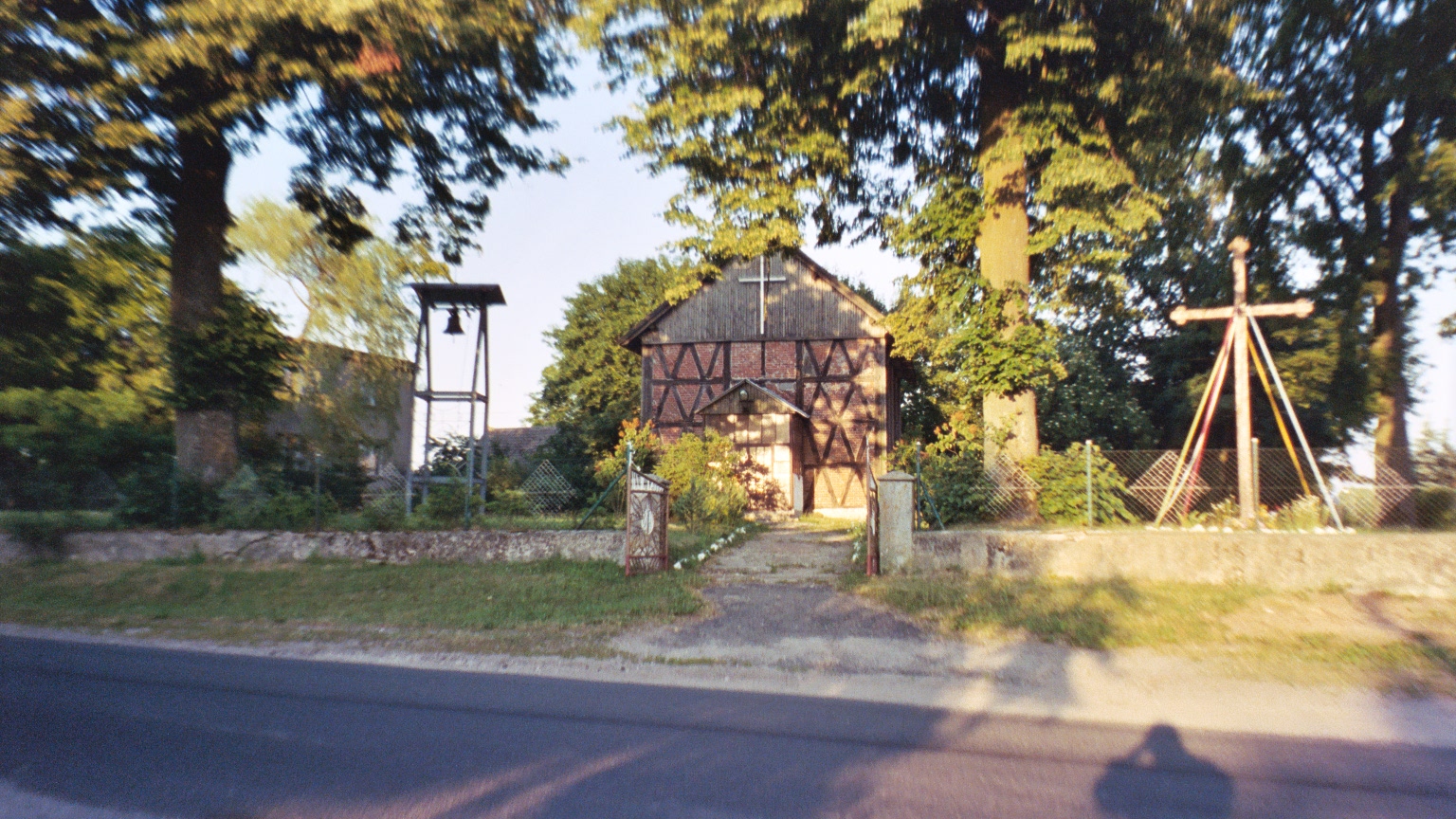 Here is an 1850 map of the village: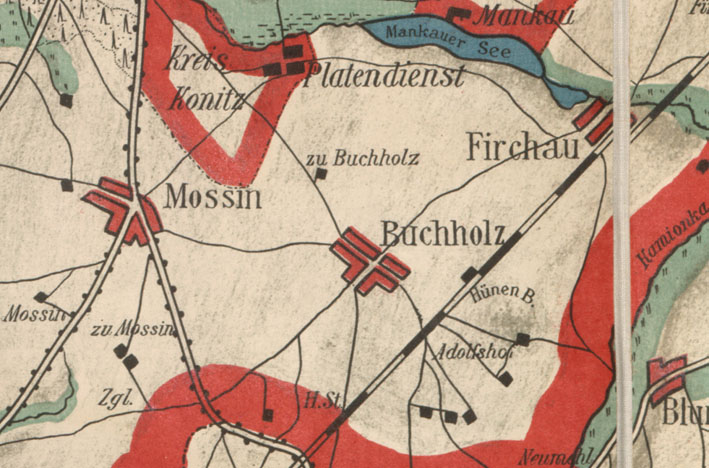 (Click the map to blow it up)
Click here to go to other West Prussia Villages.
Please send any queries to Bill Remus at
September 24, 2006