Rabowice (Rabowiec), Kreis Posen-Ost, Posen

Rabbowitz (Rabowiec) is a village formerly associated with a manorial farm just south and west of

Schwerenz. Villagers would have attended the church in Schwerenz. Gottlieb Luning was born here in 1815. Gottlieb immigrated to Faustindorf, Volhynia arriving no later than 1839. Later he moved to Romansdorf in Kiev Parish. He married Anne Maier and later Anne Kuhn. Click here for their genealogy.

There is no longer a manorial estate here but the lovely fields remain:

The village is strung along a paved road:

The village has a small grotto for prayer and contemplation: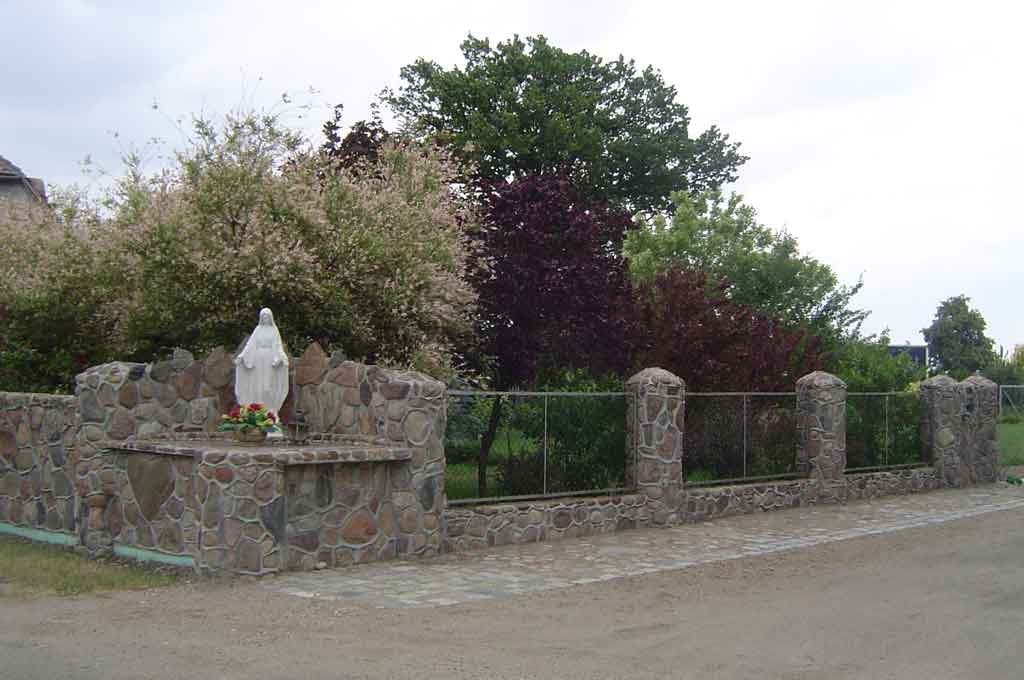 This area has changed greatly since Gottlieb Luning's birth here in 1815; it is now a bedroom suburb of Poznan and near a major car manufacturing plant.
Click here for a list of what web pages are here about the Nietze area.
Click here to go to other villages.
Please send any queries to Bill Remus at
October 8, 2010