Schwersenz (Swarzedz), Posen-Ost, Posen
Schwersen is a town set up by the

Gruzinski family around 1600. It was a refuge for Lutherans during the counter-reformation. At the time of the First Partition of Poland, it was a village of German cloth makers and often a staging point for these people to settle in South Prussia and the Kolo/Konin area. Then onward to Volhynia and Kiev in the Ukraine.

The family of Johan Krassin was one such family ending up in Romansdorf near Kiev. Johan's children were born in

Schokken and his grandchildren in or near Schwersen. Click here for the Krassin family genealogy. Other family names in Schwersen later found in Romansdorf include Martin Will, Andreas Spitzer as well as Henschell, Henkel, Hahn, Jesswin, and Lehmann.

Schwersen was known for its carpenters around 1900. The village has become a big town but it still has a nice town hall and Catholic Church.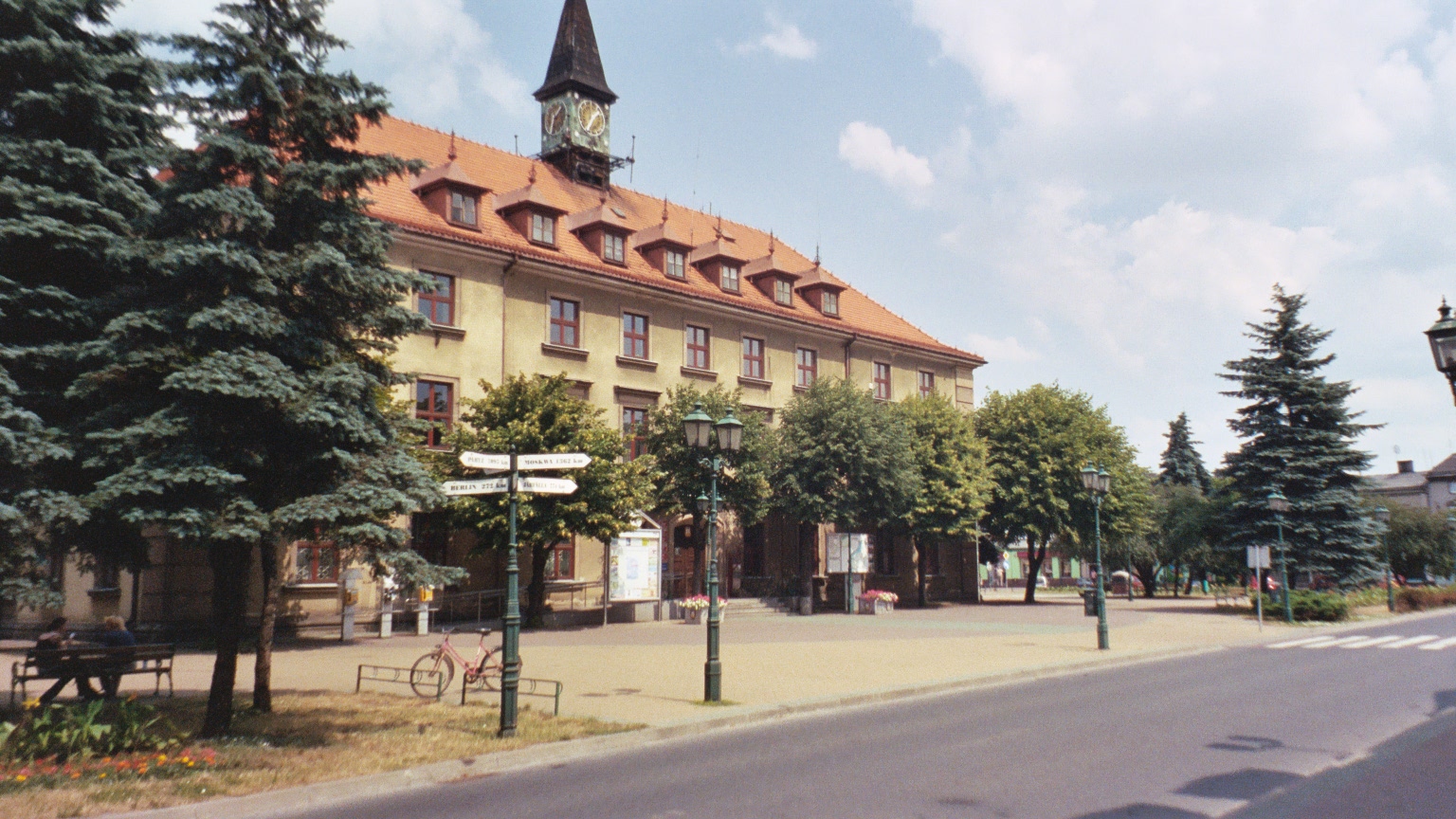 The Lutheran destroyed in the war; it was located on this town square: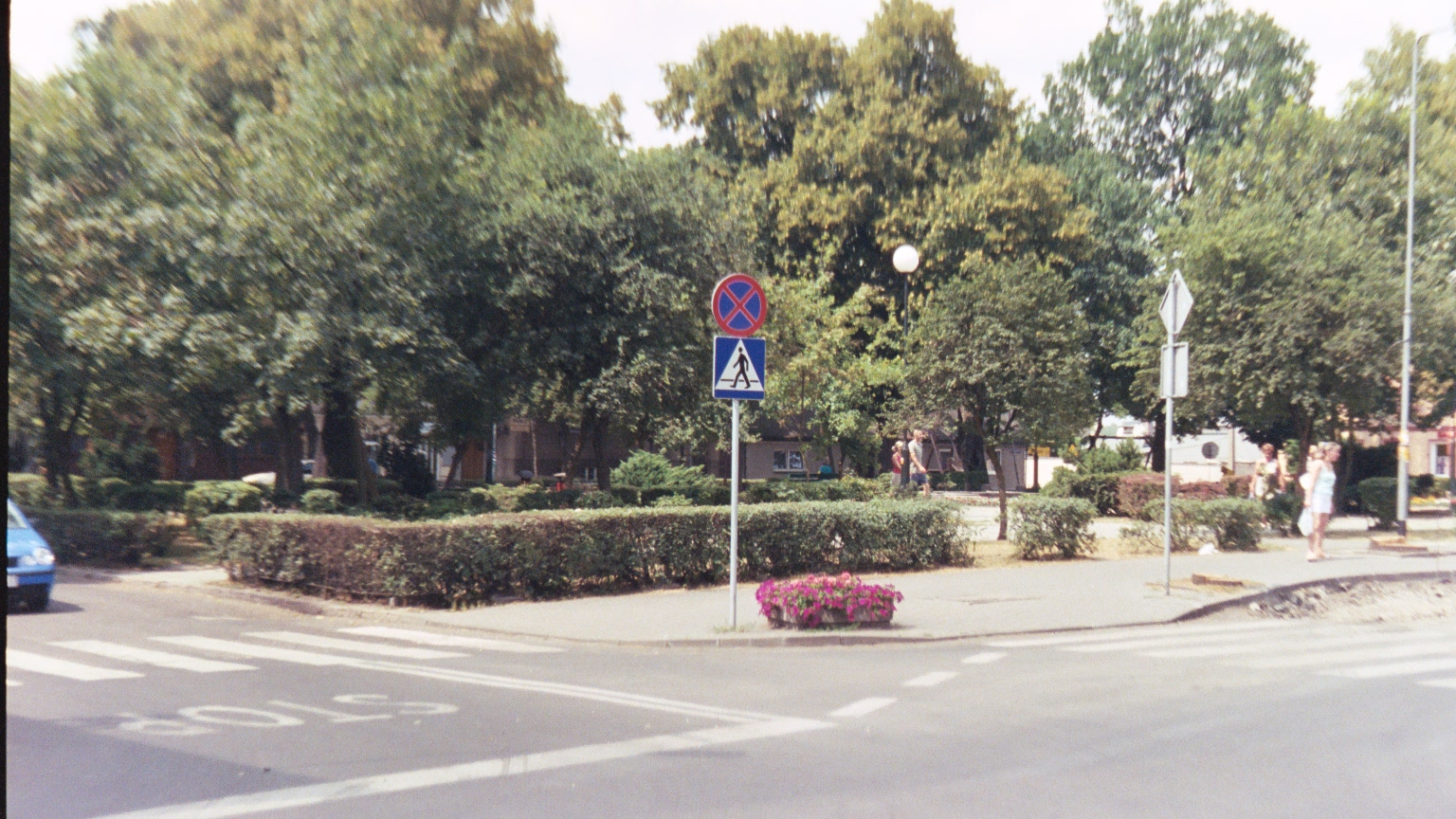 The only picture I could find of the Lutheran church was in a damaged book. So courtesy of that noted artist Buddy Hathaway, we have this restored picture: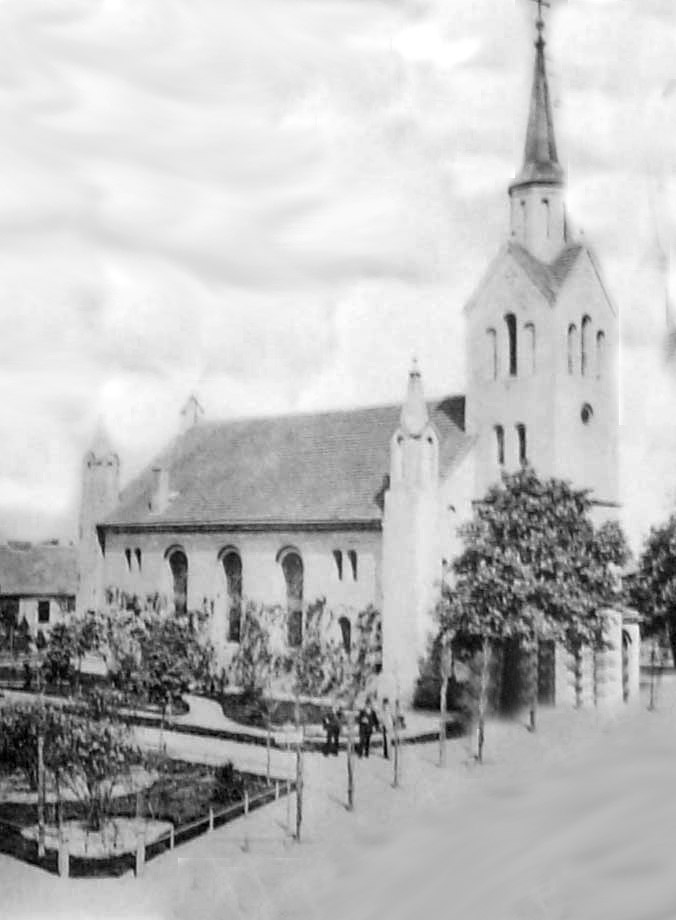 Here is a map showing this village just to the east of Posen and the area around it: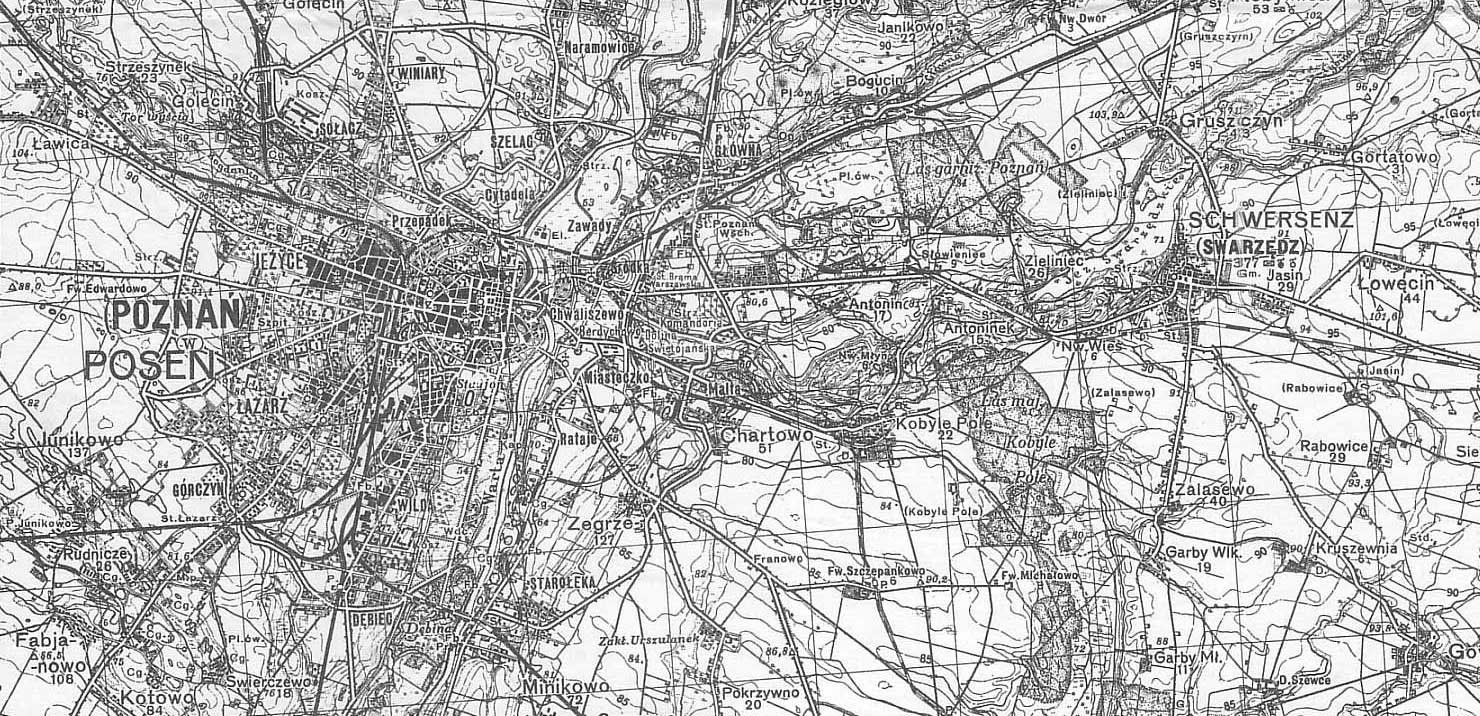 Click here for a list of web pages about the Netze area.
Click here to go to other villages.
Please send any queries to Bill Remus at
October 8, 2010