Schokken (Skoki), Kreis Wongrowitz, Posen
Schokken (Skoki is its Polish name) is the ancestral home in Poland of the Krassin family of Volhynia and ultimately Arkansas and Wisconsin. It is about 30 kilometers north of Poznan, Poland.
This Manorial village has a typical Polish village plan centering on two parallel streets with houses along the outer side of both streets. This allows a common area between. The common area here is now filled with buildings.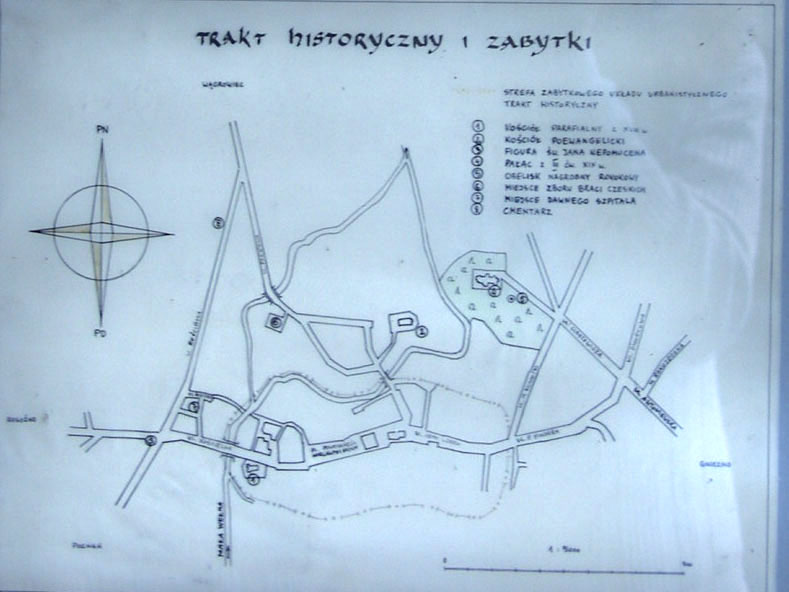 The village is on a rise and there is a stream and muddy area that was used to process flax and make yarn just to the north of the village. Schokken was famous for its linen yarn. The

Martin Krassin family took this trade first to Lodz and then Sapust, Volhynia.

This manorial village gained many of its German residents after noble Calvinist Nicholas Rej invited German cloth makers following the Swedish war circa 1650. Here is a picture of the Rej family's manor house (gut):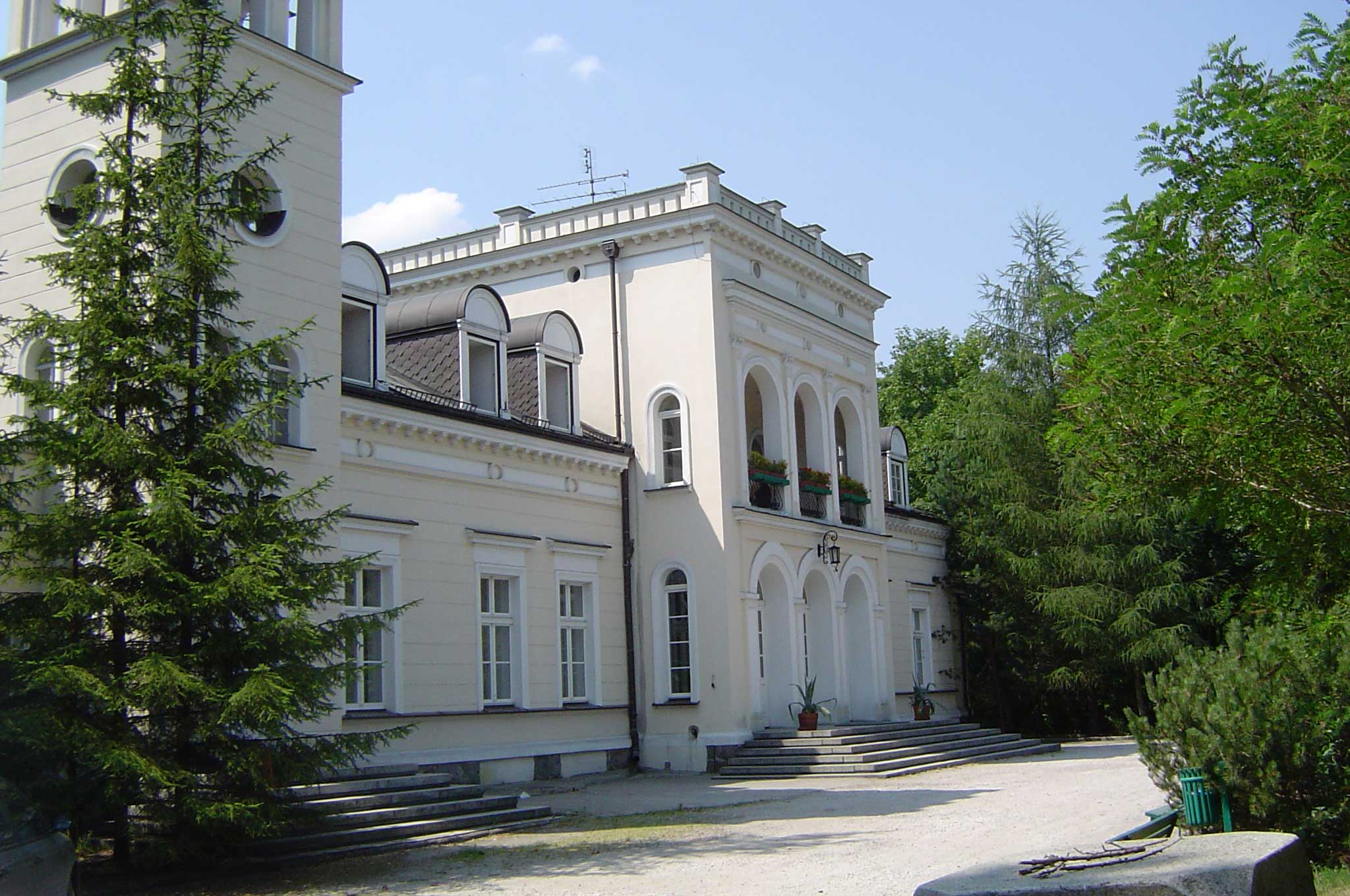 The land here has been farmed since 1632 when new town of Skoki was formed. In 1772 this area including Skoki was incorporated into Prussia so cloth makers needed to compete in Prussian market rather than the less competitive Polish market. Many chose to migrate to the Lodz area in Russian Poland.
The head of the village contains a Catholic Church where some of the Krassins were baptized (from 1720 to 1772 the Lutheran Church was banned in Poland). Here are 2004 pictures of the exterior and interior of the church.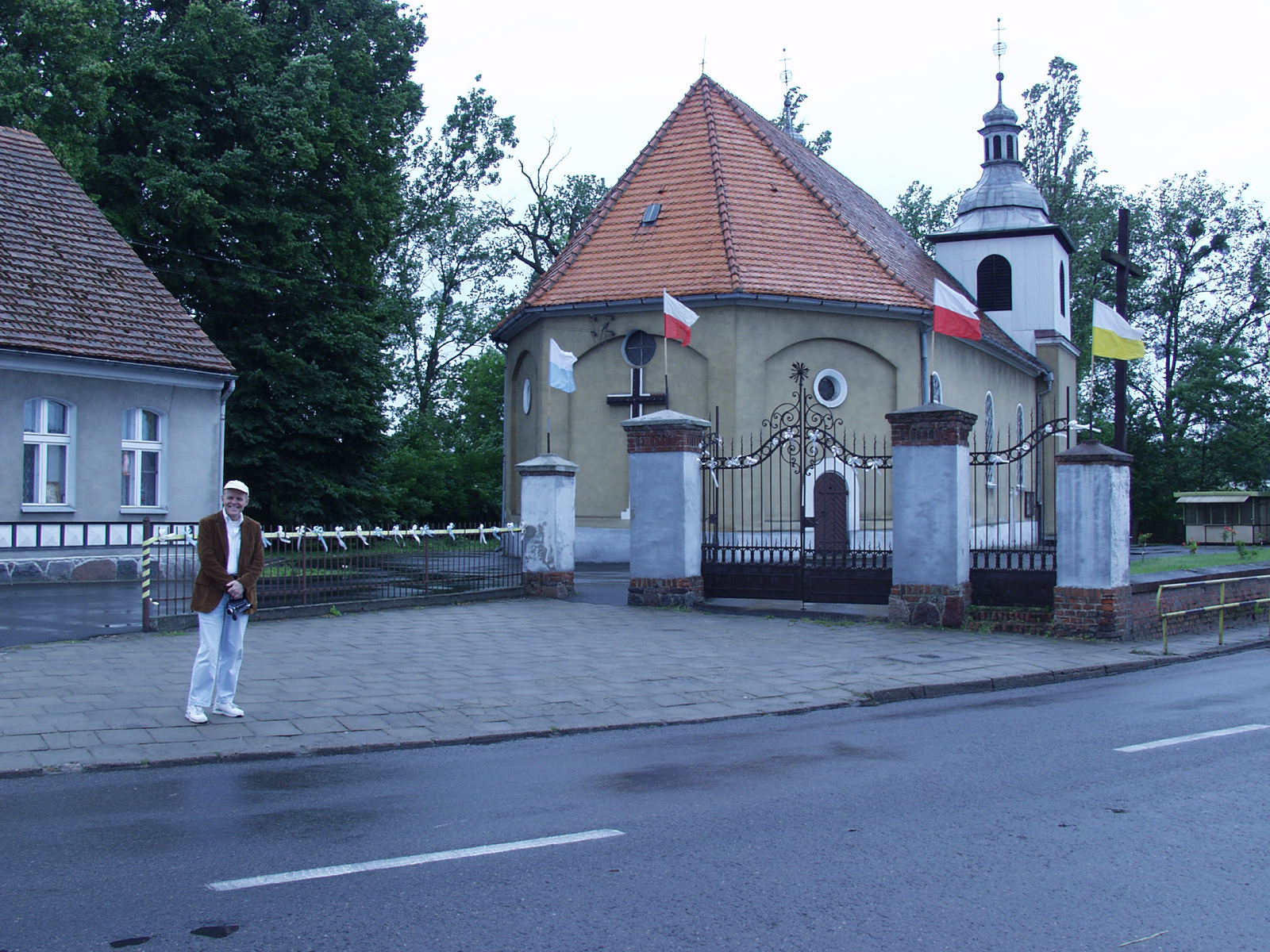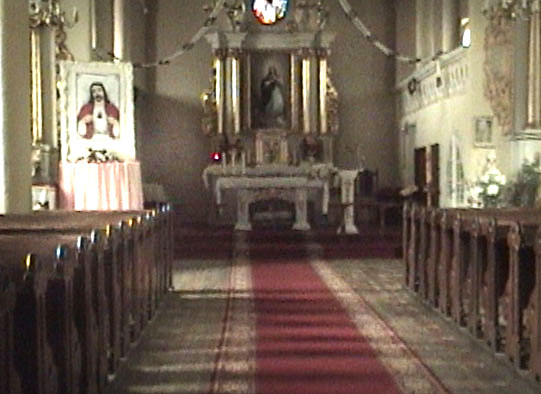 (The font is seen on the right)
This church is now being renovated as seen in this 2006 picture: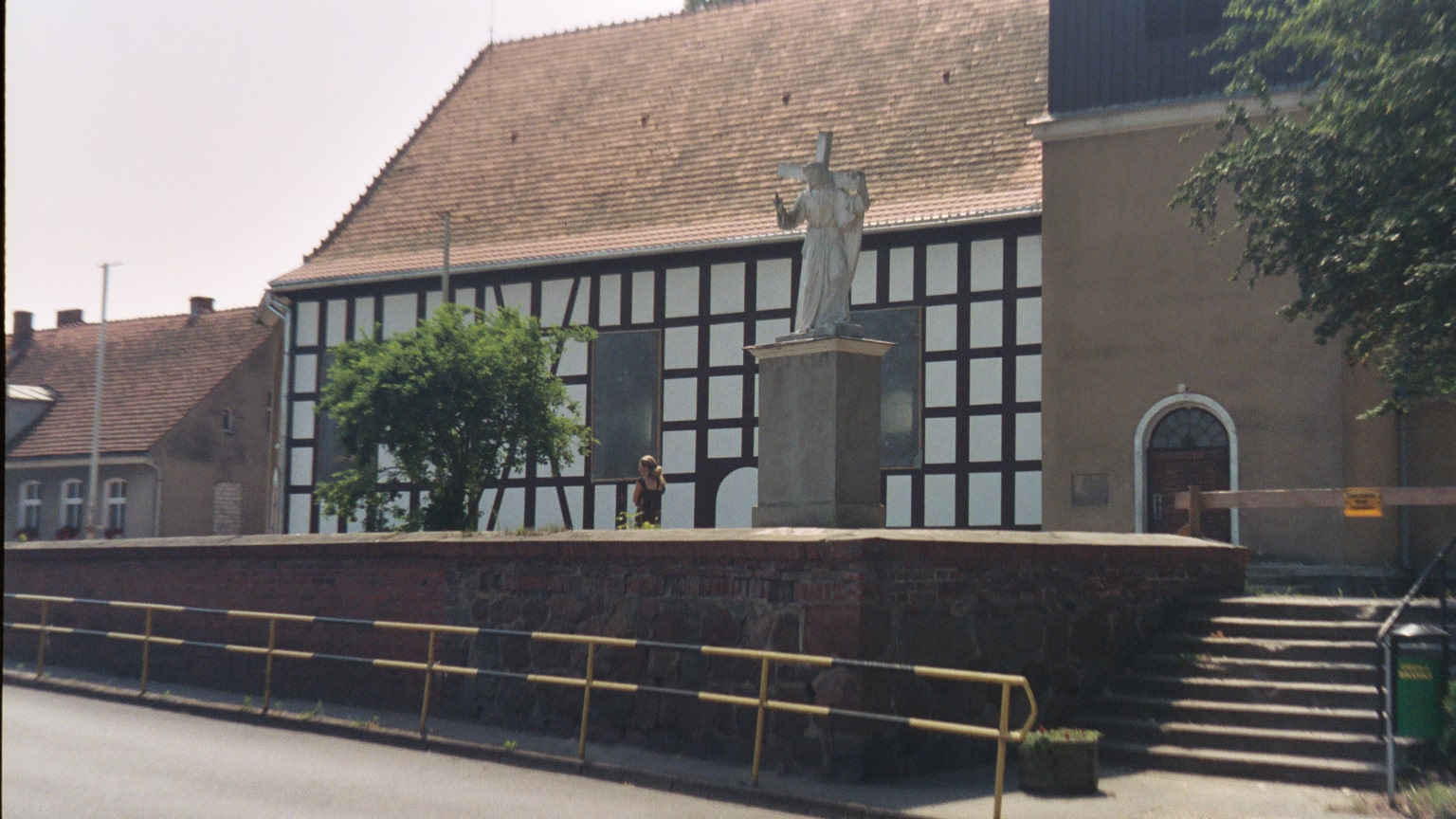 This Krassin family likely came from Rattai village near Kolmar as there were no Krassins in Schokken,

Radowanke, or any village other than nearby Rattai in 1772 Land Census. Click here on Rattai for details.

Here is Martin Krassin's birth record from this village.

Here are some pictures of the village. The old Evangelical Church is still there but now being used as the main Skoki Catholic Church while the older one is under repair. The damage to bell tower is from WW II: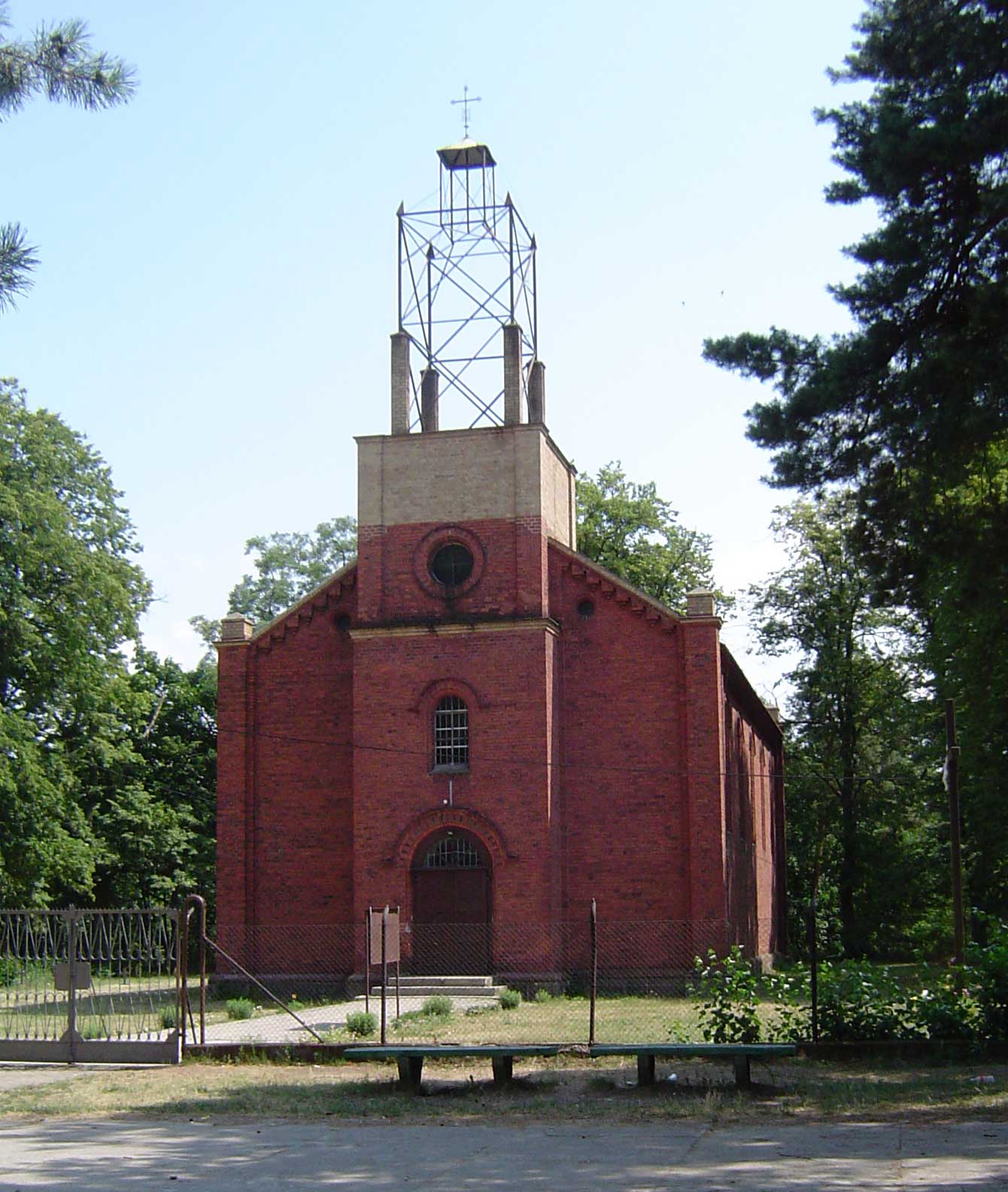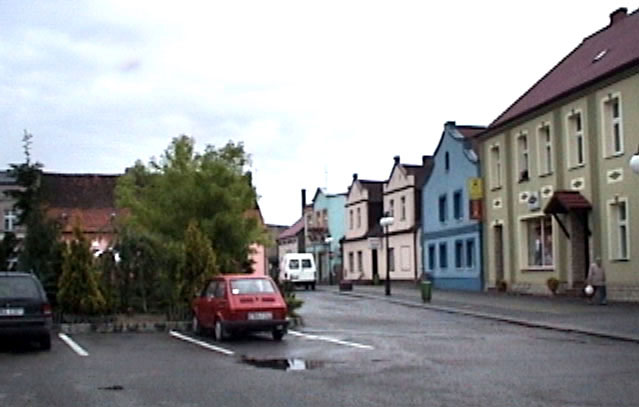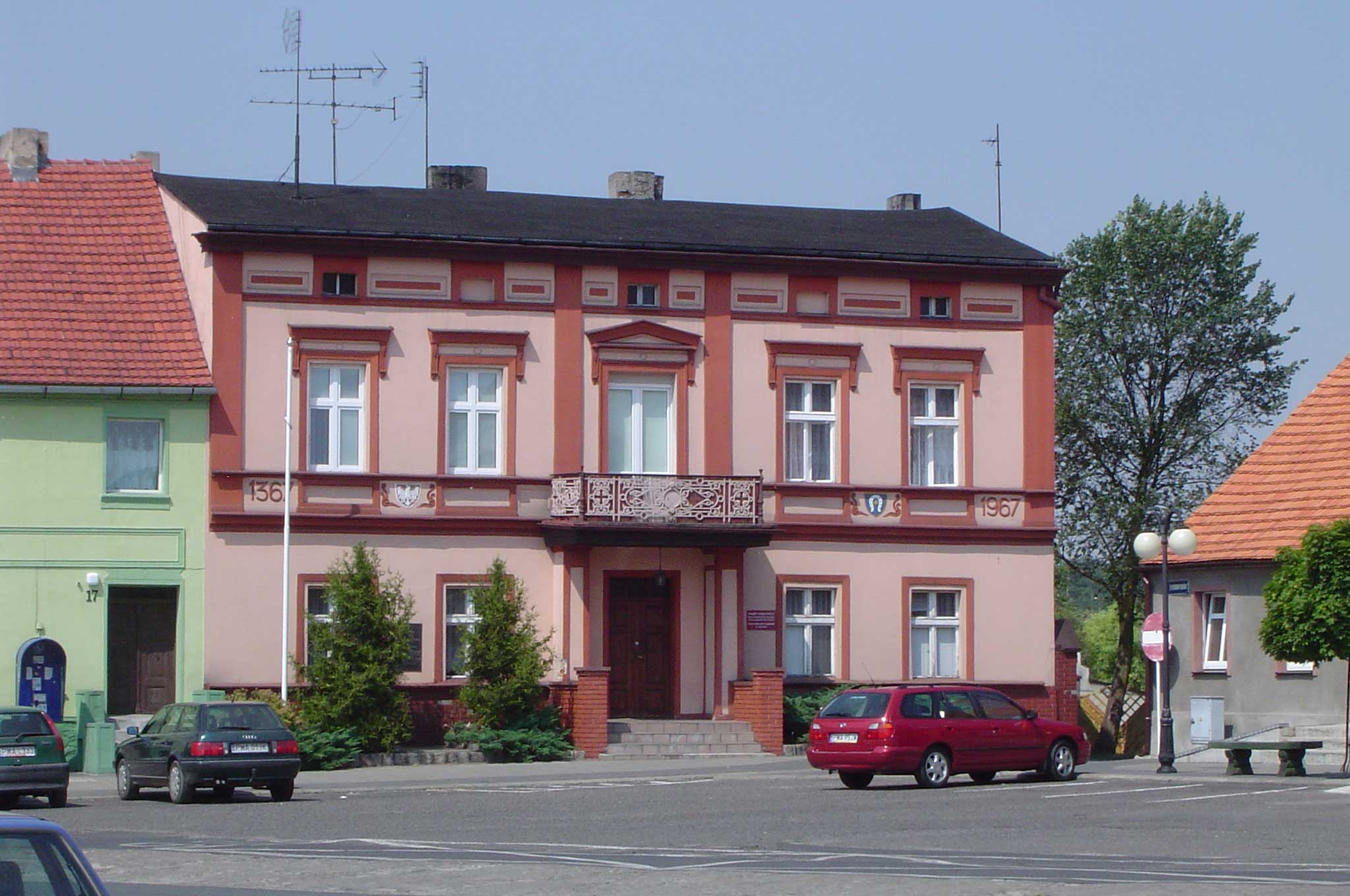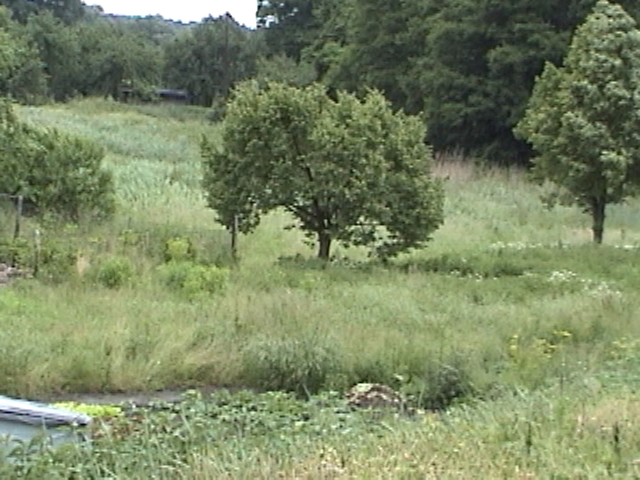 Interestingly, the church books for Schokken include many family names like those of other families that moved to the cloth maker villages in Russia like the Krassins. The family names include Spitzer, Rosentreter, Hahn, Neumann, Wegner, Makkus, Kinst, Degner, Henkel, Will, and Klukas.
Click here for a list of web pages about the Netze area.
Click here to go to other villages.
Please send any queries to Bill Remus at
October 8, 2010