Blugowo, Kreis Flatow, West Prussia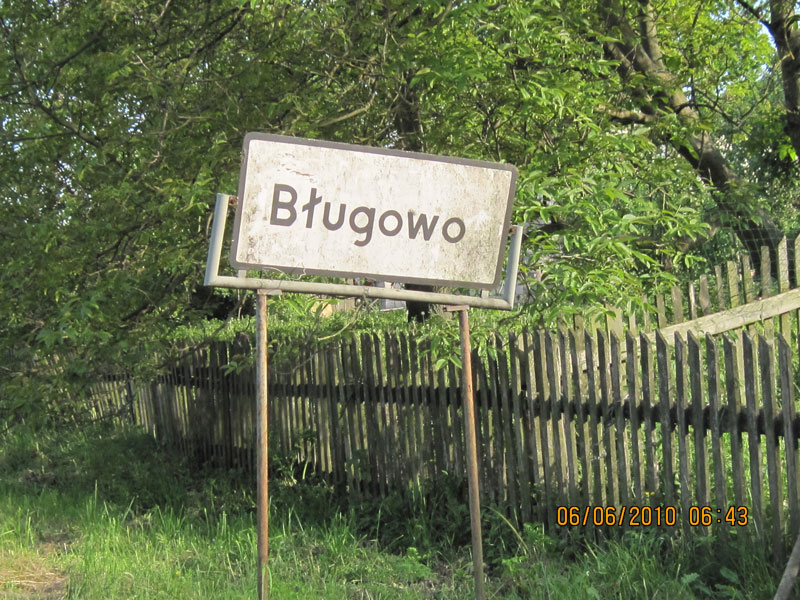 Blugowo is a manorial farm at the southern edge of Kreis Flatow. It is of interest to me as Erdmann Jacobi worked there as a blacksmith. His daughter Justine Jacobi was the first wife of

August Remus. The descendents of both August Remus and both his wives migrated to America and settled in MN and the Chicago area (click here for details).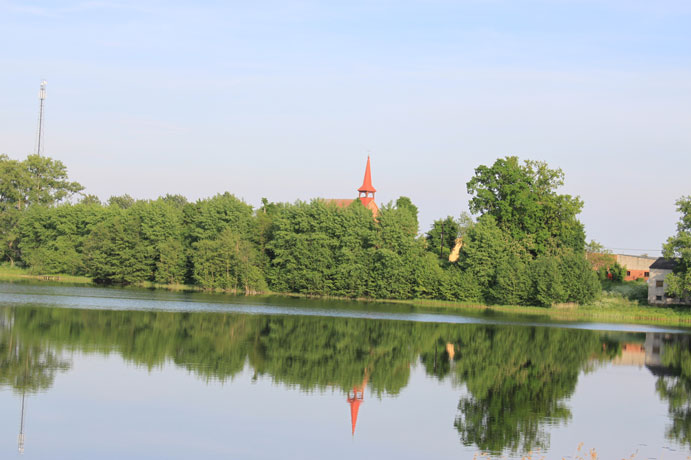 Above is a picture of the village taken from across the lake at the entrance to the village from the north. Note the Catholic Church, which is better shown in the picture below: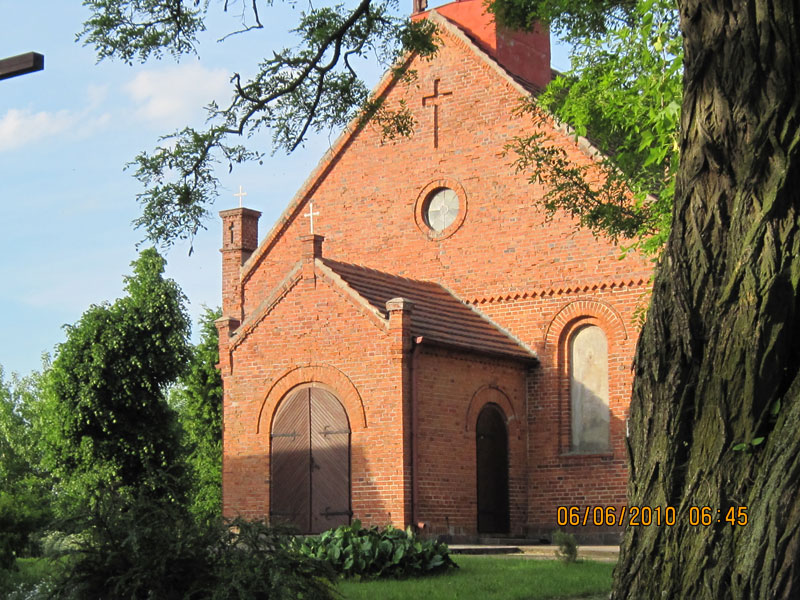 Here is a picture of the village street and houses: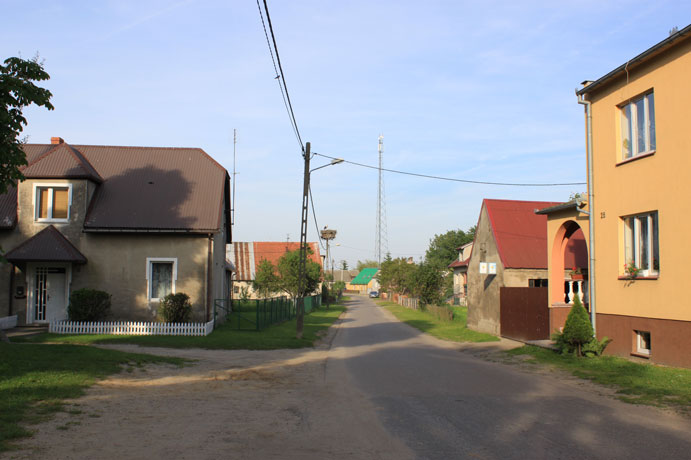 Click here to go to other West Prussia Villages.
Please send any queries to Bill Remus at
August 5, 2010