Gross Dubsow (Dobieszewo), Kreis Stolp, Pommern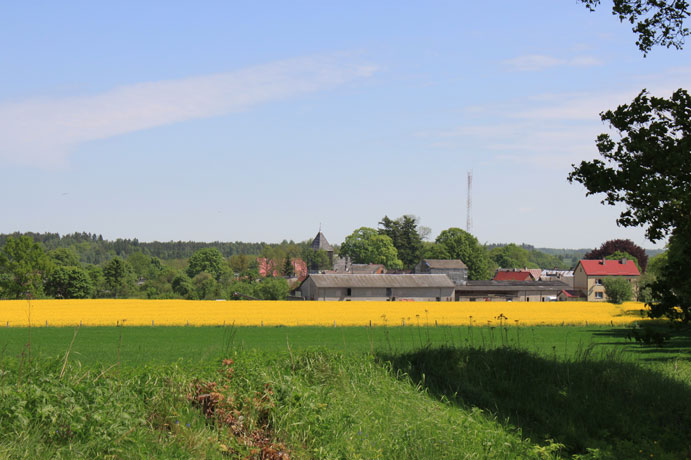 Gross Dubsow (Dobieszewo) shown above in the background is of interest to me as descendents of the Martin Wilhelm Remus family of Rambow near Karstenitz attended church here. For more on this family and the genealogy known thus far,

click on Karstenitz.

Gross Dubsow was established in the 1284 by a grant from the Duke of Pommern to the Bishop of Gniesno. When Pommern became Lutheran in the 16th century, this village given to nobility and became a privately owned village. The village then was partitioned into two

manorial farms. Here are some pictures of the village including its stork residents: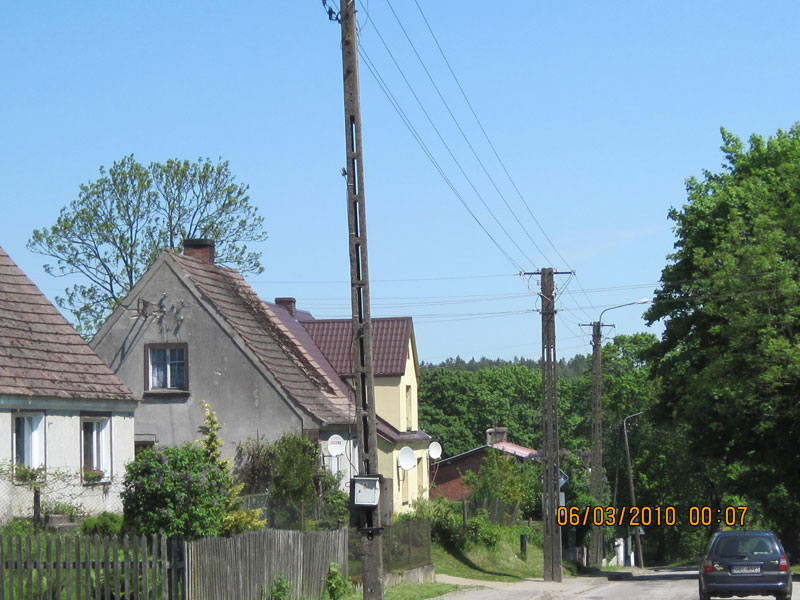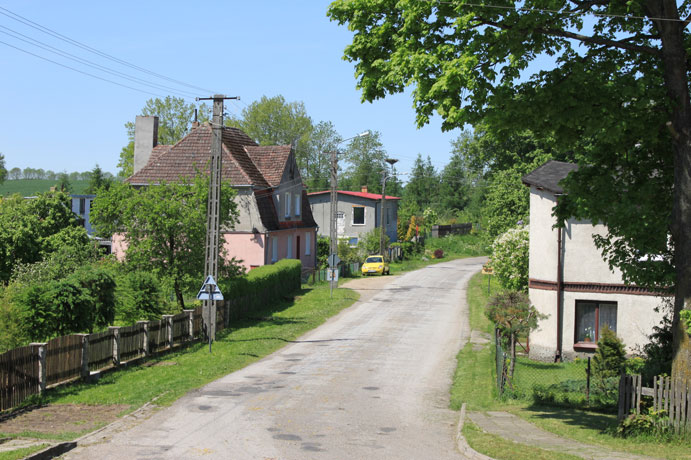 The church dates from 1490 and was redone in the 1770ís. Some of the services are done in the Kasubian language. Here are the pictures of the church: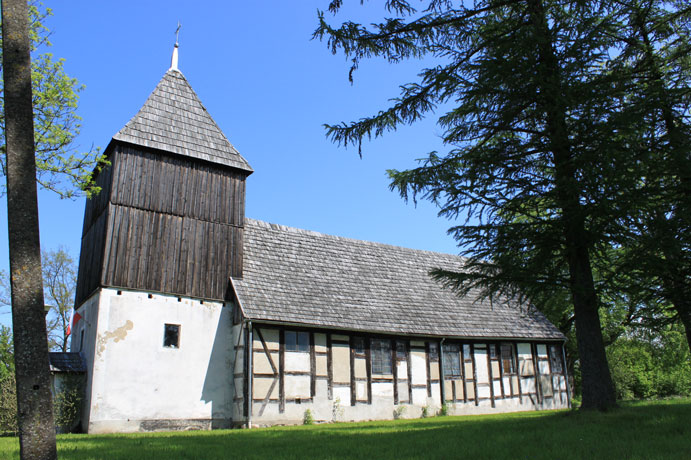 Here is the area map: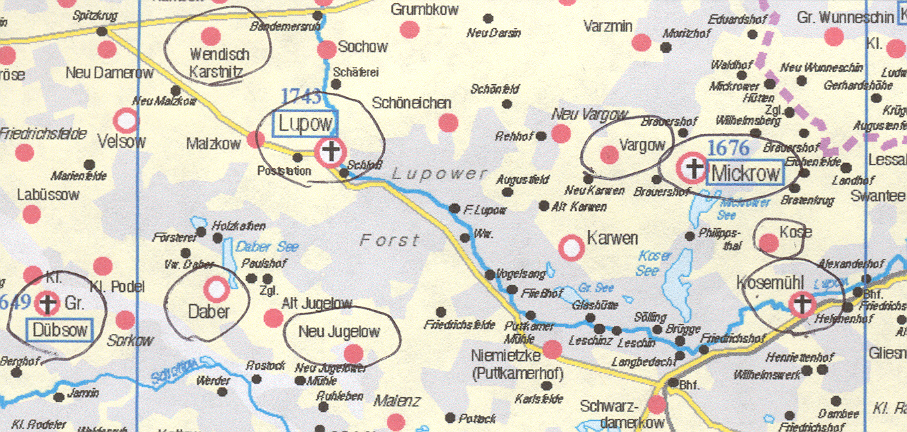 Click here to go to other villages.
Please send any queries to Bill Remus at
August 5, 2010