Gross Klonia, Kreis Tuchel, West Prussia
Gross Klonia is a manorial village in Kreis Tuchel. This village is important to me as Remus families lived in this village and worked for the wealthy folks who lived in the estate house (gut). The most interesting of these Remus family members is my great-great grandfather Daniel Remus who was a shepherd here in 1839 when he married Christine Bettin nee Bess. You can click here for this large family. After the marriage, they moved to Neutuchel, Kreis Tuchel where Christine had family and where my great grandfather August Wilhelm Remus was born (see Neutuchel, Kreis Tuchel for details). Meanwhile, here are pictures of the estate house and barns:

Here is a map of the area: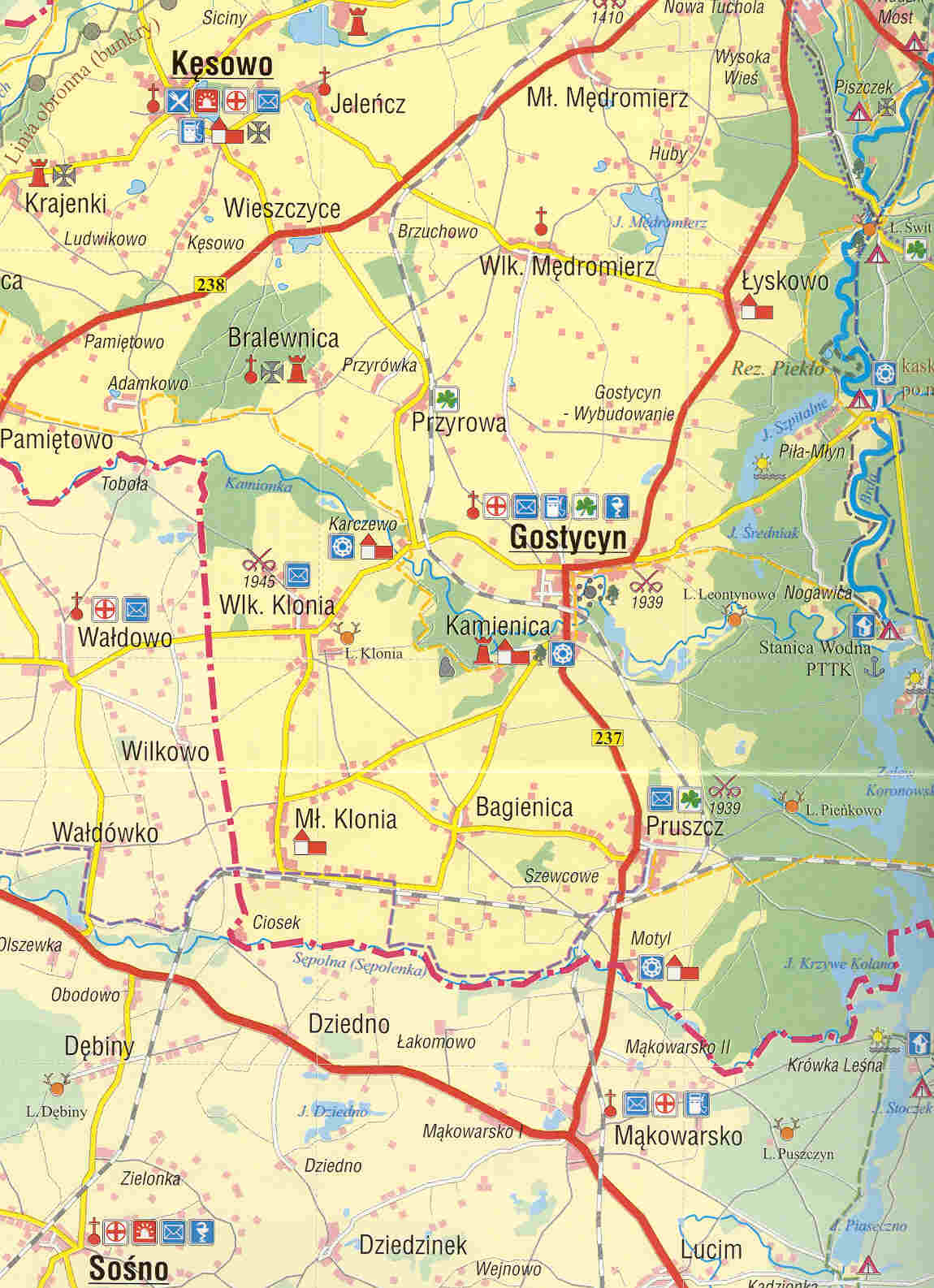 Click here to go to other West Prussia Villages.
Please send any queries to Bill Remus at
September 17, 2007