Jehlenz (Jelencz)
In the early 1800's a large part of the Remus family was moving from Kries Flatow and Kries Schlochau to Kreis Tuchel. Kensau and Gross Mangemuhle had important concentrations of family members; Jehlenz in Kreis Tuchel was the local Catholic Church where their baptisms and marriages were recorded. Here is a view of the church: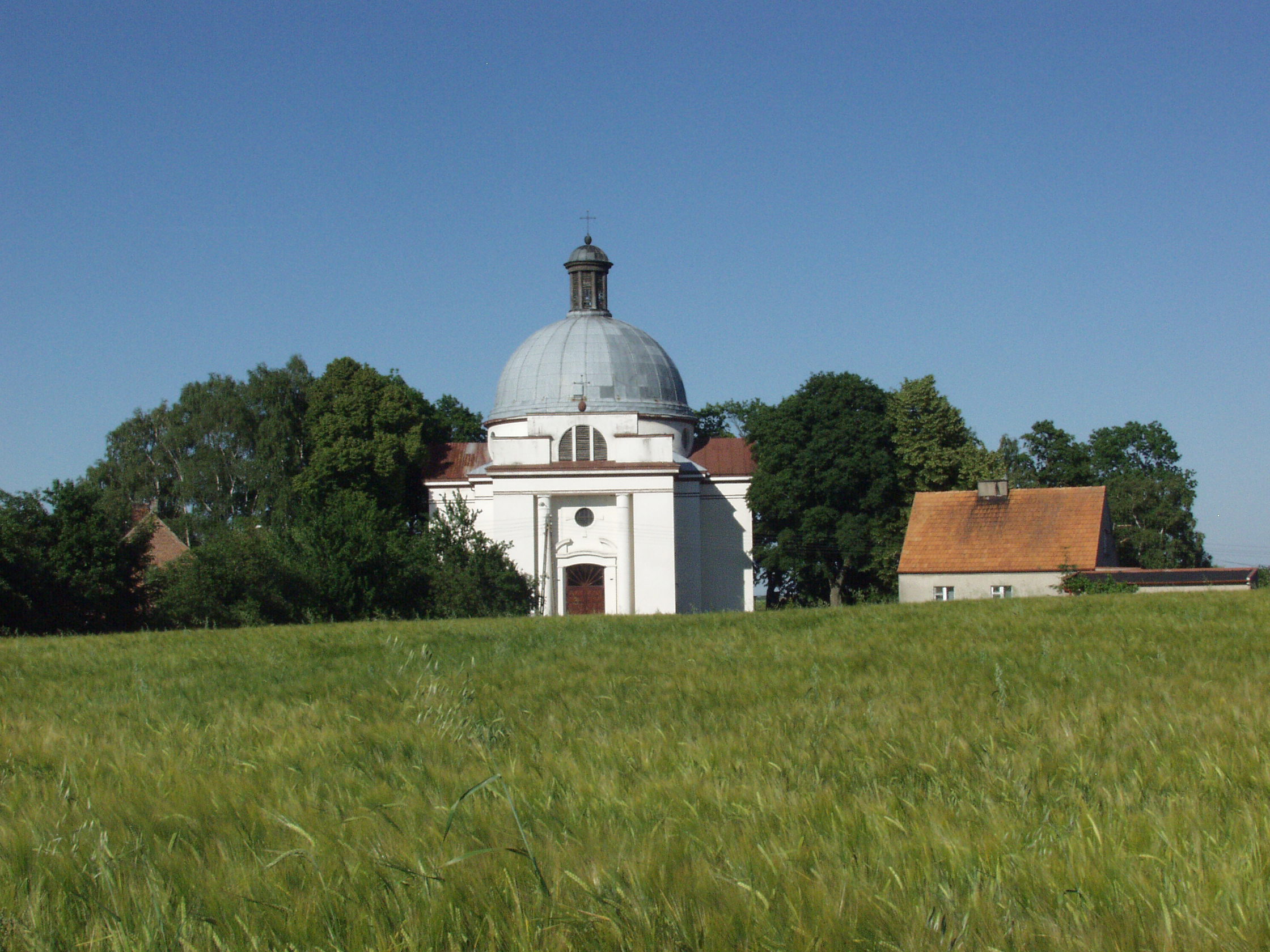 Here is a view of the village cemetery: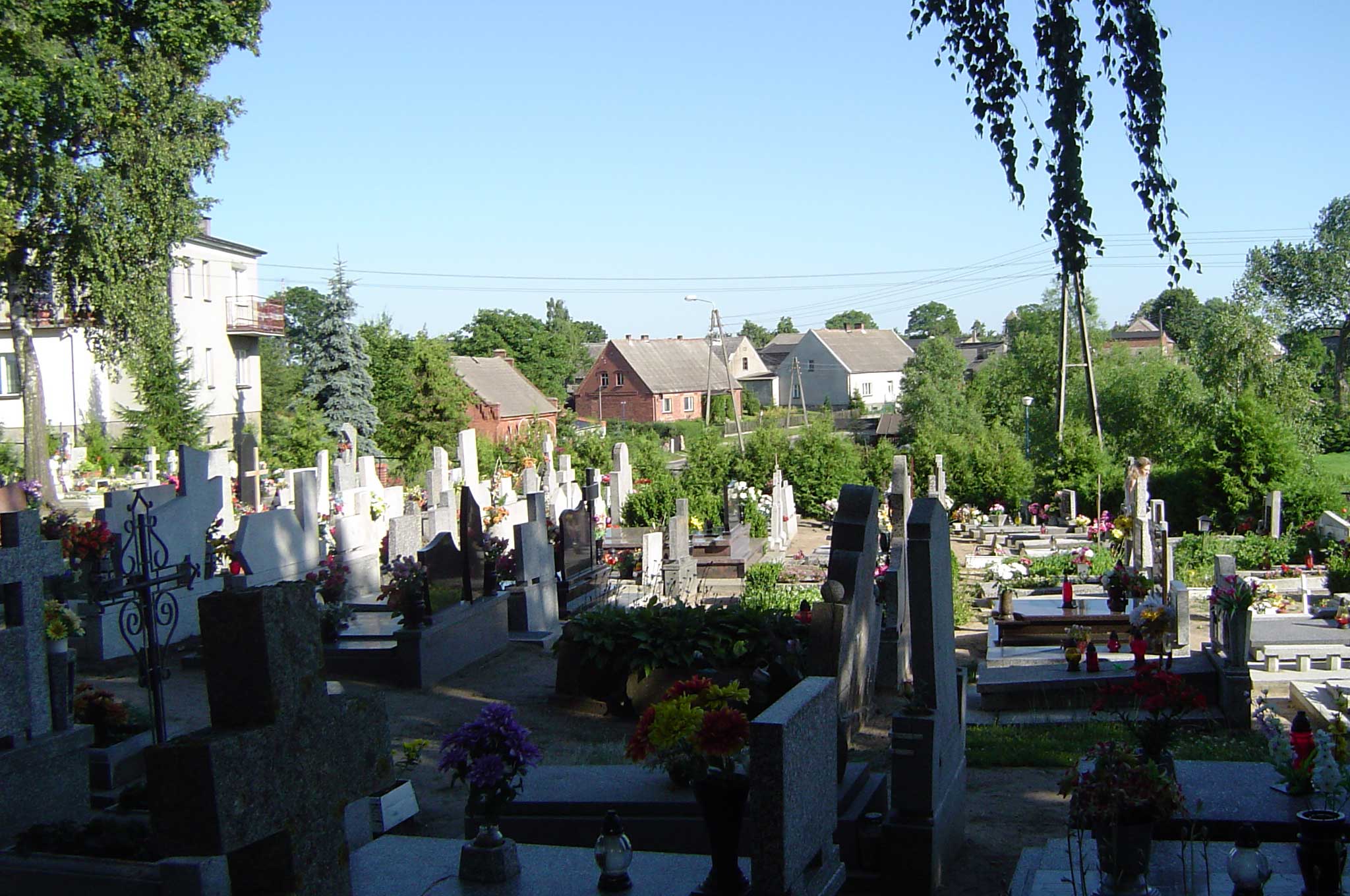 Here is a map showing this village and the area: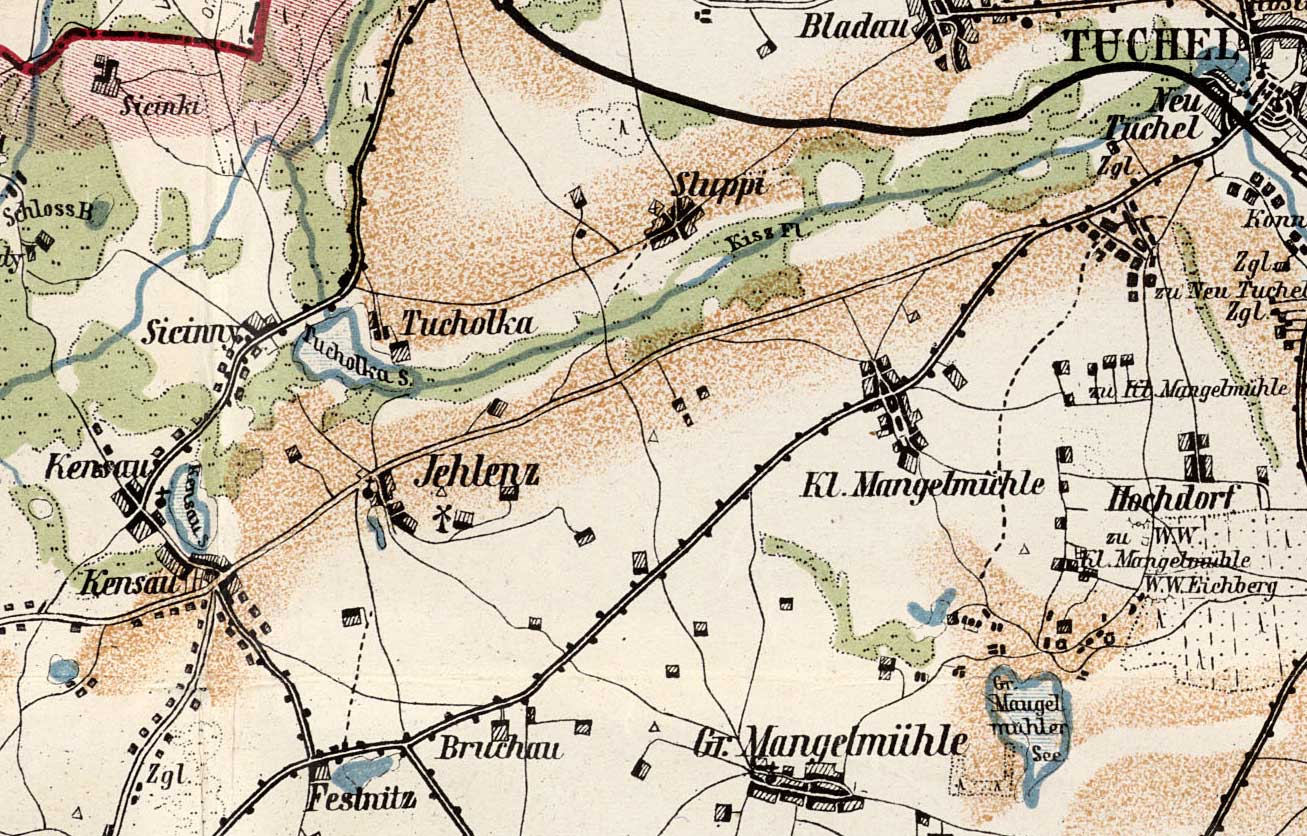 Click here to go to other West Prussia Villages.
Please send any queries to Bill Remus at
September 17, 2006