Mickrow (Mikorowo), Kreis Stolp, Pommern

The village of Mickrow was the location of the Lutheran church for the village of

Vargow, which lies about 3 miles to the west. Mickrow dates back to 1301.

The ancestors of Martin Remus of MN (Adoph Remus and Albertine Stromer) attended church in Mickrow when they worked on the estate at

Vargow. Also their descendents registered births, deaths, and marriages at the registry office that was here after 1870.

Here are pictures of that former Lutheran now Catholic Church: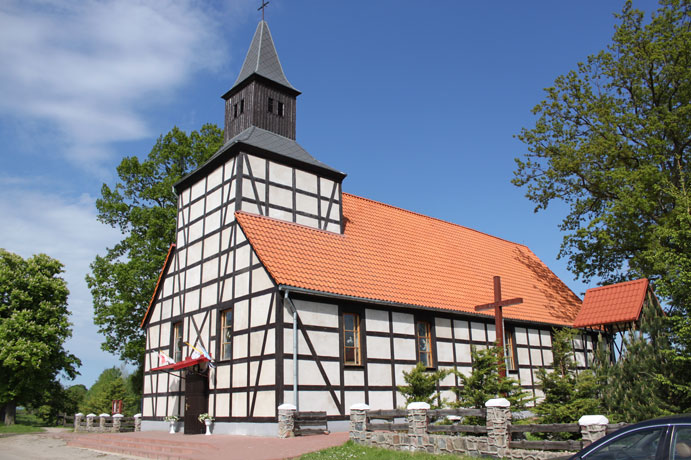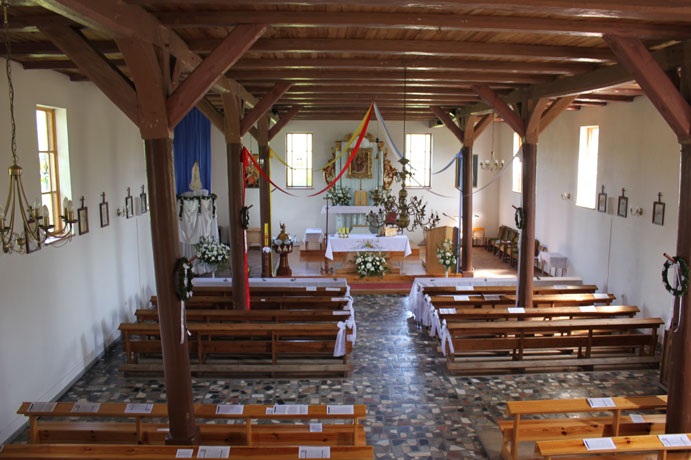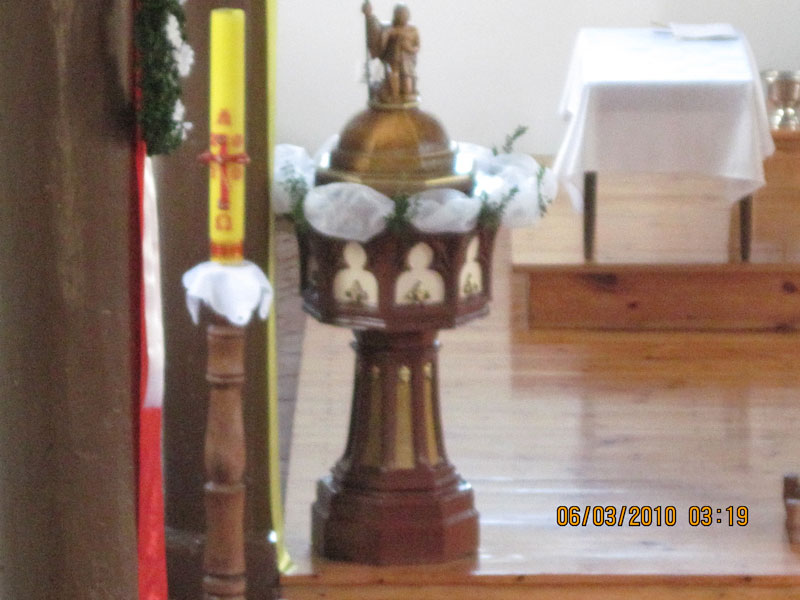 Mickrow was probably a manorial farm but I found no manor house or manorial barns still there. However the village had a pleasant street and a very nice old house which are pictured below.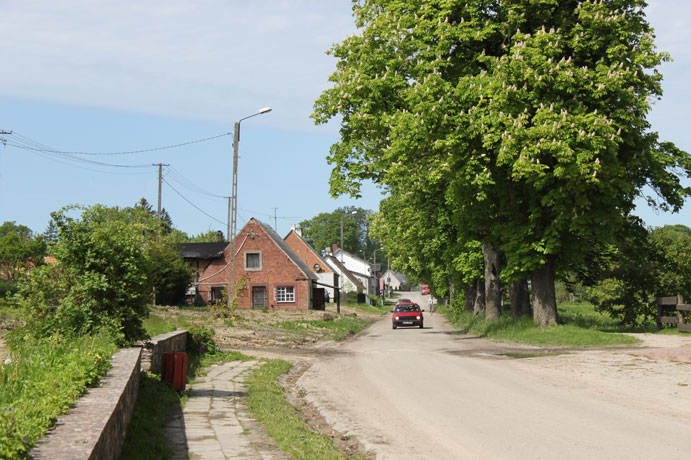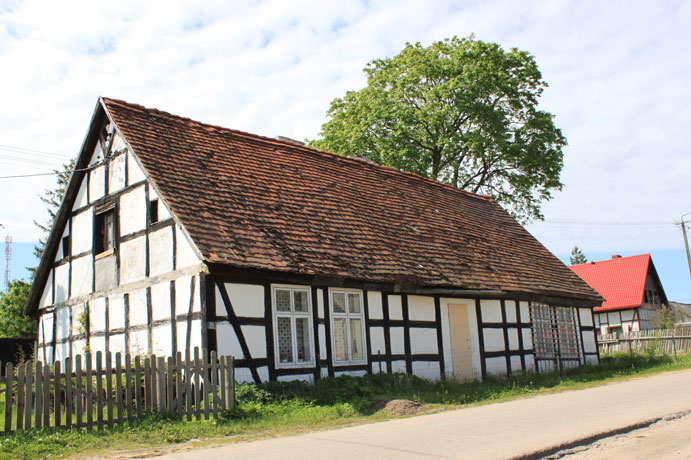 Here is a map of the area: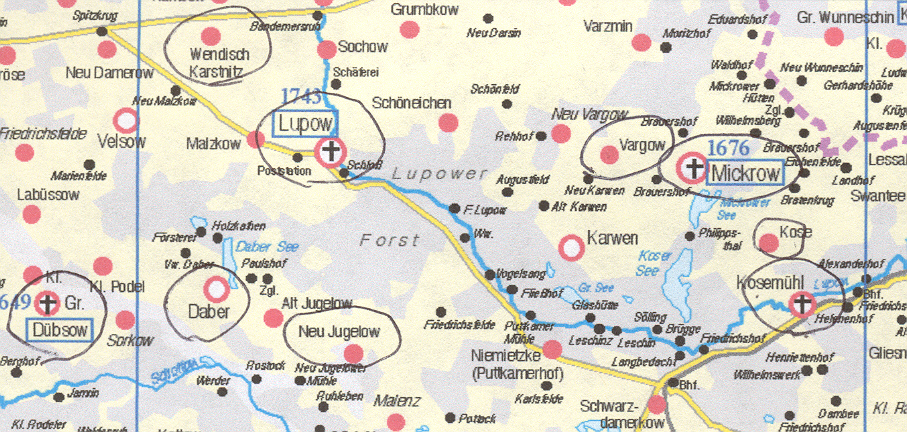 Click here to go to other villages.
Please send any queries to Bill Remus at
August 5, 2010