Vargow (Wargowo) (now Drazkowo), Kreis Stolp, Pommern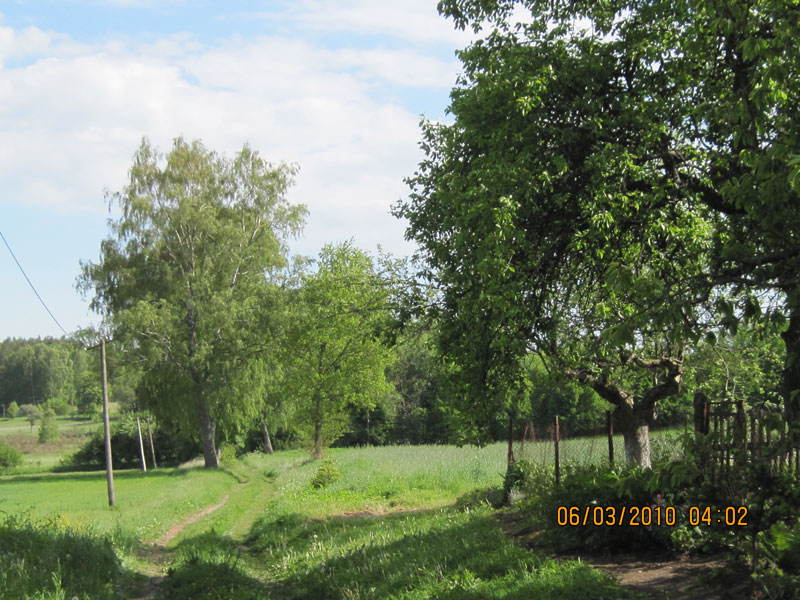 The village of Vargow (Wargowo) has moved to a new location and the old village of Vargow has become Drazkowois. The above picture is the main road in the old village shown on the map below next to the word Gut (manor house). It is of interest to me as its residents include the ancestors of Martin Remus of MN (

click here for the descendents of blacksmith Adolph Remus and Albertine Stromer). It is likely but unproven that the ancestors of Adolph Remus lived in Karstenitz. (I share a common Remus ancestor, born around 1700, with this family).

This village was a manorial and pictured below is a map of that earlier village.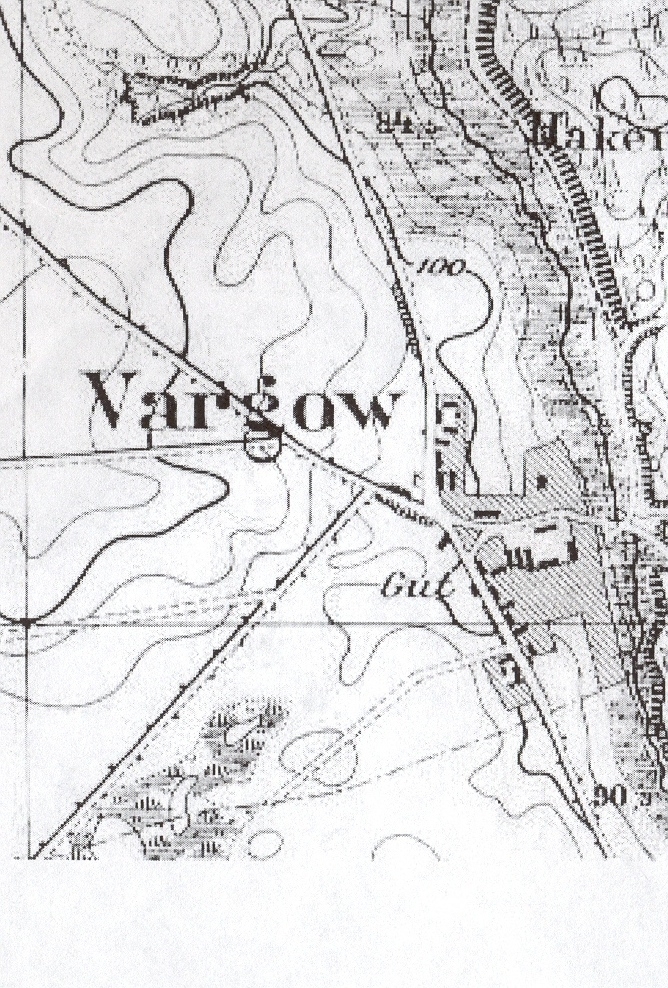 The manor house and manorial barns have been destroyed and all that remains of the manorial farm is its foundations shown below. This is just across the street from the label Gut on the map.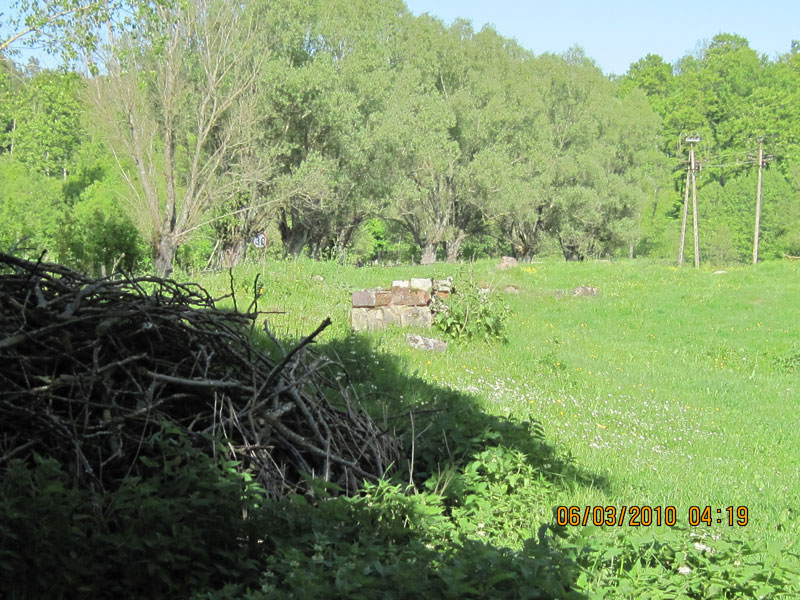 The village school still remains (it is just below the label Gut on the map) and here is a picture: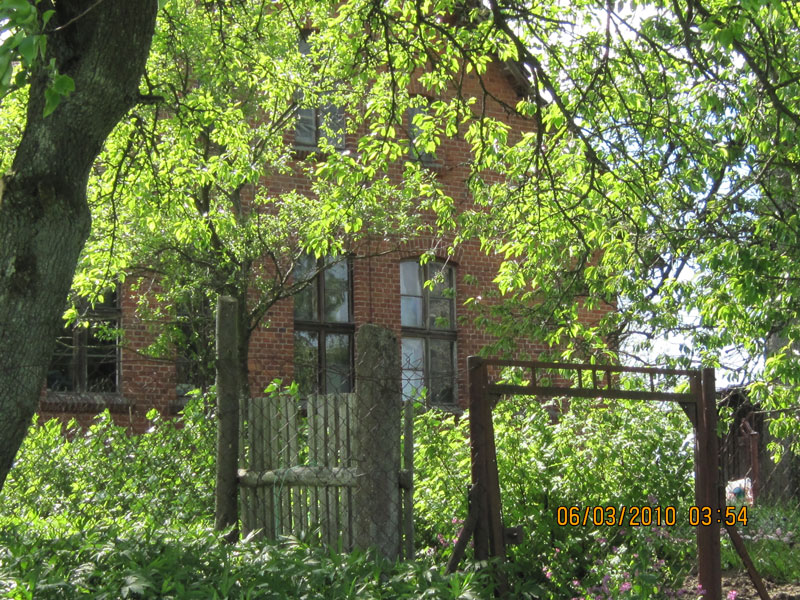 Below is a map of the area including the village of

Mickrow where they attended church.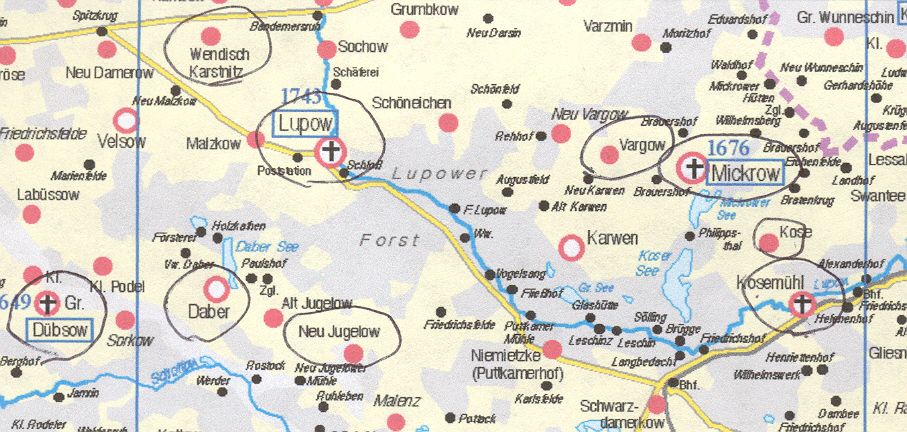 Click here to go to other villages.
Please send any queries to Bill Remus at
August 5, 2010