Neuendorf, Kreis Laurenburg, Pommern

Neuendorf is the village immediately north of the town of

Laurenburg (Lebork), Kreis Laurenburg, Pommern. My interest in this village is that I hope to find Ludwig Schroeder, the husband of Albertine Remus, in this village (they migrated to WI). Ludwig's descendents state that he was from Neuendorf. Albertine was probably from one of the Remus families just to the west in Kreis Stolp. The following map shows Neuendorf near Laurenburg on the right and Remus villages underlined on the right.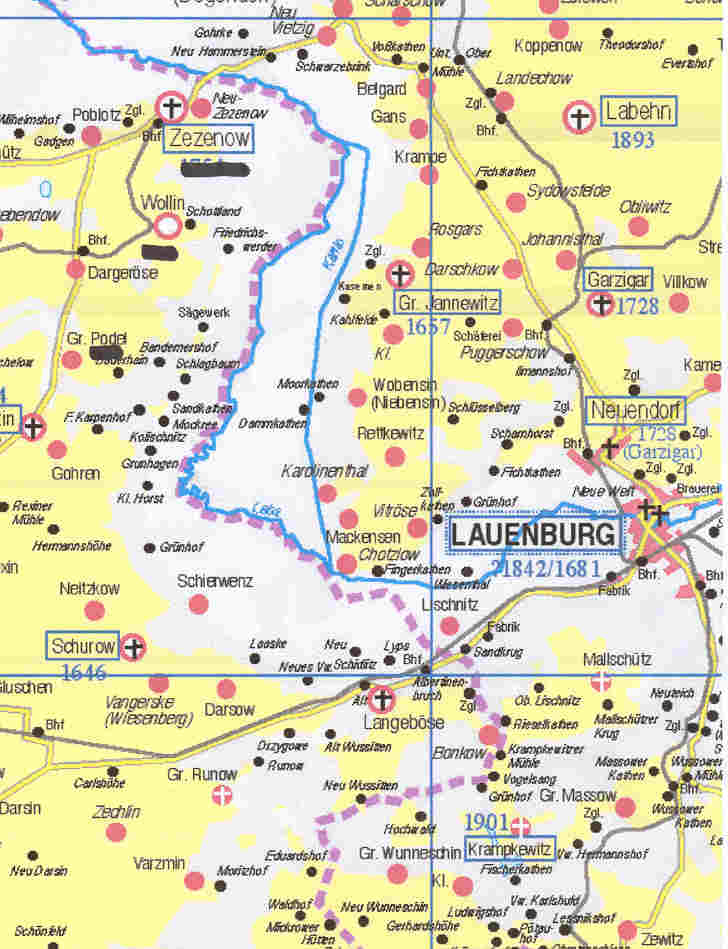 If this is Ludwig's village, then he is likely the son of shepherd Johan Schroeder of Villkow village shown on the above map. Johan died on 18 September 1840 at age 75 and 5 months. He had 4 daughters and 1 son that had reached maturity as well as three minor sons (including Ludwig).
In the 13th century, the church in this village served Laurenburg as well as Neuendorf but now they are separate parishes. The current Catholic Church (formerly a Lutheran church) dates from 1847 but was built on the site of the earlier church. Here are pictures of the church and its altar followed by pictures of barns and a mill: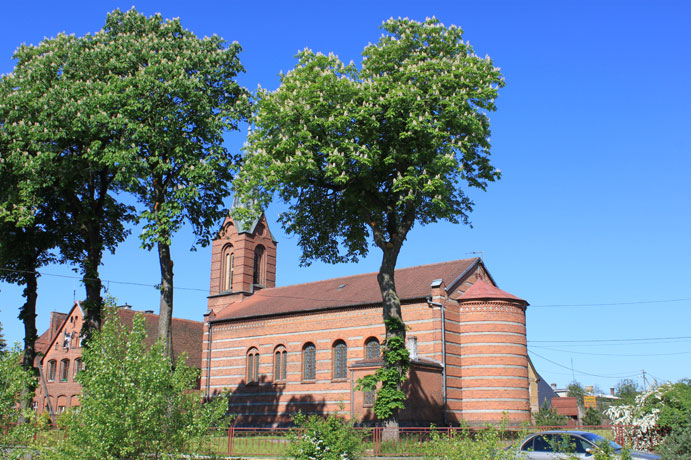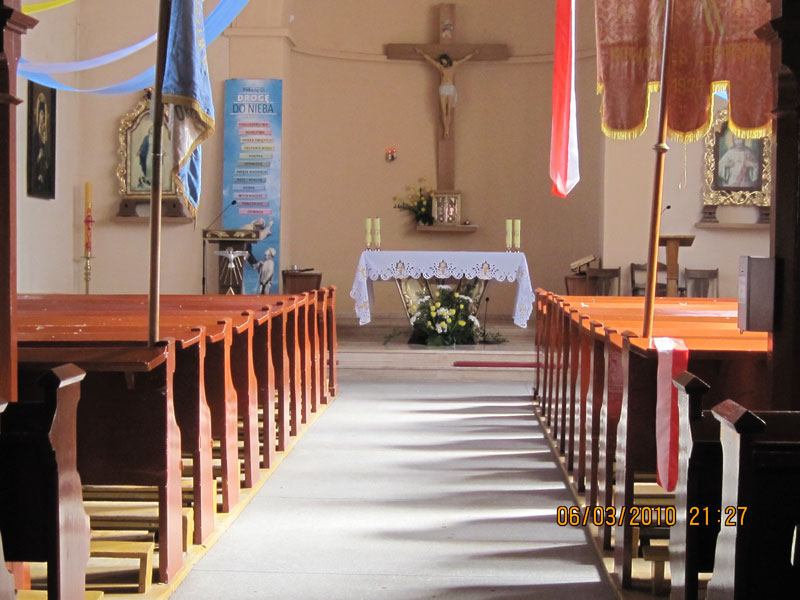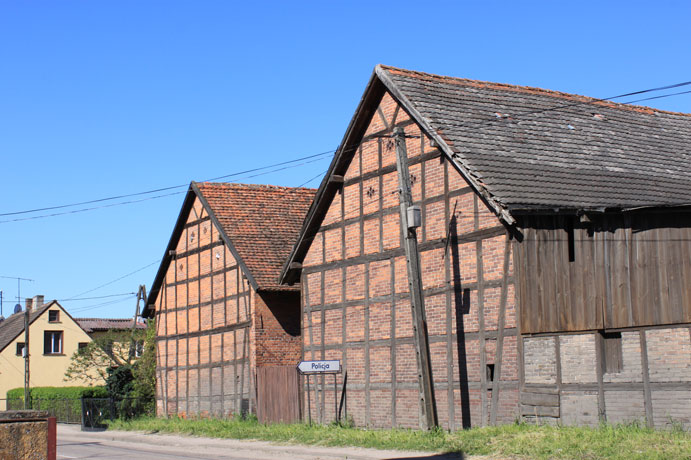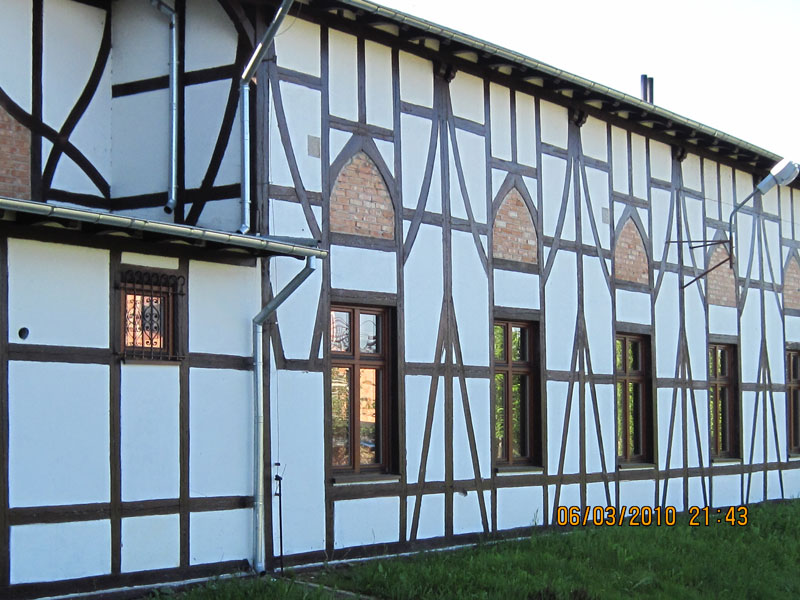 Click here to go to other West Prussia Villages.
Please send any queries to Bill Remus at
July 9, 2012