Neukirche (Nowa Cerkiew), Preuss Stargard, West Prussia
This beautiful church was originally a Cistercian church established by the Teutonic Knights in the 14th century. Here is a painting of the old chruch followed by a picture of the exterior of the new church: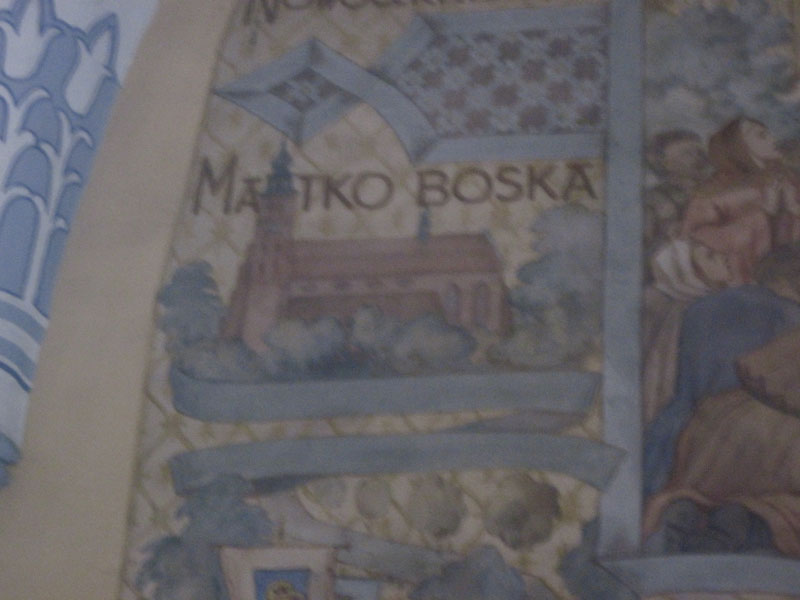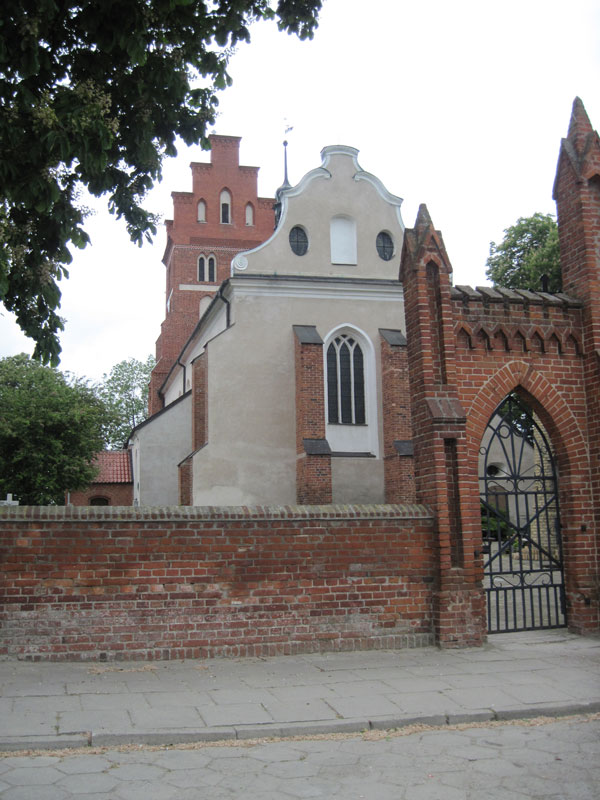 It is beautiful inside with a lovely altar and pulpit: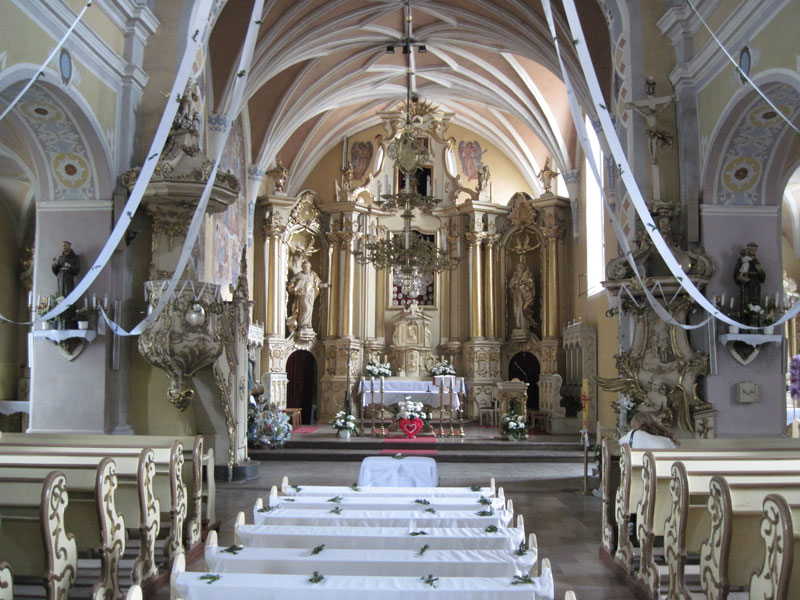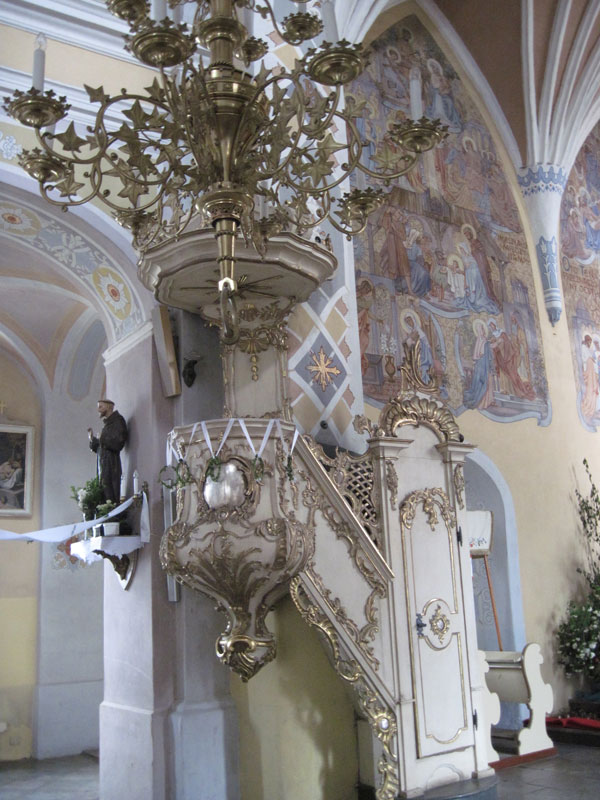 The view to the back of the church is lovely too: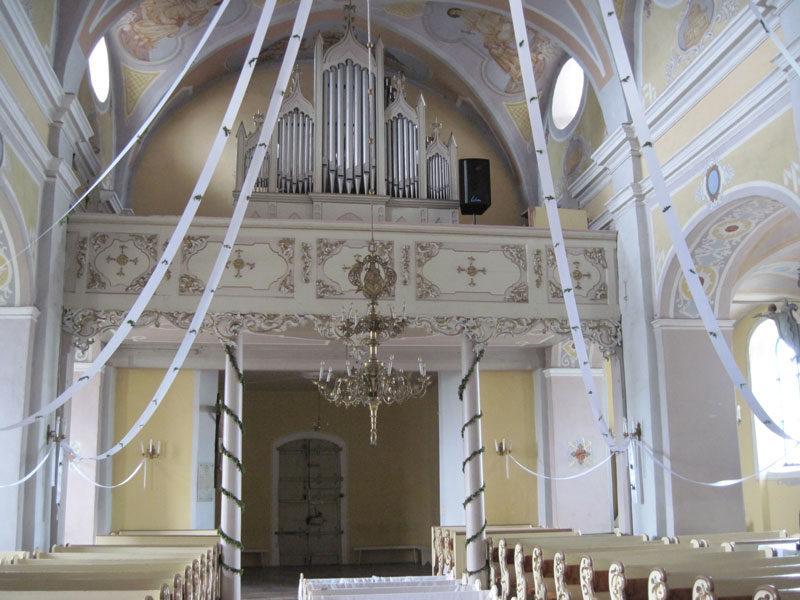 You will note the small white pews in the center. They were set up for the first communion of the village children. Here is a better picture of the pews: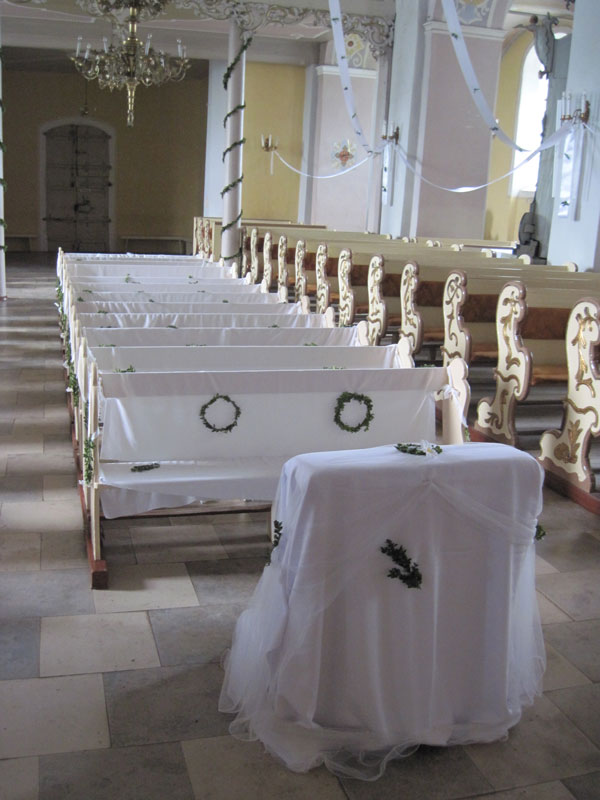 During the Black Plague era, the peasants of the village of

Borkowo (which is two miles south of the church) made daily prayers and procession with the below icon to protect them from the plague (and they were saved).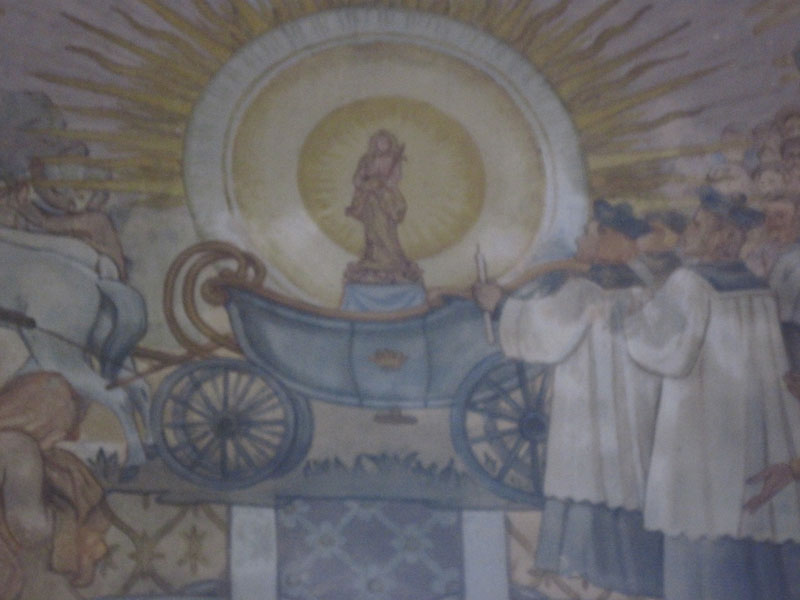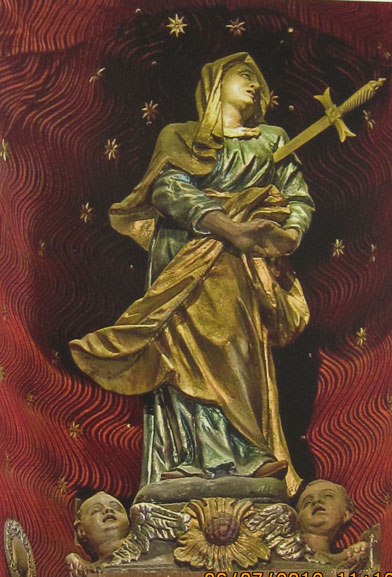 Lastly we have a picture of the village and an area map (the village is located at the bottom of the map near freeway A1/E37):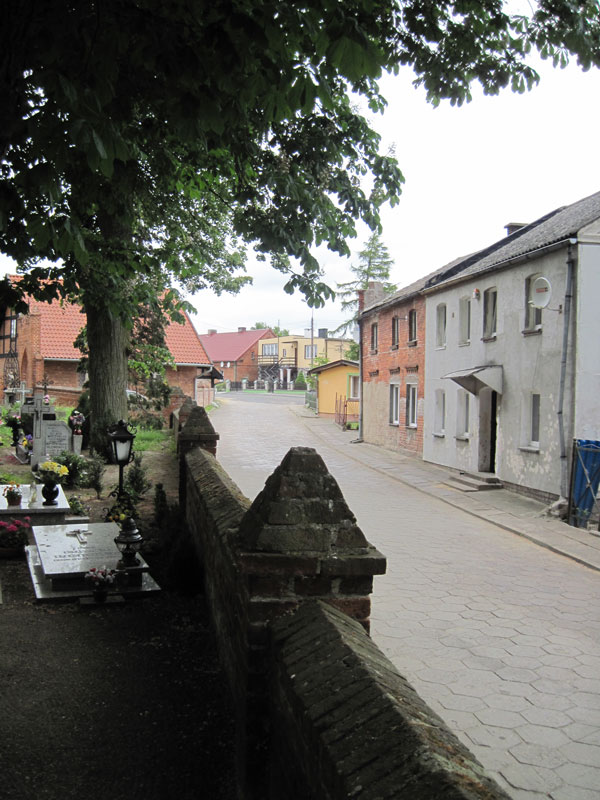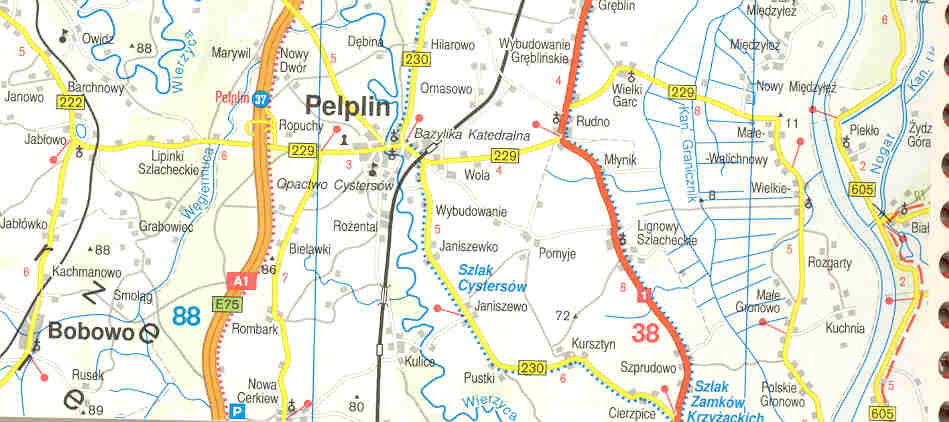 Click here to go to other villages.
Please send any queries to Bill Remus at
July 19, 2012