Gross Pallubin
Gross Pallubin is location of a fine mill owned by the Remus family from 1824 to 1894 when it was sold to Otto Hartung. Initially the mill was purchased by Michael Remus (wife Dorothea Schacht) and then it passed on to his son Carl Friedrich Remus (his other son August Ferdinand also was involved with this mill). It was still functioning as a mill until about 2000. Carl Friedrich Remus and wife Florentine Dahlmann had many children who married the children of other millers and themselves became millers.
Click here for the genealogy of the latter family where the millers are color coded. Click here for the complete genealogy of the latter family.
For a while descendents of Christian Remus of nearby Kischau lived here too; click here for more on this family. Also in this village was the Schwonke family. One of the Schwonkes married into the Christian Remus family above; other Schwonke families lived in the village including that of Ralph Schwonke <ralfswan@rochester.rr.com>.
Here are pictures of the 1900 mill and the 2006 mill: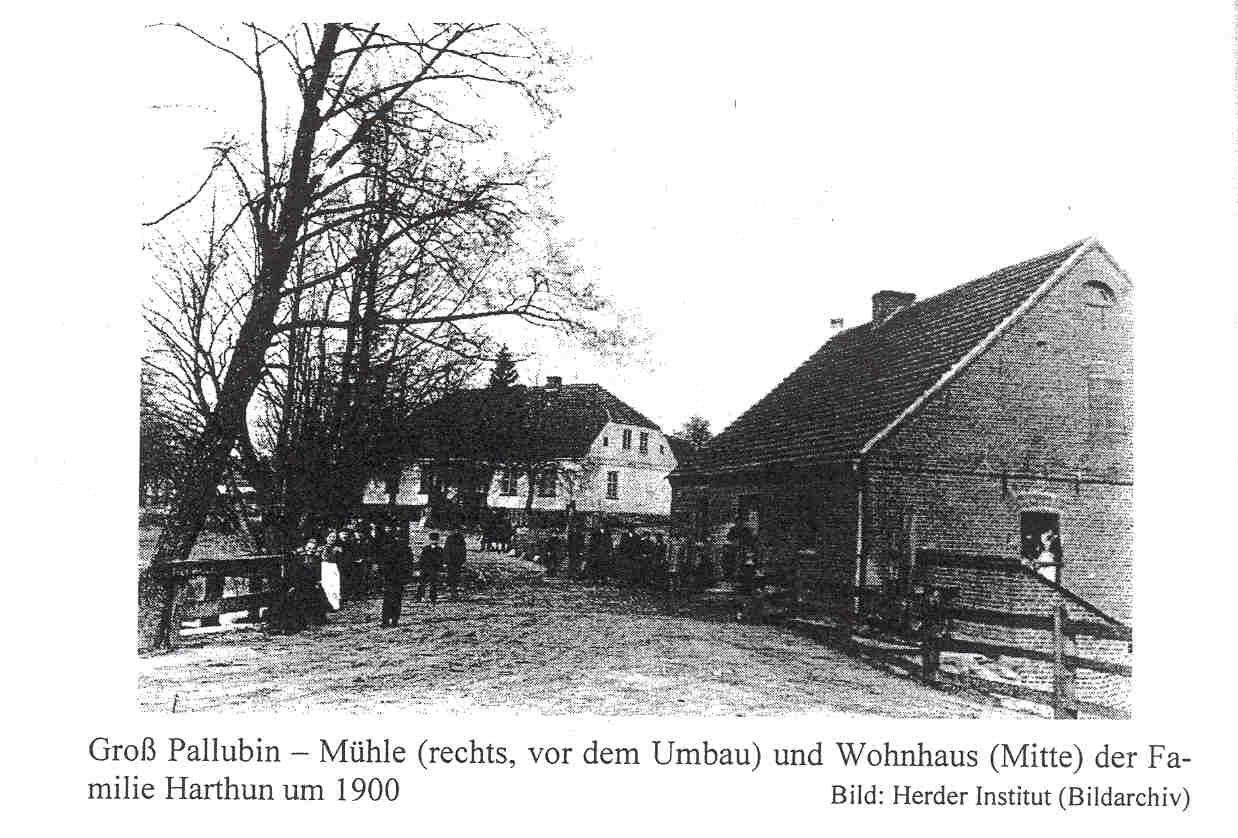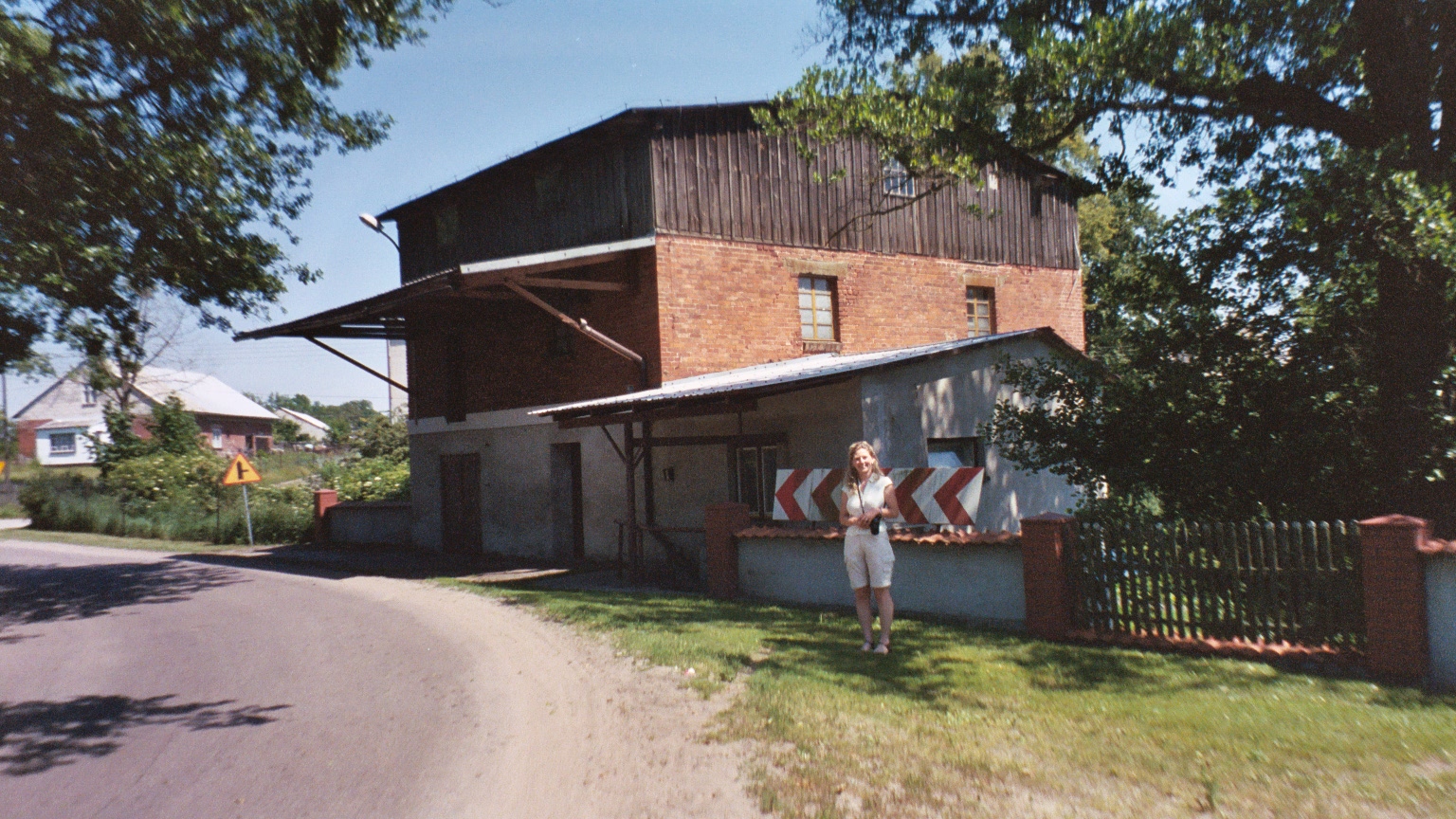 Here is a picture of the mill pond and mill stream: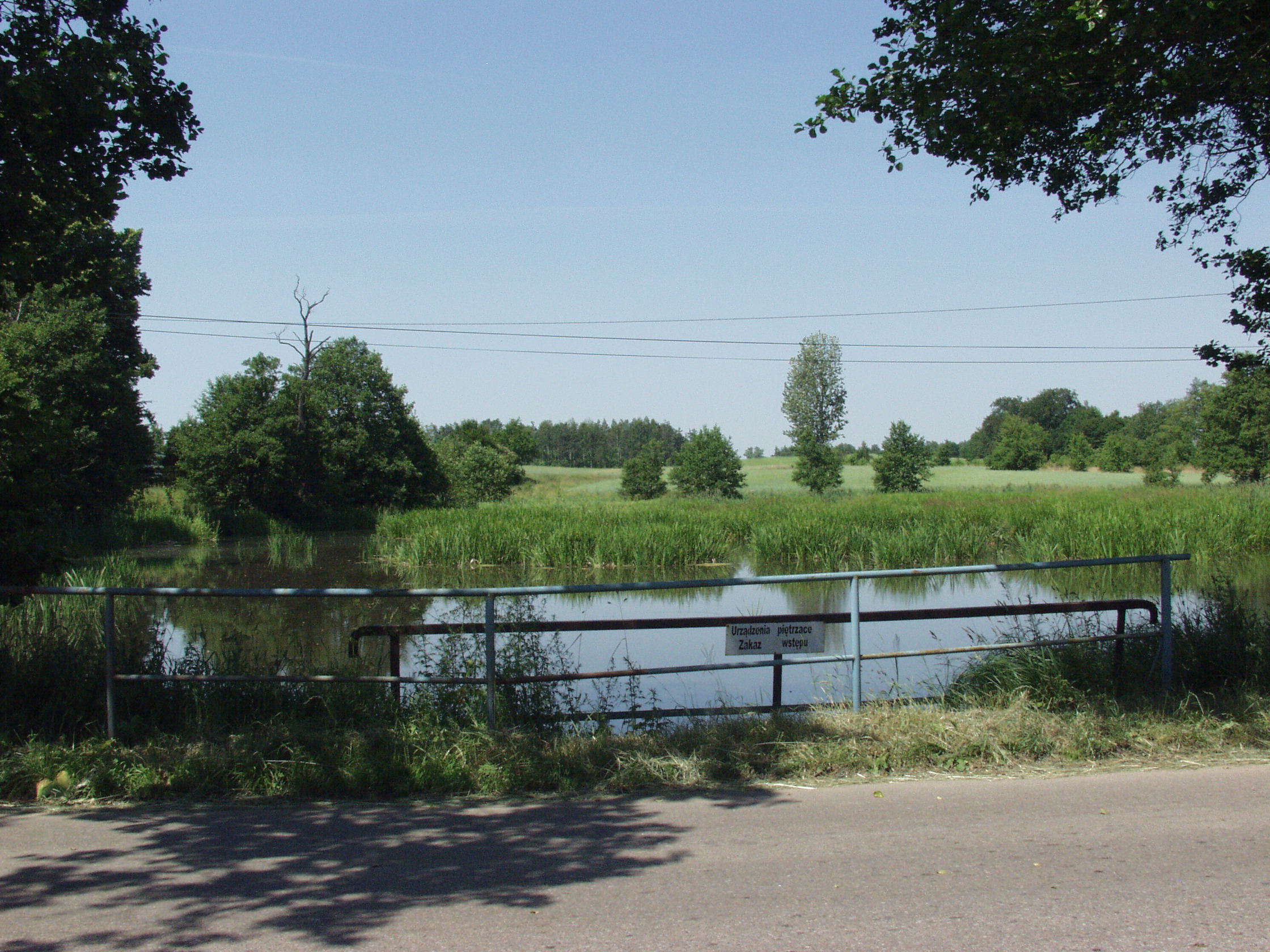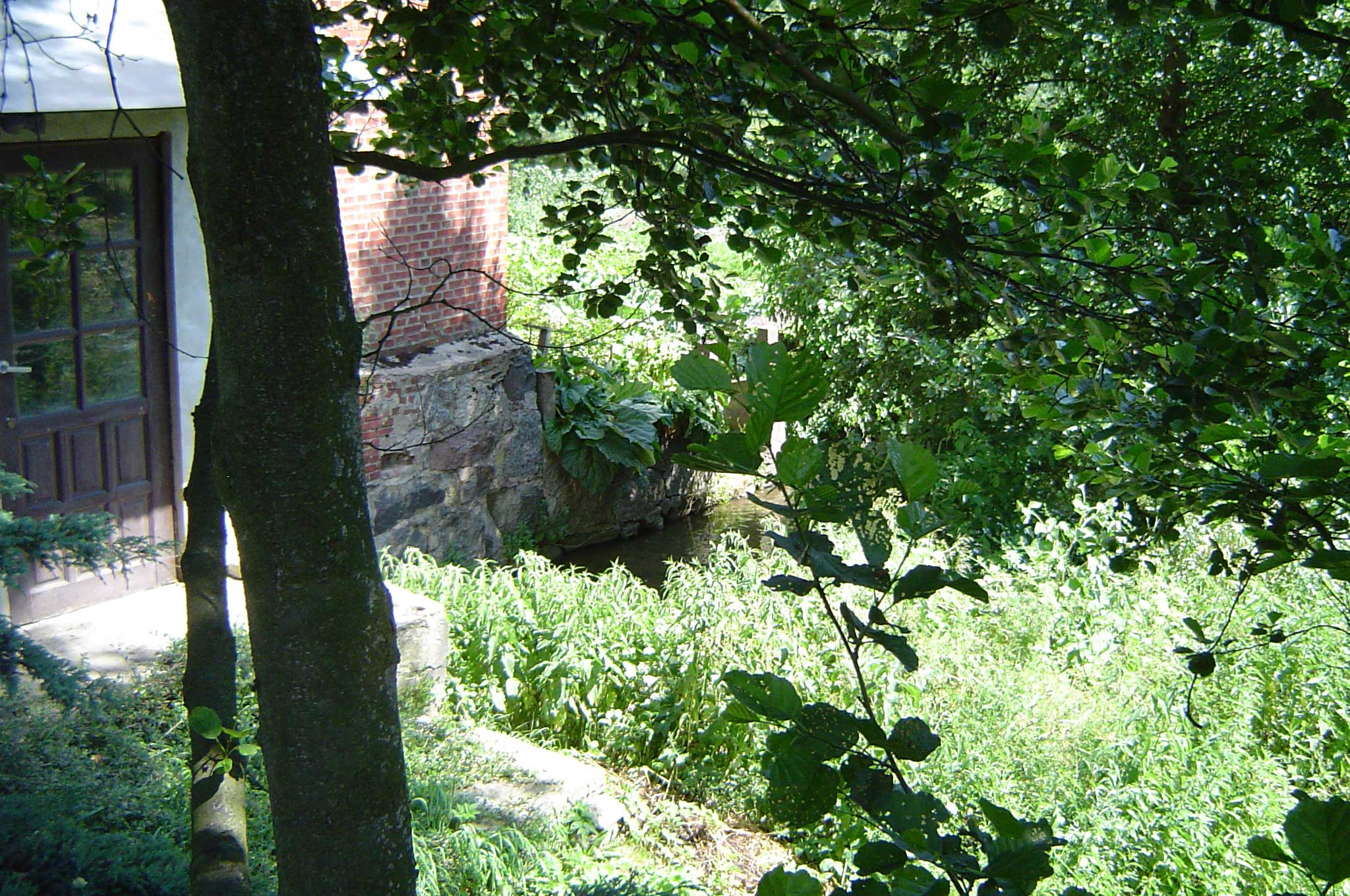 The mill is now quite modern inside as shown by the next two pictures; the third picture shows the mill stone from the old mill: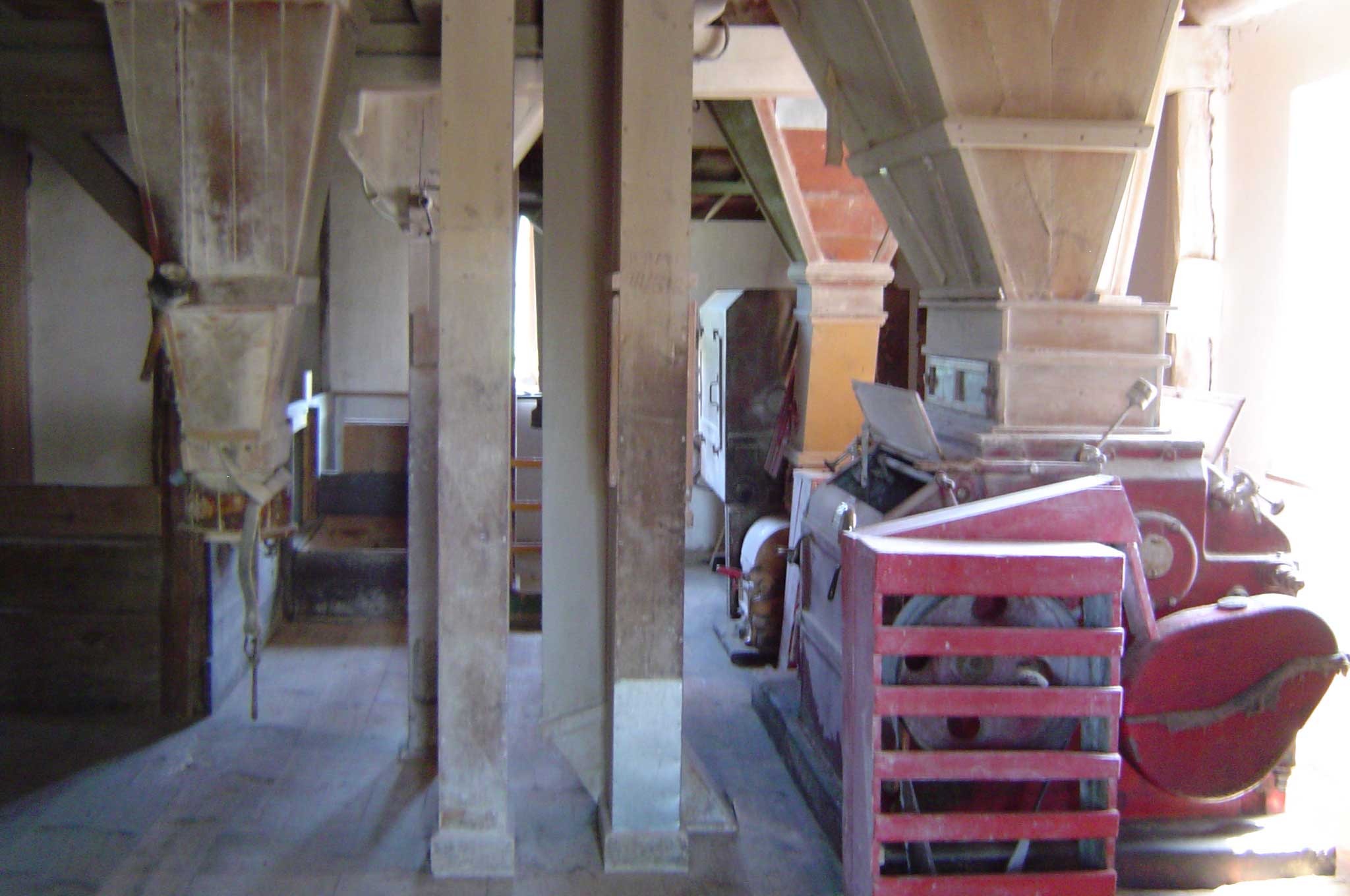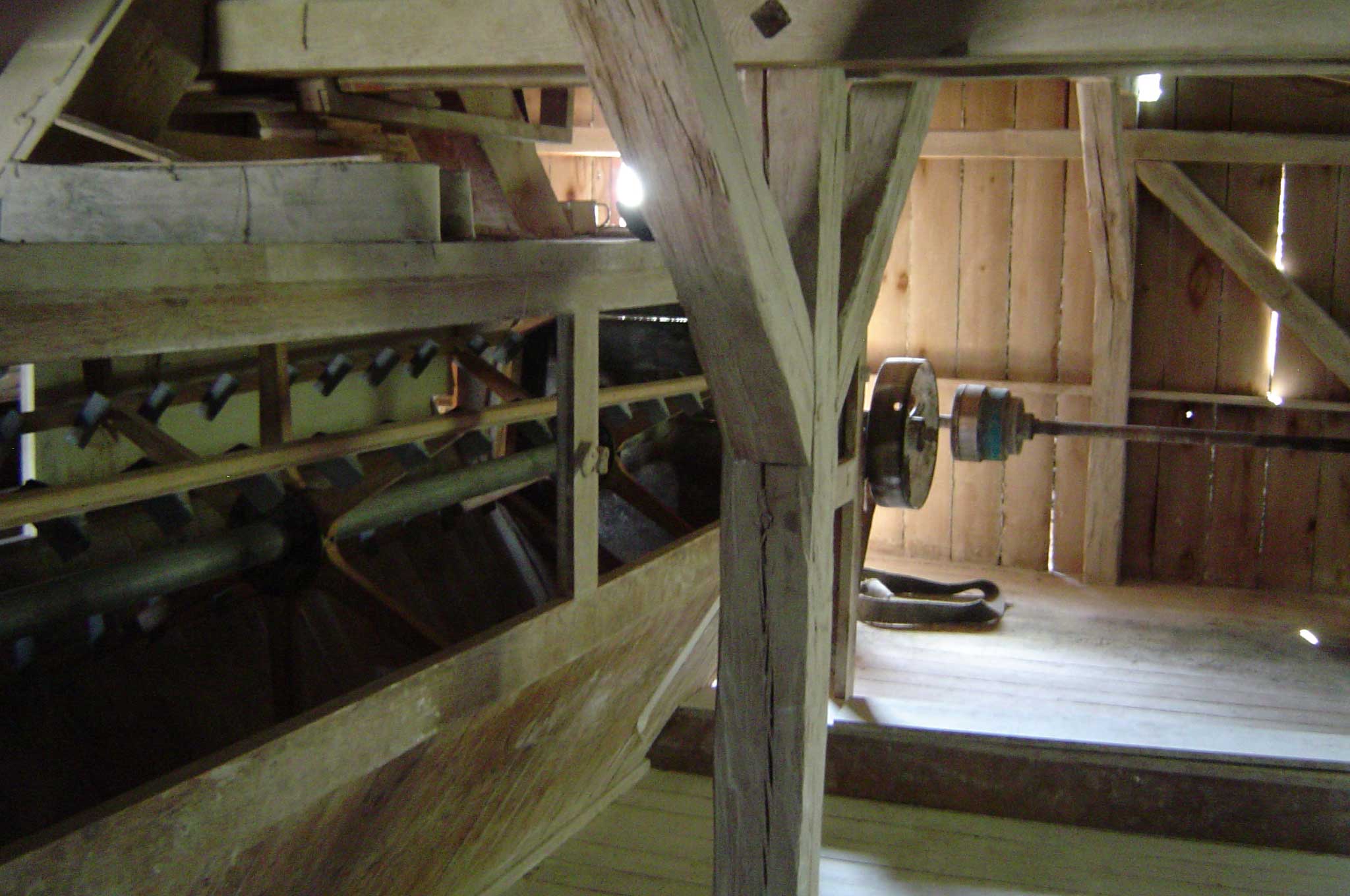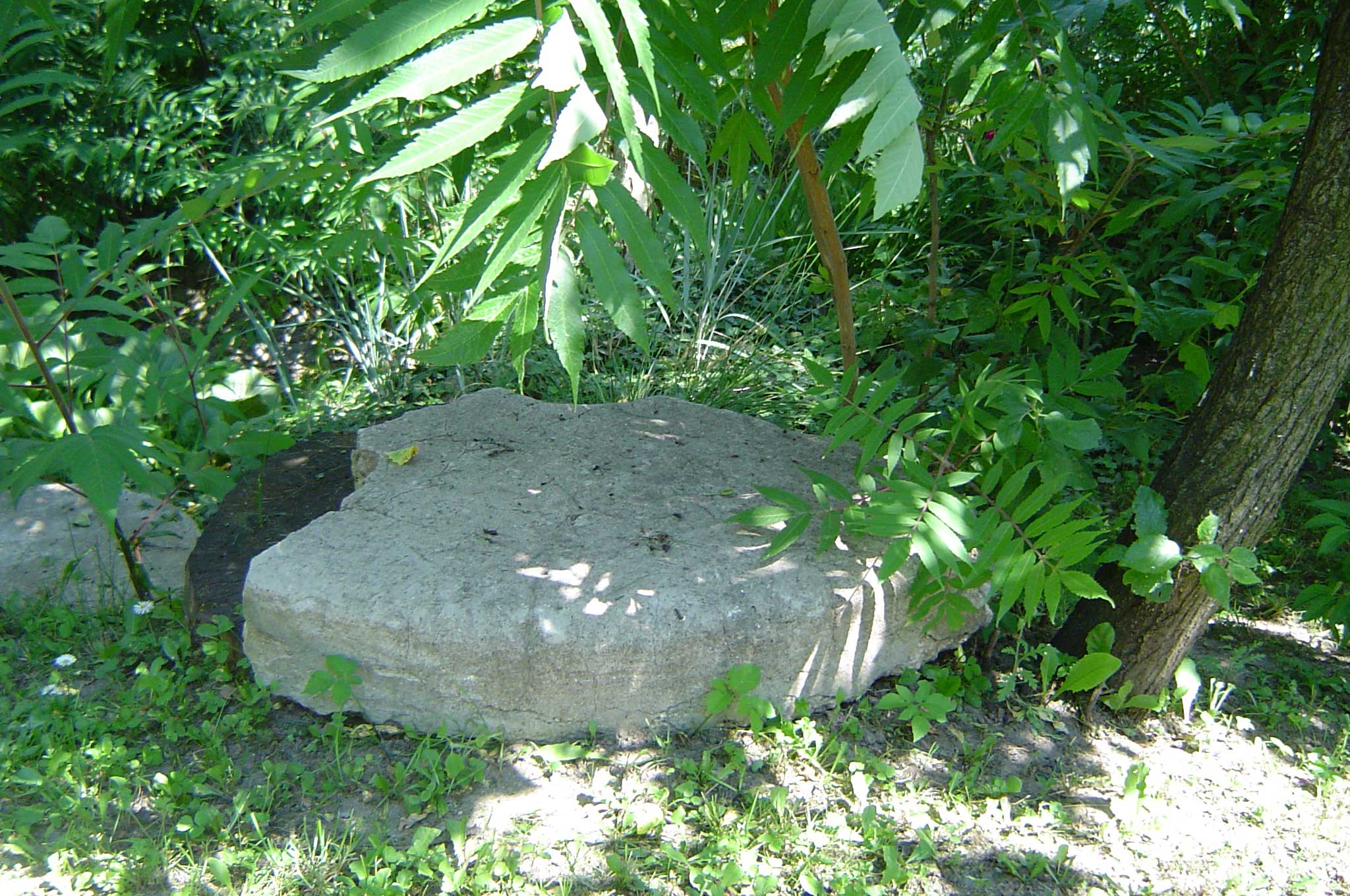 And here is a picture of the current owner (and me):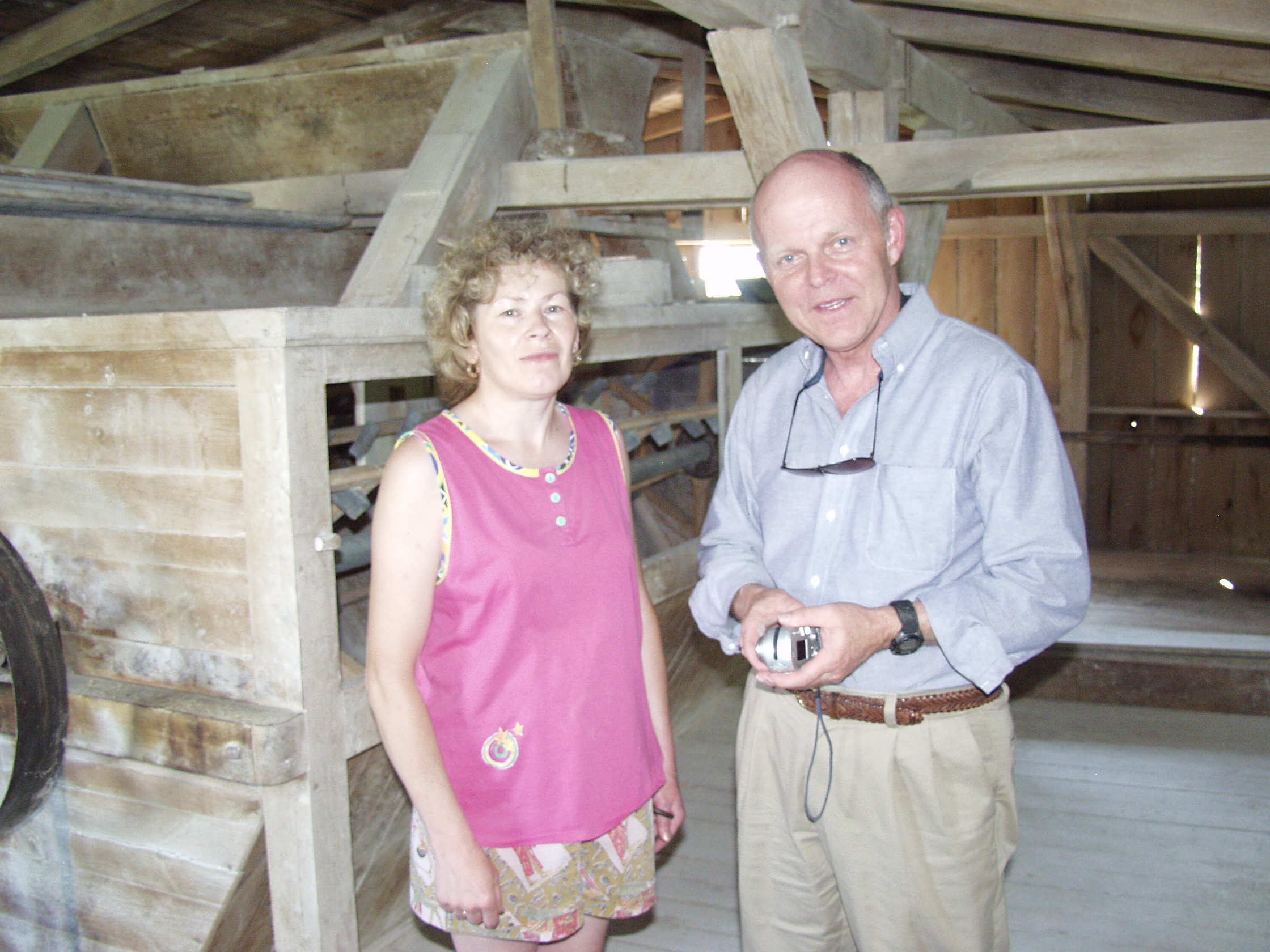 Here is a picture of the old village graveyard:
Carl Friedrich Remus was not alone in this village. The following website

http://home.foni.net/~adelsforschung2/preuss.htm lists the Polish Nobility in many Polish villages between 1700 and 1800. For Palubin, it lists nobles v. Czapski, v. Pawlowski, Dobrski, v. Skorszewski, v. Drogoslav-Skorzewski, v. Wernikowski, and v. Lukowicz.

Here is a map showing this village: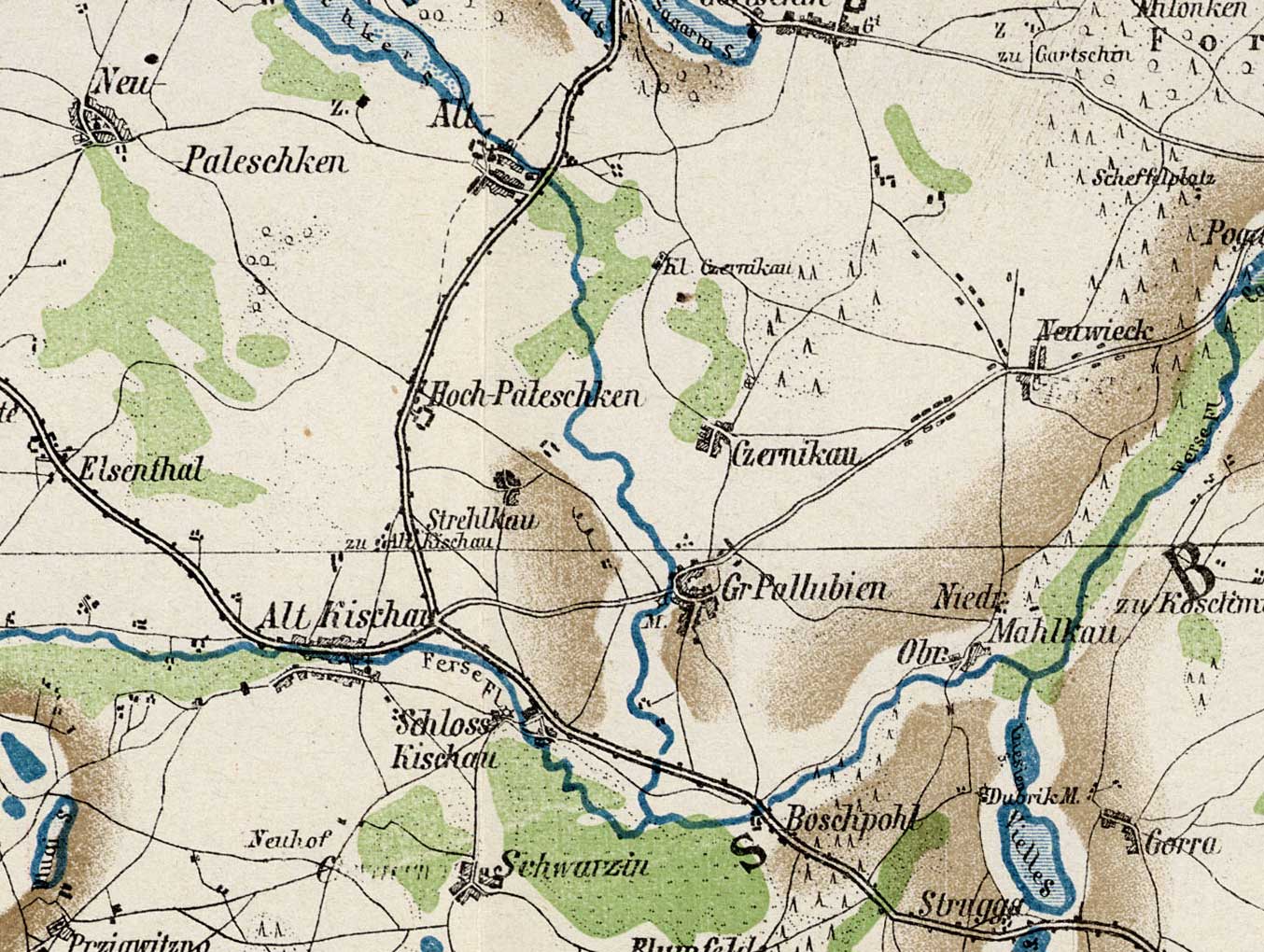 Click here to go to other West Prussia Villages.
Please send any queries to Bill Remus at
March 4, 2010