Pempersin (Peperzyn), Kreis Flatow, West Prussia

Pempersin is a

village just south of Vandsburg. This village is interesting to me as there was an early Lutheran Church here and several Remus families living here briefly in the 1770's. Here is a picture of this village: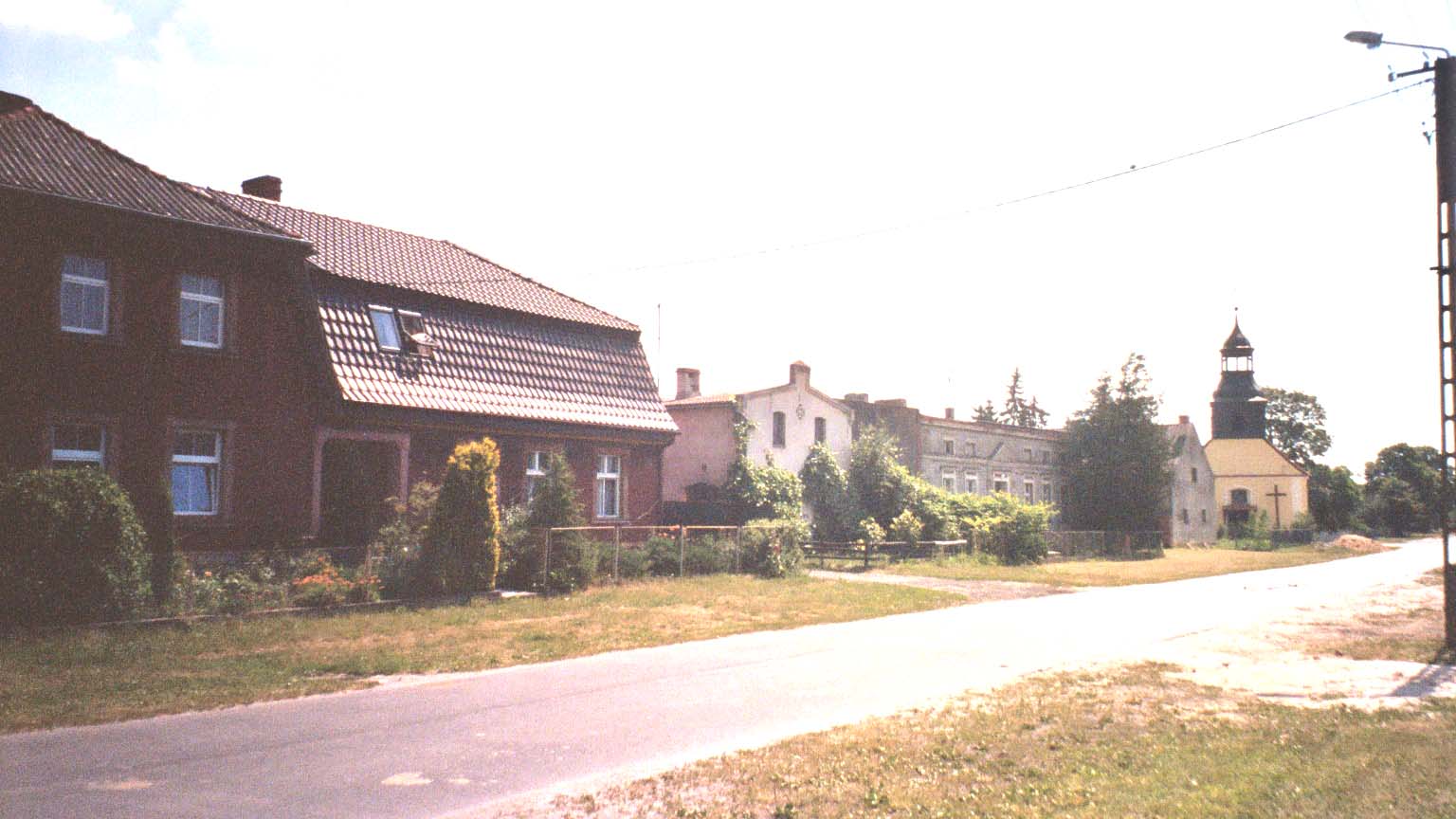 And here is a picture of the current village church (originally Lutheran but now Catholic) taken while enjoying an ice cream bar at the village store. I had initially heard that it was built in the 1890's. However, Steve Behnke on his recent visit reports that the priest provided newspaper evidence that it was built in 1778. These dates could be consistent as churches are often rebuilt. I did not see the interior that might be quite old while the exterior might have been updated: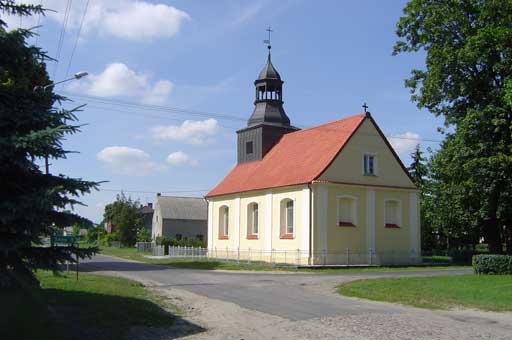 And here is the graveyard containing both German and Polish graves (although most of the German gravestones are gone).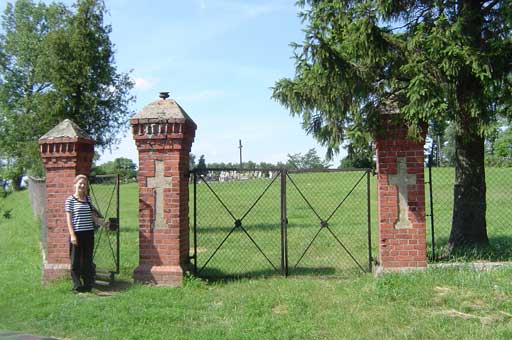 Here is a 1939 closeup map of the village: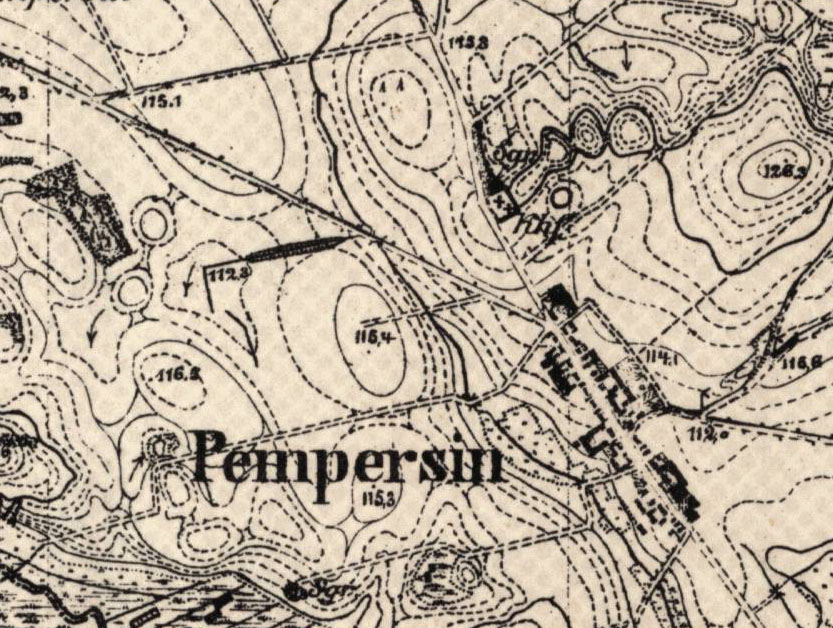 Here is a 1914 map showing this village and the area: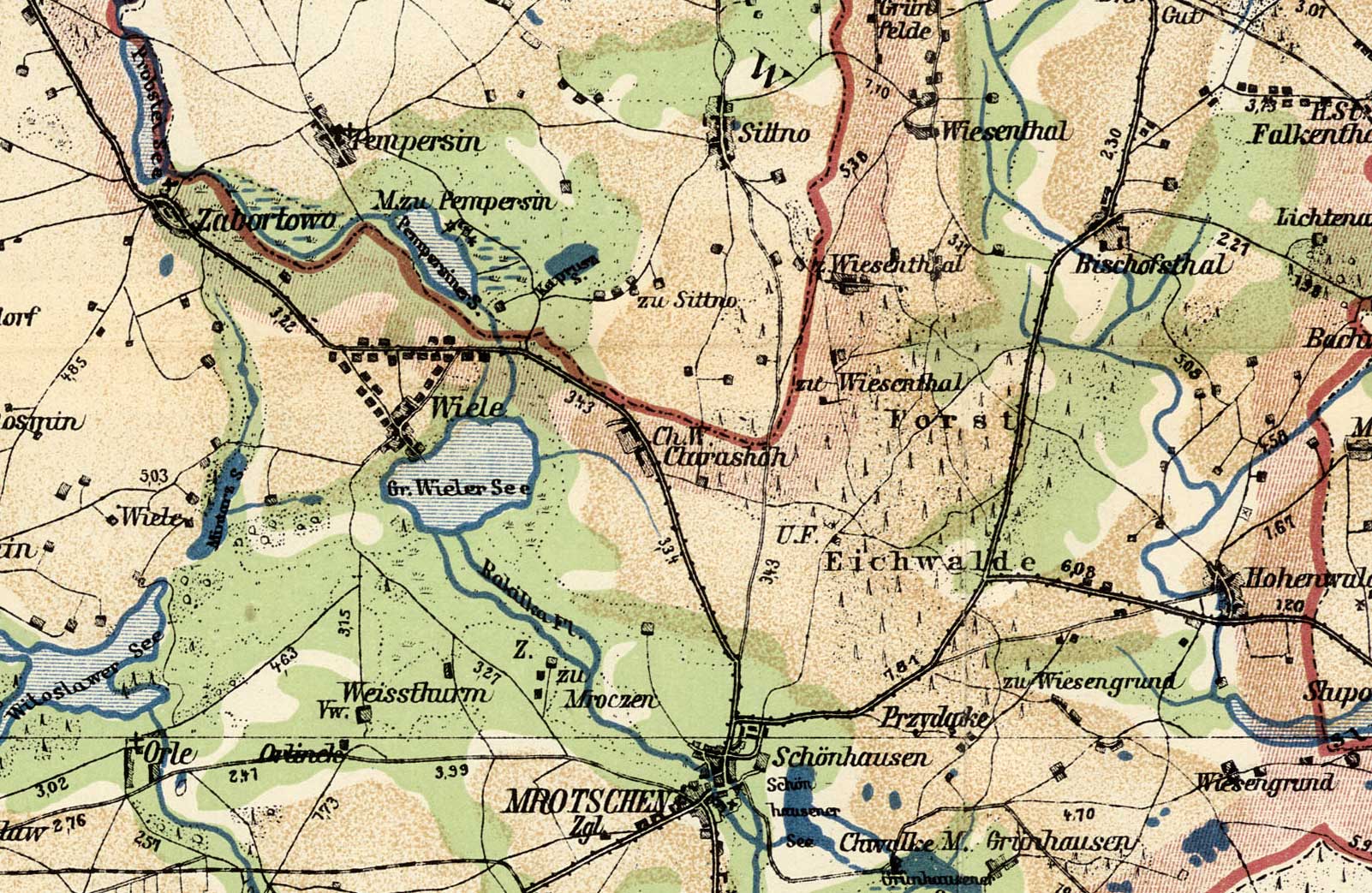 In 1809 a census was made of all the people in this village, click below to see the names:
Page 1, Page 2, Page 3, Page 4, and Page 5
Click here to go to other West Prussia Villages.
Please send any queries to Bill Remus at
September 12, 2010