Vandsburg (Wiecbork)

Vandsburg is now a middle sized, light industrial town. It has a lovely location on the side of a lake to make its bleakness more pleasant. But earlier it was a very pleasant place. It was first mentioned in 1384 and the mill established in 1748. The town was established in 1767 and by 1773 had 389 residents (including 28 shoemakers) of which 260 were German.

Vandsburg was the home of two Remus families. One of these families, Johan Remus, appeared in the 1772 land census. His record was:

Remus, Johann Wantzburg Cammin 18113047 6039 221 48

Remus, Johann Wantzburg Cammin 18113047 6041 112 48 (duplicate)

Johann David Remus, son of Lorenz Christoph Remus (click on

Schwente), is living with his wife (Rosina Busse) and one son (?). There were three in household. He is under the heading Burger/citizens followed by word -cker, which could be the word Acker/farmer (one who has acreage). He was also a magistrate in Vandsburg. This Remus had few descendents and they are hard to track. Click here for the descendents of Lorenz Christoph Remus.

It is easy, however, to track the descendents of the second Remus family in Vandsburg, that of Franz Remus. In fact, Franz Remus's descendents prepared a fine article in Deutsche Geschelterbuch (volume 62) about his family. That article lists his wife as Anna Marie Bethke who said to be born in nearby

Runowo. However, the birth records of the Zabartowo parish just south of Vandsburg for 1761 show her to be Anna Marianna Bethke, daughter of blacksmith Johan Michael Bethke of Czarnum village. However, Czarnum (also known as Hohensee) is very close to Runowo and in 1761 might have been considered a part of Runowo.

Franz Remus's father is not listed. Franz was too young to appear in the 1772 census of heads of households as he was born in 1755 so those records do not help to identify his parents. At the time of the 1772 census, he was still living with his father who DNA evidence suggests is Martin Remus of

Schwente. Franz also was the notary for the noble family in Sypniewo prior to settling in Vandsburg. Click here for the descendents of Martin Remus including the Franz Remus family in family 5.

The village became a town in 1767 when it was given the Stadtpriveleg. At the time of the 1773 census, there were 399 people in the town including 28 families headed by shoemakers.

My great-great-great-grandfather Daniel Remus, a shepherd, was born 1772 to 1778 in

Zempelberg and on 16 October 1808 married Christine Golz who was born here in 1782 and my great-great-grandfather Daniel was born just north of here in Zbosse. To trace my family backwards, click here to go to Waldau and there will be my ancestor Peter Remus the shepherd (Daniel's father).

Following are pictures of the town square from the lake.

Click here to enlarge the above image.

Want to see the details?

Click here for the Adobe Acrobat Version.

Here is a picture of the old, now decrepit Lutheran chapel.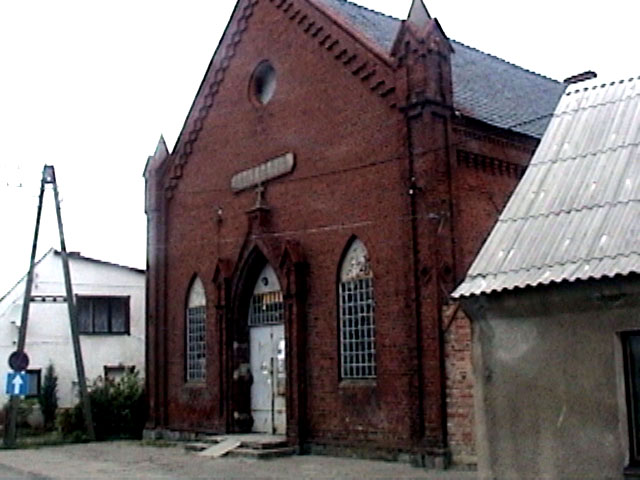 The old Lutheran church was at the site shown below and destroyed in the war: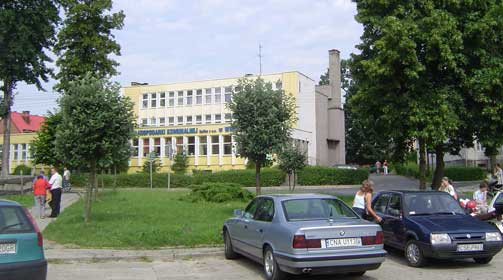 Here is a picture of the Catholic Church in Vandsburg: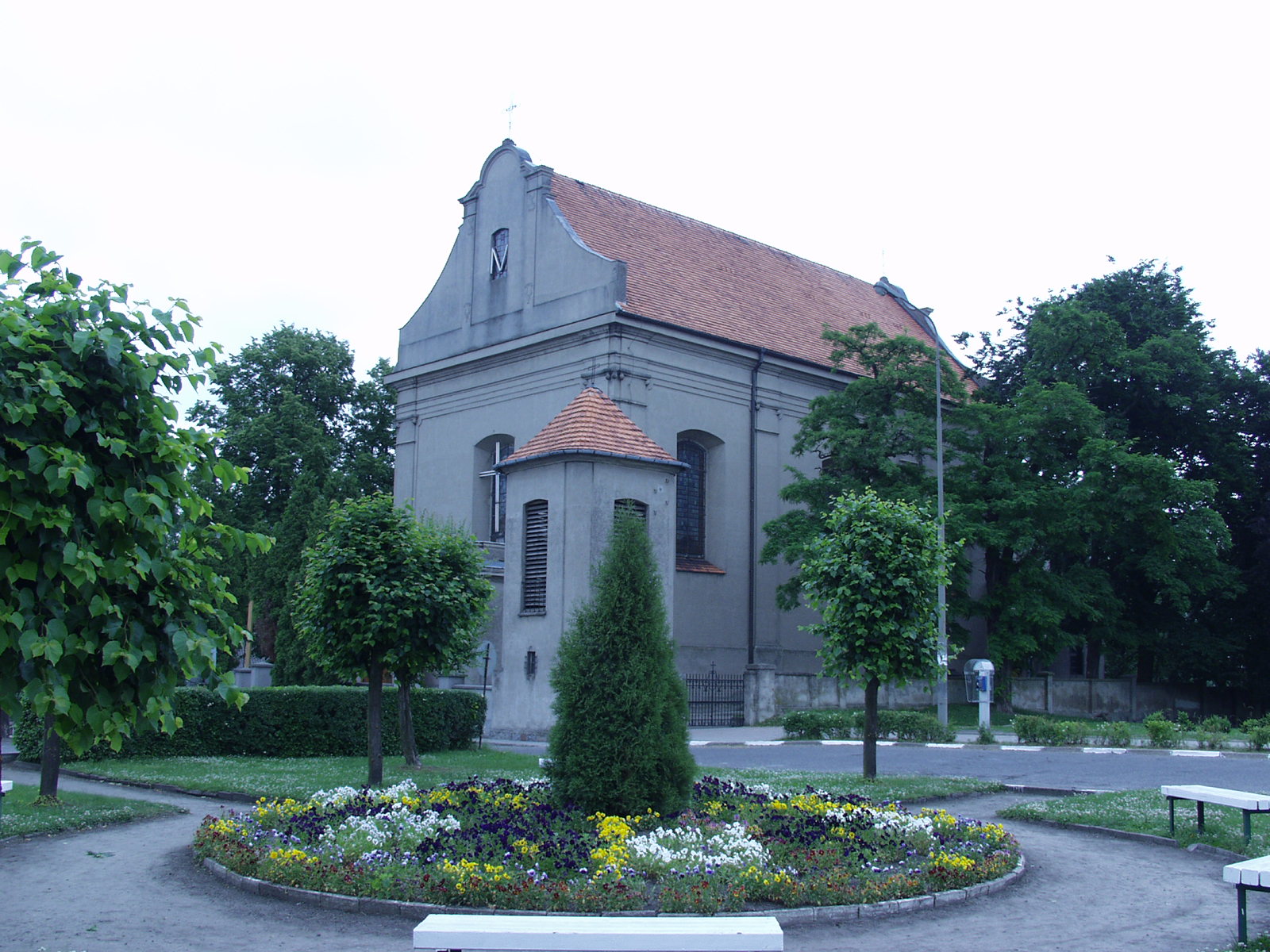 Click Here for some pictures of Vandsburg from the descendents of the Remus family of Vandsburg.
Click here for an 1806 map showing Vandsburg and area.
Click here for a 1914 map showing Vandsburg and area.
Click here to go to other West Prussia Villages.
Please send any information and queries to Bill Remus at
September 21, 2007