Zabartowo, Kreis Wirsitz, Posen
Zabartowo is a village just south of Vandsburg; it is quite an old village dating back to at least 1300. Zabartowo is the place of baptism of Anna Marianna Bethke daughter of Johan Michael Bethke, blacksmith, in 1761. She married Franz Remus and their descendents prepared a fine article in Deutsche Geschelterbuch (volume 62) about the resulting Remus family of Vandsburg. Franz Remus was the son of Martin Remus of Schwente. Shown below is the successor to the church where Anna Marie's baptism occurred. For those looking for more Bethkes, go to Runowo to see the 1766 census information.
This village is also interesting as the lost Adelbart Remus family was living here in the 1770's. Interestingly, many Adelbarts changed their names to George following the partition of 1772 perhaps because Adelbart was the name of the saint closely associated with the conversion of pagan Poland to Christianity. Also many children were named according by the saint on whose birthday they were born; St Adalbart and St George had similar birthdays. Additionally, George was a name favored by Germans from Saxony (like the Remus family) since Saxony once had a widely appreciated King George.
The village has a standard manorial village layout suggesting that it may have once been a manorial farm. Following is a picture of the village that also shows its church, which dates from 1893:
Here is a map showing this village in the upper left hand corner and the area: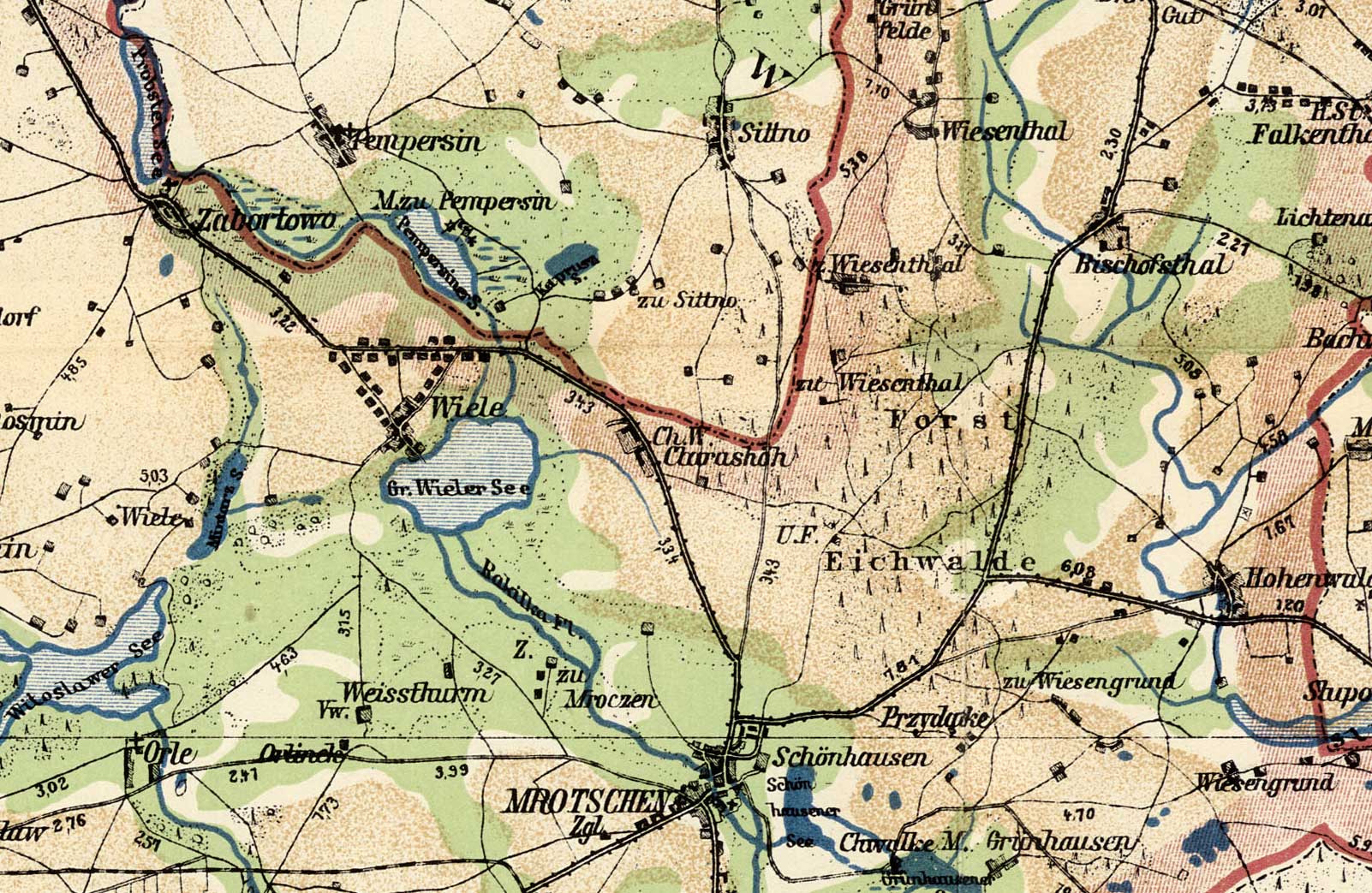 Although I have no census information for Zarbartowo, I do have the 1766 census for Seethal (nearby Jeziorki Zabartowskie which was 3 miles west) so click here for those residents.
Click here to go to other West Prussia Villages.
Please send any queries to Bill Remus at
May 28, 2009