Runowo, Kreis Wirsitz, Posen
Runowo of Kries Wirsitz is just south west of Vandsburg. It is important to Remus family history. In 1765 the below church (or its predecessor) was the site of the marriage of Susanna Remus, daughter of gentleman farmer Lorenz Remus of Gnielke, and Peter Klawiter, Kruger (innkeeper) of Buchholz. This led to exchange of family properties and other interesting events involving Buchholz and Zbosse.
A second Remus family is associated with Runowo, that of Franz Remus. Franz Remus's descendents prepared a fine article in Deutsche Geschelterbuch (volume 62) about his family. That article lists his wife as Anna Marie Bethke who said to be born in Runowo. However, the 1761 birth records of the Zabartowo parish just south of Runowo and Vandsburg show her to be Anna Marianna Bethke, daughter of blacksmith Johan Michael Bethke of Czarnum village.
Czarnum (also known as Hohensee) is very close to Runowo. Click here to see a map of Czarum. In 1766 there was a census conducted for Czarnum, click on page 1, page 2, or page 3 to see a transcription of the census including Bethke family members. Click on Vandsburg to find out more about this family.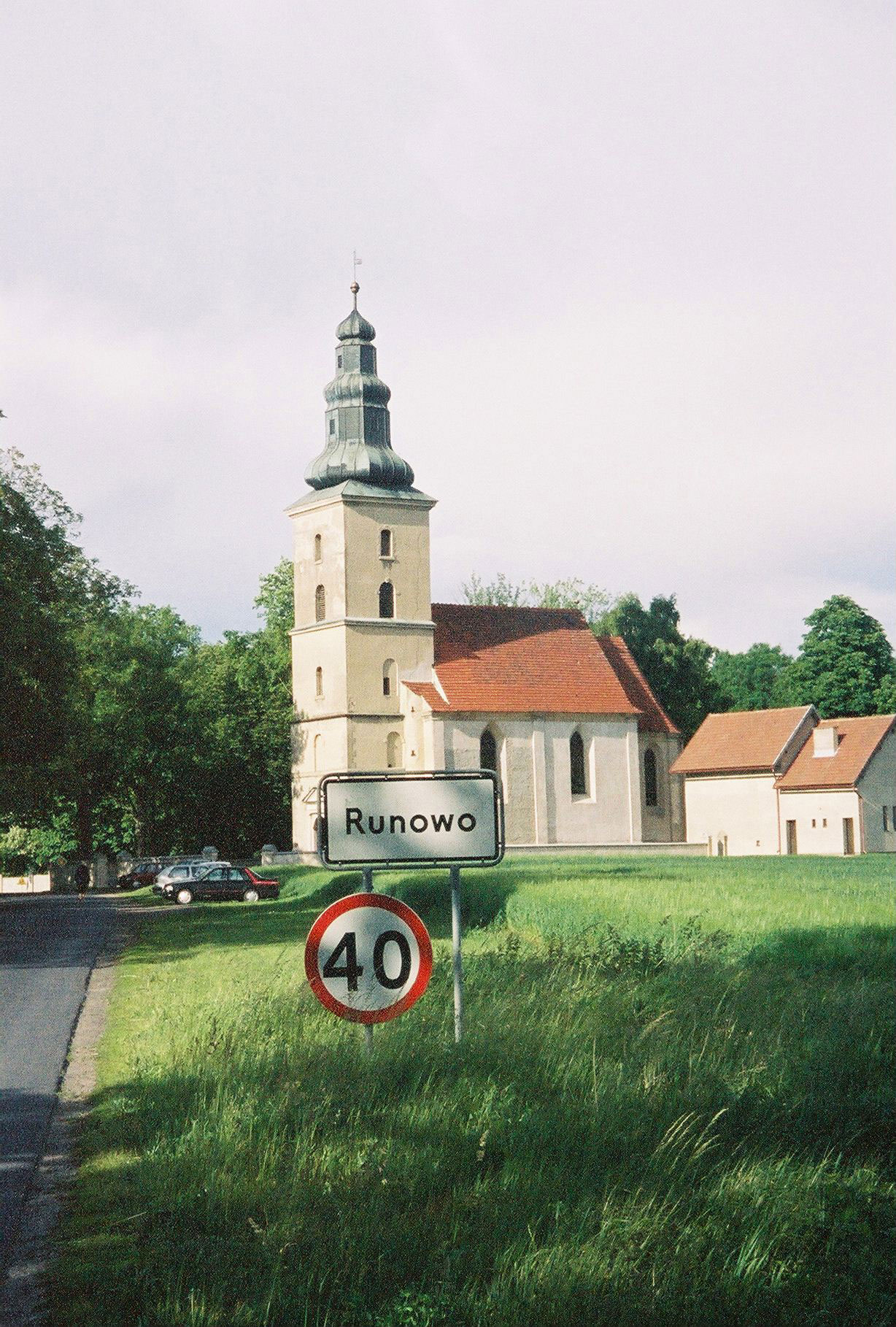 This village was originally a manorial village with the following building being the estate house (gut) for the Polish nobility. The building was badly damaged in the war but has been recently rebuilt as a conference center.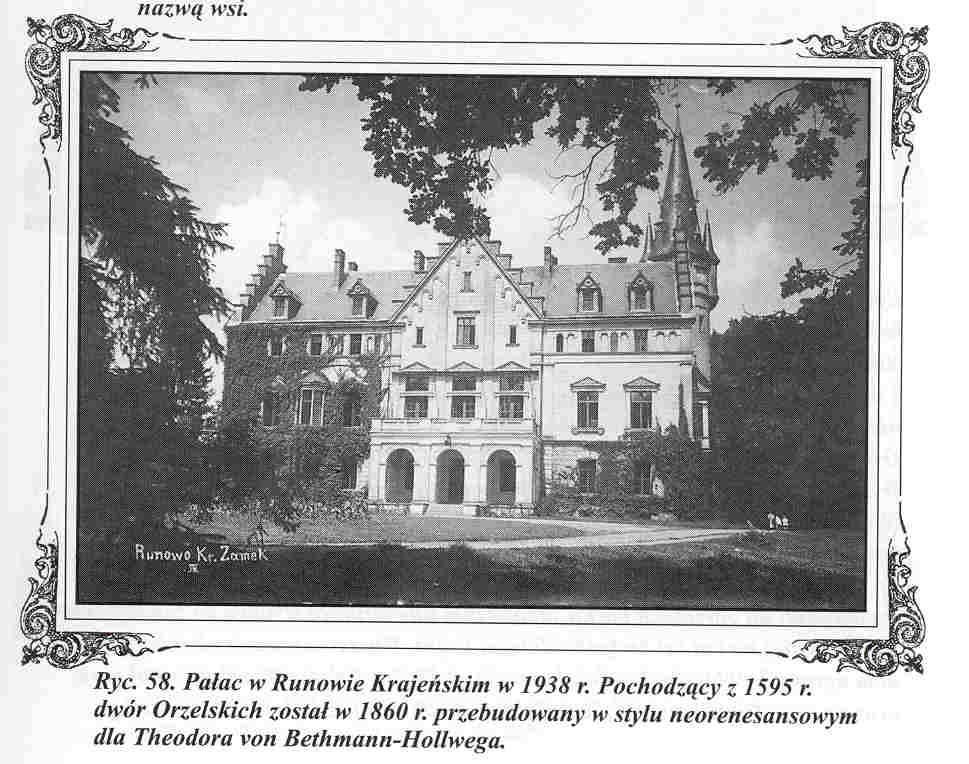 About 1850 German farming communities were establish south of the village; these communities also took the name Runowo. So most Germans who have ancestors in Runowo are actually from the farming communities.
Click here for an 1806 map showing Runowo in the lower left hand corner.
Click here for a 1914 map showing Runowo in the lower left hand corner.
Click here to go to other West Prussia Villages.
Please send any queries to Bill Remus at
May 28, 2009