Prechau (Przechlewo), Kreis Schlochau, West Prussia

Prechau is in the middle of the forests in central Kreis Schlochau. The village is a manorial village. The manor house is about 100 meters from the church. The village had a population of Poles, Germans, and Kasubians (a minority group in northern Poland).

The current church has a modern portion in brick and an old portion of Prussian wall construction; the old portion dates back to 1720. Following are pictures of the exterior and interior of this church. The church book in this village contained many records of Michael Remus and wife Elisabeth in

Polnitz and other Remus families in the area.

Want to see the details?

Click here for the Adobe Acrobat Version.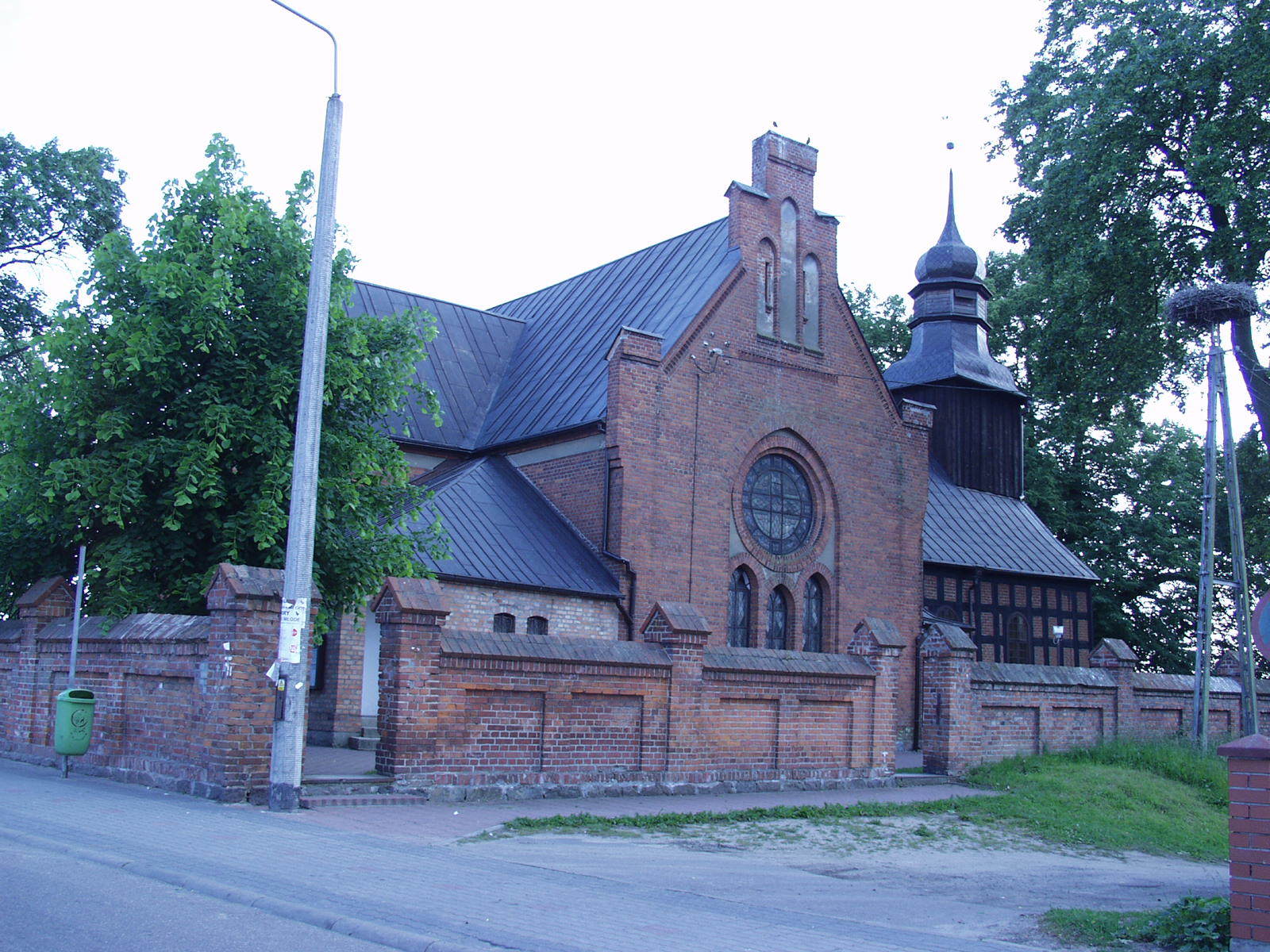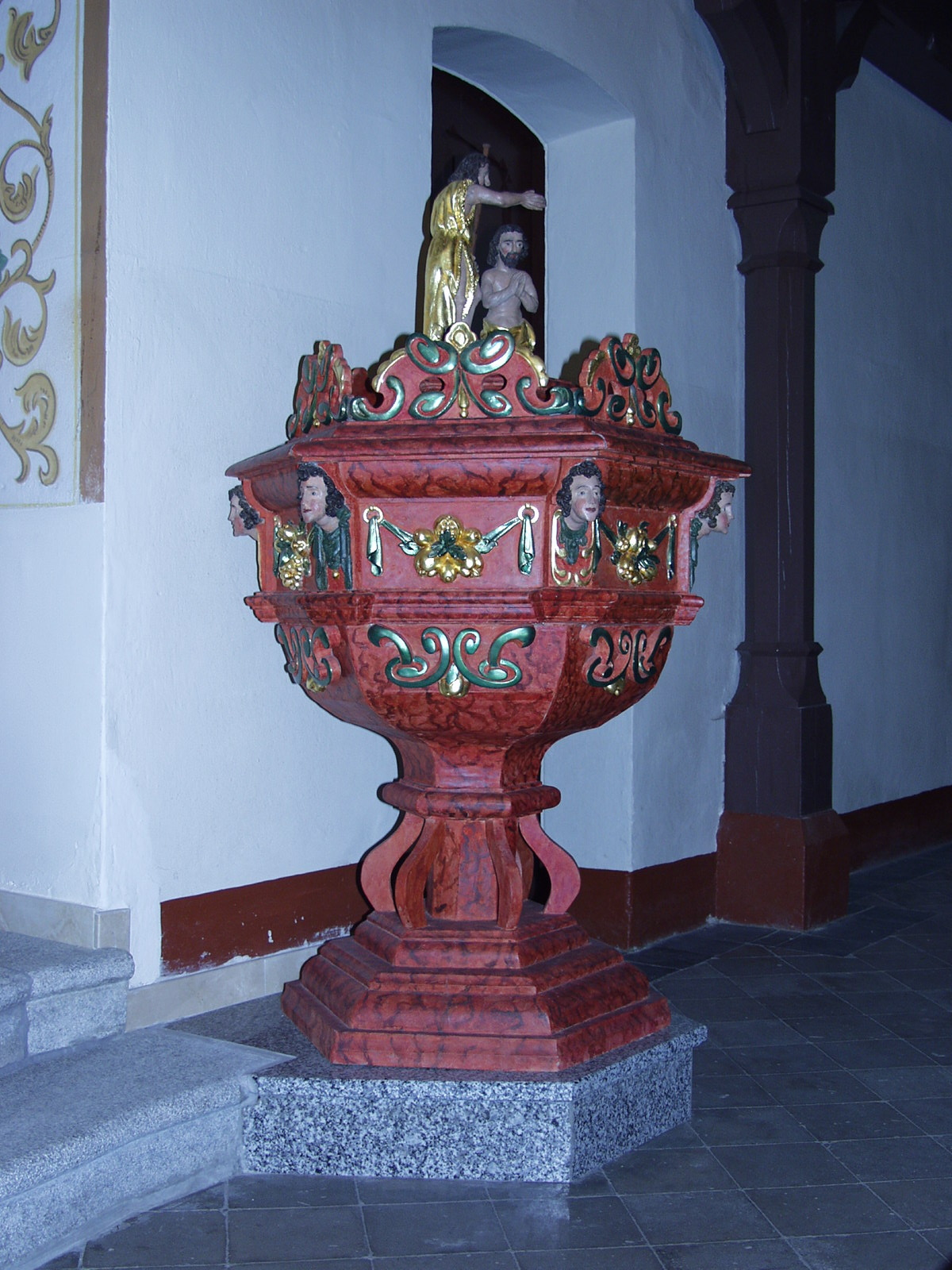 Here are pictures of the old Evangelical Church and houses in the village.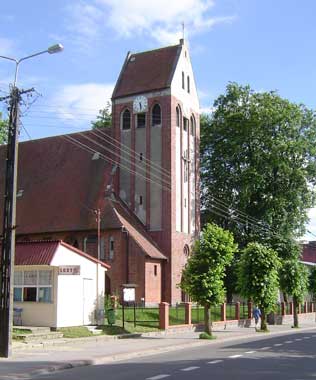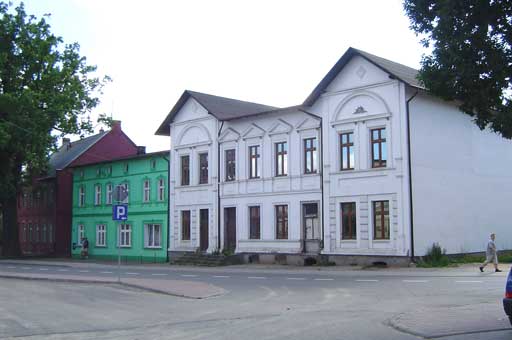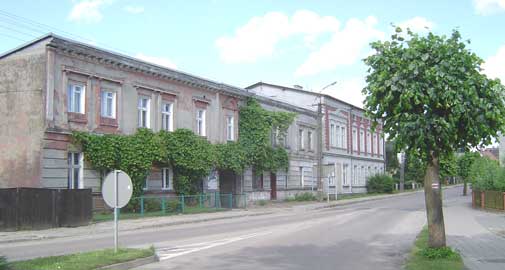 Website

http://home.foni.net/~adelsforschung2/preuss.htm lists the Polish Nobility in many Polish villages between 1700 and 1800. For Prechlau, it lists nobles v.Komiszki, v.Kamiszke, v.Rekowski, Schmidt, v.Lehwald-Powalski, v.Modrzewski, v.Wolschlaeger, v.Wollschläger, v.Wedelstaedt, v.Pradzynski, and v.Wiesiolowski.

Here is an 1930 map showing this village: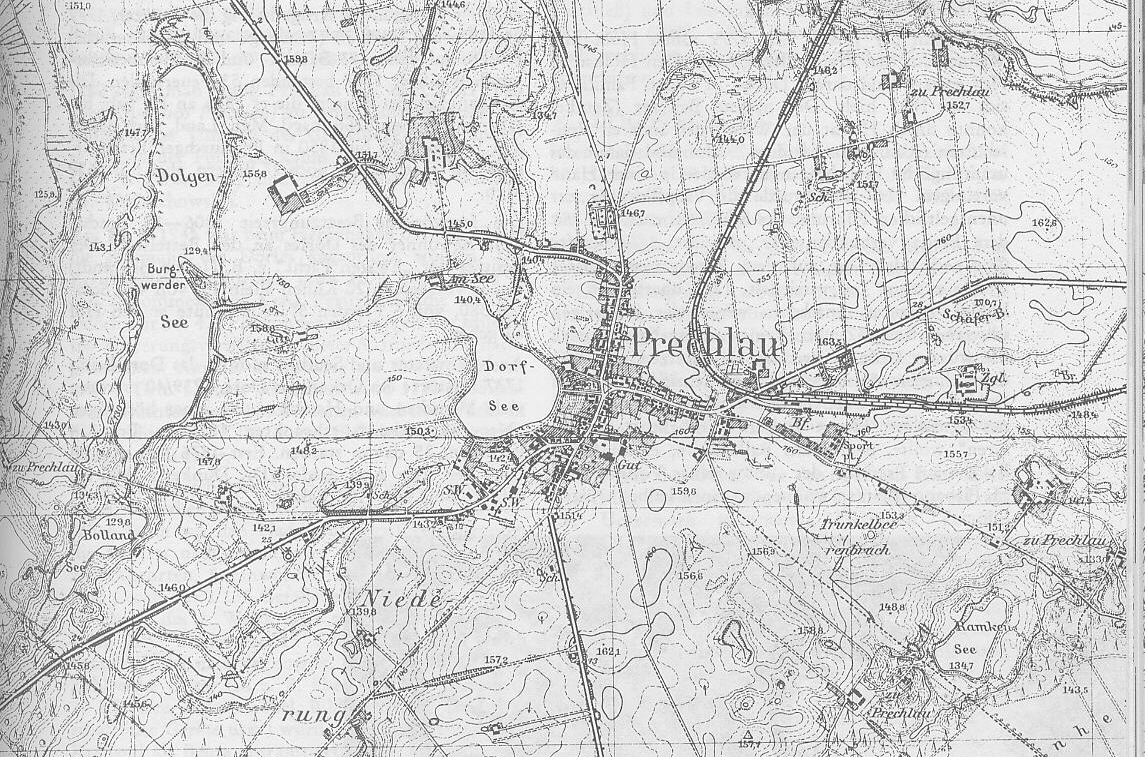 (Click the map to blow it up)
Here is an 1850 map showing this village and the area: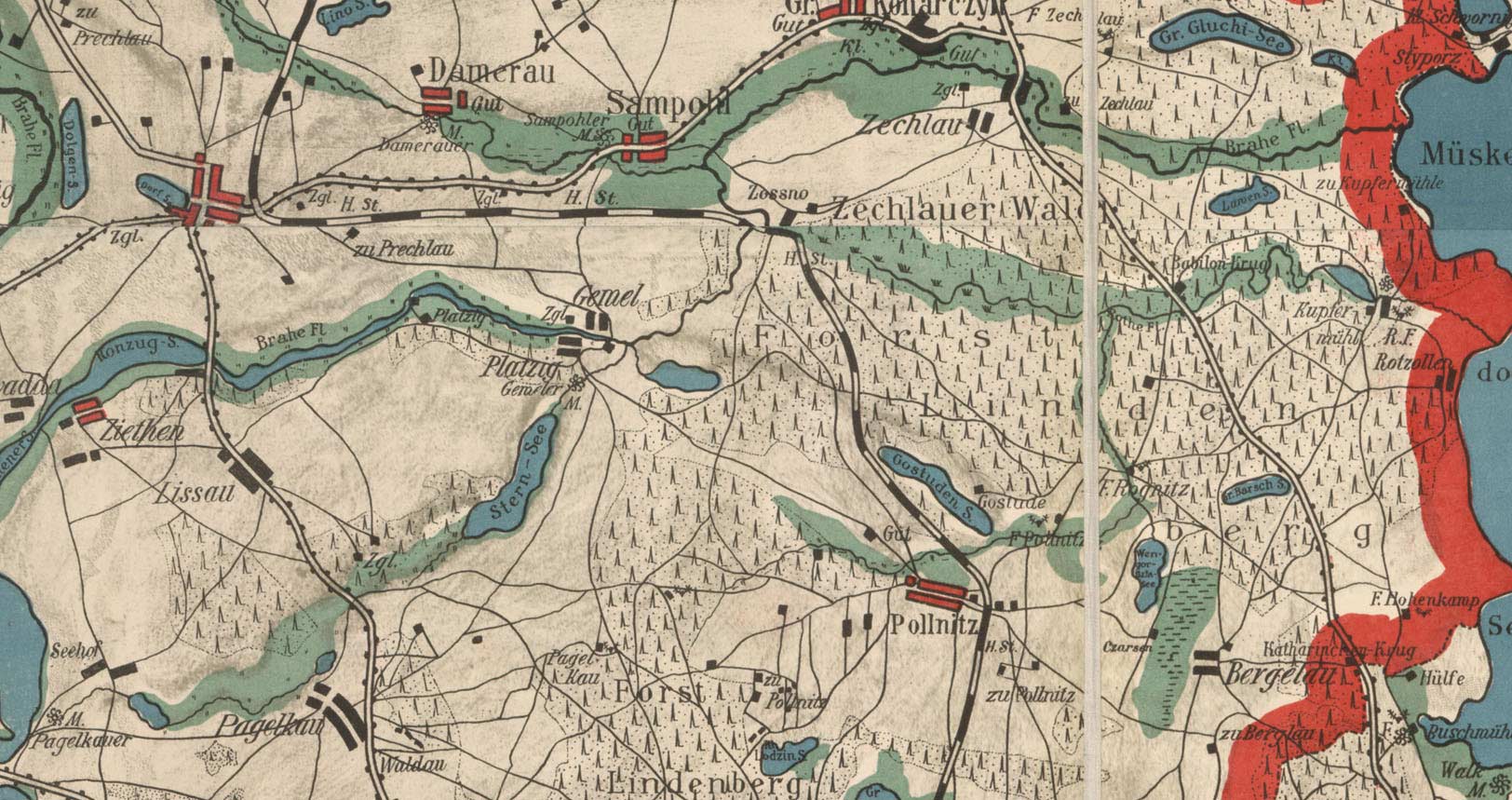 (Click the map to blow it up)
Click here to go to other West Prussia Villages.
Please send any queries to Bill Remus at
September 23, 2007