Groß Schliewitz (Sliwice), Kreis Tuchel, West Prussia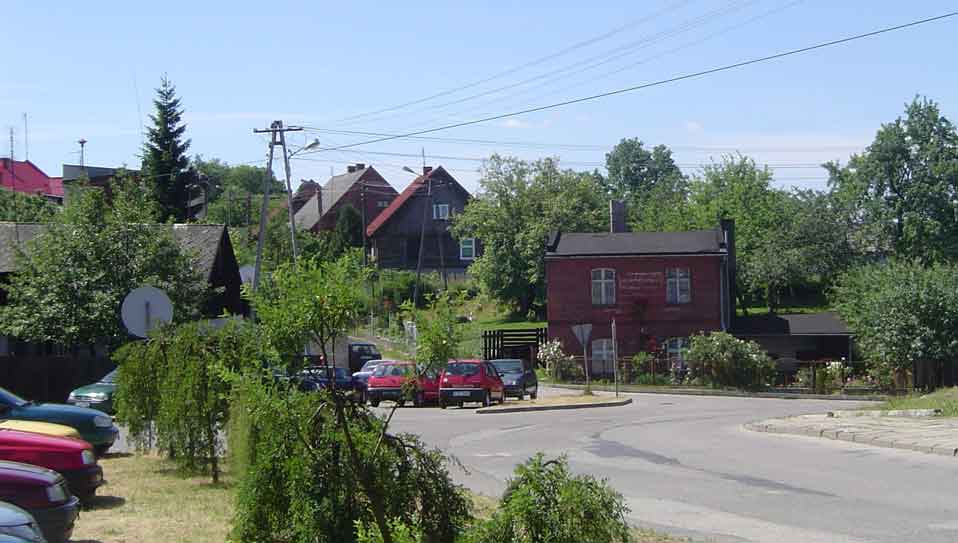 Groß Schliewitz (Sliwice) in Kreis Tuchel is a village on the border of Kreis Tuchel and Kreis Schwetz and just south of

Szlachta where the Michel Remus family lived in 1772. The name comes from the Polish word for plum trees.

There is a lovely Roman Catholic Church here as well as a well-laid out village on several hills. The church was built in 1830 but is on the site of a 13th century church. The parish was one of the largest in Poland at one time and covered about 40 villages. Here are pictures of the church: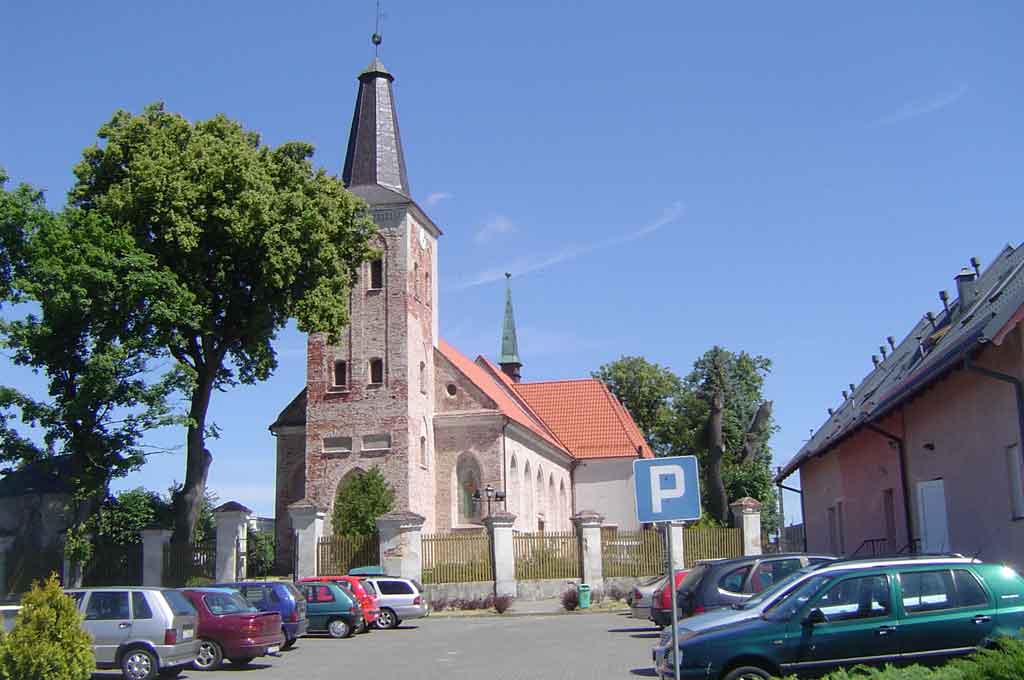 And here is a street scene from the village: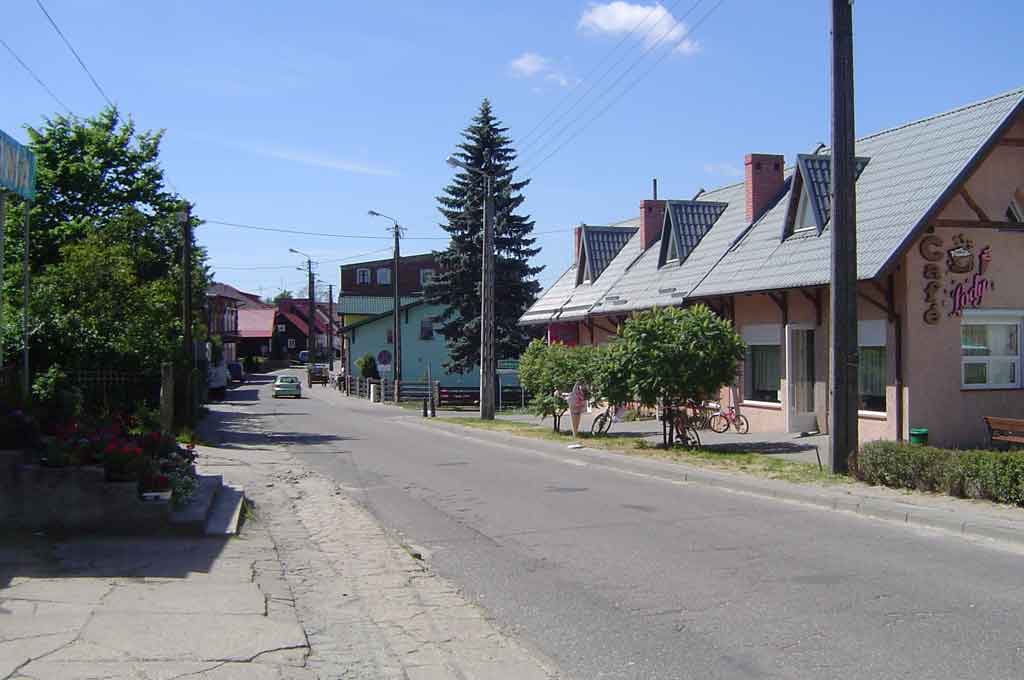 My interest is in the Remus family events in the church, most of which are related to the family in

Szlachta. Here are the genealogy records on the Jacob Remus family.

Here is a map with the village in the lower right hand corner: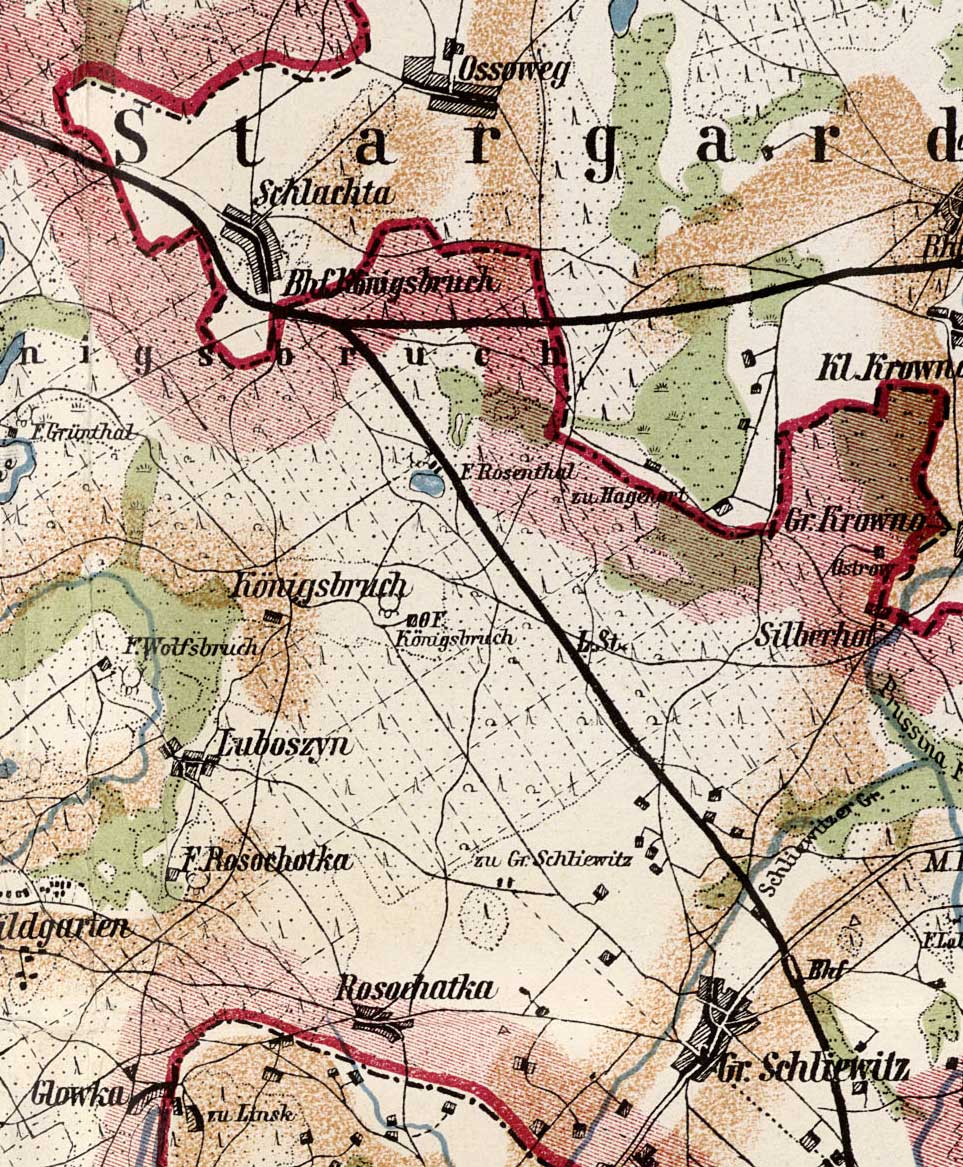 Click here to go to other West Prussia Villages.
Please send any queries to Bill Remus at
July 17, 2008