Skurz (Skorcz)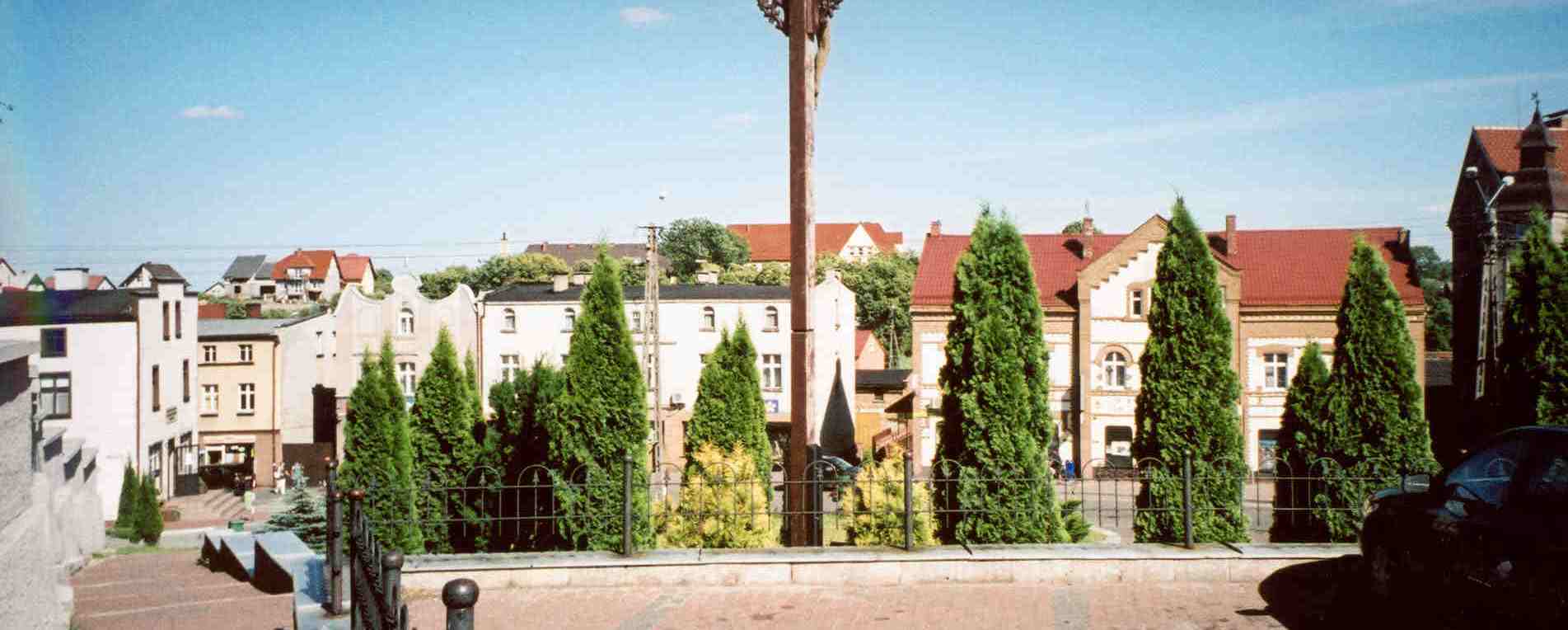 Skorcz - in forms of Scurgeon and Scrugon, later Srurgum comes from ancient map (I and II centuries). In 1339 it becomes a town and it is recorded as Schorz & Schortz. Name of town can derive from name of the river Szortyca , Skorzyca - Skorczka, others believe that it comes from Kaszubian name for starling - skore (legend) . It is one of the oldest localities in this region of Poland, as it was located on the amber route between the Baltic States and Western Europe. In medieval times there was a wooden church standing here.

In 1457 a battle took place here with

Teutonic Knights. From 1466 it was a royal village. In 1570 it was an important place of craftsmanship and trade in Stargard area (next to Barlozno and Bobowo); there were 30 farmers, 9 craft workshops, 2 inns, 1 mill, 1 stall, and 1 wine producer. Its development was stopped by Swedish wars of 1626-1629 and 1655-1660. In 1615 a privilege was signed for a water mill.

In 1823 a post office was opened. In 1867 there were 200 buildings with 1702 people, among them 1318 Catholics. 348 Lutherans and 30 Jews; there was also a water mill, brewery, 2 windmills, and a saw mill. In 1885 as result of emigration from Skorcz there were 1555 people. In 1887-88 a road was built to

Stargard. In 1905 railway line was built to Stargard and Smetowo & in 1912 to Czersk. The population in 1905 was 2632.

Layout of the town dates back to 14th century. Around the no longer existing lake there is a park and swimming pool. This is where brewery, water mill, church and two markets (upper and lower) were located. The most attractive building is church of All Saints Church built in 14th century which was built of field stones and bricks. The church tower was built in 1883 and side naves in 1927. Most of equipment is in Baroque style with exception for baptismal font from 14th century. Here are pictures of the church: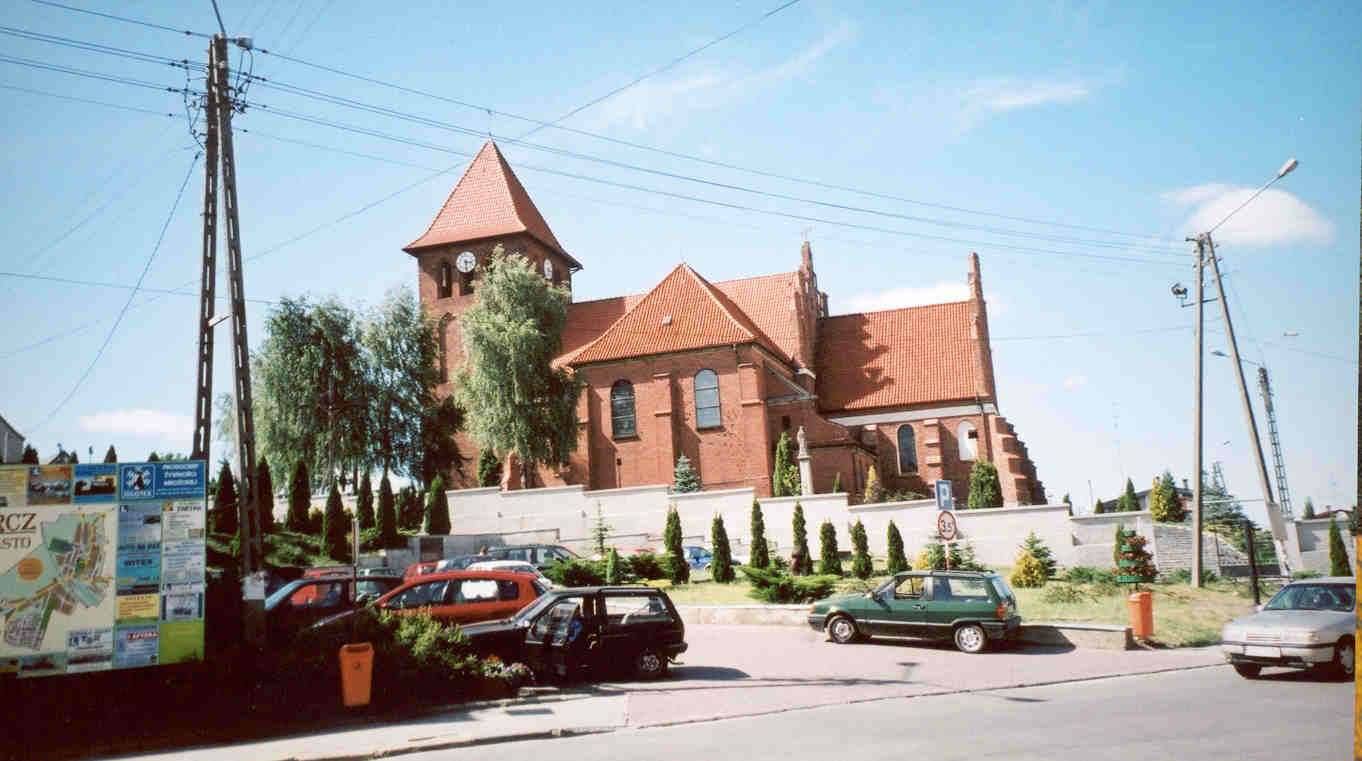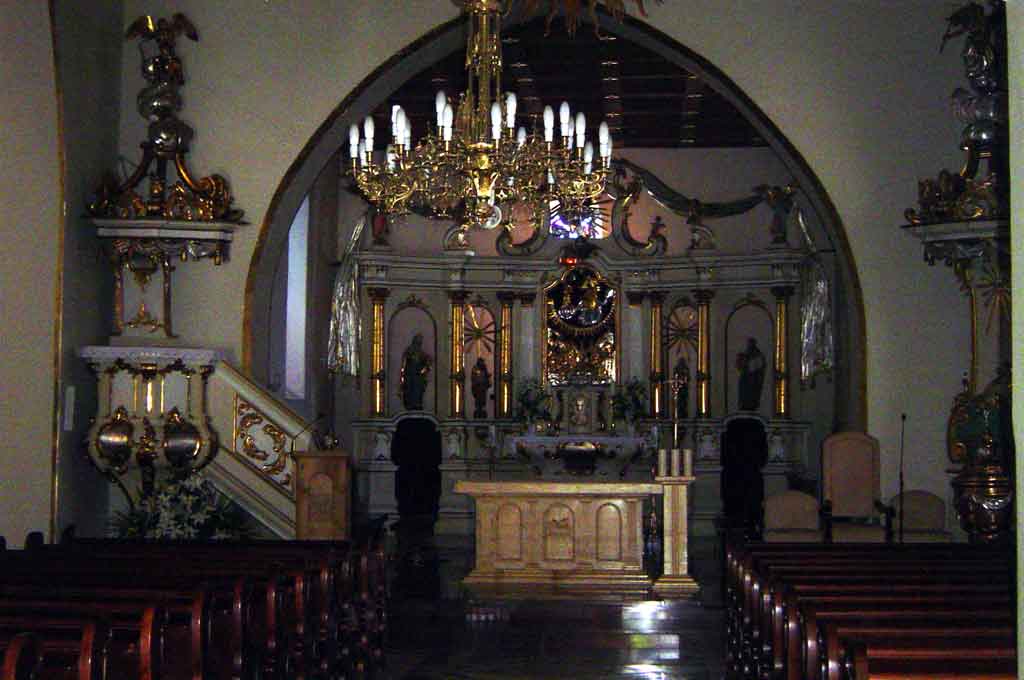 There is also preserved 19-century manor house and tenement building. Skorcz today is one of the smallest towns in

Stargard area. My interest in the village is that Remus families in the area attended churches in this village.

Here is a map of the area: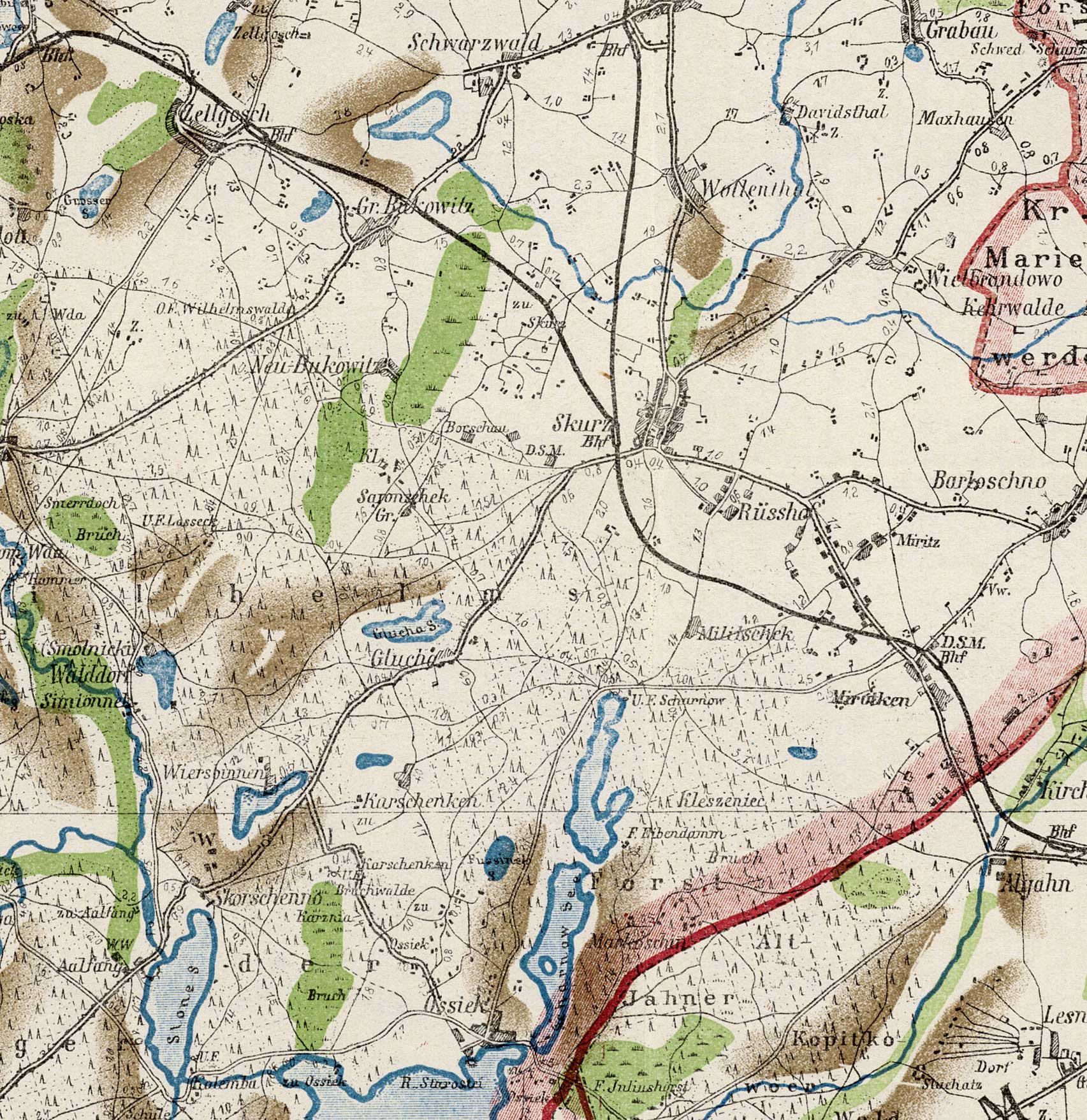 Source:
http://skorczmojemiasto.republika.pl/historia.html
http://www.kociewie.webpark.pl/skorcz.html#zobacz
Click here to go to other West Prussia Villages.
Please send any queries to Bill Remus at
July 17, 2008