Steinforth (Trzyniec)
On my first three trips to Poland, I had been in the vicinity of Steinforth, Kreis Schlochau, but thought there were no family connections. Then just this last summer I took a look at the small church book microfilmed at the Family History Library and there were Remus family members based in Ossowo living in Steinforth. And they were marrying there and having children. Click here and you will find these records towards the end of the list of descendents of Christian Remus of Ossowo.
Here is a map showing this village and the area: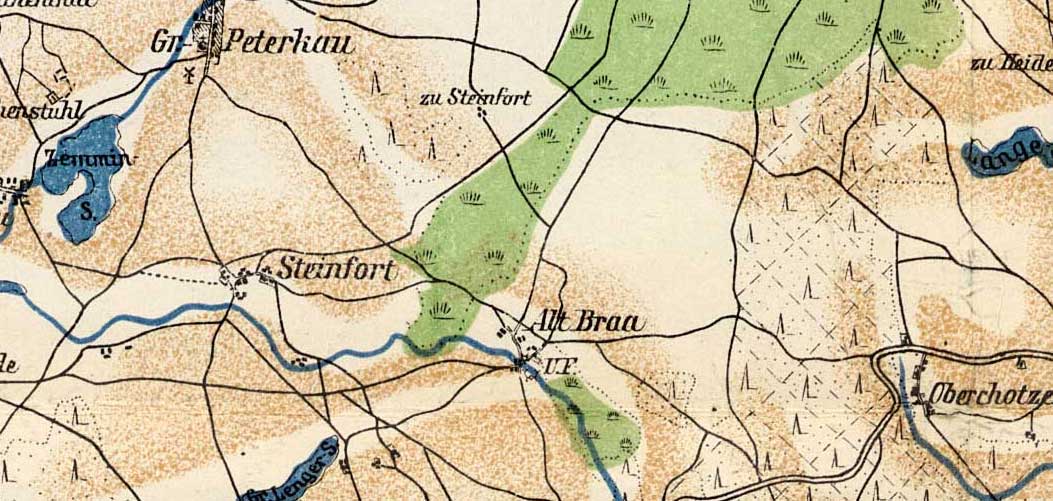 (Click the map to blow it up and covering a bigger area)
Note in the above map that Steinforth is built on a hillside overlooking the Braha river. This close-up map shows this better: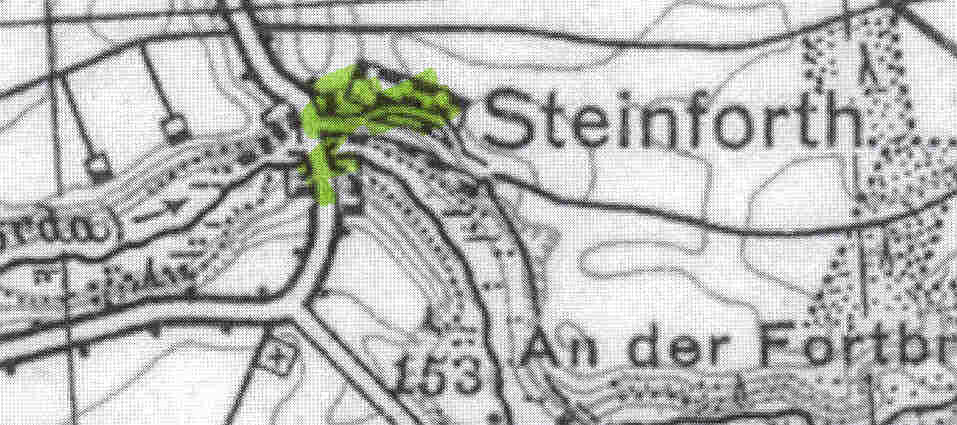 Here are some pictures of the houses on the hillside and the road that connects them taken in 2007: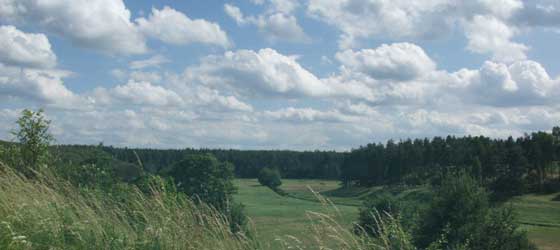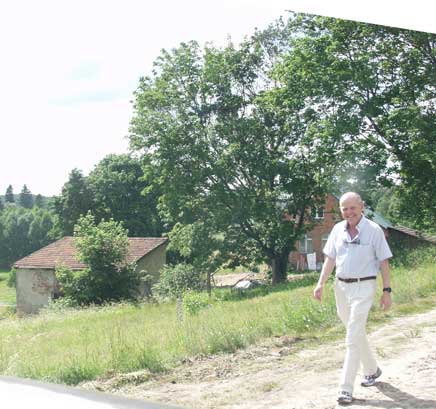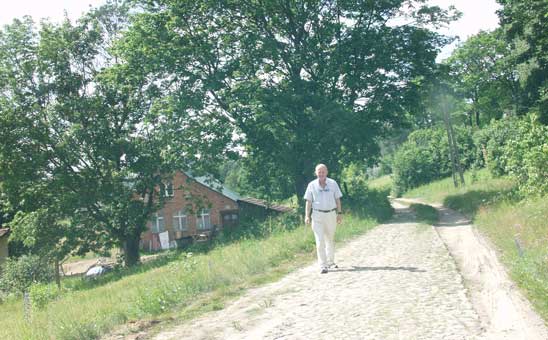 Click here to go to other West Prussia Villages.
Please send any queries to Bill Remus at
October 10, 2007