Szczerbin (Scherben), Kreis Wirsitz, Posen
Szczerbin is a manorial village south of Lobsens in Kreis Wirsitz. Lorenz Remus lived in this village around 1790; his child Gottlieb was born here in June of 1791. From here he moved on to Szgelin, Kreis Strelno. Ultimately most of his family ended up in Bialobloty. Here I am arriving in Szczerbin.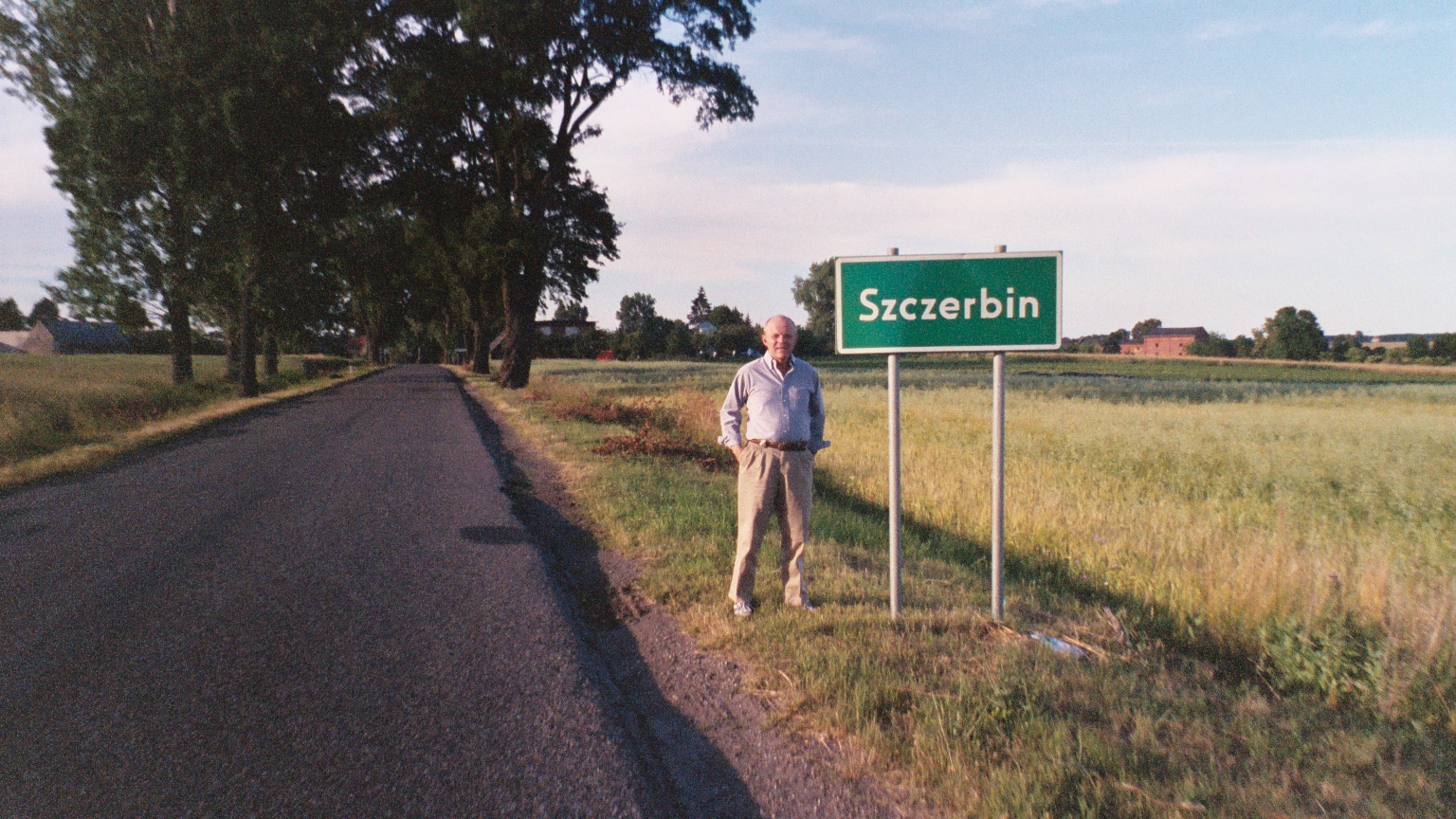 Here is a picture of the old manorial estate's barn (I could not find the manor house (gut)).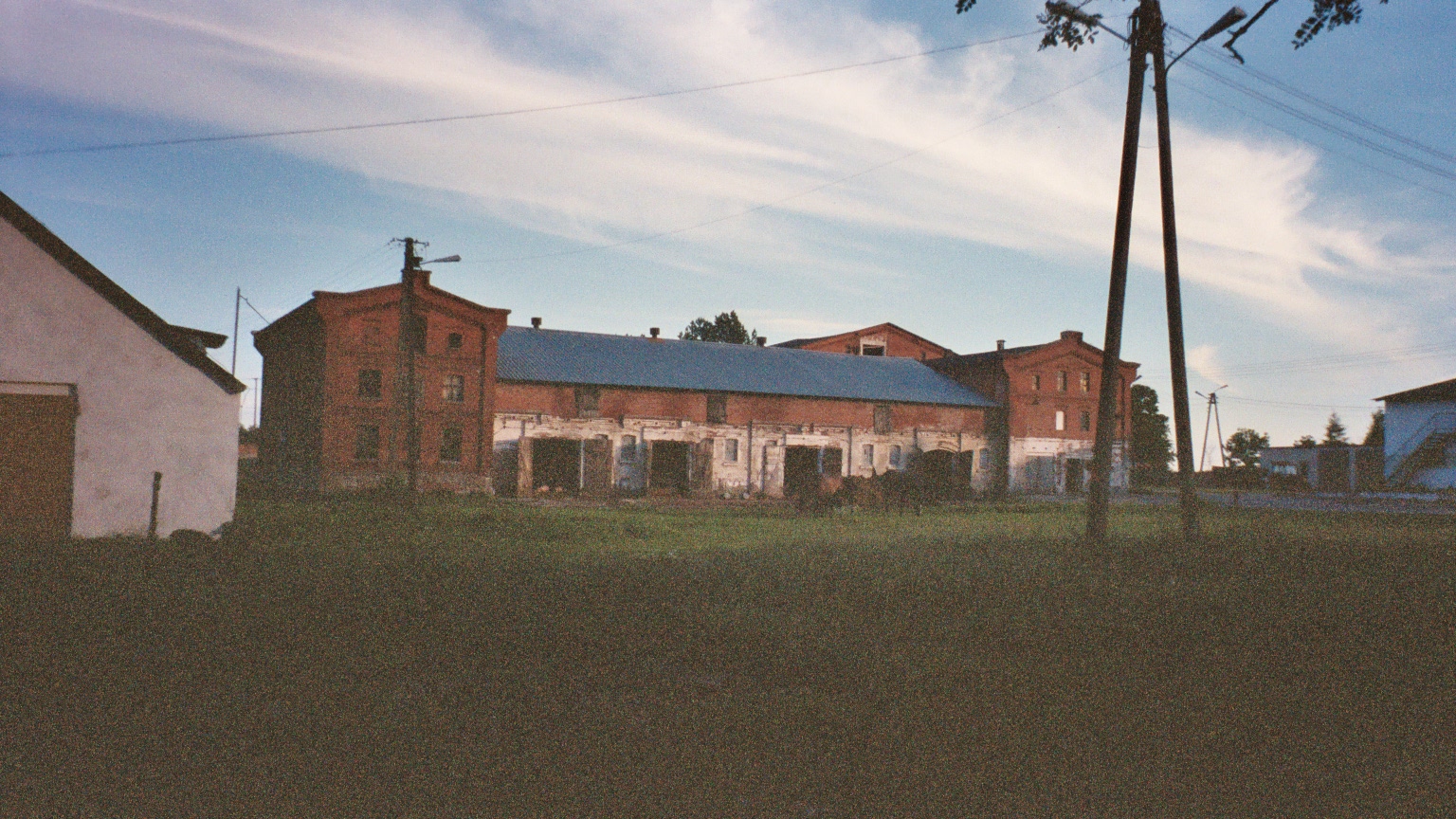 and a map of the village including the old estate: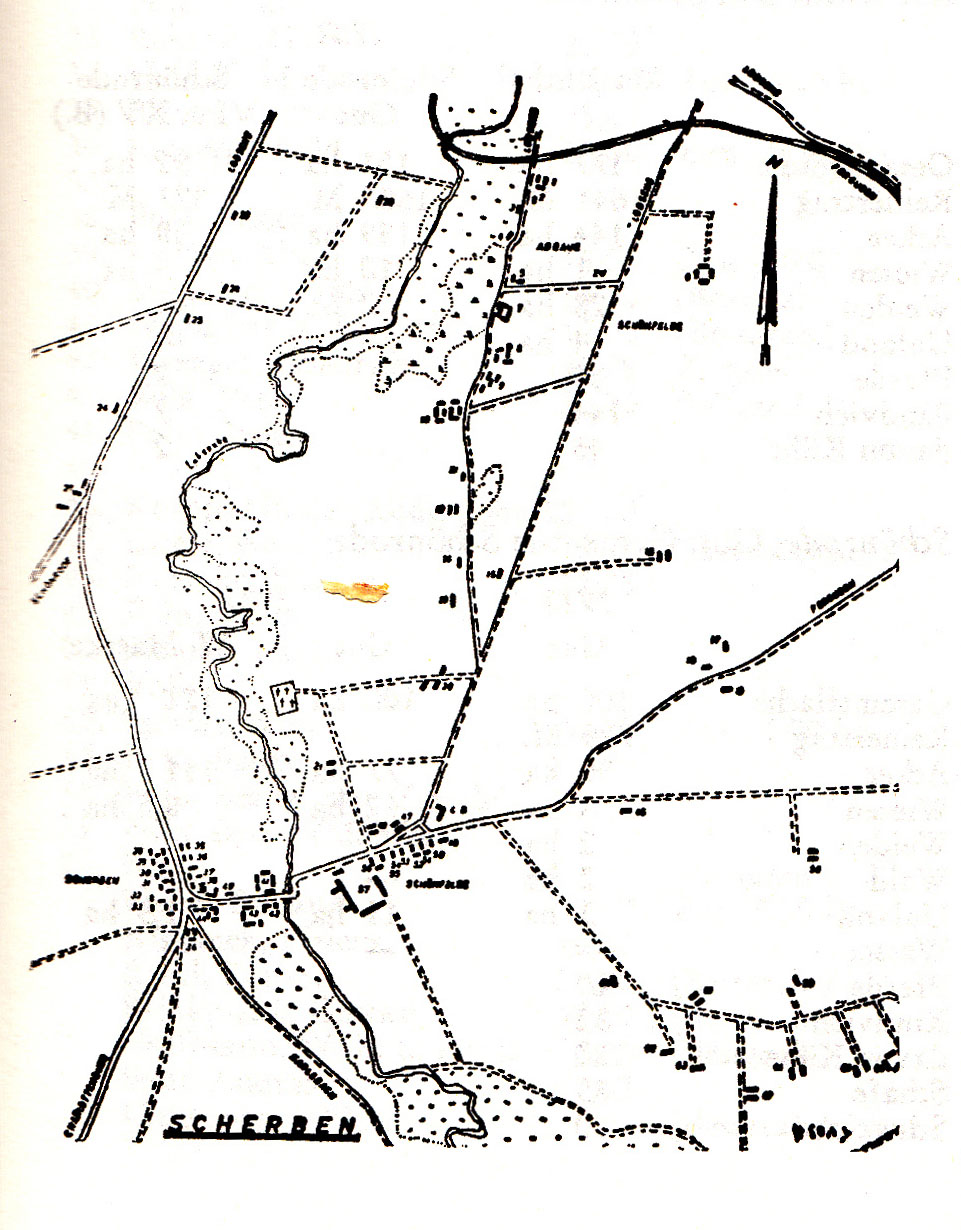 Here is a map of the area including Szczerbin:
(Click the map to blow it up)
Click here to go to other West Prussia Villages.
Please send any queries to Bill Remus at
September 18, 2006