Wieszczyce (Festnitz), Kreis Tuchel, West Prussia
Wieszczyce is a manorial village in Kreis Tuchel. This village is important to me as it was one of the earliest villages in Kreis Tuchel to hire German workers (most of whom settled in the area and lived there for generations).
Jacob Klawitter and his son Adam Klawitter lived here and managed this estate at various times. I am interested in this village as Adam Klawitter's granddaughter Agnes moved to Ceksyn, married Peter Remus, and had many children. Click here for this Klawritter family genealogy.
The pictures following show the location of the old estate house (gut), the manorial farm barns, and the street where the workers lived: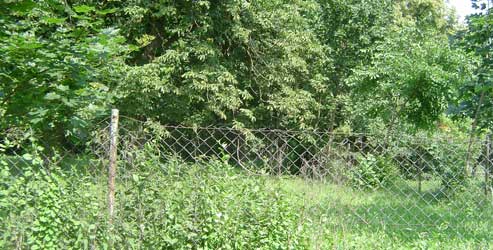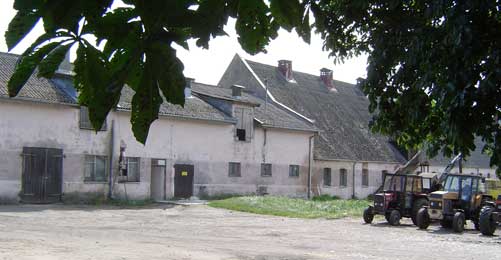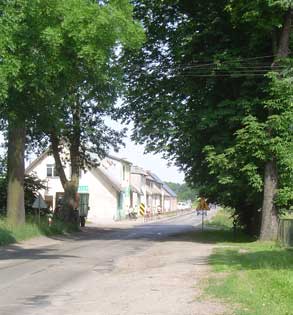 Here is a modern map showing the location of this village near the top: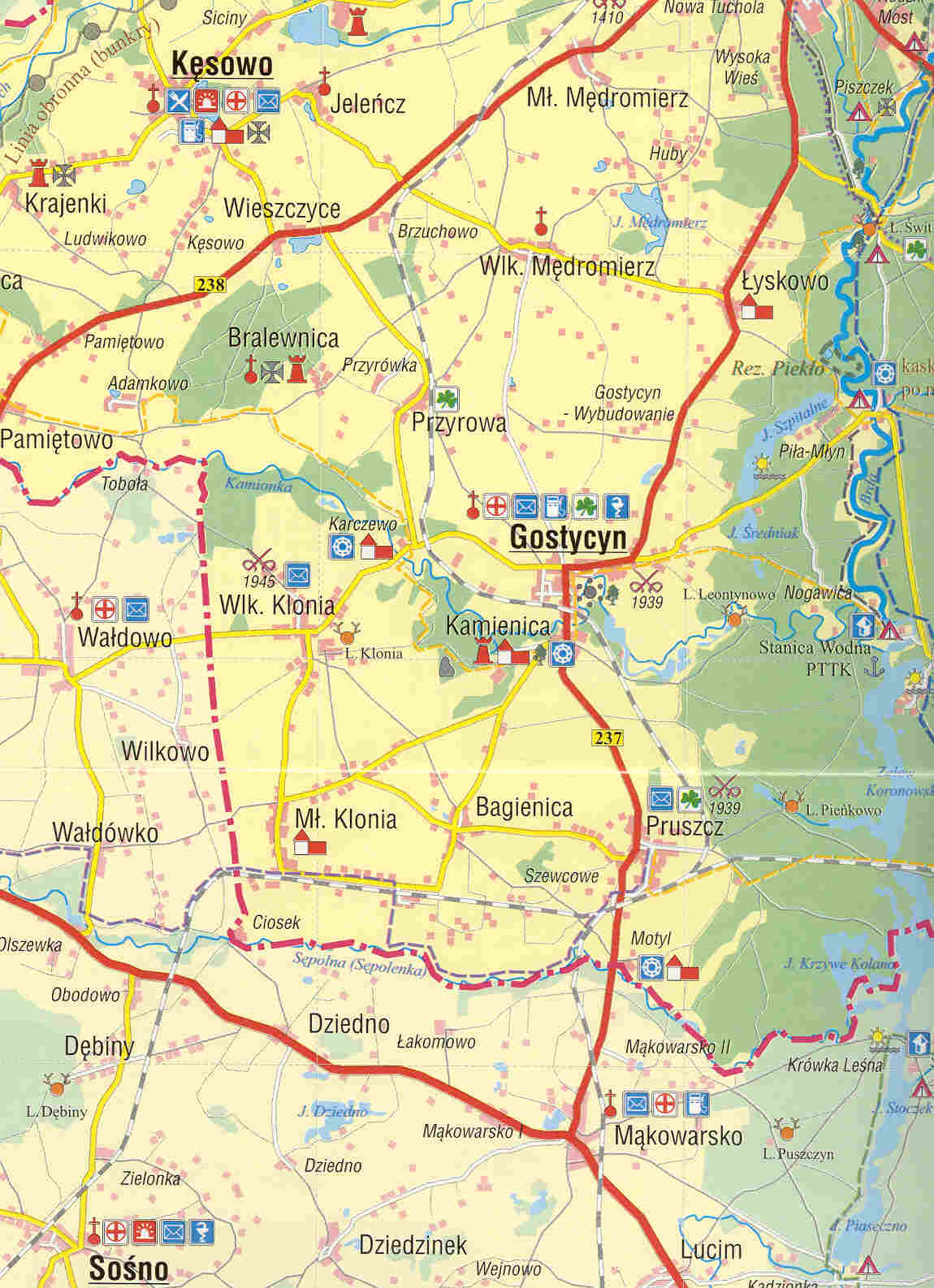 Click here to go to other West Prussia Villages.
Please send any queries to Bill Remus at
September 17, 2007