Polish Cekcyn (Cekzin), Kreis Tuchel, West Prussia
This church in this village served many other area villages such as Plazowo, Teolog, Krumstadt, and Alt Summin where Remus family members lived. The village contained the Peter Remus and Agnes Klawiter family; click here for more on the Klawiter side. Following is a picture of the village from the lake with the church in the background.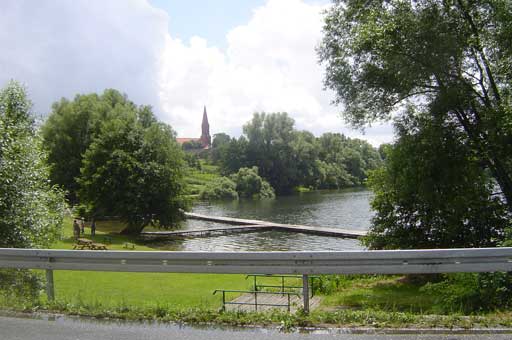 And following is a closer picture of the church: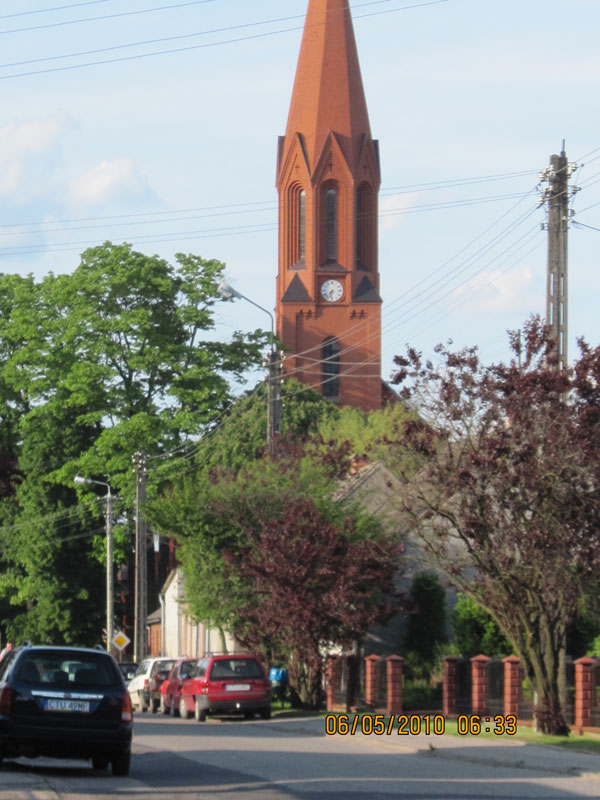 Jan Remus shown below with his family has lived in Cekcyn for many generations. His father Wladyslaw Remus family 28, grand father Michael Remus family 24, and great grandfather Johan Remus family 17 all lived here too. The next prior generation was Paul Remus family 6 in

Byslaw down the road. These are all descendents of Adam Remus family 1 of Skrznki in Kreis Schwetz and his son Christian family 2 of Bukowiec in Kreis Schwetz. All those family numbers are shown in the following genealogy. Click here for that family tree.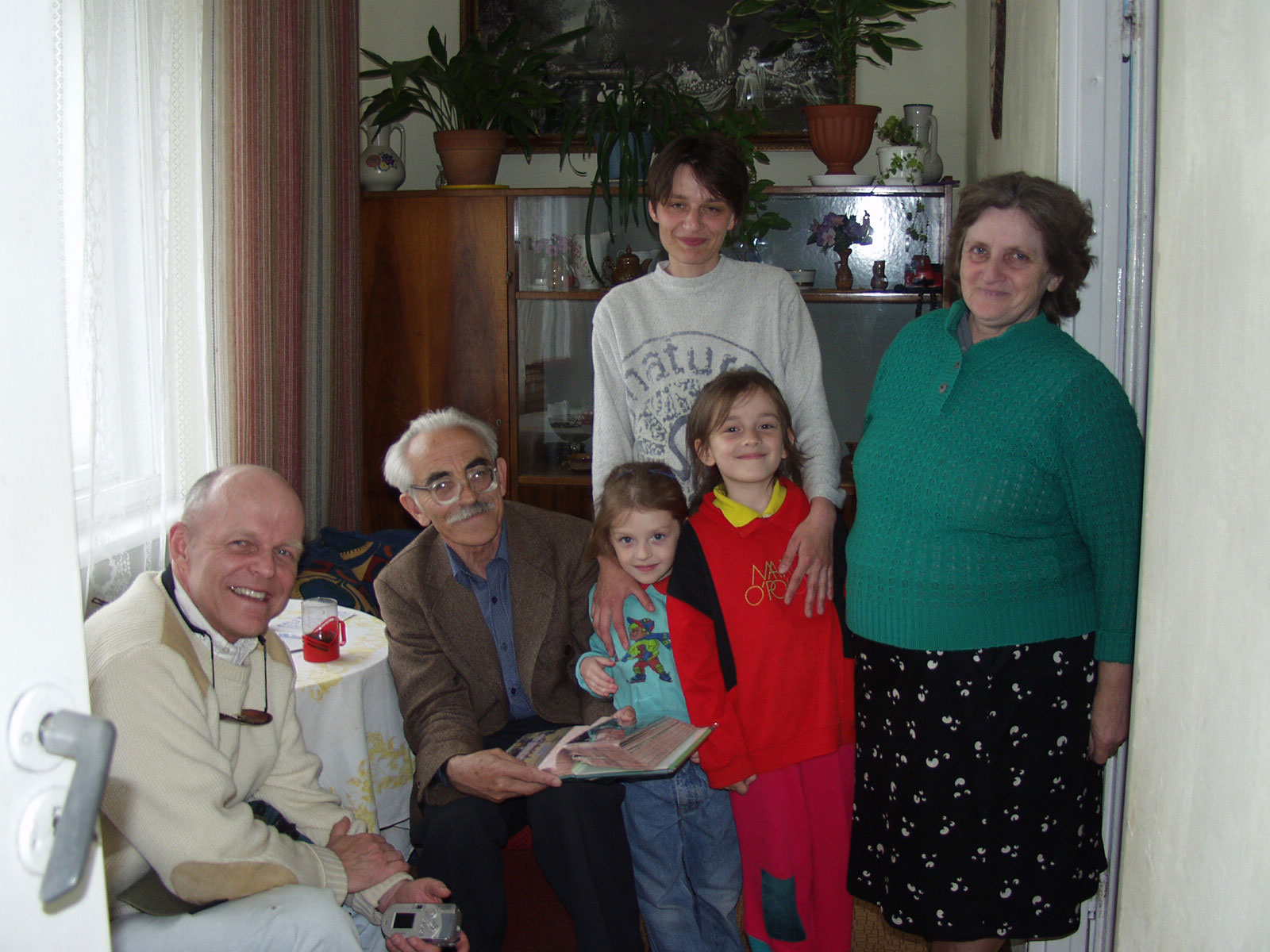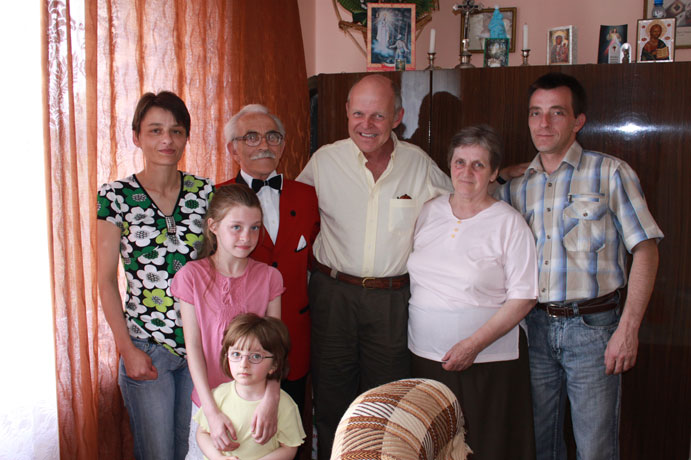 And here is a 1914 map of the area including the above mentioned villages: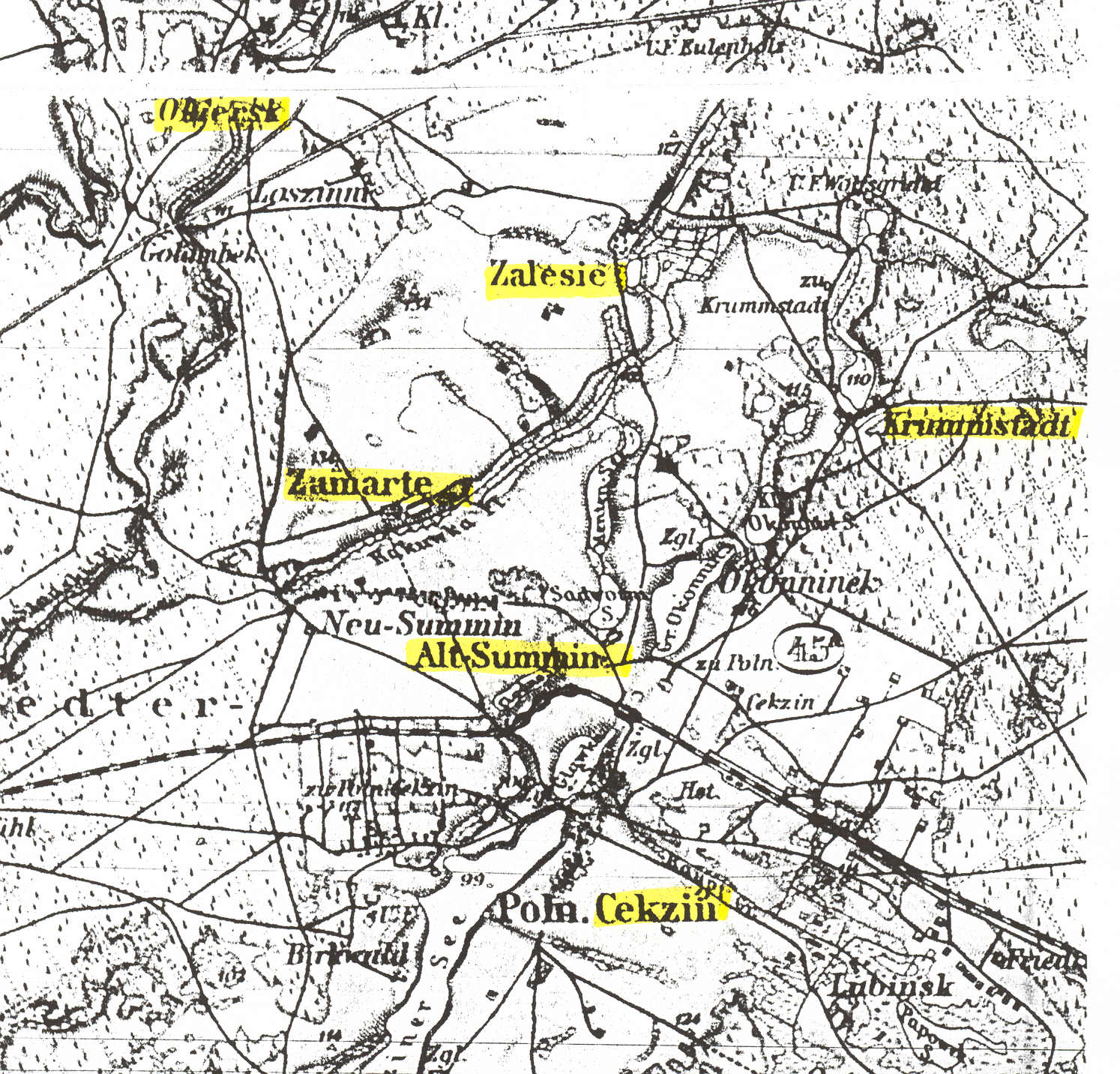 (Click the map to blow it up)
And here a 2002 detailed map of the village of Cekcyn: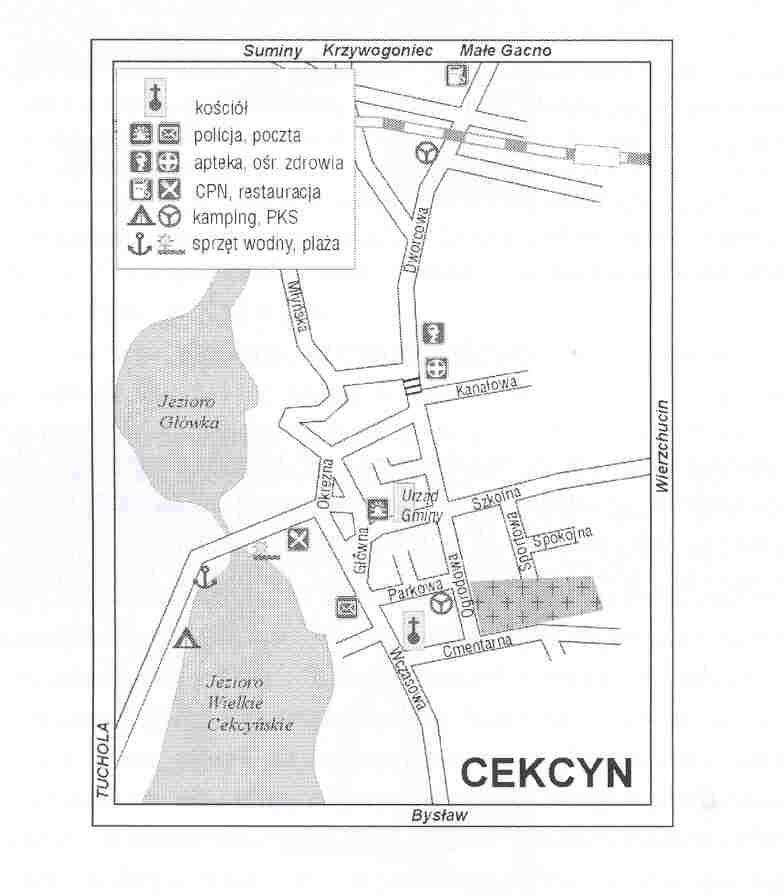 Click here to go to other West Prussia Villages.
Please send any queries to Bill Remus at
July 30, 2010