Skryznia (Sknki), Kreis Schwetz, West Prussia

The Jezewo church book contains some very early Remus family records; the West Prussia Land Census of 1772 also shows them in the village of Skryznia (Sknki).

Remus, Johan Skrzynka Schwetz 18113103#14 6042 2232 568

Living, with wife and one son and two daughters.

These descendent of Christoph Remus family members stayed in the area and resided particularly in Skryznia (Sknki) from at least the 1760's until this century.

Click here for that genealogy. Christoph's brother George settled in Belno. Their father Adam resided in Kranek near Skorcz in Kreis Schwetz when they were born. The major events in these families' lives were recorded at the Jezewo church.

Skryznia (Sknki) is located near a lake but on poor sandy soil. The village was primarily German farmers trying to work this poor land. Probably the initial Remus settlement here reflected the fact that they could own this land in spite of its poor quality.

Prior to the Second World War, there were 20 farms in the village but now there are only 4 farms. One Remus family continued to live here until the Second World War and apparently the head of household died in the war (he is remembered for his accordion playing). His family moved from the village. Following you see me with Monica and Basha who are members of the mayor of Skryznia (Sknki)ís family: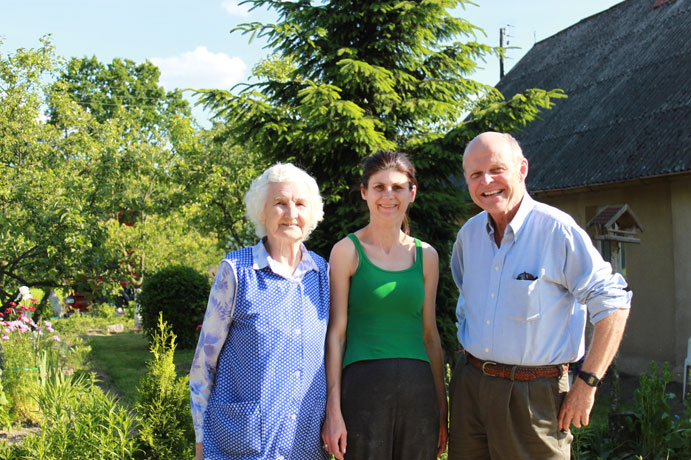 Here are some pictures of the sandy land and the nearby lake: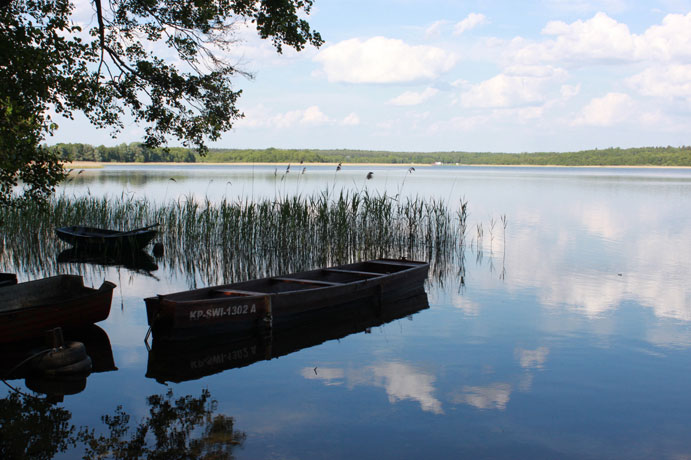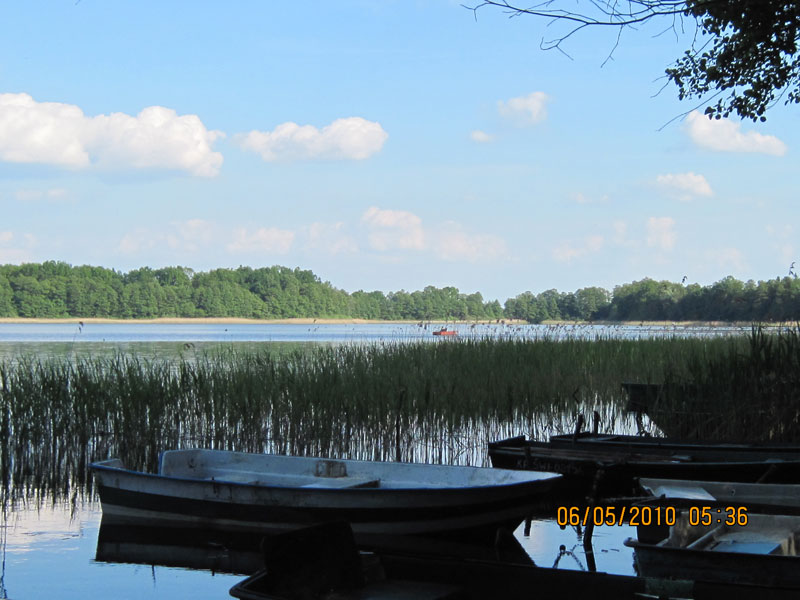 Click here to go to other villages.
Please send any queries to Bill Remus at
August 15, 2010