Jezewo, Kreis Schwetz, West Prussia

The Jezewo church book contains some very early Remus family records. The descendents of Christoph Remus lived in the village of

Skryznia (Sknki) in this parish and the descendents of Simon Remus lived in Belno in this parish. These Remus family members stay in the area and resided particularly in Belno and Skryznia (Sknki) until this century. Their father Adam Remus initially resided in Gross Bukowitz but moved to Schwarzwald (Czarylas) towards the end of his life. The following picture is of a 1994 gravestone for Adam Rejmus of this parish (Polish often adds j to Remus for correct pronunciation purposes).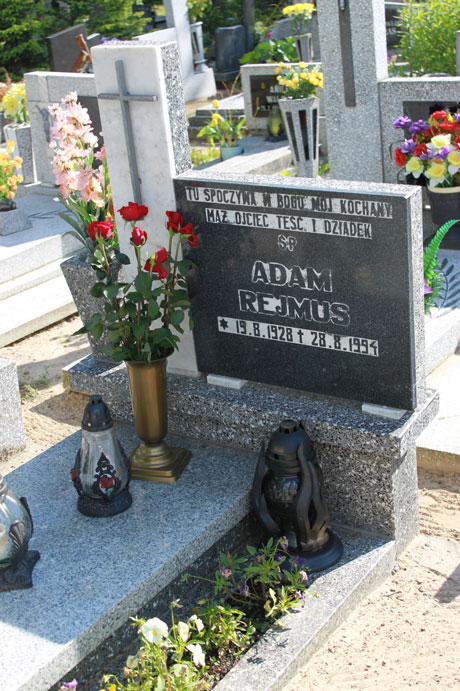 Jezewo is located near a fine village on good soil. The village enters the records in 917 when St Adalbert stops here on his way to convert the heathen Prusi people then located in modern Lithuania. The village was granted to the Catholic Church in 12th century. At some point it was converted to a manorial farm and owned by the Wolshlegier family.
The residents attended village church. It was built in 1230 and rebuilt often but the font, alter, pulpit, and many other items in the church date back to the earlier church. Here are pictures of the lovely current church: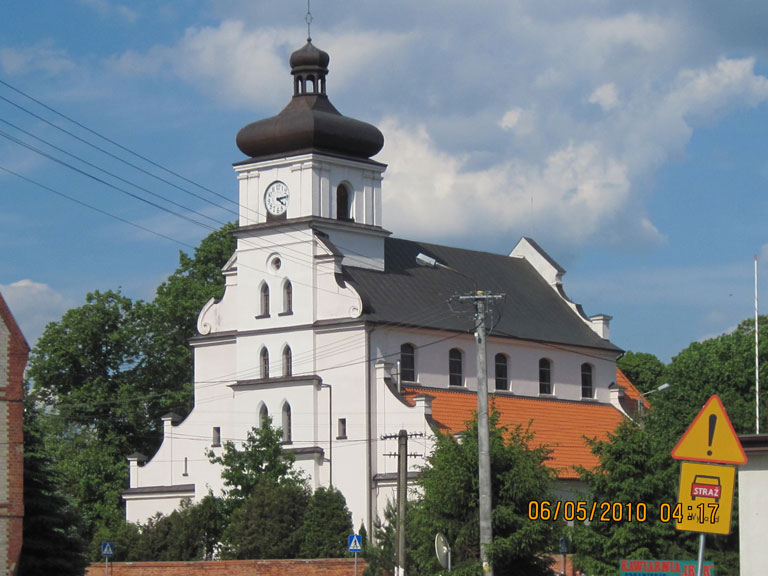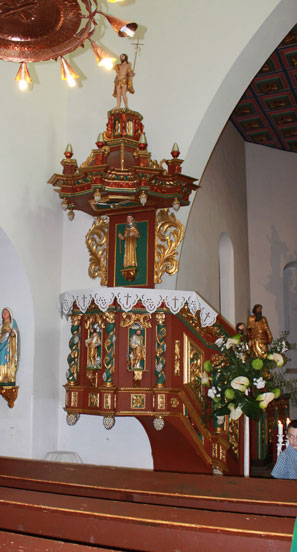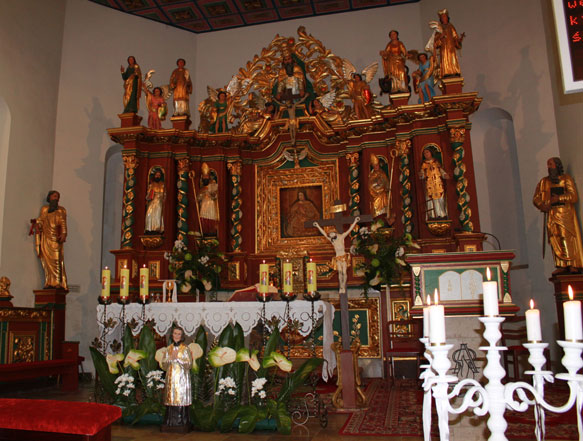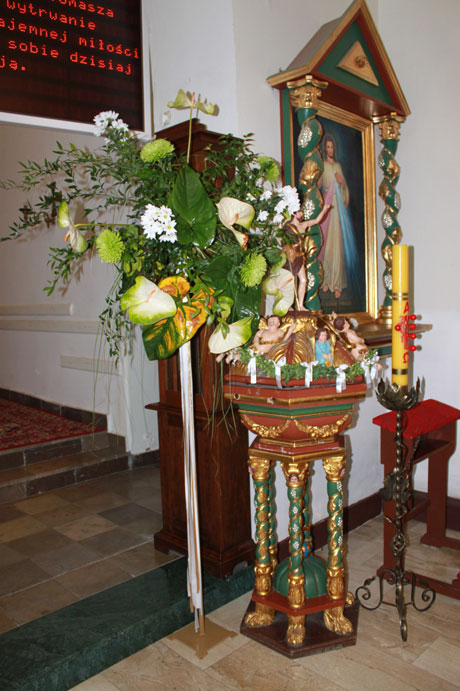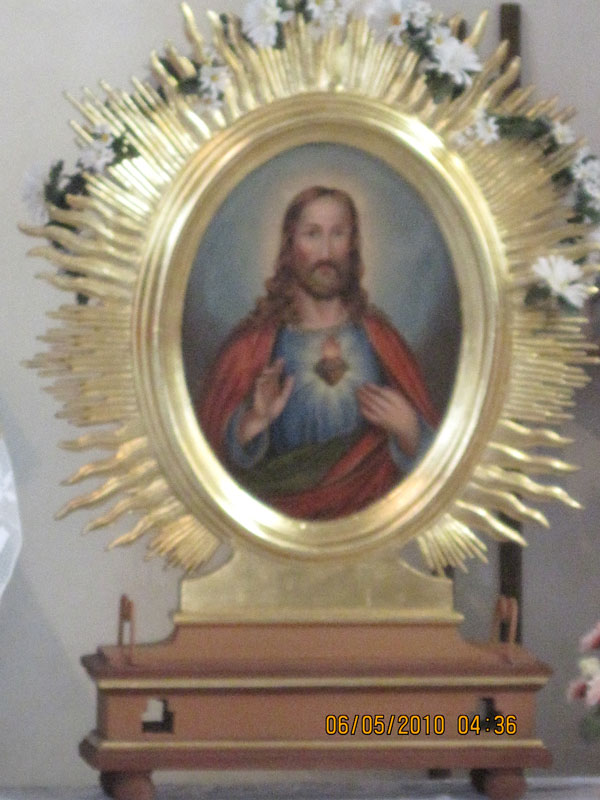 Click here to go to other villages.
Please send any queries to Bill Remus at
August 15, 2010