Schwarzwald (Czarnylas), Kreis Preuss Stargard, West Prussia

Czarnylas is a

manorial farm near Skorcz. It dates back to 1352 and is recorded as the property of nobility. It still contains the estate house (gut) and the barns. The farm now appears to be a commercial venture.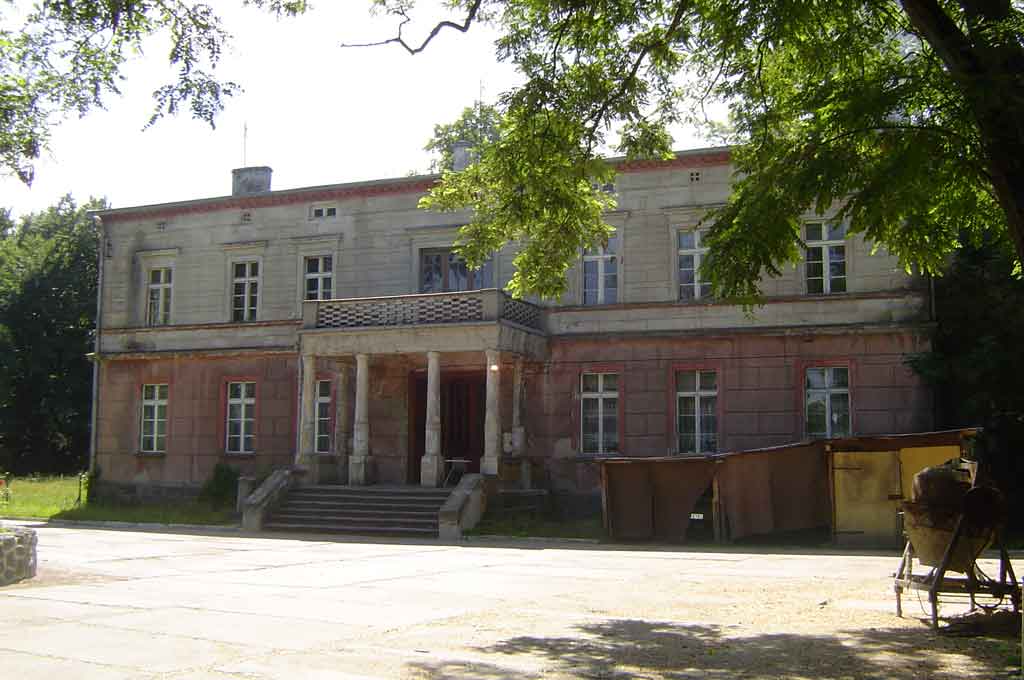 The church dates back to the 14th century but only a wall from that early church remains. That wall is part of the church shown in this panoramic picture: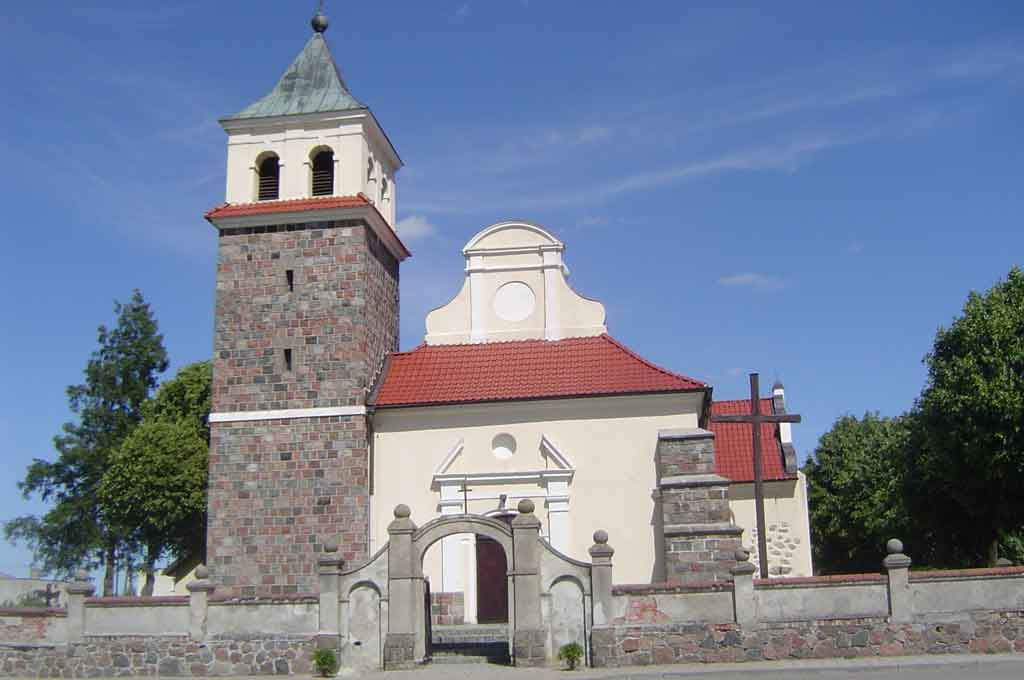 My interest in this village stems from my interest in the Remus families that resided here. Their residence here goes back to Adam Remus who lived in

Gross Bukowitz and whose grandsons Michael and Johan Remus lived and procreated here in Czarnylas from around 1800. Click here for that genealogy. Two other sons of Adam, Christoph and Simon Remus, moved on to Jezewo parish and settled in Skryznia and Belno respectively.

Here is a map of the area: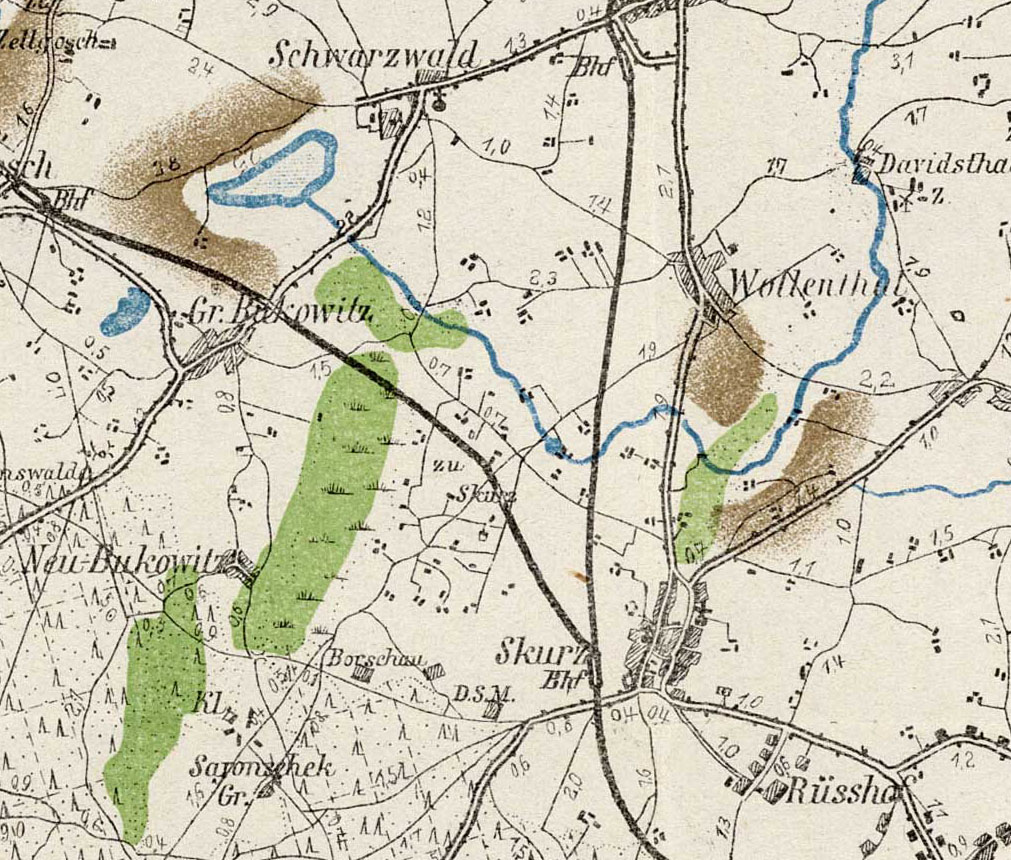 Click here to go to other villages.
Please send any queries to Bill Remus at
September 30, 2010