Krummstadt (Krzywogoniec), Kreis Tuchel, West Prussia

Krummstadt was another of the early villages in Kries Tuchel inhabited by descendents of Michael Remus One of

Pollnitz in the early 1800's. The descendents initially lived in Okiersk and then some families settled here (including the George Hass and Martin Hass families). Click here for the descendents of Michael Remus One of Pollnitz including the Remus families in this village. The Georg Hass and Catherine Remus family is shown as family 11.

The present village is more of a holiday resort on a pretty lake. There are very few old buildings and those one finds are renovated. So here is a picture from the village looking at the lake: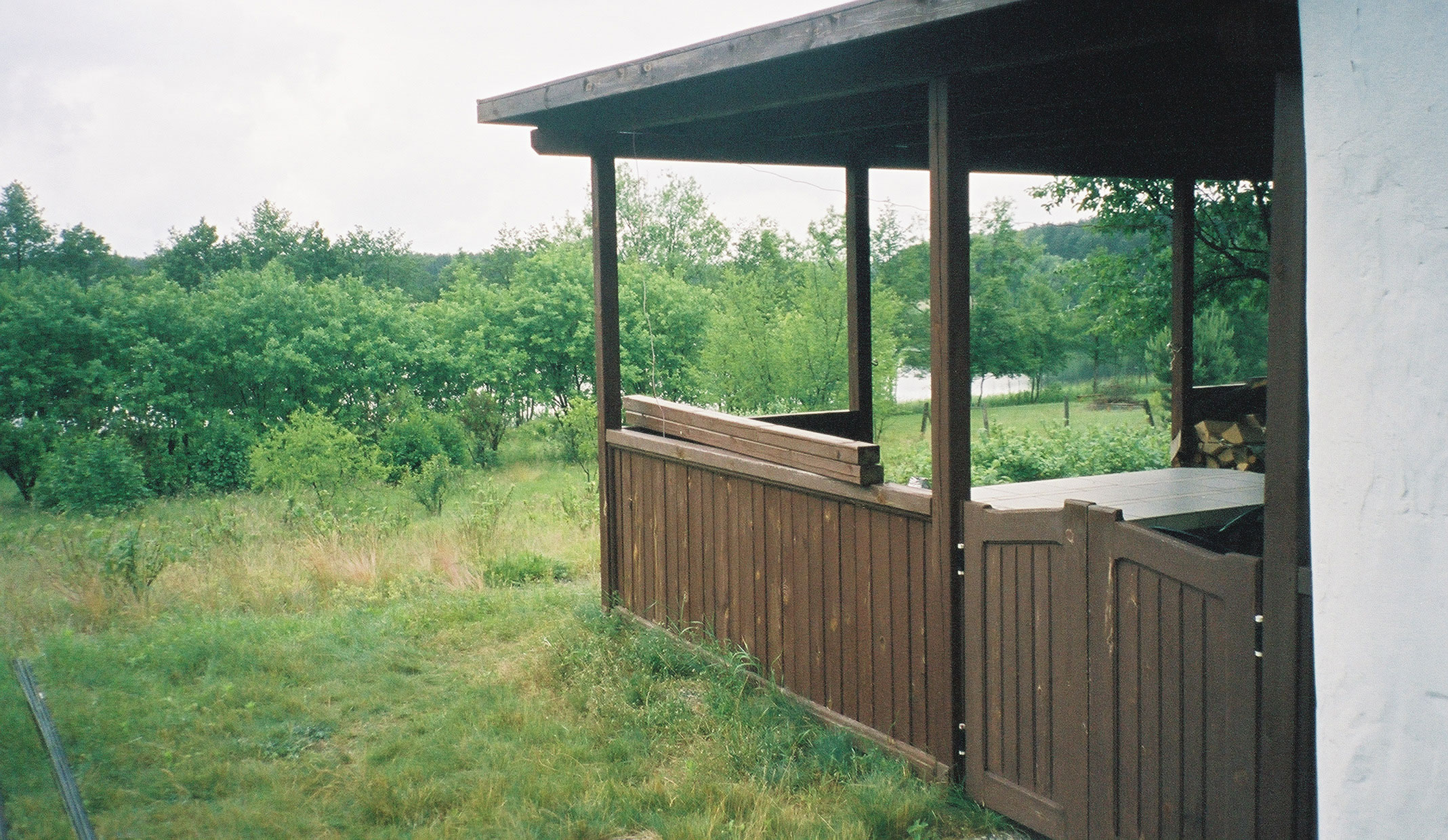 Here is a 1914 map with Krumstadt shown in the midst of Remus villages: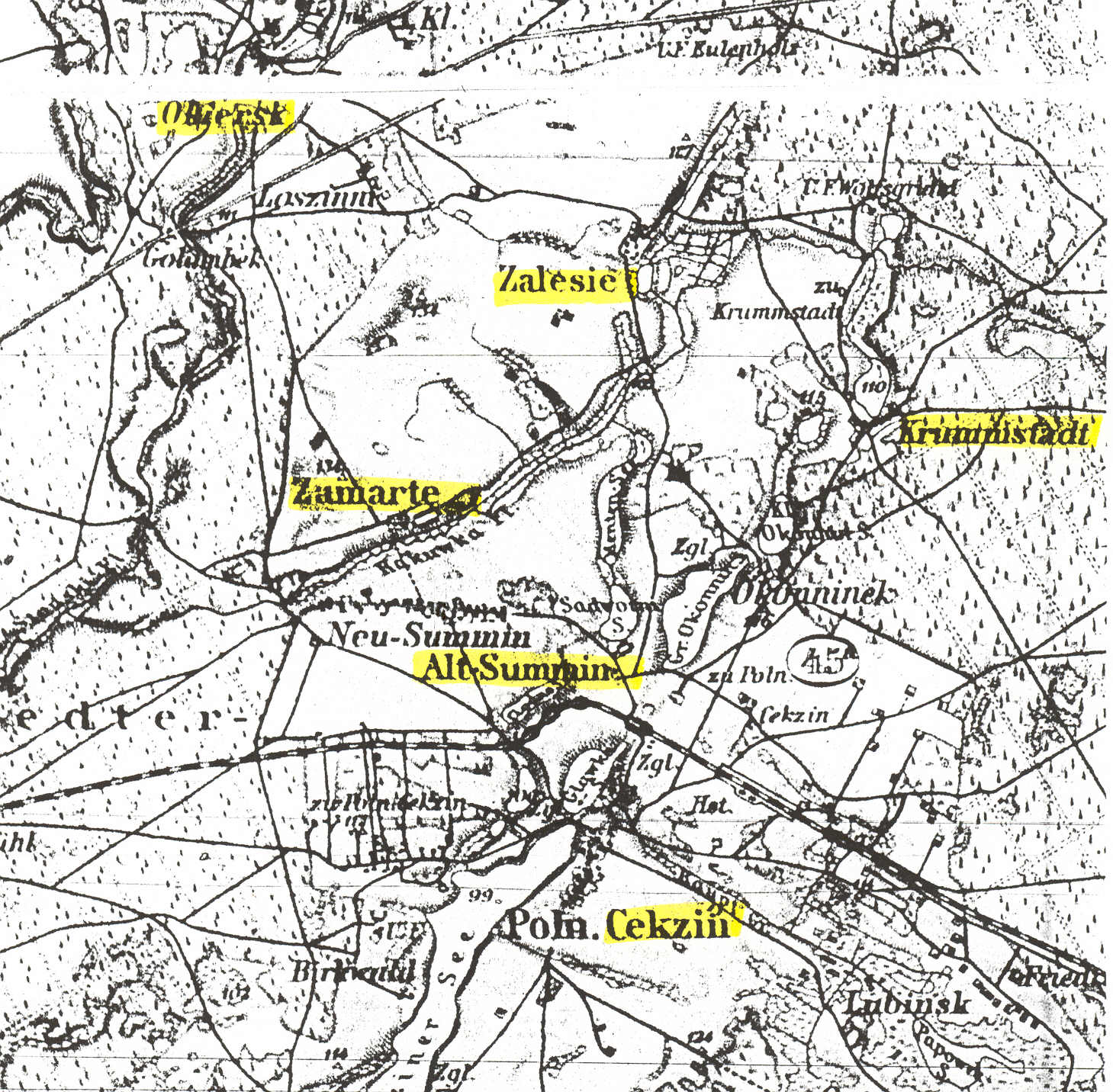 (Click the map to blow it up)
Click here to go to other West Prussia Villages.
Please send any queries to Bill Remus at
February 12, 2010