Gross and Klein Konarczyn (Konarzyny), Kreis Schlochau, West Prussia
Gross and Klein Konarczyn of Kreis Schlochau are small villages near Pollnitz. Michael Remus #1 of Pollnitz lived in Gross Konarczyn circa 1740 after he married Elisabeth and before his father died in 1742; he then moved back to Pollnitz.
These villages were both manorial villages associated with Polish nobility although there were also free farmers too. The villages go back to a grant to the Konarski family in 1326 - although there was already a church in that village in 1326. The church you see below is built on that site and dates from 1731. The village school dates from 1629.
The next three pictures show the manor house (gut) and two very large barns. The proceeding clickable manorial village link tells you more about these kinds of villages.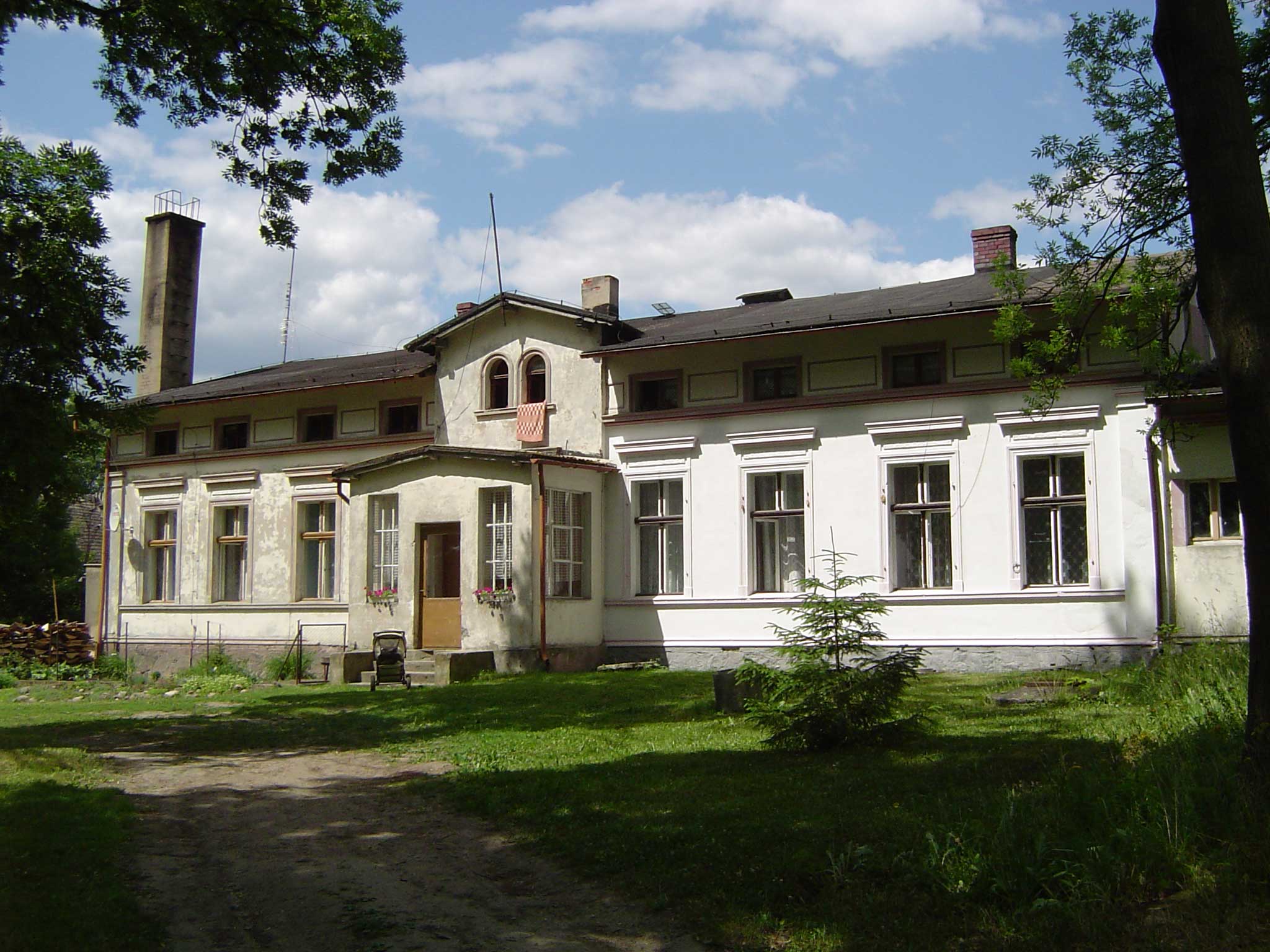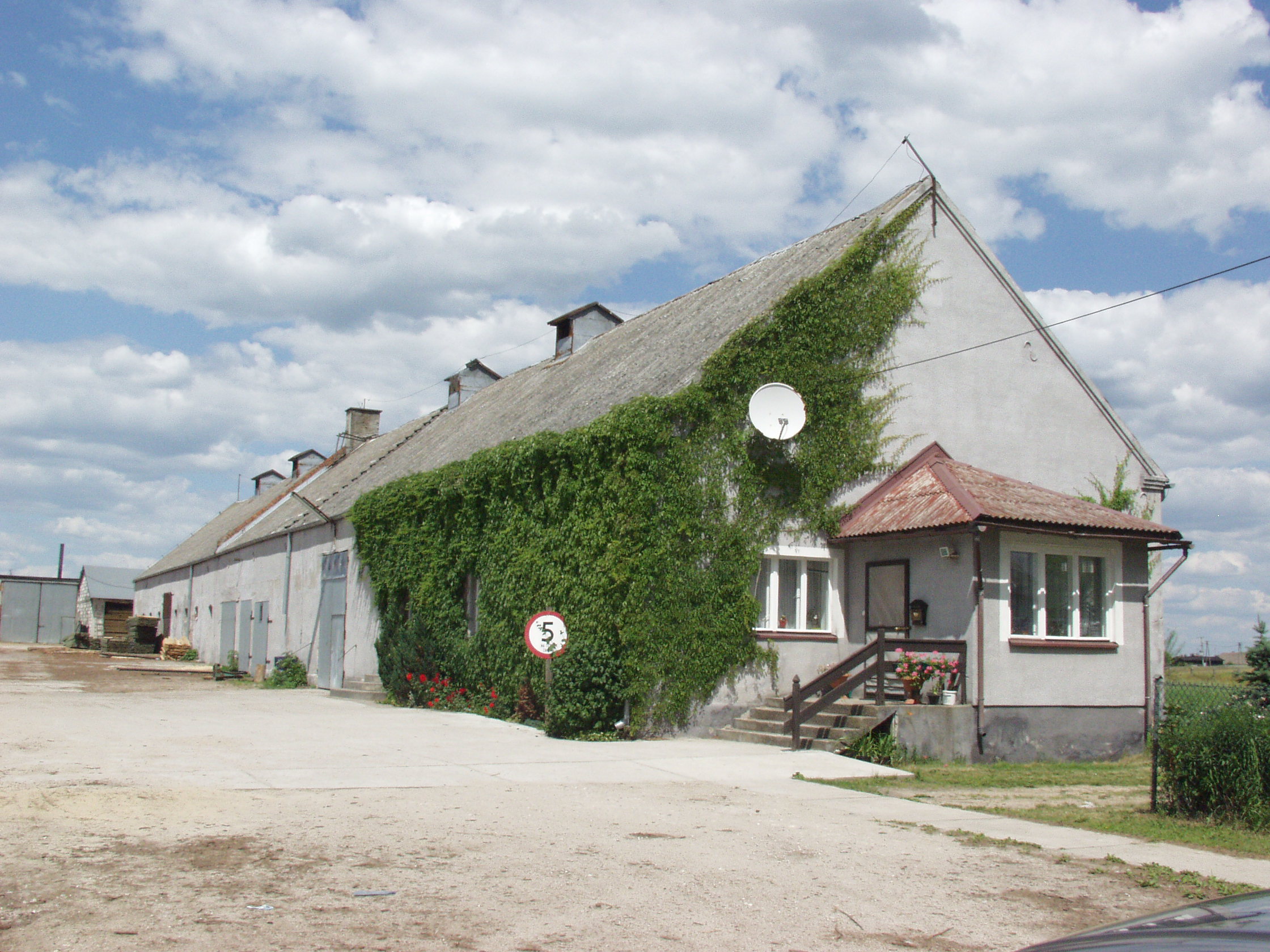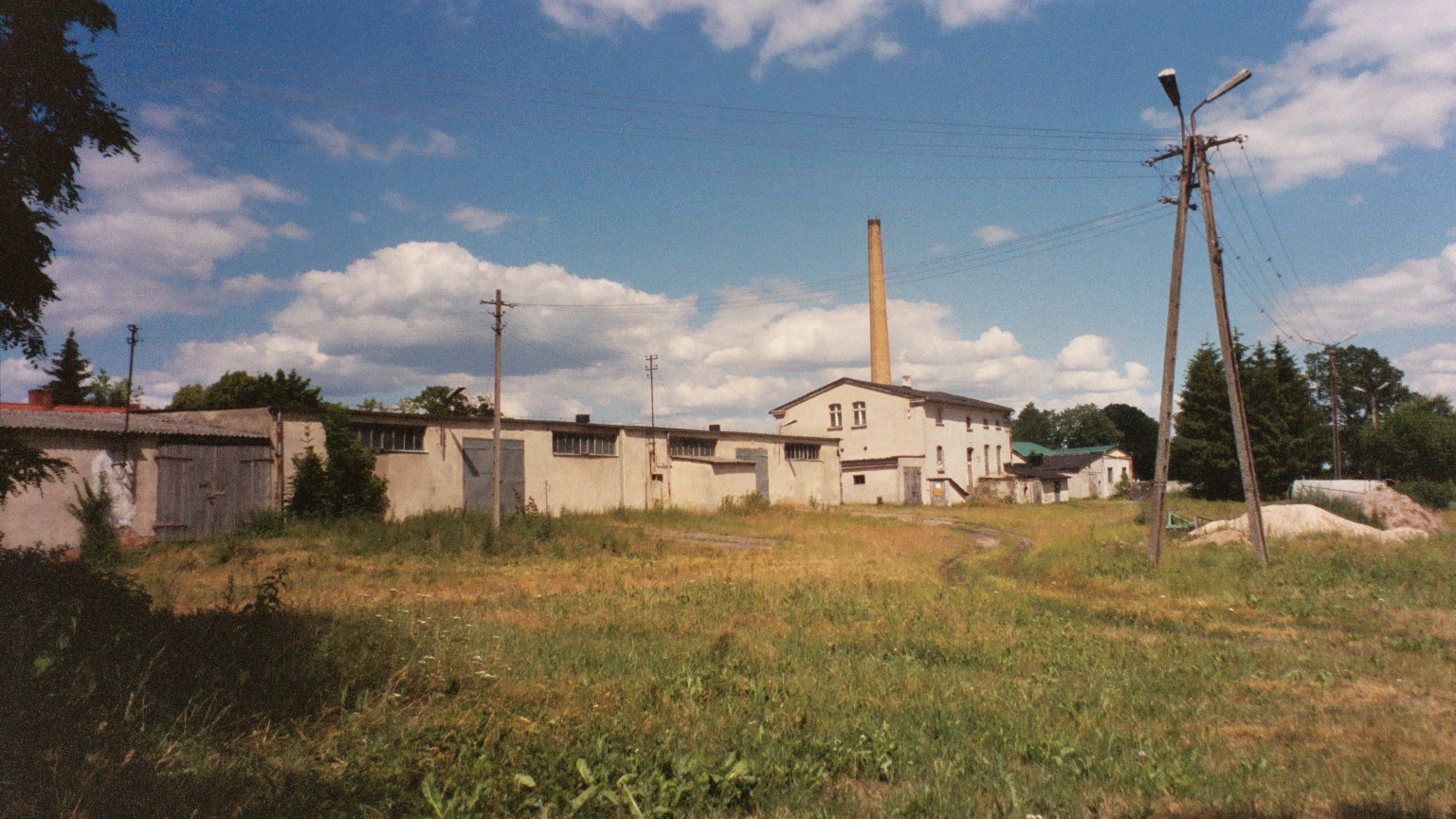 The center of any village is its church. So here are pictures of the exterior of the church and of its altar: The altar picture is courtesy of Paul Sternberg paulsternberg@msn.com.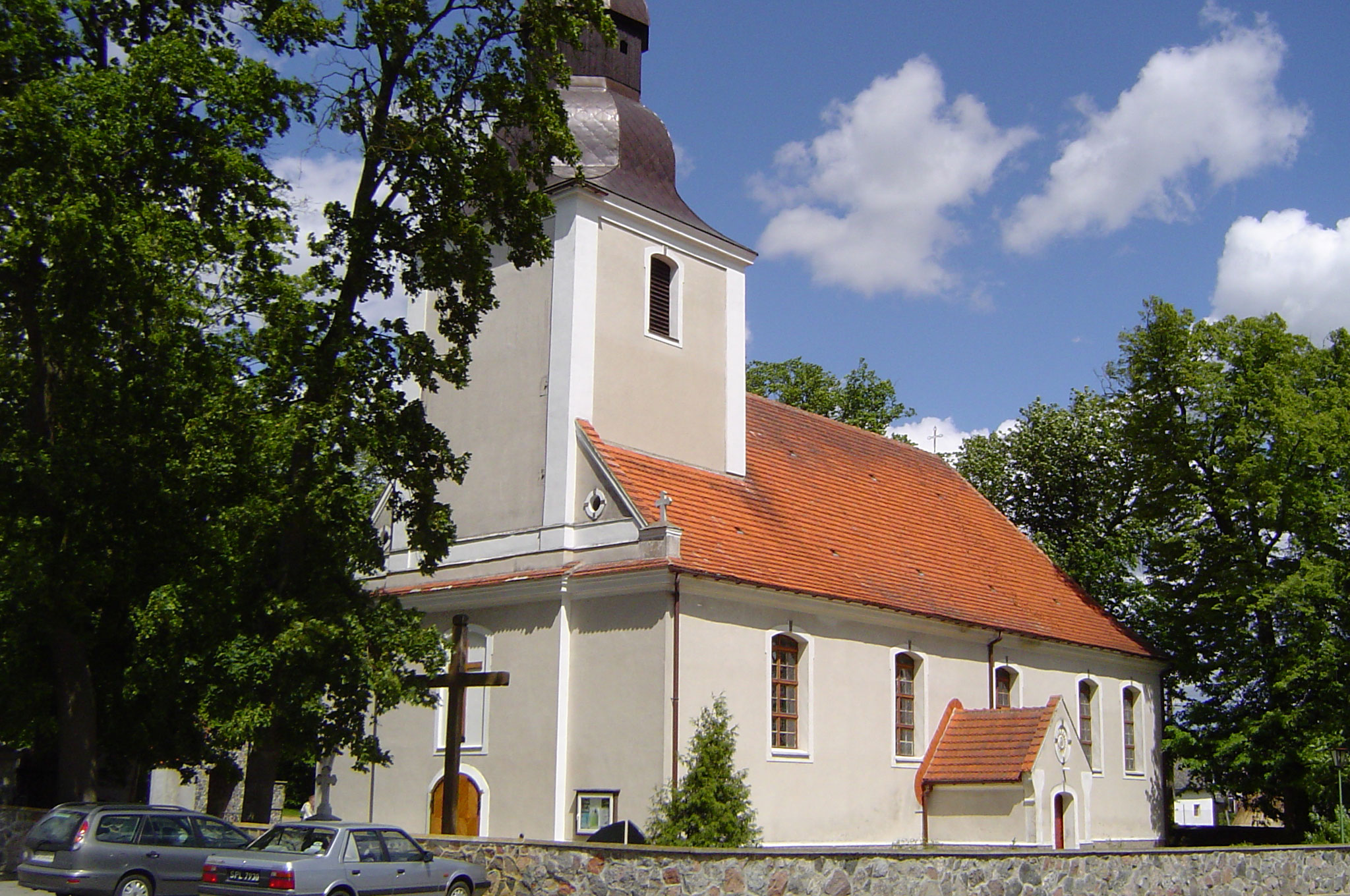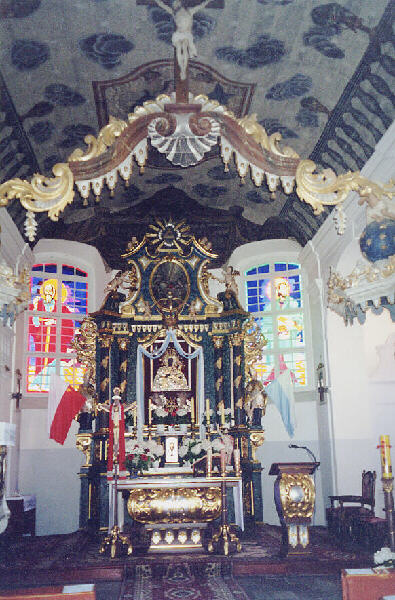 There is an old cottage beside the church. The grandparents of Joachim Y Zylka joachim.y.zylka@aexp.com (note Joachim's email is now out of date) once lived in this cottage; other members of his family still live nearby. This cottage is now a museum of village life.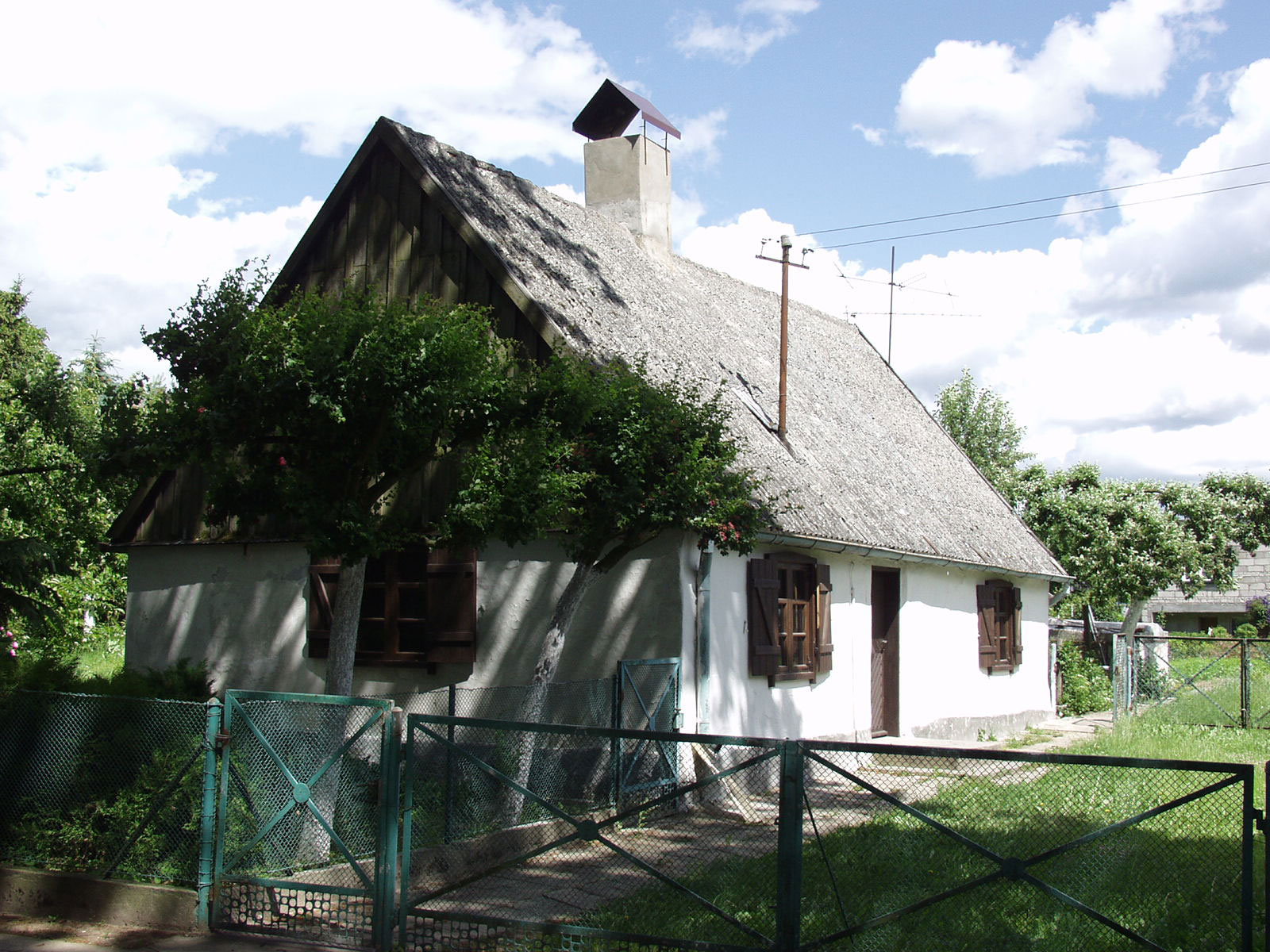 Behind the church was the old village market platz. Here is a picture of that site: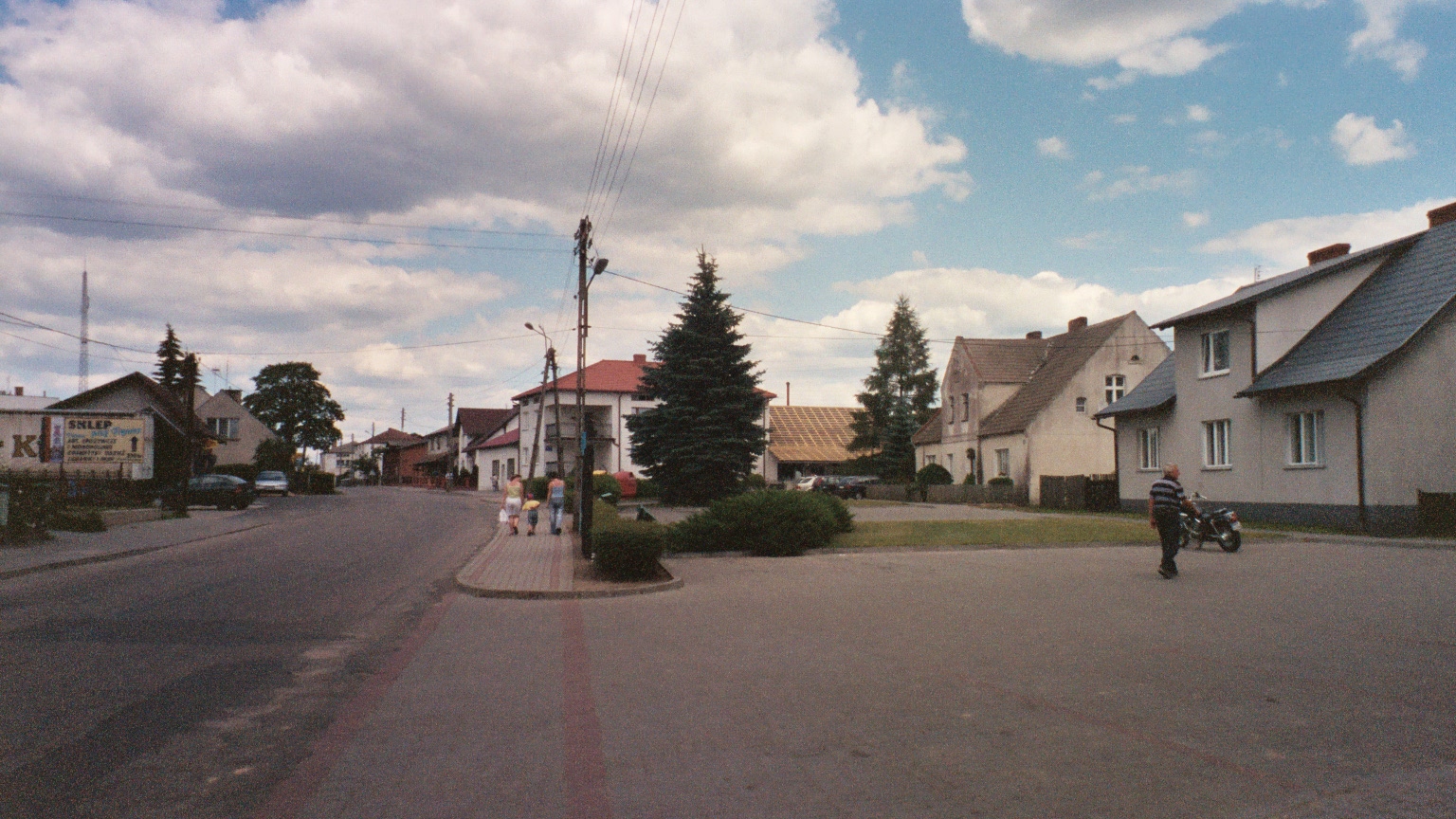 Bernd Reddies ibereddies@t-online.de kindly provided a copy of this 1919 postcard of his grandparentís home and shop in Gross Konarszyn:
<![if !vml]>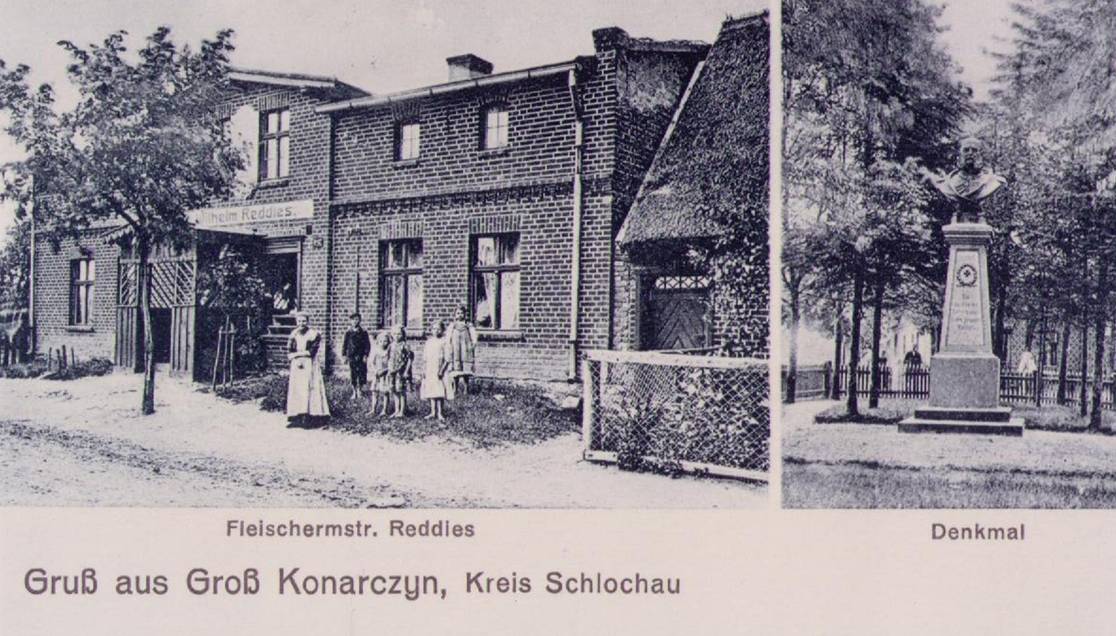 <![endif]>
Here is an 1850 map of the village and area showing both the Gross and Klein Konarszyn manor houses (gut):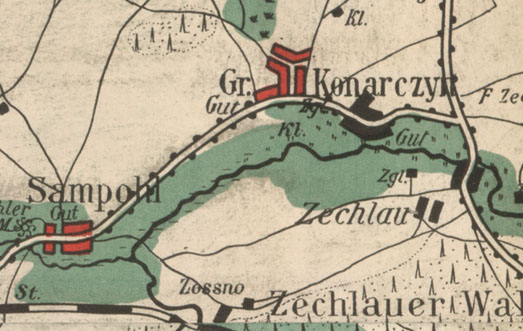 (Click the map to blow it up)
It is likely that when Gross Konarszyn became too large it was necessary to create a second manor house and village (namely, Klein Konarszyn). Here is a picture of that manor house (gut).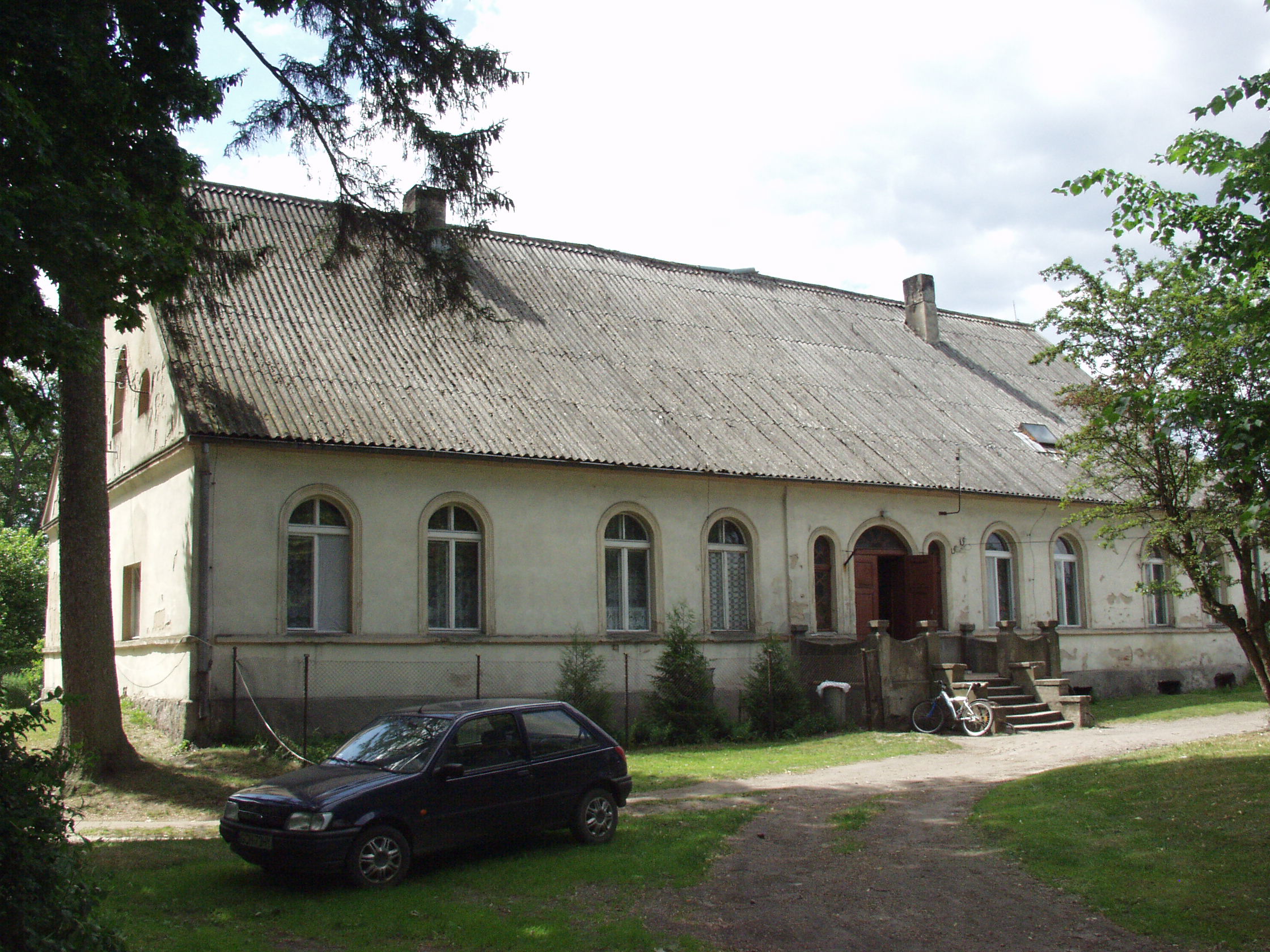 Website http://home.foni.net/~adelsforschung2/preuss.htm lists the Polish Nobility in many Polish villages. For Gross and Klein Konarszyn, they list nobles v.Tucholka, Drogoslaw v.Skorzewski, and v.Czapski.
Paul Sternberg is interested in the Nehring family associated with this village. Lars Severin l.severin@web.de is interested in the Lentz family of this village. Don Semon dsemon2886@msn.com is interested in the Zabinski, Piechowski and Chelmowski families.
Click here to go to other West Prussia Villages.
Please send any queries to Bill Remus at
September 18, 2006