Parlin near Labischen, Kreis Mogilno, Posen

Parlin is a pretty village south of

Labischen and north of Mogilno. Here is a picture of the village at sunset: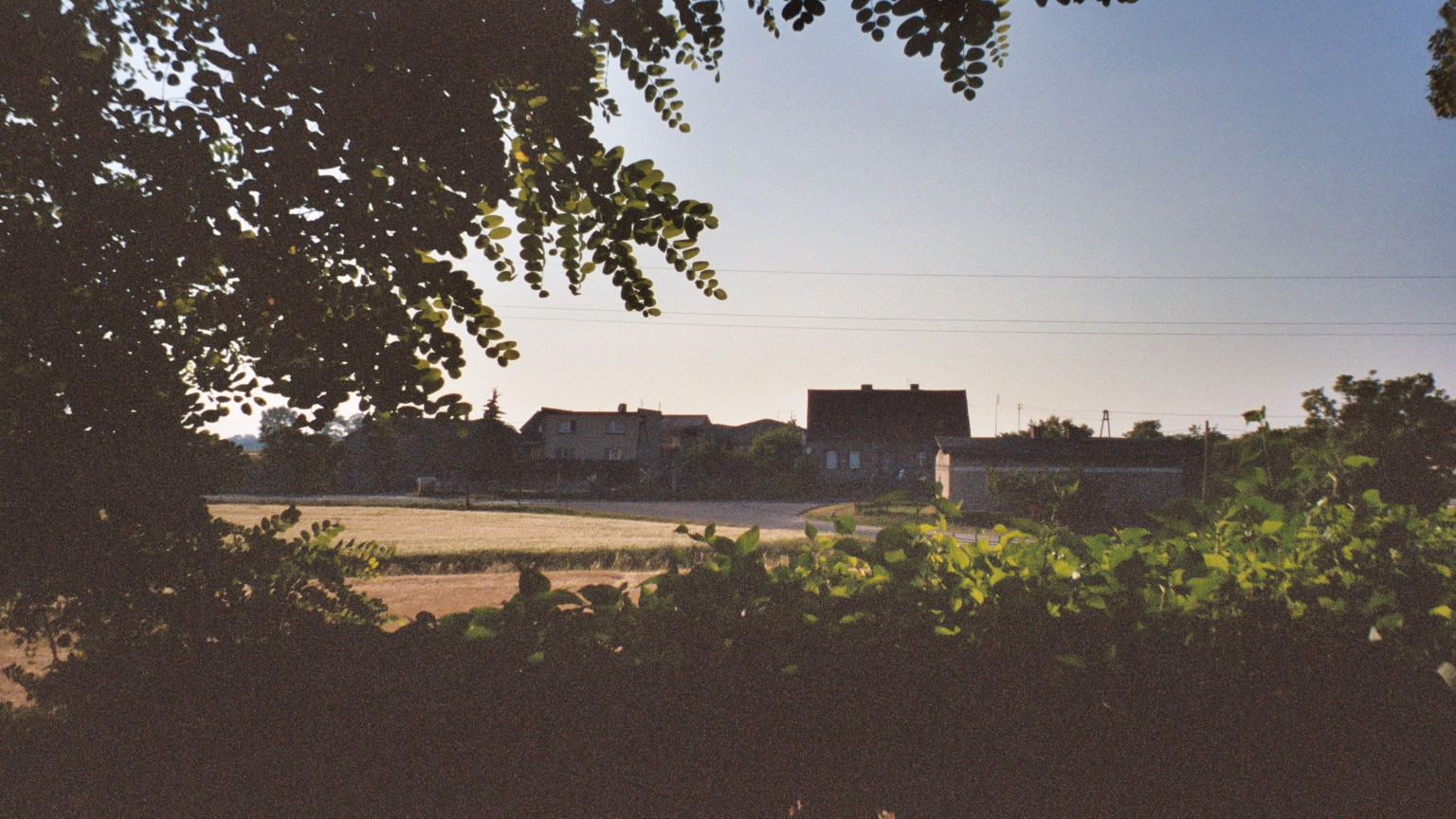 My interest in this village results from the appearance of Andreas Bidermann at the church in Parlin. Here is a picture of this church: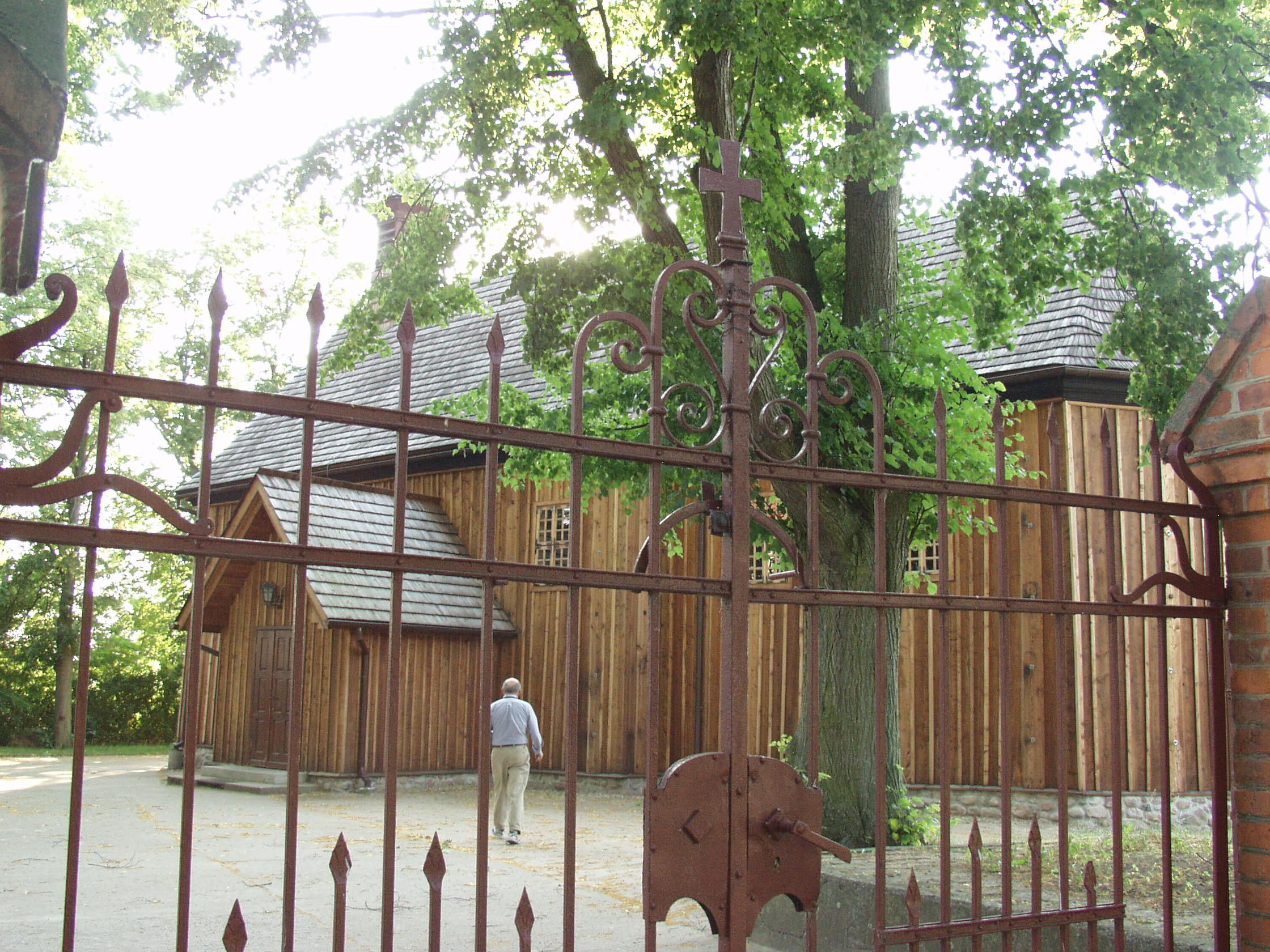 The church record links Andreas Bidermann back to Brittheim near Stutgardt in Wurtemburg. This record is shown here: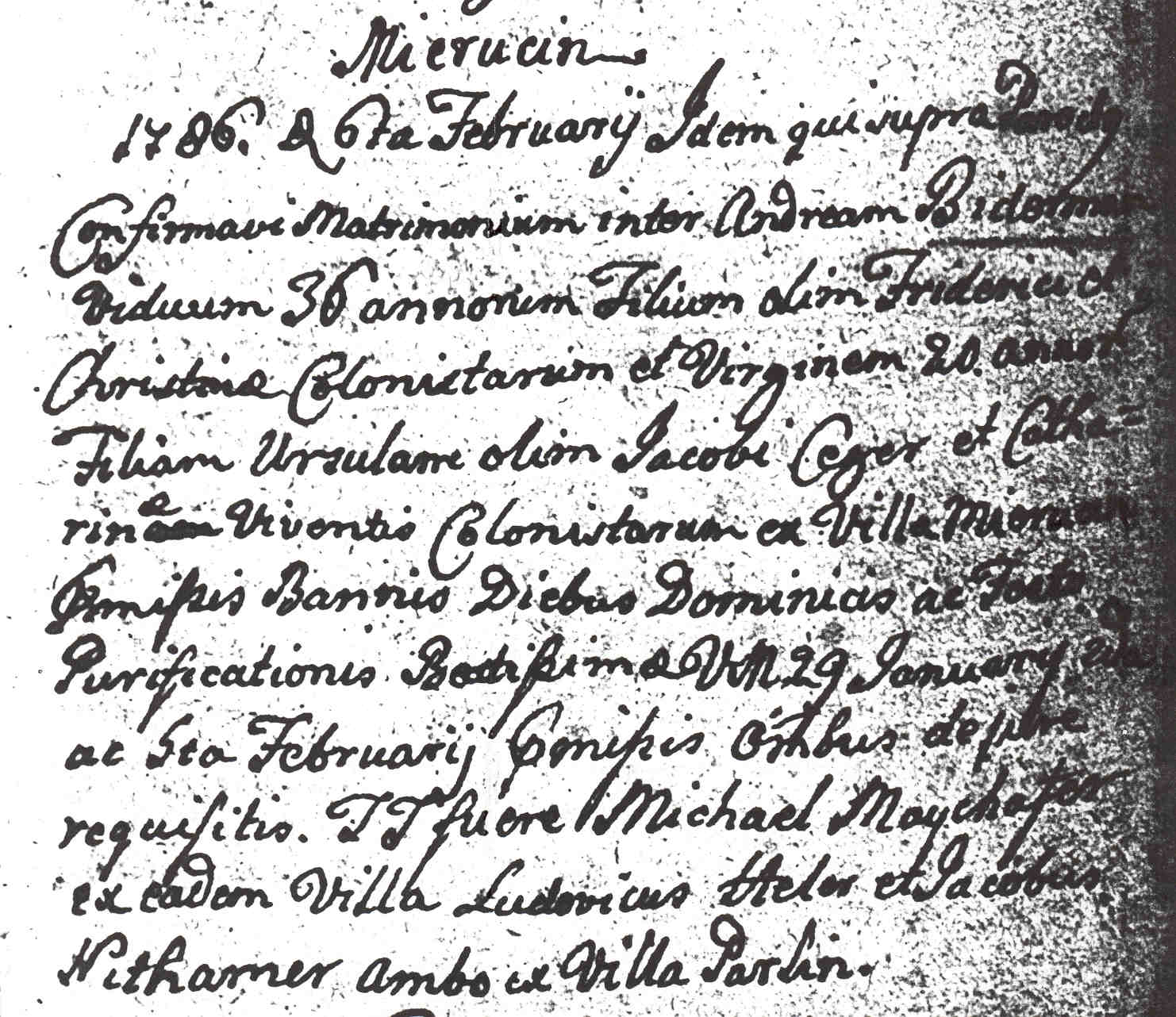 Andreas had come at the invitation of the Prussian government to farm. He and his descendents lived in nearby

Mierucin (just to the right of Kaiserfelde and slightly off the map) until they chose to migrate to Volhynia; ultimately they ended up in Leduc near Edmonton, Alberta, Canada.

Here is a map showing this village and the area: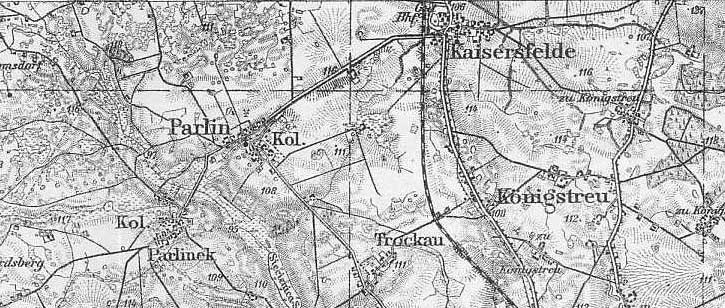 Click here for a list of what web pages are here about the Netze area.
Click here to go to other villages.
Please send any queries to Bill Remus at
October 8, 2010