Carl Lundgren and Sophia Carlson in Morris MN

Carl Lundgren and family arrived from

Madelia in Morris, Stevens County, MN before 1899. His motivation may have been the good wheat farming lands there or might have been the opportunity to develop real estate the village of Morris. Others had similarly developed real estate in Madelia so he may have learned the procedures there. The main business of people in this village on the Great American Plains is wheat farming.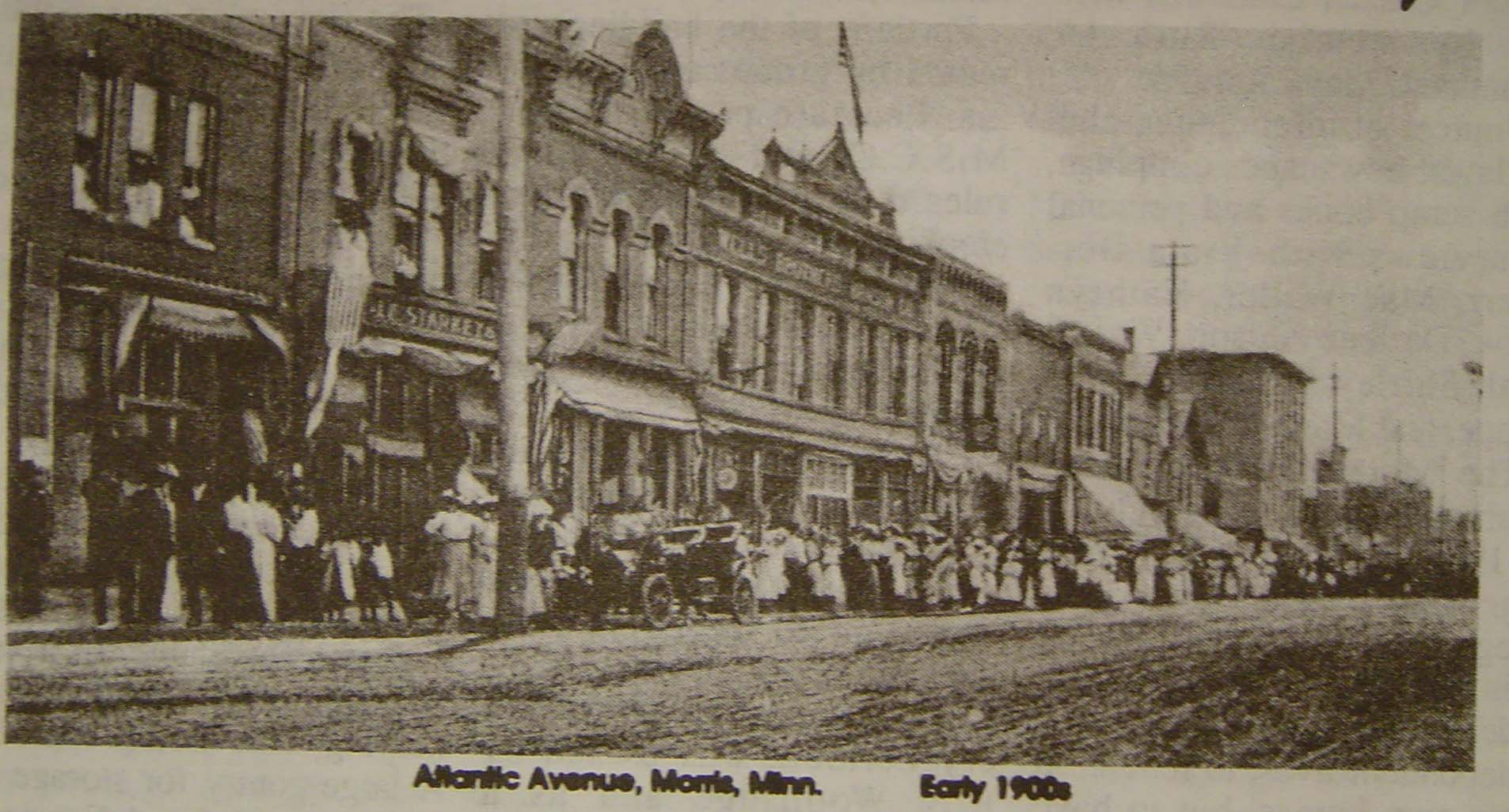 In either case, he purchased undeveloped land adjacent to the existing village of Morris in 1899. This land was subsequently surveyed for residential houses and became known as the "Lundgren Addition" as shown on the map following. That land is just above Crystal Lake on the edge of the village.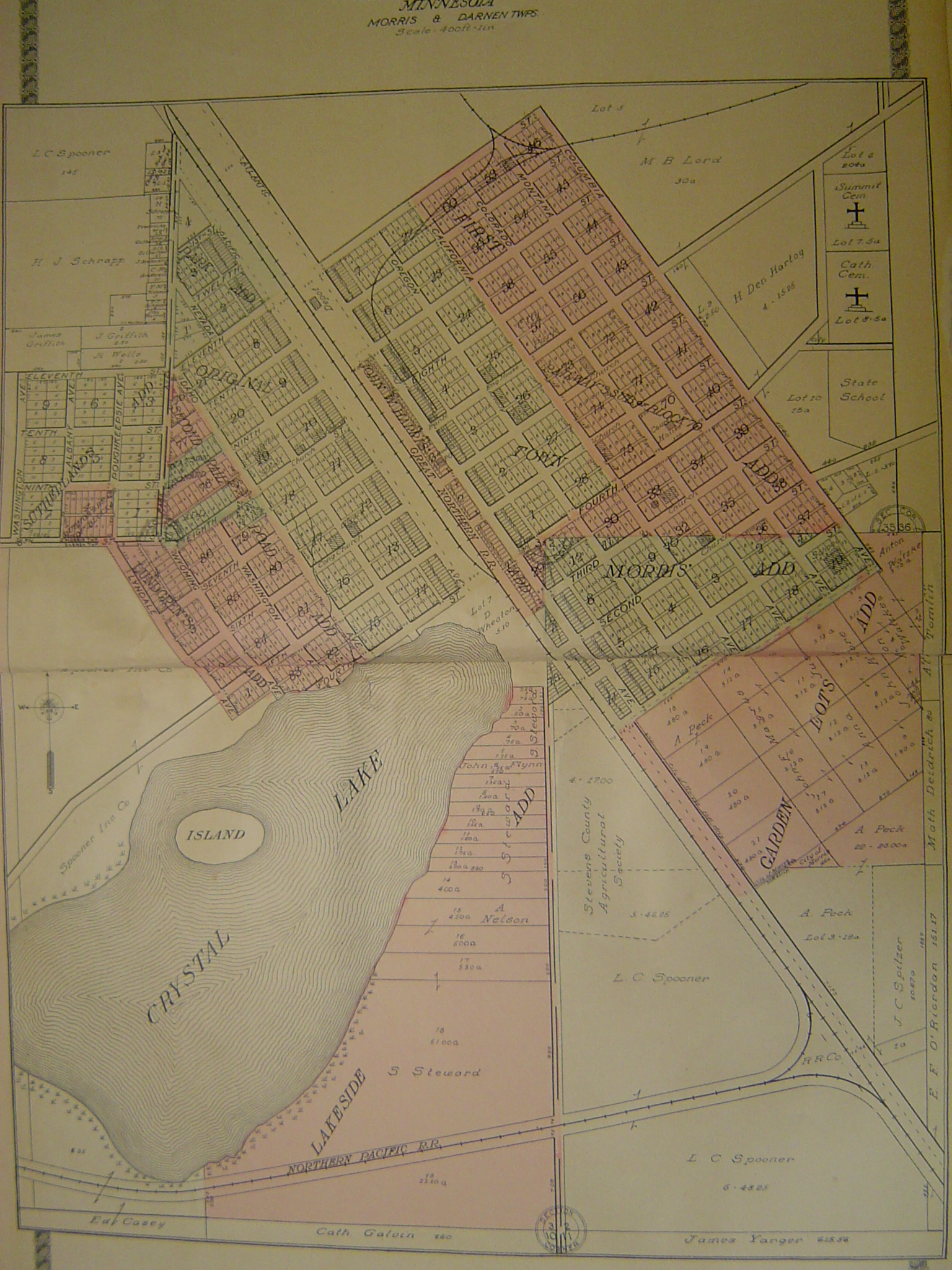 Here is how part of that development looks now…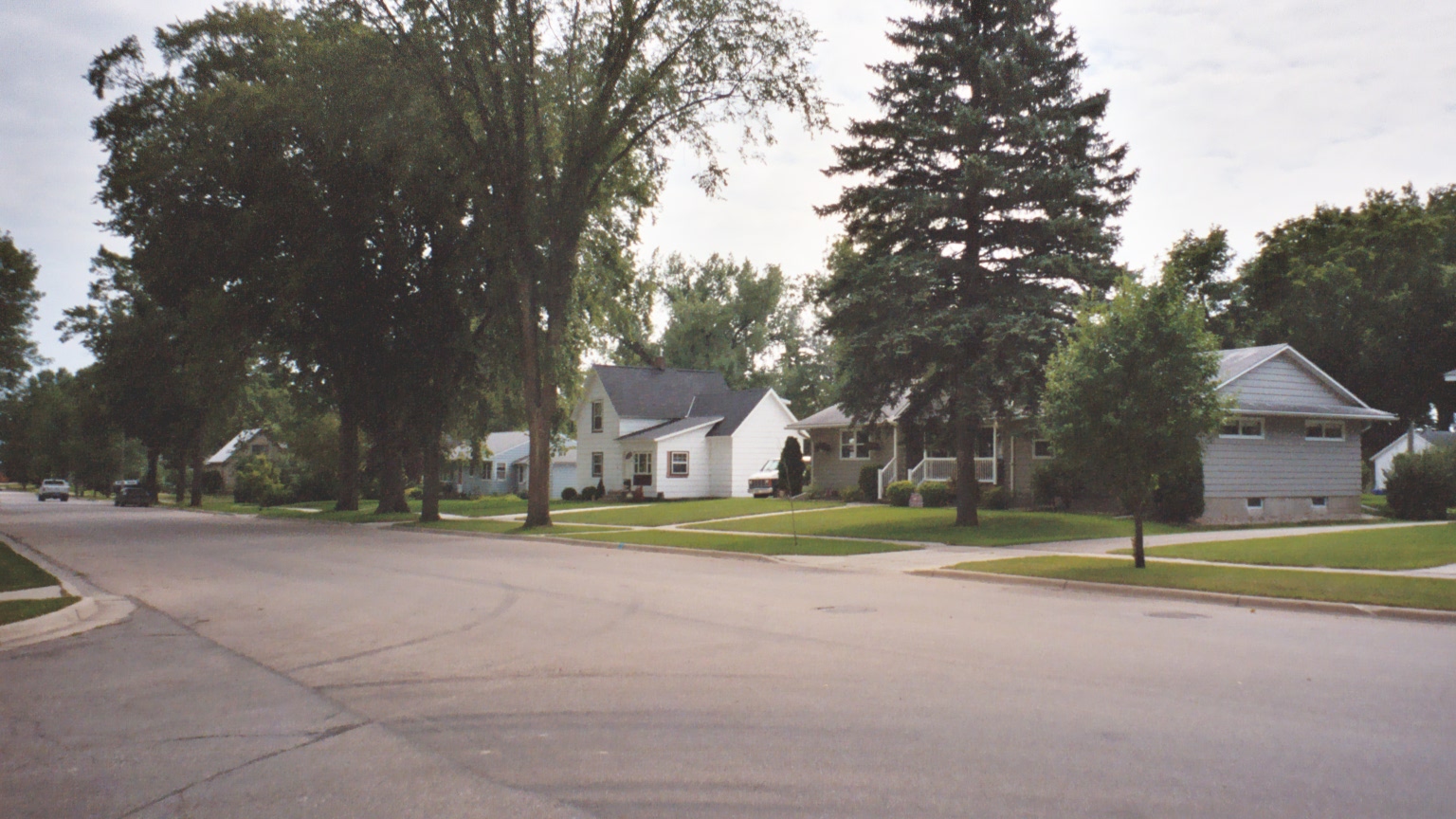 Click for a copy of the

map and paperwork establishing Lundgren's addition. The paperwork also includes Carl and Sophia's signatures.

Carl's family suffered from the deaths of Fredrick, George, and Louise. Louise Lundgren was interred in Summit Cemetery (in the upper right hand corner of the map above). Her burial site in that cemetery is shown in the following picture.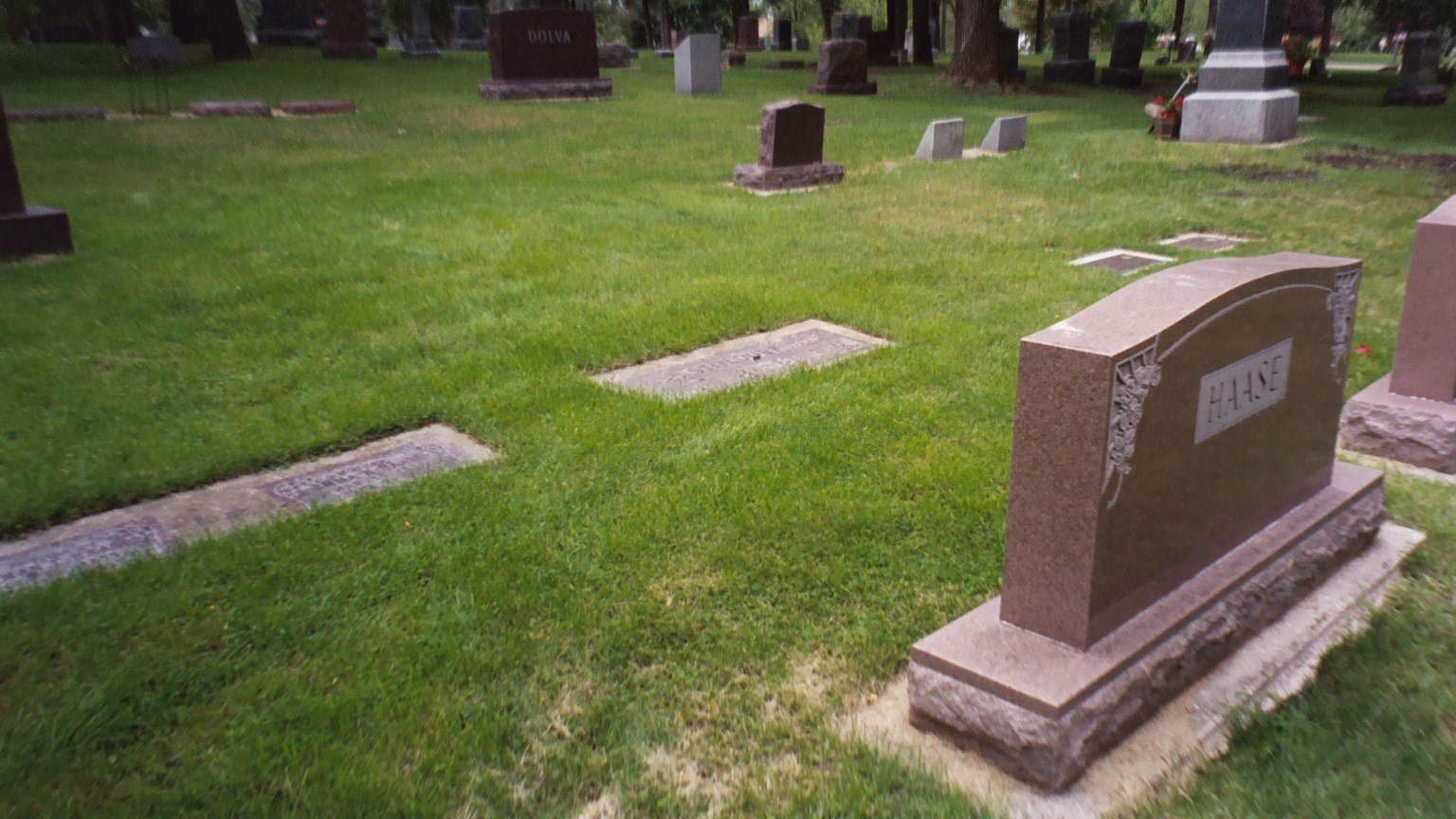 I do not know exactly where the family lived but I am pretty sure it was in the Lundgren addition and most likely at the original farmhouse on that land.
About 1907, Carl Lundgren and family left for the newly opened homesteading lands in
(Click here for the answer).
Click here to actually go to the web page about homesteading in SK.
Meanwhile, here are some pictures of Morris MN.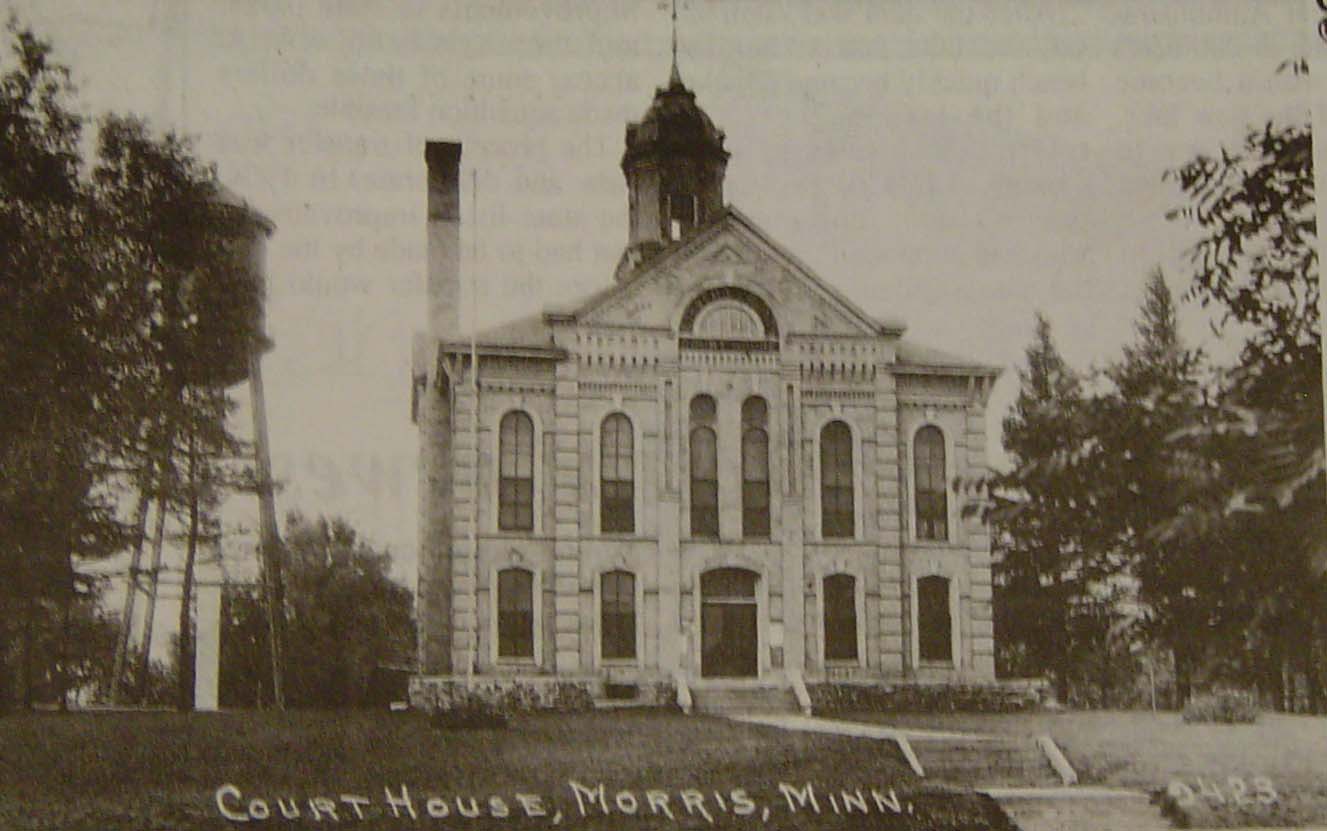 Old Courthouse Where He Did His Real Estate Transactions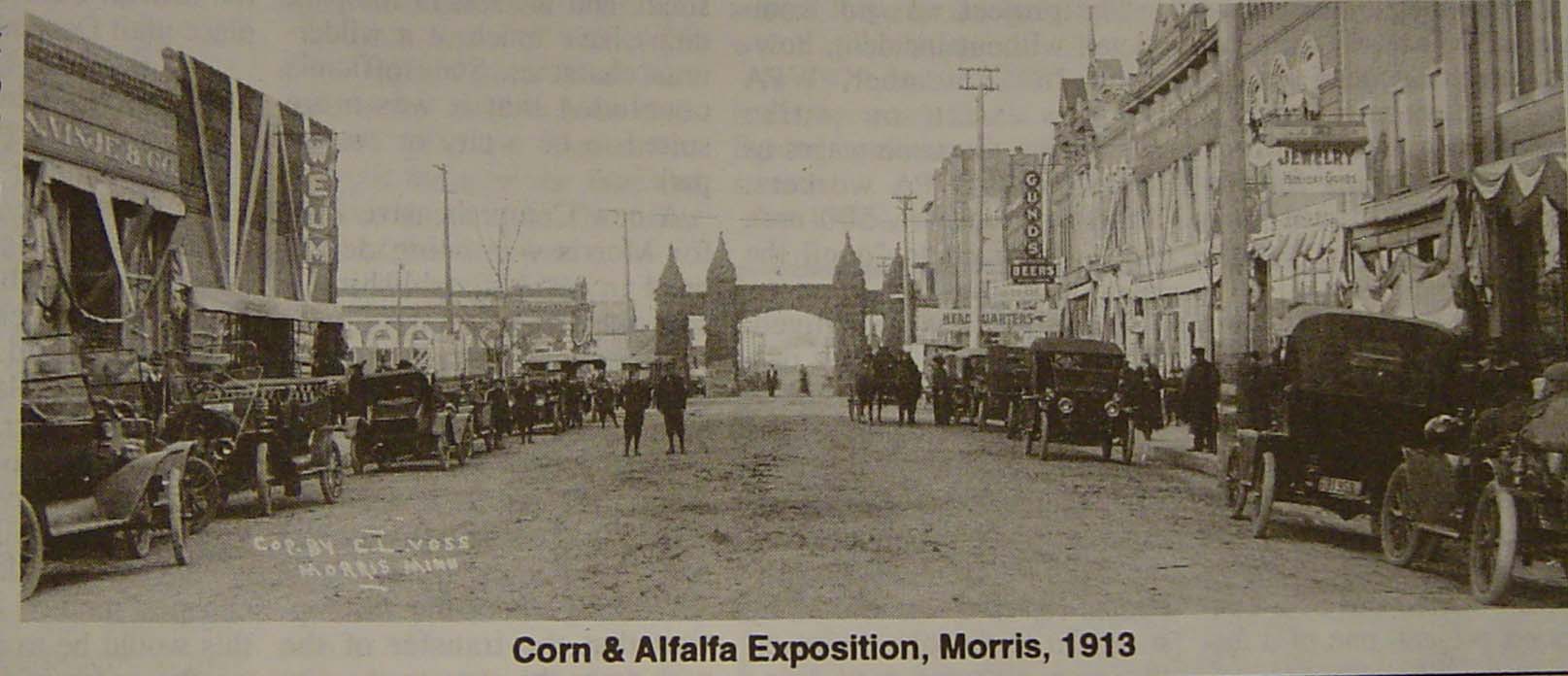 Corn Expo 1913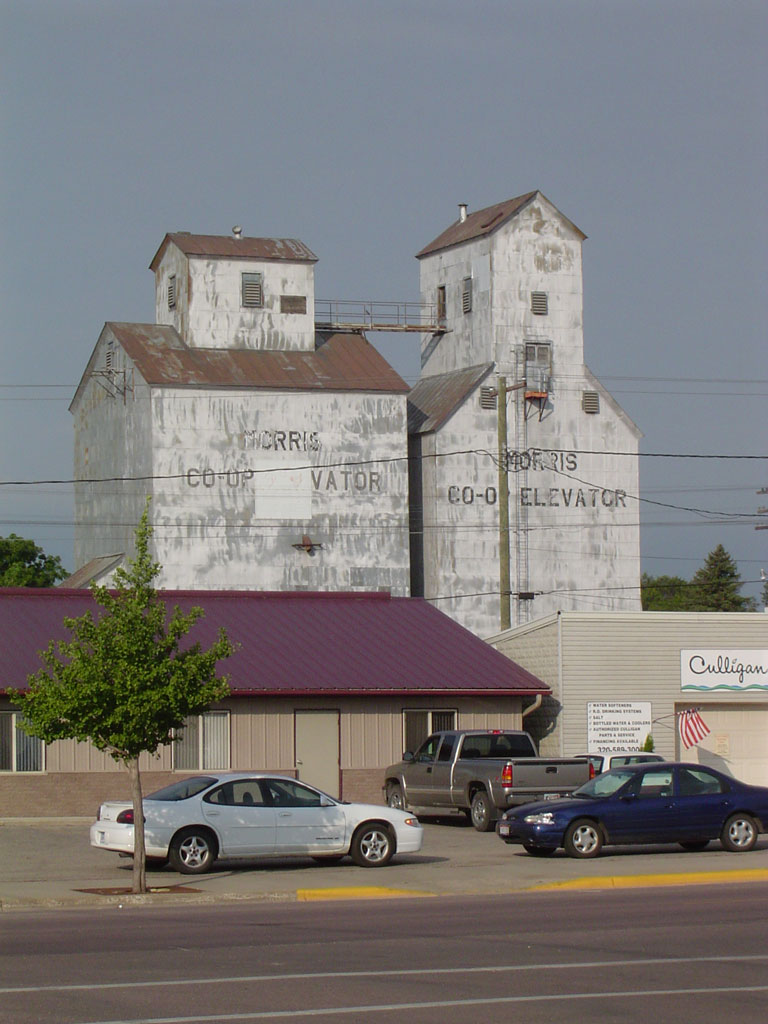 Modern Grain Elevator
Click here to find Morris on the 1870 Minnesota Map
Please send any information and queries to Bill Remus at
September 19, 2005