Living in Russian Poland
Or Why People Left
Recall from earlier pages that Germans ended up in Russian Poland for several reasons. (1) They were living in Prussian Poland when the Congress of Vienna redrew the borders so they now lived in Russian Poland. (2) They voluntarily moved there for economic reasons like better land or jobs making cloth.
Very quickly the Germans found that Russian Poland was not a great place to live:
Russian Poland had poor soil.
People lived in Clay Houses.
General economic conditions were poor.
The Russians were poor administrators.
The Russians were brutal administrators.
Land ownership was unlikely - only long-term leases were available.
The major battle in the Polish Revolution in the 1860'stook place at Ignacewo only 6 miles from Sompolno (and near many other German villages). The Russian Army surrounded 300 Polish Revolutionaries and burned them alive. This fearful event stimulated the migrations from this area to Volhynia in the 1860's.
The Germans were mostly Lutherans but initially only Catholic Churches were in this area. So early German records can be found at Catholic Churches such as Radziejow, Przedzcz, and Izbida. Later the vital records of German Lutherans were recorded in the Babiak and Sompolno Lutheran churches. For a more general description of the records available click here.
This map shows several early German settlements in Russian Poland: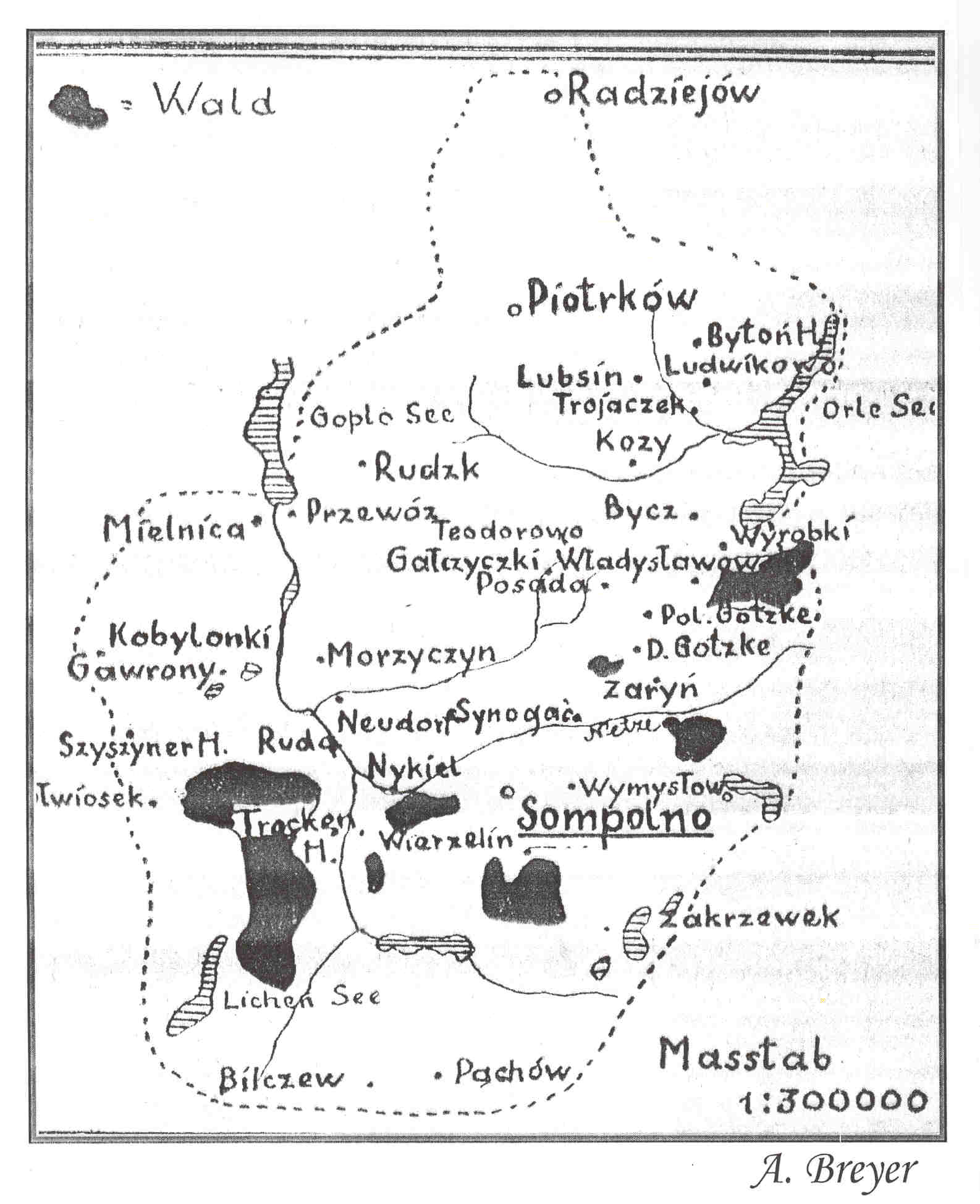 Please send any queries to Bill Remus at
September 17, 2007