Gembitz (Gebice), Kries Mogilno, Posen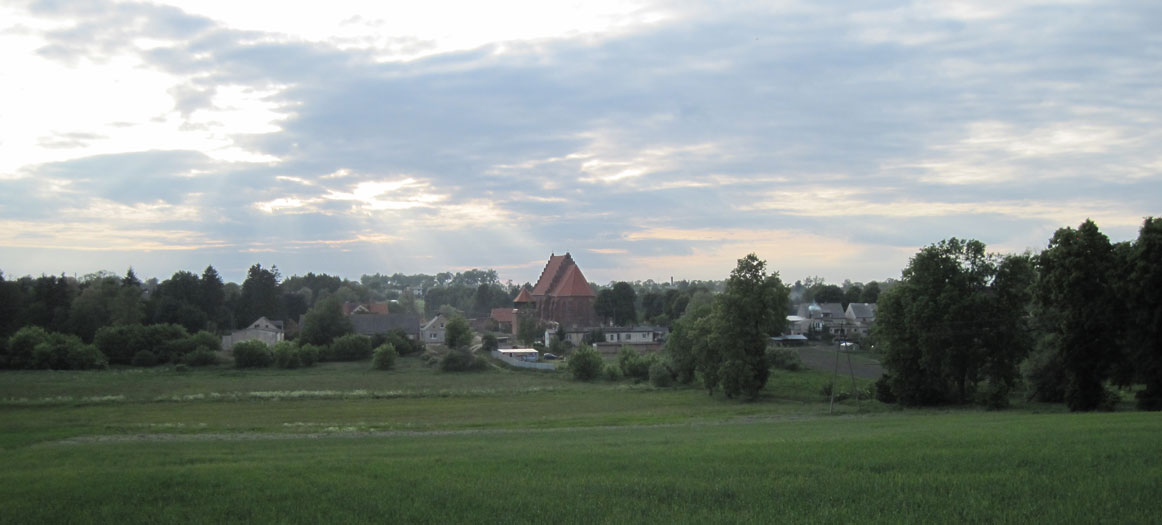 Gembitz (Gebice) was the village where Martin Remus's son Lorenz settled after departing

Schwente, Kreis Flatow, West Prussia and spending years in Ruden, Kries Flatow. At first Lorenz and his family lived in nearby Szeglin village shown on the map below but then he spent the last years of this life in Gembitz. From this line arose many of the Remus family members in Russian Poland (Bialobloty in particular) and Volhynia.

Here are pictures of the market plaza for Gembitz. It once held the Lutheran Church for the village. The church is gone but originally looked like the one shown in

Kwiecischewo.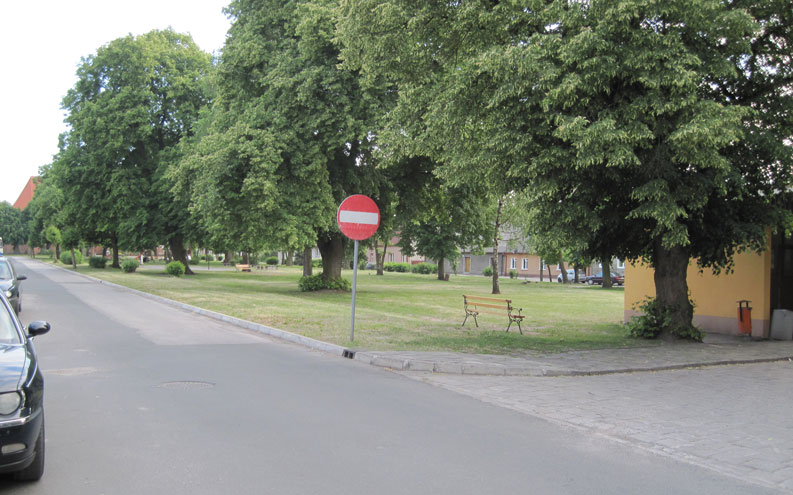 Now only a Roman Catholic church remains: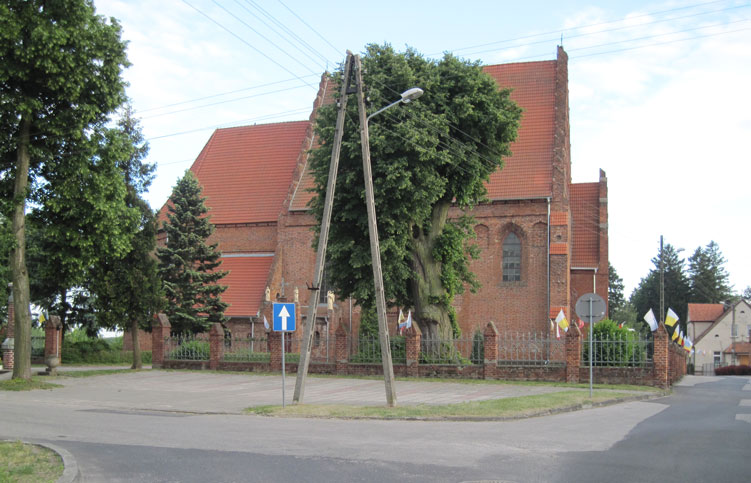 Here are more pictures of the village.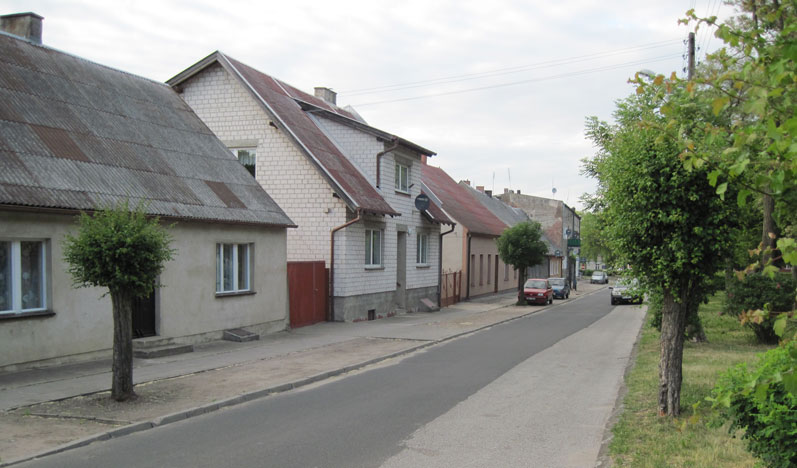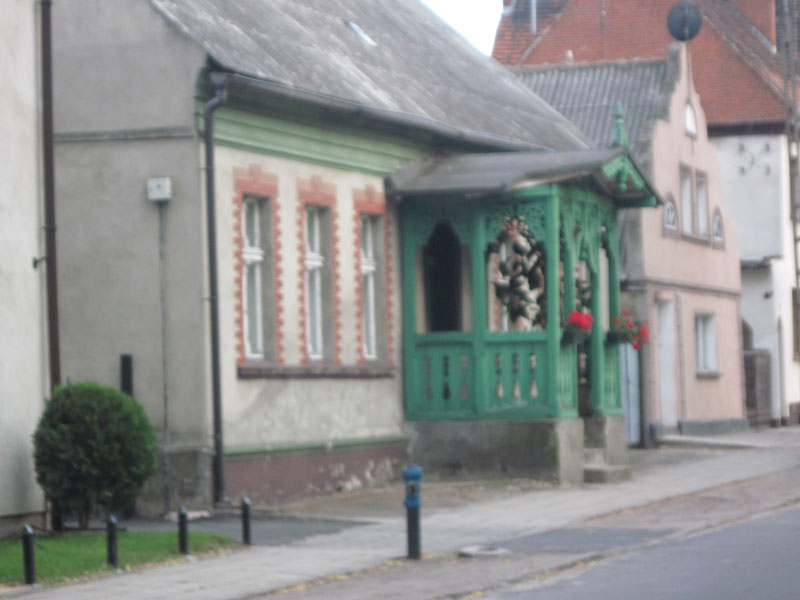 Here is a map of the area (Gebice is just below the red 15):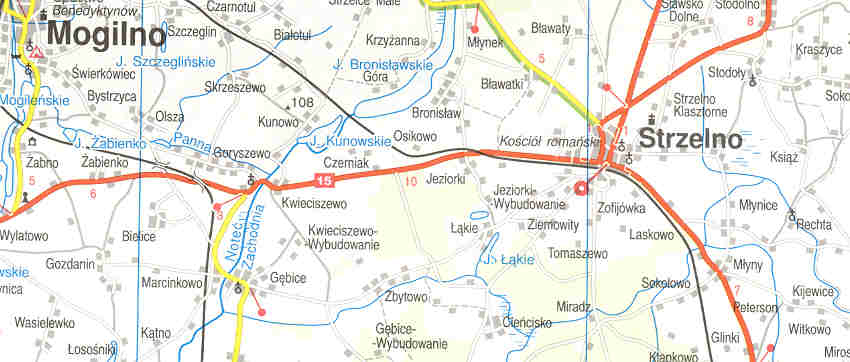 Click here to go to other villages.
Please send any queries to Bill Remus at
July 19, 2012