Rudna (Ruhden)

Rudna is a village just south of

Schwente, Sypniewo, and Lukowo. It enters Remus family history through the marriage in 1760 of Rudna village head (schultz) Martin Klar to Anna Elisabeth Remus daughter of Lorenz Christoph Remus and Marianna Wenski of Lukowo. This is a picture of the village street. Click here descendents of Lorenz Christoph including Anna Elisabeth's family.

These are the documents establishing Martin Klar as the schultz (village head) for the village from 1764 to 1783.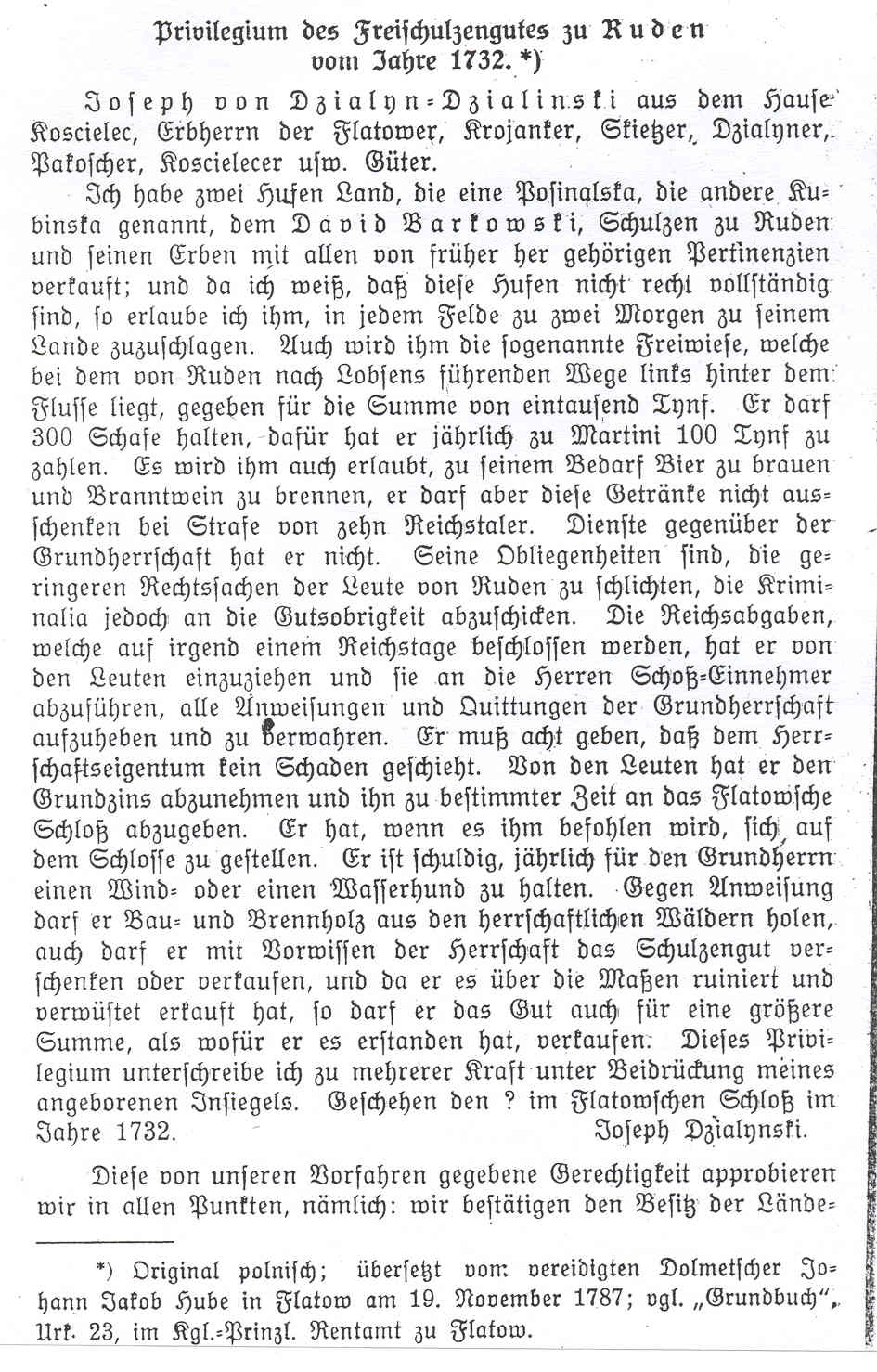 Also living and having children in Rudna were two of Martin Remus of Schwente's children. Martin's daughter Helena Remus married Daniel Gums (Dams) and lived here in Rudna. Martin's son Lorenz Remus (not the Lorenz Christoph mentioned above) lived here briefly as Schultz before moving onward to

Szczerbin and Bondecz in Kreis Wirsitz. Both Lorenz and Helena were visited at least once by their older brother Christoph Remus, then Schultz of Schwente as Martin had died, as documented on a baptismal record for the village of Ruhden in the Lobsen's Lutheran church book. Click here for the descendents of Martin Remus including his son Lorenz.

Like many villages, Rudna has two parallel roads inclosing a common area. Here is a picture of the buildings at the center of the village on the main road, then a picture of buildings on the parallel road, and a picture of the intersection of the two roads. There is also a very nice bell in the village to be used to call the villagers to an event or fire; it is shown as the fourth picture.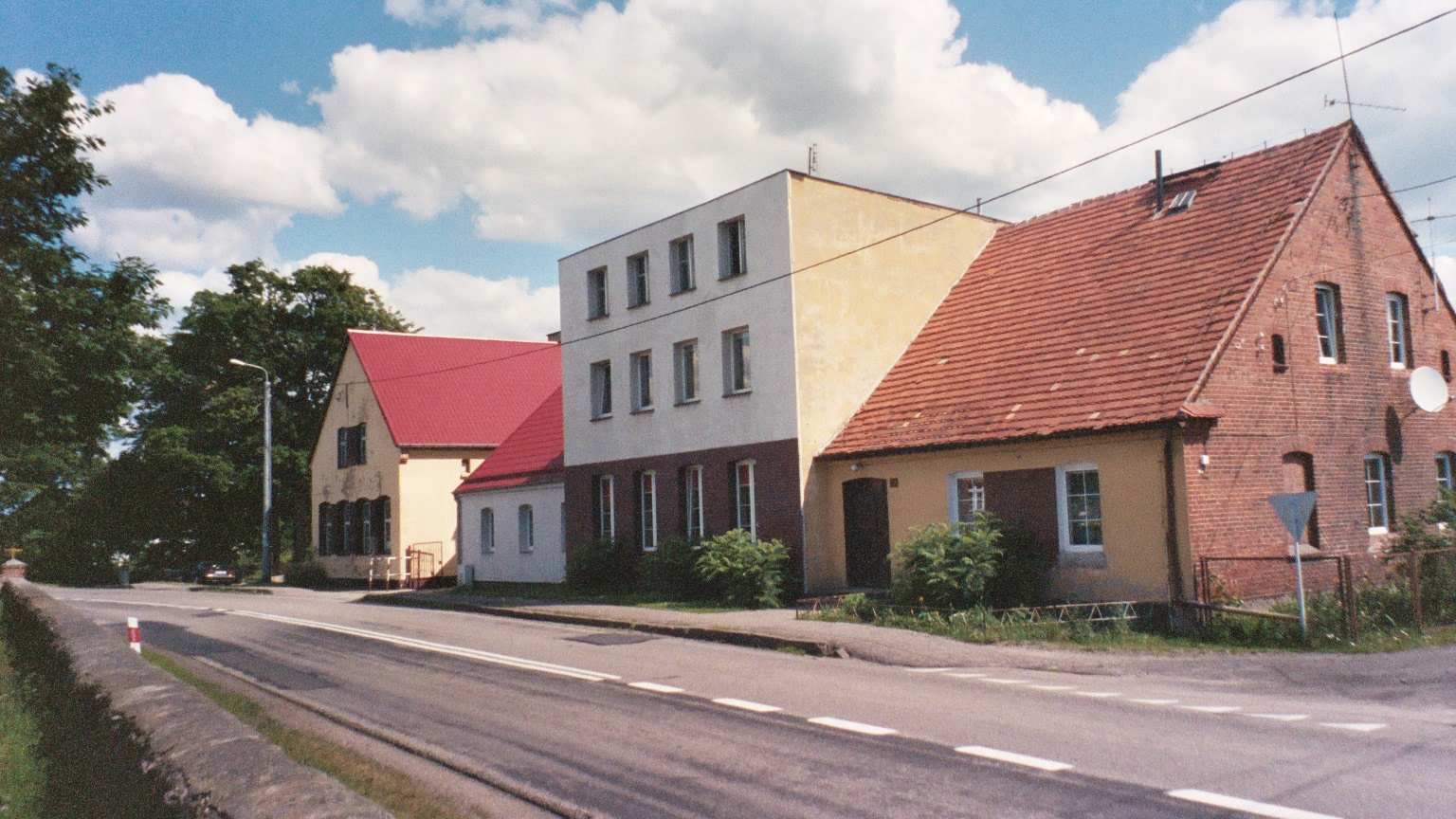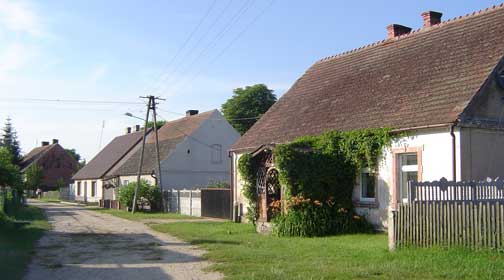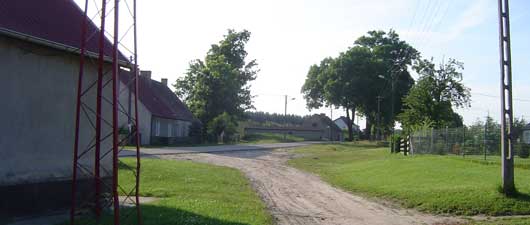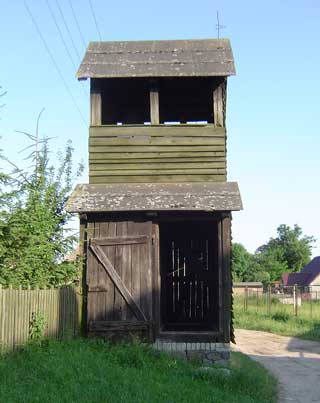 Here is a map of the area with Rudna in the center. In the upper left hand corner is the edge of Schwente and Schmirdau, where other Remus families were located: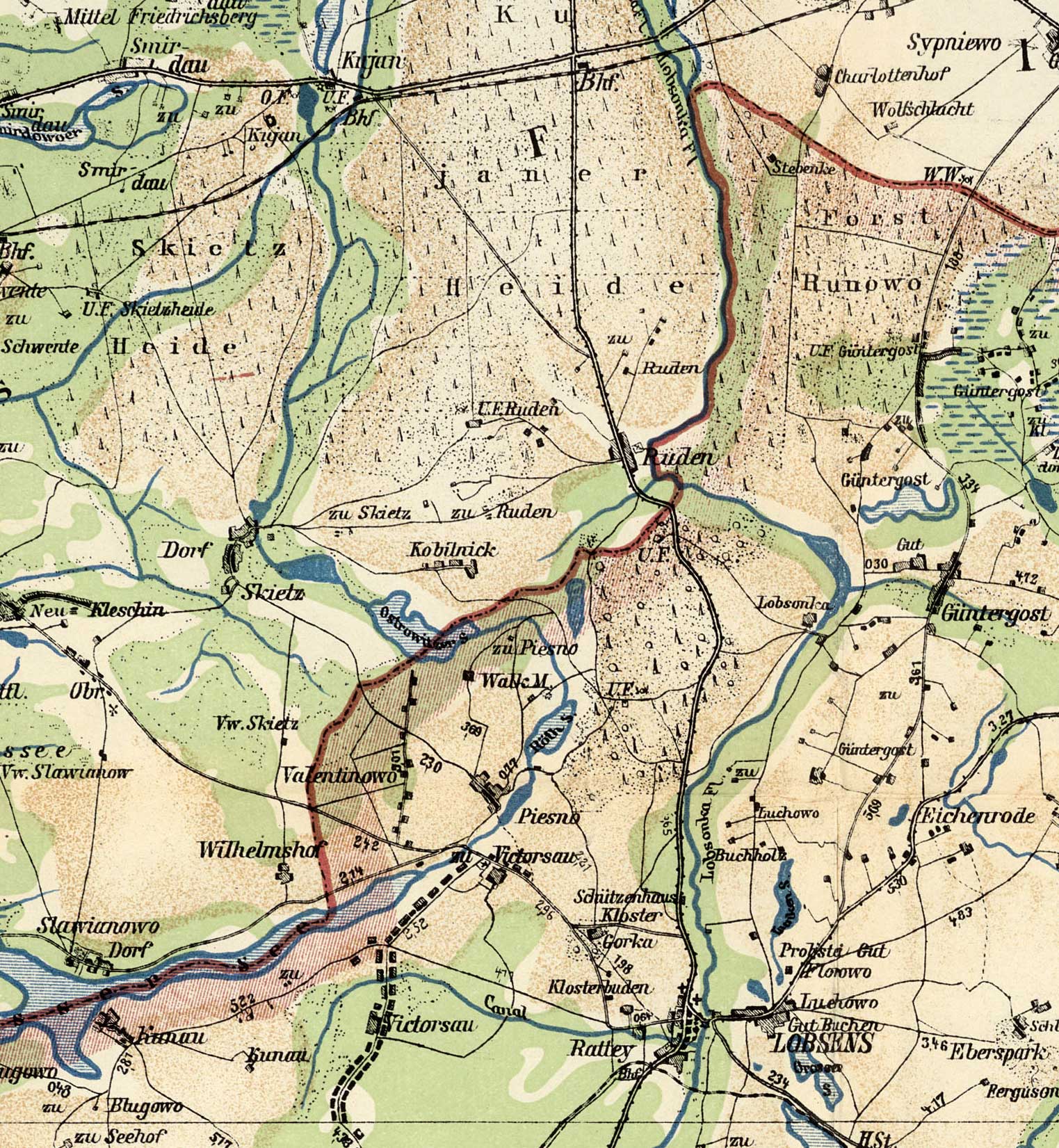 Click here for a blow up of the map.
Click here to go to other West Prussia Villages.
Please send any queries to Bill Remus at
September 18, 2007