Gross Krössin, Kreis Neusettin, Pommern
<![if !vml]>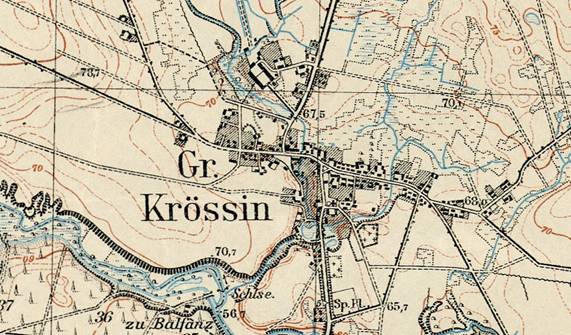 <![endif]>
Gross Krössin (Krosino) is just south of the Remus family villages of Damen and Zadtkow in the Pommern. Like Damen and Zadtkow, Gross Krössin was a manorial farm. In the above map, you can see the barns and estate house (gut) at the top of the village map above.
The Remus family worked on this estate and lived in a house in this village. August Wilhelm Remus married Emilie Flemming and had many children here. Also there was the Carl Hermann Gottlieb Remus and Ernestine Ziesemer family working here. These two family heads were sons of Gottlieb Wilhelm Remus and Caroline Villwock and were born in the 1850's in nearby Zadtkow. Also in Gross Krossin was the family of Albert Remus and Bertha Ristau; Albert died around 1885 and his wife Bertha married Ernst Flemming. I am not certain how Albert is related to the other Remus family members in Gross Krössin.
Today, much is changed. The manor house is gone and only a few barns remain such as this one:
<![if !vml]>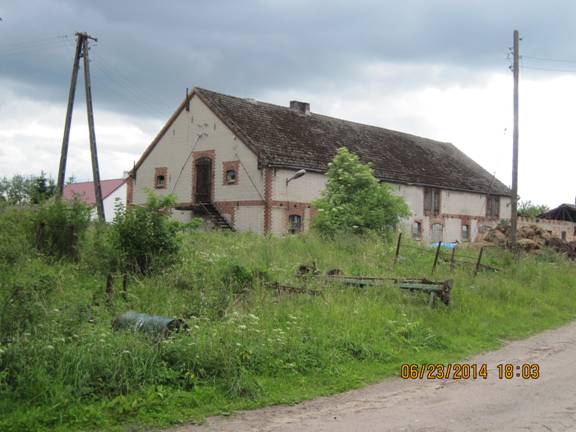 <![endif]>
The estate was probably converted after the war to a state farm. However, it is no longer a farm but is instead an area to process lumber after it is taken from the forest and prepare the wood for use in building. Here is a picture of the work area in the old estate:
<![if !vml]>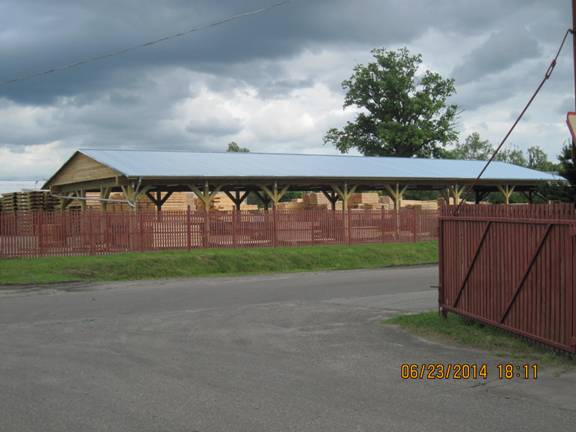 <![endif]>
There are still houses for workers in the village like this:
<![if !vml]>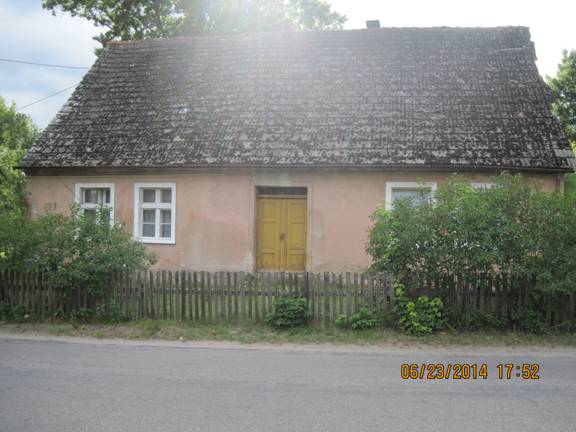 <![endif]>
The church is still at the same location in the village but appears to be a modern church perhaps replacing a church destroyed in the war. Here are pictures:
<![if !vml]>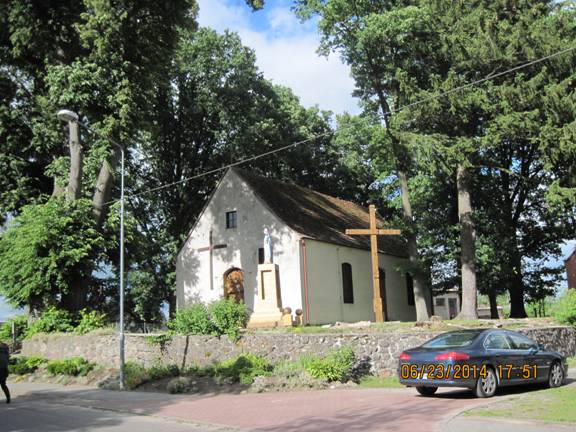 <![endif]>
<![if !vml]>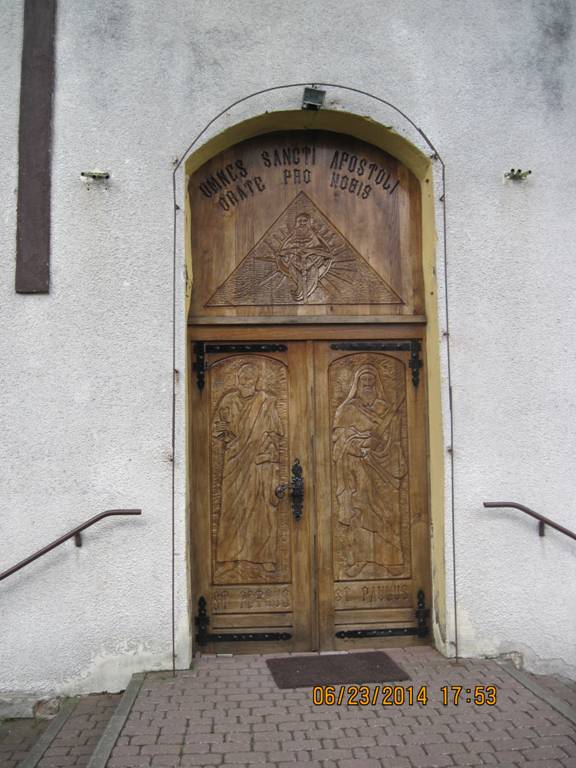 <![endif]>
<![if !vml]>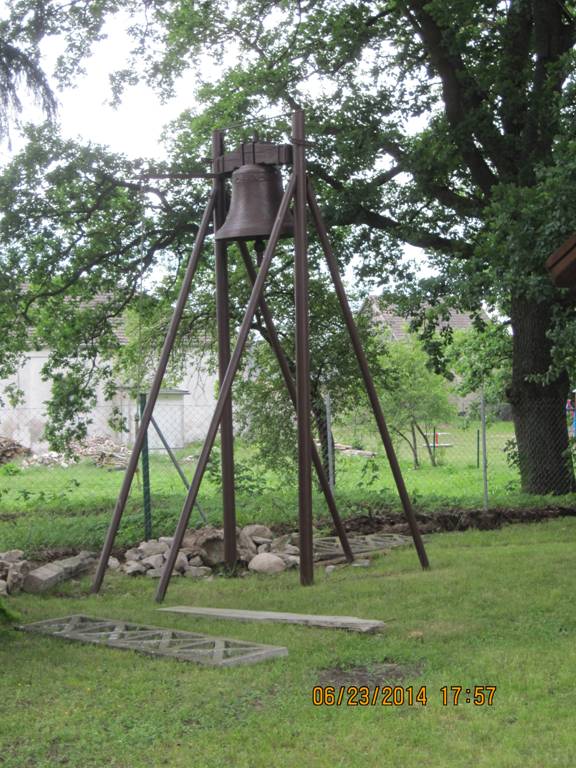 <![endif]>
Click here to go to other villages.
Please send any queries to Bill Remus at
September 1, 2014